Audi A3 Cabriolet Review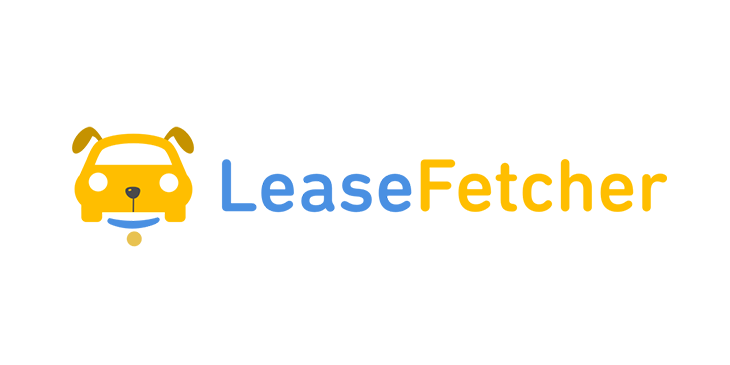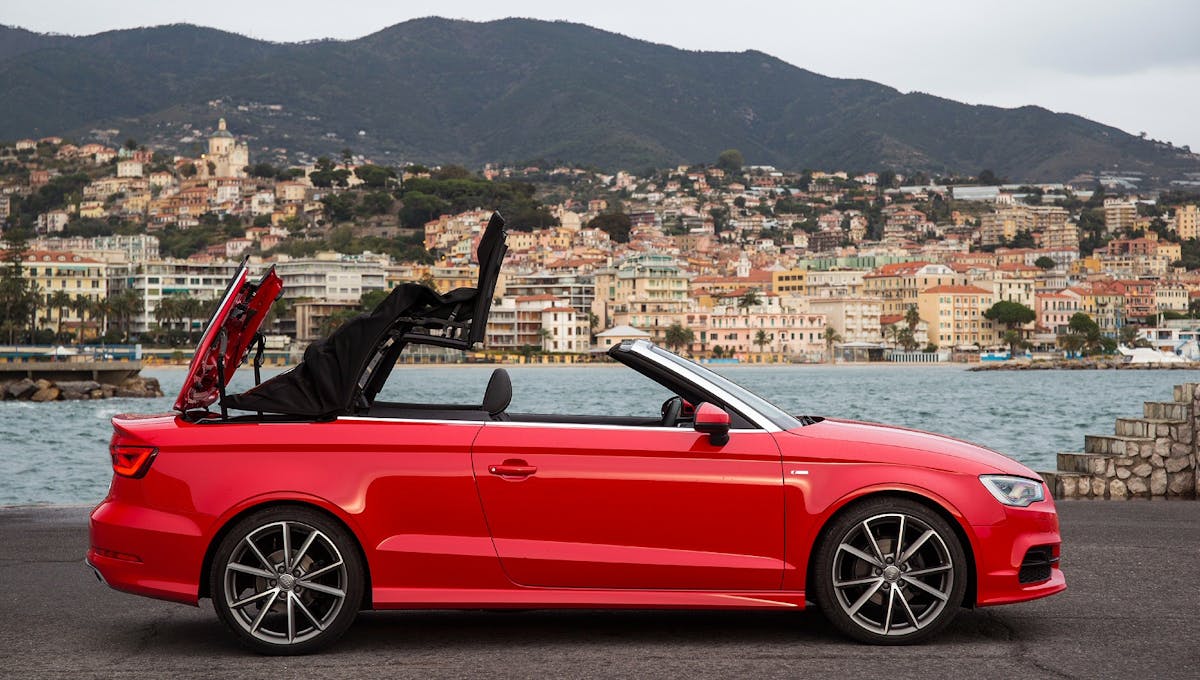 Snazzy yet effective, the Audi A3 Cabriolet is one of the best convertibles cars going. It truly is a cracking car with the performance to match it's high profile interior and sporty looks.
Let's take a look at some of the Audi A3 Cabriolet's pros and cons.
Pros
High-performance engines

Swanky cabin
Cons
Cramped rear seats

Rather expensive and boring
---
Overall Verdict
Dainty yet powerful - an oxymoronic description of one of the top-performing and best-selling open-top sports cars. The Audi A3 Cabriolet is a flexible and comfortable drive that offers a welcome escape for hard-working professionals and couples to explore the great outdoors with a front-row seat. Some of the A3 Cabriolet rivals include the BMW 2 Series Convertible and the Mercedes C Class Cabriolet.
If you're looking to save a bit of money on your running costs, the entry-level 1.4-L engine is a trooper. It's mightily efficient thanks to its decent fuel economy and low CO2 emissions.
Boot space varies depending on whether the A3 Cabriolet's roof is up (320 litres) or down (275 litres). Legroom is pretty good in the front, but we wouldn't advise sticking tall passengers in the back for any length of time. Headroom can be pretty tight in the rear seats with the roof down, so just be aware of this if you decide to open the roof on the move. It only takes 18 seconds to fully open or close and can be done at speeds of up to 31mph.
The Audi A3 Cabriolet comes with a whole host of standard equipment to get excited about such as front sports seats, dual zone climate control, a leather steering wheel, a 7" colour MMI infotainment system as well as Audi's Drive Select system.
---
Available Trims
Sport
As you may know, the Audi A3 Cabriolet is the drop top version of the Audi A3 Saloon, which means trim highlights also go hand-in-hand. The Sport is kitted out with 17" '5-arm' design alloy wheels, SD Card Satellite Navigation, classy 'Rallye' front sports seats and dual-zone climate control when the weather isn't playing ball. You'll also get to meet Audi's Drive Select which allows you to adjust technical components like the throttle sensitivity and steering weight to ensure you receive the optimum driving experience.
S Line
Next on the pecking order, and our personal favourite - the S Line. Opt for the upgrade and you'll get a whole host of gorgeous new features, in addition to those available with the Sport level trim.
Inside, your hands will be graced with a flat-bottomed 3-spoke leather multi-function steering wheel. The exterior of the S Line trim is where most of the money is going - 18" 'parallel-spoke' design partly polished alloy wheels look all the more sporty alongside the quirky LED headlights with LED daytime running lights.
You'll also be treated to a souped-up body kit with sportier front and rear bumpers, side skirts, and a boot-mounted spoiler.
For more information on the latest trim pricing, check out our Audi A3 Cabriolet lease deals pages to see how much you could save on your next car lease?
Exterior
---
The sleek design of the Audi A3 Cabriolet epitomises Audi's detailed craftsmanship. Sharp lines, striking contours and a soft-top fabric roof that transforms it from the A3 Saloon to a convertible in just 18 seconds.
On a hot summer's day, you have the luxury of the warm sun radiating on your face while the wind flows through your hair. In contrast, when the weather starts to take a turn, you can get cosy with the roof up. If you really feel like treating yourself you can opt for heated front seats, which come as standard if you go for the high-performance S3 Cabriolet - the best of both worlds!
---
Driving Experience
In terms of engine noise, you don't get much better in the drop-top game. The 148bhp 1.4-litre turbocharged 35 TFSI is a popular choice thanks to its near-silent yet gutsy engine that becomes extremely appreciated when the roof is down.
It's also the cheapest model in the range and compared to the 187 bhp 2.0-litre turbo 40 TSFI alternative, there's no real unique selling point (USP) for the sizeable step up in price apart from the speed it travels at.
Unsurprisingly, the Usain Bolt of the class belongs to the S3 306bhp turbocharged TFSI 300 quattro four-wheel drive engine. Apart from offering impeccable performance, the S3 has the capacity to rival much noisier sports cars for pace whilst hardly peeping a whistle - bravo Audi.
A six-speed manual gearbox is standard for the A3 Cabriolet, but you've also got the option of Audi's automatic seven-speed S Tronic gearbox for most engines and standard with the quattro 4WD. If you decide on the automatic gearbox watch out for a little jerky-ness while driving at slow speeds.
---
Driving Position
We can ensure you that you won't struggle to find a comfortable driving position aboard the Audi A3 Cabriolet.
The steering wheel has plenty 'in and out' movement, while the seats are equipped with a wide range of adjustment.
Both trims get trendy sports seats with supportive side bolsters, but you'll have to pay extra for adjustable lumbar support which is rather frustrating.
---
Handling
If you intend on taking the A3 Cabriolet out for a weekend jaunt through twisting country roads and tight bends it will hold its own thanks to its super strong grip.
Steering is as accurate as expected, and the A3 Cabriolet changes direction without strain.
It's not the most enthralling convertible to drive fast around corners, as it's more geared up for banal, warm-weather cruises to the park or even the beach for you lucky ones.
---
Suspension
As with most of the models in the A3 range, the Cabriolet's Sport suspension has failed to impress a large proportion of punters. The Sport suspension comes with firmer springs that lower the car by 15mm, making the ride rather unsympathetic to the rear end. The softer, standard dynamic suspension is the popular choice at no extra cost so make sure you take this into consideration when setting up your order.
Breaking the bank and settling for the S3 Cabriolet allows you the luxury of Audi's Magnetic Ride that lets you choose your preferred suspension.
Audi A3 Cabriolet Interior
If you're longing for a premium yet casual vibe, there's not many that do it better than Audi - if any.
You don't have to look far to see the praise that has been lavished on the Audi A3 range in relation to their delectable and refreshing interior.
Styling
The A3 Cabriolet cabin is brimming with soft dashboard plastics, alluring patterns of silver trim and the critic within you will really struggle to find any tacky plastics full stop.
The cloth roof is pleasingly subtle and is built with an 'acoustic' roof to keep the cabin quiet when down. It really is an executive saloon trapped inside a convertible's body.
The metal-rimmed dial on the centre console that controls the infotainment sets the precedent. It's crisp, user-friendly and extremely high-quality. You won't be witnessing any glitches or stickiness with Audi's infotainment system.
Tech
Audi's engaging 7" colour touchscreen futuristically rises from the dashboard when you switch on the ignition - a refreshing start to the day. DAB Radio and Bluetooth connectivity are standard across the range with an optional 13-speaker Bang & Olufsen sound system available for the music connoisseurs.
The standard infotainment system is right up there with BMW's 'i-Drive' system for ease of use and impressive features.
Practicality
Let's be honest, if a practical family-orientated car was top priority, you're severely lost in the car review black hole. It's obviously not the most practical car around, but Audi have done their best to make good use of the space available.
If you are looking for something more family friendly, check out our Audi A1 vs Audi A3 review, which compares the Sportback versions.
---
Dimensions
For what the Audi A3 Cabriolet achieves in terms of pace and power, it leaves a lot to be desired in terms of practicality and space.
It's the smallest convertible four-seater in the business, but there's still enough space for a couple of kids in the back or some very small adults.
The official dimensions of the Audi A3 Cabriolet are:
4,423 mm L x 1,793 mm W x 1,409 mm H.
---
Boot Size
You'll be surprised by the deceptively large boot that the A3 Cabriolet has to offer. There's obviously not as much space as you'd get in other Audi A3 models, like the more practical A3 Sportback, but with the roof up you've got 320 litres worth of space and 275 litres with the roof down.
There's still more than enough space for a couple of full shopping bags for life or 2 small suitcases if you're planning a romantic getaway.
The wide aperture makes loading hassle-free and with the rear seats folded you might actually enjoy taking your mum's old flatpack furniture to the charity shops!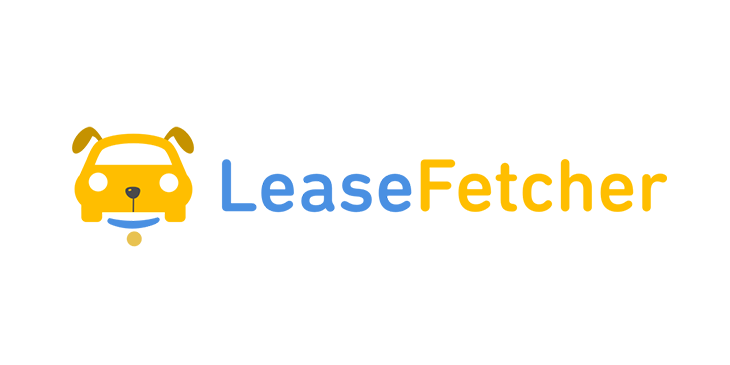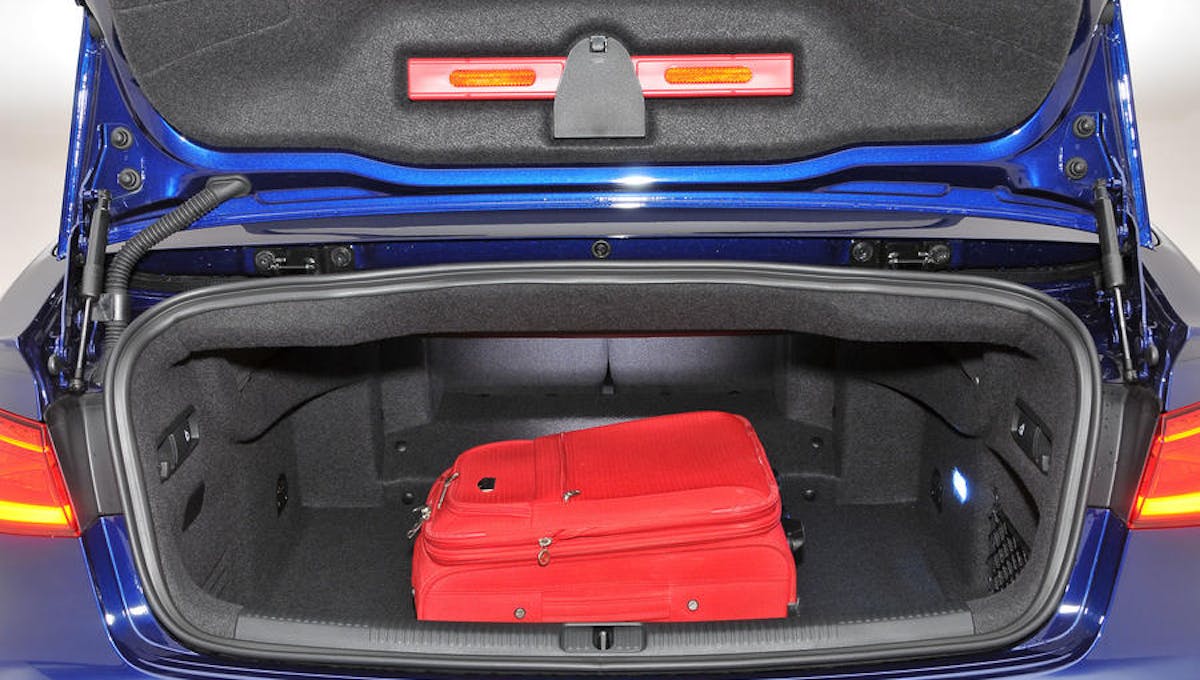 ---
Passenger Room
Up front there's enough room for two strapping adults without the worry of any awkward shoulder rubbing. Even with the roof up, there'll be no complaints regarding headroom.
The front space mirrors the size of the A3 Sportback ensuring there's enough legroom for you to get your traffic light commuter yoga in on the way to and from work.
If the front passengers aren't too tall there should be just enough space for two mini adults in the back. Unfortunately we can't promise a comfortable journey. Knees will probably be pressed up against the front seats and headroom is sparse with the roof up. The rear seats really are designed for children unless the sun is shining and sacrifices can be made for adults to feel that ocean breeze.
If there's only two of you for the majority of your trips, it's well worth considering the optional wind deflector. The reflector reduces wind noise and bad hair days significantly by sitting across the rear seats - no Albert Einstein or Boris Johnson-esque hairstyle for you!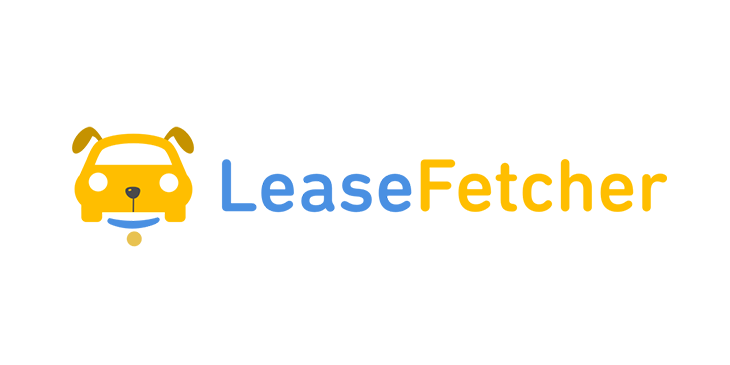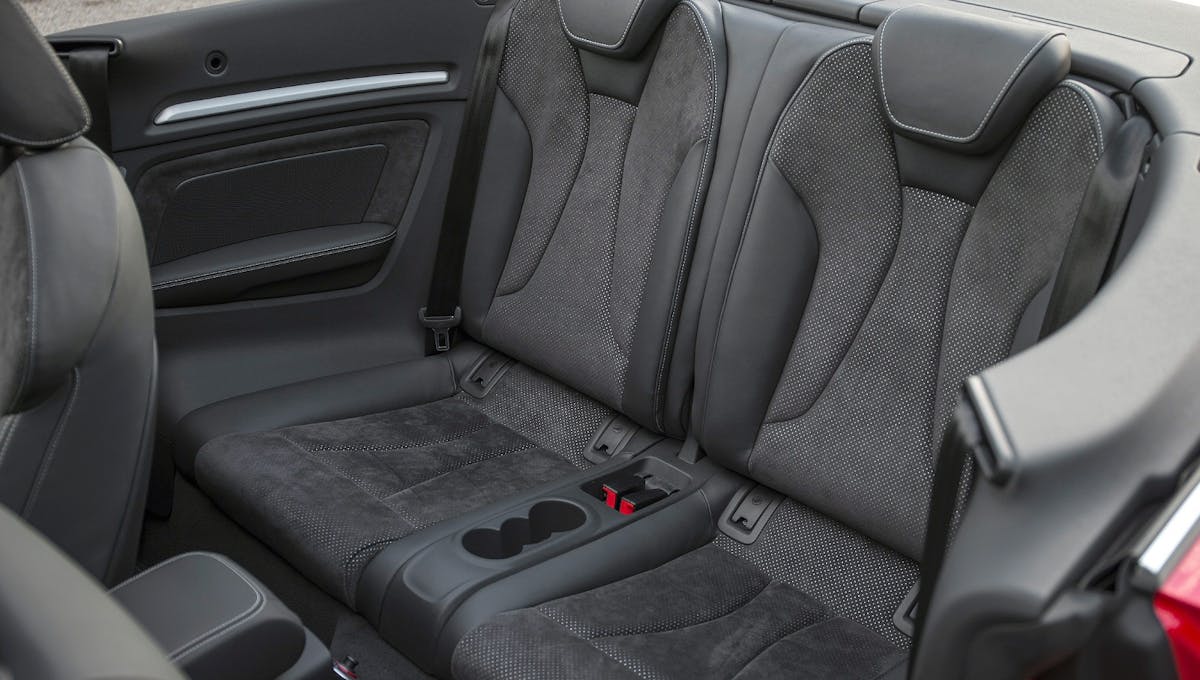 ---
Safety Features
The A3 Cabriolet hasn't been tested specifically by the Euro NCAP, but the car that it's based on - the A3 Sportback - has, and received a five-star rating and a strong adult crash protection score. On the flipside, its child protection rating was only deemed reasonable.
All Cabriolet trims come with stability control and front, side and curtain airbags as standard. You'll have to dig into your pocket if you want Audi's pre-sense system - a sensory safety kit that automatically activates if a collision is inevitable.
The optional Driver Assistance package also comes at a price. You do, however, receive nifty features like Audi's park assist system, adaptive cruise control and active lane assist to make your journeys all the more relaxing.
Running Costs
You might not receive ear-to-ear smiles from members of Extinction Rebellion as a result of the A3 Cabriolet's CO2 emissions, but you will return a decent fuel economy if you choose the right engine output. It's unsurprising for an Audi car in general, and the Cabriolet has the least favourable running cost stats out of all the A3 models.
---
MPG
Our gold star of the class - the 148bhp 1.4L is extremely adept and has the ability to turn two of its four cylinder off when they're not needed to save fuel. This helps the 1.4L to return fuel economy of 56.5mpg.
The less frugal 2.0L model is quicker off the mark, but only returns around 49.6mpg.
The S3 may leave a hole in your wallet, but returning fuel economy of 39.8mpg isn't too shabby for a car that goes 0-62mph in just 5.4s.
Calculate Your Commute Cost
Work out how much it would cost you to run this car by putting the average amount of commutes you make, and their rough distance, into our tool. (Note: This is based on average UK fuel prices and might be influenced by your personal driving style)
This is based on a combined mpg of 58.9 and a petrol cost of 131.6p per litre
---
CO2 Emissions
The 1.4L model emits 121g/km of CO2 emissions which is slightly more environmentally friendly than the 131g/km of CO2 emissions that the 2.0L gives off.
If you're climate conscious, you also need to be aware of the fact that the S Tronic Cabriolet emits 165g/km which almost certainly writes if off as a potential company car unless you want to fork out big bucks in company car tax under the latest BIK rates.
---
Insurance Group
We're not going to beat around the bush - an equivalent BMW 1 Series or the Volkswagen Golf will be reasonably cheaper to insure than the Audi A3 Cabriolet.
The Sport level sits in insurance group 29, whereas the S Line can be as high as group 38 depending on the engine size. As is to be expected, the S3 Cabriolet trim tops the standings in group 46.
On the whole, annual premiums are going to be rather pricey, but the unique convertible driving experience will soon blow those doubts out of your mind.
| Cheapest Trim | Lowest Insurance Group | RRP |
| --- | --- | --- |
---
Reliability
As a brand, Audi faired surprisingly low on Reliability Index's manufacturer rating. Audi placed 34th out of 40 manufacturers with a reliability index of 195.
The UK Reliability index takes into account all factors of a repair, the cost of the parts and the frequency of failures. The average of all cars is 100 - anything rated higher than 118 indicates that the car is less reliable than average.
The A3 Cabriolet scored 139 with average repair costs totalling £447.16. The only major concern with the A3 convertible concerns the roof. Motor failures and wear and tear with the fabric are the most frequent faults.
---
Warranty
Across the A3 range, the three-year/60,000-mile Audi warranty is pretty bog standard. You can extend your cover to four years/75,000 miles for £245 or five years and 90,000 miles for £545 with Audi extended warranty, which seems a bit steep when you're already forking out on a luxurious convertible. You'll see better warranties for the Audi A3 alternatives that BMW and Mercedes offer: still a three-year warranty, but with the added perk of unlimited mileage.
A manufacturer's warranty is important when it comes to choosing a lease. That's because a warranty states that if anything goes wrong with a car during a period of time, it is the responsibility of the manufacturer to put it right. If the fault happens outside of this period of time, and you don't have a maintenance package, you'll be responsible for fixing the problem.
Audi Manufacturer's Warranty - 3 years or 60,000 miles
---
Servicing
Audi offers three levels of scheduled maintenance as part of their 'Complete Plan'.
The biggest saver is Service, which covers all your services within the first three years.

The Service and Maintenance option adds further cover for engine, suspension, gearbox and brake components. On top of this, you'll also receive three years' breakdown cover.

The premium plan - Service, Maintenance and Tyres also includes replacement tyres, wheel alignment and puncture repairs.