Audi A4 Avant Review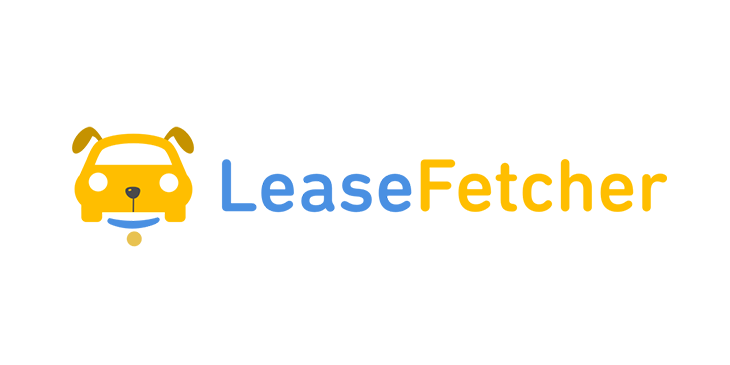 The Audi A4 Avant is a modern estate car with a high-grade interior and plenty of standard kit. It's thoroughly enjoyable to drive and comes with the added bonus of being extremely comfortable.
Pros
Trademark Audi interior

Quiet and comfortable drive
Cons
More practical estates available

Minimal standard safety kit
---
Overall Verdict
A modern family estate car with a magnificent interior to match its refined engines. Forget your retro '90s Volvo estates and welcome the new breed of premium estate cars. It echoes the Audi A4 Saloon, with the added practicality of a roomier boot for those trips to the golf range or school drop-offs.
There are more practical estate cars at a cheaper price tag, but we're sure the kids will thank you one day for dropping them off at school in a trendy Audi A4 as opposed to a less appealing Skoda Superb or a Volkswagen Passat - not quite got the same va-va-voom.
The running costs on the Audi A4 Avant diesel engines are pretty impressive, while the low-ish Co2 emissions are an added bonus. The entry level 2.0L diesel can return a whopping 72.4 mpg and emits only 100g/km of CO2.
Boot space is big enough (505 litres) to have the edge over its nearest rivals. There's also a considerable amount of headroom and legroom to ensure you receive no complaints from any picky passengers.
With Audi you know you're going to get a bunch of nifty kit as standard. All models come equipped with three-zone climate control, cruise control, parking sensors, heated front seats, Audi's Virtual Cockpit system and a 10.1-inch media display with sat nav, Apple CarPlay and Android Auto capabilities.
Other Audi models may also interest you - before you commit, make sure you read our Audi A4 vs A5 and Audi A4 vs A6 posts!
---
Available Trims
Technik
It may be the entry-level A4, but there's no sign of an inferiority complex. The 17" '10-spoke crystal' design alloy wheels are as captivating as they sound. The LED headlights are a welcome addition to the redesigned exterior, while Audi's instinctive parking system and sharp rear-view camera make squeezing into those tight supermarket spots a piece of cake. The impressive Audi MMI infotainment system and Audi Virtual Cockpit also come as standard alongside the integrated smartphone interface.
Sport
The Sport models have a couple of one-ups on the Technik trim including ultra-grippy 18" '10-spoke V' design alloy wheels. Not to mention the futuristic LED interior lighting pack as well as the sporty exterior styling pack that offers a choice of two solid finishes and 7 metallic paint finishes for an additional £675. The front seats are also designed with high-quality twin leather, providing an extra dose of flair to an already classy cabin.
S Line
The S line trim ups the ante by adding 19" '5-arm torsio' alloy wheels to the party. The Turbo blue solid finish option indicates the S Line means business, while the sporty front seats upholstered in leather and Alcantara are all about pleasure. The stainless steel pedals and footrest are a touch of class alongside the illuminated door sill trims that come branded with the 'S' logo.
Black Edition
The Black Edition trim adds styling upgrades both inside and out. The 19" '5-arm rotor' matte-titanium alloy wheels are an instant selling point, whereas the flat-bottomed 3-spoke leather high multifunction sport steering wheel and luscious sports seats will make you feel right at home aboard the A4. The titanium black styling pack allows the intimidating radiator frame to take centre stage, while the tinted windows offer a degree of privacy.
---
For more information on pricing head over to our Audi A4 Avant Lease page to see how much you can save on your next lease.
---
Exterior
Audi's recent makeover on the A4 Avant has caught the attention of motorists thanks to its sharp, dynamic exterior. The sportier front-end is home to trendy new LED headlights, front bumpers, a distinct single-frame grille and bigger air intakes.
Upgrade to the S Line and the A4 Avant is hardly recognisable in comparison to the previous model. In fact, only the roof, bonnet and boot lid remain untouched. Despite the revamp, the A4 Avant still remains a more conservative looking car compared to your more outlandish BMW 3 Series or Mercedes C-Class Estate. We've pinned the Audi A4 against the BMW 3 Series if you're deliberating.
---
Driving Experience
The Audi A4 Avant is a satisfying driving experience, but we'd be pushing it if we said it was the most enthralling in class.
---
Engine
With the Audi A4 Avant you've got the simple choice of picking between seven turbocharged engines - three petrol and four diesel outputs.
The three petrol engines come with a 2.0-litre capacity. The entry-level 148bhp 35 TFSI is a winner if you're planning to dart around town. It has enough power to effortlessly cart 5 bodies whilst generating next to no noise. You've also got the 187bhp 40 TFSI, which offers a crowd-pleasing performance boost, as well as, the 245bhp 45 TFSI quattro four-wheel drive which comes equipped with an automatic gearbox. You'd be forgiven for mistaking the engine for a jetpack with the speed it takes off at.
Despite the stick that diesel engines get, if you're looking to buy the A4 Avant to travel long distances on the motorway, you're probably better off buying a diesel in terms of fuel efficiency.
The 161 bhp 2.0L 35 TDI is our front-runner - it feels in control at low speed and accelerates like a horse out the starting gates at traffic lights. The more powerful 187 bhp 2.0L 40 TDI is not for the faint hearted - you'll notice more pull from lower revs making your journeys relaxing yet thrilling at the same time.
For the adrenaline junkies with a spare wad of cash lying about, there's also the powerhouse 3.0L V6 diesel engine belonging to the high-performance Audi S4 Avant.
---
Performance
Audi offers the option of six-speed manual, seven-speed S tronic or eight-speed tiptronic gearboxes that come with front wheel drive or quattro all-wheel drive options depending on what trim you go for.
The entry-level 148bhp 2.0L 35 TFSI petrol engine completes 0-62mph in a modest 8.9 seconds and musters up a top speed of 136mph. Whereas the 161bhp 2.0L 35 TDI diesel equivalent does the same distance in 8.5 seconds with a top speed of 139mph.
In contrast, the mid-range 187bhp 40 TFSI will do 0-62mph in 7.5 seconds and records a top speed of 148mph, whereas the 187bhp diesel 40 TDI only manages 0-62mph in 7.6 seconds with a top speed of 143mph.
For speed merchants, the idea of driving a car that goes from 0-62mph in 6 seconds flat is enticing. If so, the 245bhp 45 TFSI petrol engine is a mighty option that reaches a top speed of 155mph. Alternatively, the '45 TDI' 3.0L cylinder six cylinder diesel engine shares these impressive traits.
If you're not shy a bob or two, you've also got the S4 TDI that does 0-62mph in a terrifyingly quick 4.9 seconds - how tempting.
---
Driving Position
You'll get a generous range of steering wheel and seat adjustment on all models of the Audi A4 Avant.
All but the entry-level Technik trim come with well bolstered seats that help support you when you're whipping round tight bends. The Technik does, however, come with four-way lumbar adjustment as standard.
---
Handling
The Audi A4 Avant handles with unassuming comfort thanks to the secure and commanding grip the tyres have on the road. However, front-wheel drive models have the tendency to lose a little traction through slow corners on a slippery road. Opt for one of the all-wheel-drive quattro models and this issue swiftly becomes non-existent.
Steering is accomplished and balanced through bends, but it doesn't compare to the likes of the lively rear-wheel-drive BMW 3 Series Touring when you get on the open road. One of the main things you'll notice while taking corners is the lack of feedback you feel through the wheel.
If we're being brutally honest, there are estates with better handling for a similar price tag - you're really paying for the premium Audi brand and everything that goes with that.
Lo and behold, the premium brand thing is pretty inviting. To make those journeys that little bit more peaceful, you can add Audi's Driver Assistance Tour Pack which integrates a system that accelerates, brakes and steers to keep your car in your lane as long as both of your hands are touching the wheel.
---
Suspension
With the Avant, you get the choice of three suspension options depending on the trim you go for.
Technik and Sport trims come with the in-demand Comfort Dynamic Suspension. Although you may feel a little added body lean, the conventional springs and dampers provide a pleasant and smoother balance between ride and handling to ensure you and your passengers enjoy a comfortable driving experience.
Climb up the trim ladder to the pricier S Line and Black Edition, and the Avant comes with Sport suspension as standard. As a result of its lower setup, the Sport suspension is noticeably more rigid to accommodate the sharper, improved body control. This has come back to bite Audi as they have exchanged comfort for a sporty suspension with a tendency to jolt at low speeds.
Audi's third alternative is the Adaptive Suspension System which is only available to those contemplating the range-topping Vorsprung models. This allows your suspension to be stiffened or softened to your taste to combat those dominant 19" wheels.
Audi A4 Avant Interior
There's not many interior designers who would critique the luscious cabin of the Audi A4 Avant.
Styling
Climbing into an Audi A4 Avant on a miserable Tuesday morning is just the sort of encouragement you need to go out and get it. The simplistic, classy nature of the minimalist cabin is somewhat inspiring. The polished soft-plastic trims and aluminium patterns are mesmerisingly quaint, while the standard leather trimmed steering wheel is just the wake up call your hands need on a cold morning.
Plush leather seats come as standard on the Sport trim, although they're an optional extra on the entry-level Technik, costing an additional £495. They give the cabin the exclusive, premium feel that this car deserves. No other car of this size has the charisma to match the delectable interior of the Audi A4 Avant.
Upgrade to the S Line trim to relive your childhood dream of being behind the wheel of a racing car. Stainless steel pedals, aluminium dash trims, contrasting stitching and leather and suede-like Alcantara sports seats - mamma mia!
Tech
All Audi A4 Avant models come fitted with Audi's intuitive Virtual Cockpit system. A crisp 12.3-inch digital display is a prominent feature in the cabin, replacing the ageing analogue dials. The graphics have been given a touch-up making it easier than ever to identify and control your car.
No matter what trim you choose, you're going to be blessed with Audi's proven MMI infotainment system. The well positioned 10.1-inch widescreen is the focal point of the cabin atop the dashboard. Built-in sat-nav, Apple CarPlay and Android Auto are a few of the features that you'll come to cherish and adore over time.
The A4's standard 10-speaker sound system is adequate for what it is, but if you really want to get that shot on The Voice, the 20-speaker, 755W Bang & Olufsen sound system is the stuff of dreams.
Practicality
If your cravings are a high-tech compact estate with just enough car boot space to house the family dog, you're onto a winner.
---
Dimensions
4,726mm L x 1,842mm W x 1,434mm H
Despite not being the biggest estate on the market, the Audi A4 Avant has enough space inside for 4 large basketball players or 5 petite jockeys. It has bags of room for three children in the back and a spacious boot so families may fear not.
---
Boot Size
With the seats up, the Audi A4 Avant has a boot capacity of 505 litres. In car terms, this is 10 litres larger than the BMW 3 Series Touring and 15 litres bigger than the Mercedes C-Class Estate. In human terms, this is more than enough room for all the children's school and sports bags or alternatively, around 3-4 sets of golf clubs.
In regards to folding seats, the back row of the Audi A4 Avant flips down in a three-way (40:20:40) split so you can show off at the IKEA car park while the person next to you desperately tries to stuff a Hemnes bed frame in the back of their Seat Mii.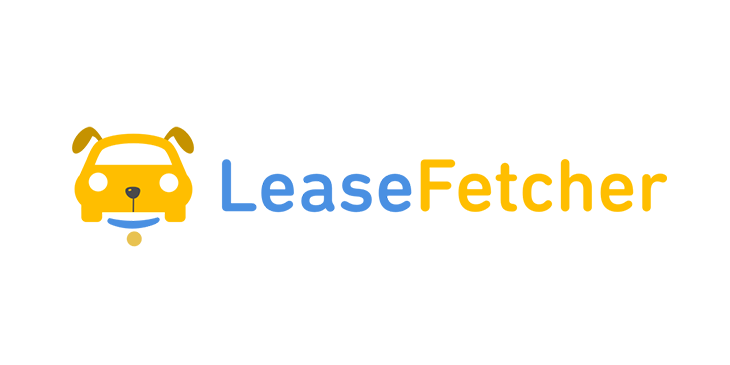 ---
Passenger Room
You can be rest assured that there'll be no dissatisfied passengers in the front seats. There's bags of leg and headroom as well as plenty of seat adjustment as standard.
Elbow room isn't an issue and the four-way lumbar adjustment ensures you'll be in ultimate comfort on those longer journeys.
Although space in the rear is limited when compared to the lanky VW Passat and Skoda Superb, there's still enough room for six-footers to stretch their legs and neck.
For the parents amongst you, the wide rear doors make it pretty painless to lift a child seat, while the Isofix and anchor points are clearly marked by plastic caps ensuring the strap in shouldn't be too tricky.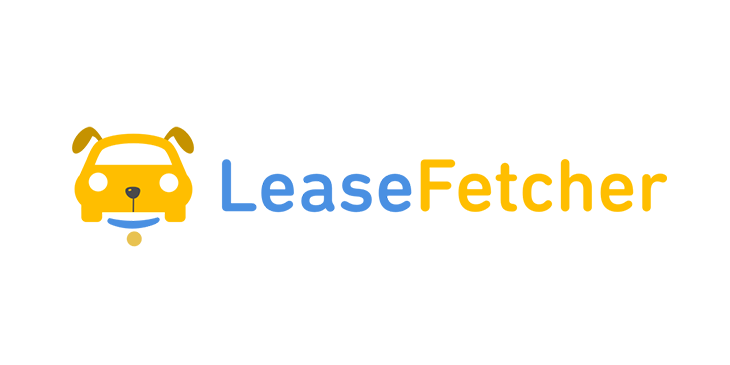 ---
Safety Features
The nimble A4 Avant received 5* from Euro NCAP for its ability to protect occupants in an impact.
Thatcham also awarded the A4 5* for resistance to theft and 4* for resistance against being broken into.
All versions of the A4 Avant are equipped with automatic emergency braking and electronic front and rear parking sensors. The optional Driving Assistance Pack offers a number of additional features such as road sign recognition, adaptive cruise control and lane keeping assistance. Six airbags are fitted as standard as well as rear side airbags as an option too.
Running Costs
The Audi A4 Avant is relatively fuel efficient if you opt for smaller diesel engine outputs. Up the engine ante, or choose a petrol engine, and you'll soon bear witness to higher fuel consumption.
---
MPG
The 134bhp 2.0L four-cylinder 35 TDI diesel engine is a sure thing when it comes to fuel efficiency. The appeal of returning 72.4 mpg in a luxury car makes the higher price tag look all the more appealing.
The 161bhp version of the same diesel output returns 53.3 mpg, while all the petrol outputs fall between 30-40 mpg.
---
CO2 Emissions
The 134bhp 2.0L diesel emits a tolerable 100g/km which makes it a popular choice for company-car drivers. But do remember the 4% diesel surcharge that is added to the BiK tax bands.
Official CO2 emissions for the 161bhp diesel are 102g/km, but if you opt for the heavier quattro 4WD system, make sure to consider the increased fuel consumption and CO2 emissions that come along with it.
---
Insurance Group
If you go for the entry-level Technik or Sport model, insurance is priced reasonably in group 23. Once you start looking at larger engines, you'll soon notice this start to creep up.
The entry-level S Line 30 TDI falls into group 22, whereas the entry-level 35 TFSI petrol equivalent is slightly higher in group 24.
The 40 TDI diesel Sport trim is a fan favourite as well as being very reasonably priced in group 28. The more expensive Black Edition with the same engine output falls in group 30.
Opt for the powerhouse S4 TDI and you'll be looking at paying insurance aligning with group 41.
| Cheapest Trim | Lowest Insurance Group | RRP |
| --- | --- | --- |
---
Reliability
As a brand, Audi fared surprisingly low on Reliability Index's manufacturer rating. Audi reliability placed 34th out of 40 manufacturers with a reliability index of 195.
The UK Reliability index takes into account all factors of a repair, the cost of the parts and the frequency of failures. The average of all cars is 100 - anything rated higher than 118 indicates that the car is less reliable than average.
The A4 Avant scored 173 with average repair costs totalling £581.16. There are no major complaints or issues relating to the Audi A4's driving ability. However, the car's infotainment has a bad habit of glitching out while trying to connect to mobile devices.
---
Warranty
Across the A4 range, the three-year/60,000-mile Audi warranty including roadside assistance is pretty standard. You can extend your cover to four years/75,000 miles for £245 or five years and 90,000 miles for £545, which seems a bit steep when you're already paying a premium price.
BMW and Mercedes also offer a three-year warranty, but with the added perk of unlimited mileage, so that's something to keep in mind if your eyes are wandering to other premium manufacturers
---
Servicing
Audi offers three levels of scheduled maintenance as part of their 'Complete Plan'.
The biggest saver is Service, which covers all your services within the first three years.

The Service and Maintenance option adds further cover for engine, suspension, gearbox and brake components. On top of this, you'll also receive three years' breakdown cover.

The premium plan - Service, Maintenance and Tyres also includes replacement tyres, wheel alignment and puncture repairs.
There are also two types of service schedule available - Fixed (9,000 miles/1year) and Flexible (up to 19,000 miles/2 years). Flexible is recommended for longer distance drivers, while fixed is better suited to lower-mileage drivers.