Audi Q3 Sportback Review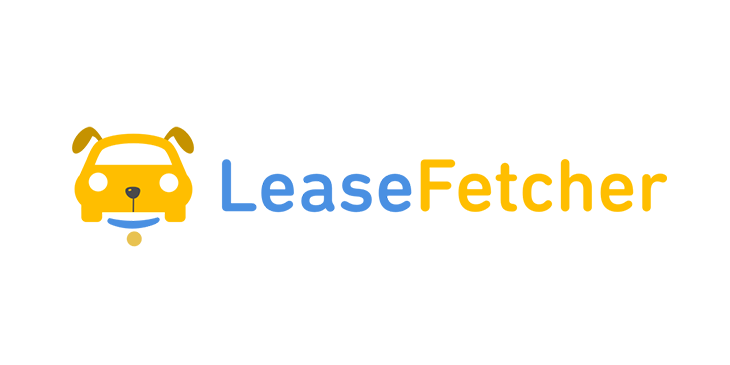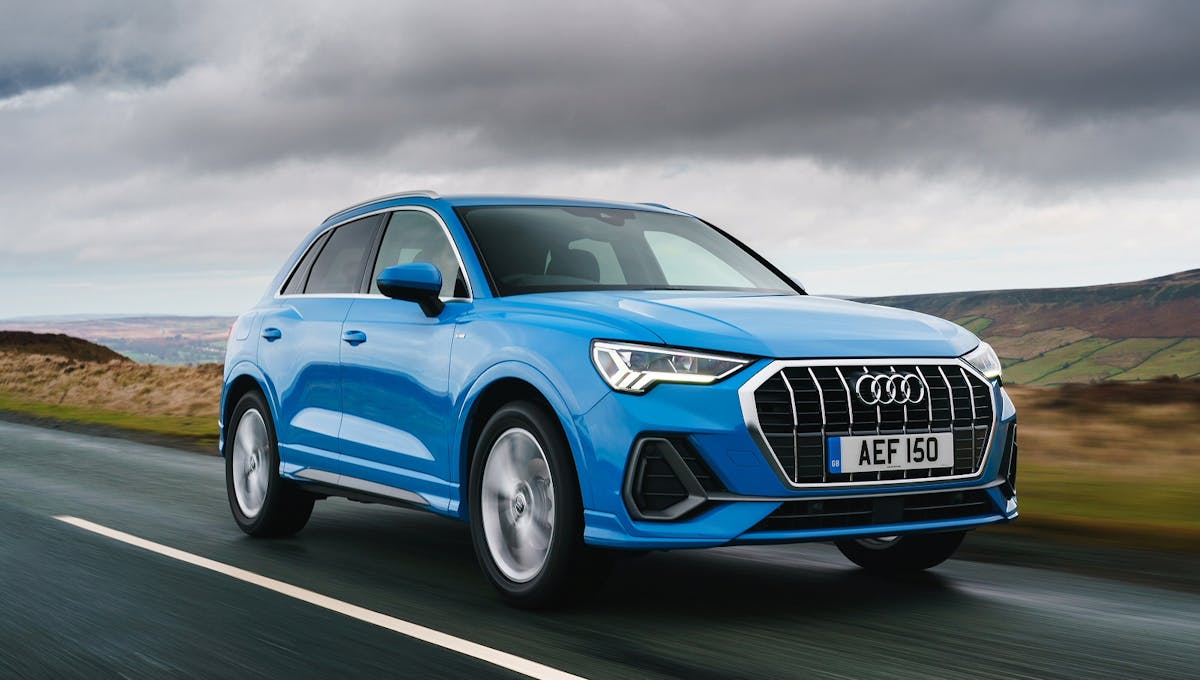 The Audi Q3 Sportback is a coupe-esque SUV, great car for families. Check our Audi Q3 Sportback review!
Pros
Loads of high-tech features

Impressive interior
Cons
Both automatic and manual gearboxes can feel unresponsive

Not all that fun to drive
---
Overall Verdict
The Audi Q3 Sportback is a luxury small SUV (sibling to the Q3 Estate) with plenty of charisma and lots of cutting-edge technology features. Affordable and practical, the spacious Q3 Sportback is one of the best small SUV cars thanks to its huge boot. Nonetheless, its temperamental engines mean alternatives like the BMW X1 and Volvo XC40 are more enjoyable to drive (see our BMW X1 vs Audi Q3 post for more).
If you're looking at saving a penny or two on running costs, Audi's 48V mild-hybrid system is available on the entry-level 35 TFSI petrol engine. Although it may improve your fuel economy, both the diesel options are more efficient in regard to MPG.
The Audi Q3 Sportback is versatile enough to combine a compact body with an immensely spacious cabin that shines when it comes to practicality, making a good family car. Boot space is pleasant and 530 litres worth of room ensures it's one of the best cars for dogs. Headroom is excessive for even the tallest passengers and the rear seats come with plenty of legroom and seat adjustment capabilities.
When it comes to styling, the Audi Q3 is one of the best luxury cars in the game. The dashboard is brimming with glossy soft-touch plastics and the metal trims are absorbing and classy. The standard 10.25-inch touchscreen infotainment steals the show atop the dashboard and comes with a number of cutting-edge features thanks to Audi's Virtual Cockpit system.
The Q3 is the second most affordable car in Audi's SUV range - you can see how it fares against its siblings in our Audi Q3 vs Q5 and Audi Q2 vs Q3 posts. You can also view our list of Q3 alternatives.
---
Available Trims
Sport
The entry-level 'Sport' trim boasts an impressive array of standard equipment that make it an extremely popular choice amongst Audi loyalists. The 18" '5-double-arm' alloy wheels offer enticing first impressions, while the futuristic LED headlights provide powerful assistance on dark roads. Impressively, the entry-level trim has managed to wrangle Audi's intuitive Virtual Cockpit and MMI System into its possession as well as offering important safety features like Audi's Pre-Sense system with pedestrian and cyclist detection.
S Line
The S Line trim is where the Audi Q3 Sportback really starts to show off. The 19" '5-twin-spoke-dynamic' alloy wheels give the S line a luxurious injection of class, while the rejuvenated exterior styling pack offers premium privacy glass and a number of other appealing aesthetics. The ambient lighting pack gives the cabin a refreshing touch-up that combines perfectly with the S Line's pulse cloth/twin leather upholstery front Sport seats.
Edition 1
Similar to Audi's 'Black Edition' trim, the Audi Q3 Sportback comes with a striking black styling pack to give it a commanding presence on the road. The machete-like 20" 'twin-spoke rotor' alloy Sport wheels looks pristine in matt black with diamond cut finish. If you're down to party, the extended ambient lighting pack comes in a number of different colours, while there won't be any trouble getting comfy in the Edition 1 thanks to the soft, twin leather upholstery.
Vorsprung
The Audi Q3 Sportback 'Vorsprung' trim is an absolute belter of a car if money is no object. The adaptive suspension with damper control ensures bumpy potholes are a thing of the past, while the instinctive Driver Assistance Pack provides a broad range of safety and parking assistants to get excited about. If you're into your gadgets, the standard Audi Tech Pack is a thing of beauty. If you want to stick out from the crowd, the Q3 Sportback is available in 'Turbo Blue' or 'Pulse Orange' for an extra £575.
---
Exterior
Inspired by the range-topping Audi Q8, the Audi Q3 Sportback is a compact SUV that sits somewhere in between the smaller Q2 and grander Q5 in Audi's back catalogue. With its distinctive coupe-esque sloping roofline, the Audi Q3 Sportback plays its part in combining a compact design with off-road capabilities.
The prominent octagonal grille that graces the front of the the Q3 is a petite version of the of the impressive Q8's, while the meticulous LED headlights look like something you'd see in a Sci-Fi movie - or a Tesla.
The Ibis white solid finish comes as standard or you can opt for a number of metallic paint finishes for an additional £575. If they don't cut the mustard, Audi's exclusive paint finishes offers almost every colour under the sun. It'll cost you though - £2,400 to be exact.
---
Driving Experience
The Q3 Sportback can be a hit a or a miss when it comes to a smooth driving experience - largely down to an unresponsive automatic gearbox.
---
Engine and Performance
You've got a choice of three petrol, two diesels and a ridiculously powerful high-performance engine if you opt for an RS Q3 trim.
Kicking off the petrol range is the 35 TFSI 1.5-litre 150bhp turbocharged output. If you don't do too many miles and predominantly stick to city driving, it's an ideal choice.
Thanks to its front-wheel drive system, the entry-level engine has more than enough might to own the road. Its six-speed manual gearbox feels much smoother than the rather unresponsive seven-speed dual-clutch automatic gearbox which comes as an option on this trim or as standard on the 45 TFSI 2.0-litre 4WD quattro 227bhp S Tronic model.
You've also got a middle of the range 40 TFSI 190bhp 2.0-litre petrol engine that's worth considering if you're partial to weekly motorway trips or weekend countryside getaways.
In terms of diesel outputs, the 35 TDI quattro 1.5-litre 150bhp feels extremely accomplished carrying five passengers and a loaded boot. It offers a welcome blend of speed and fuel-efficiency that makes it a great option for families.
You'll also get the choice of the front-wheel drive six-speed manual gearbox or the quattro four-wheel drive automatic version. The 40 TDI 190bhp 7-speed automatic quattro S Tronic is the stand-out if you plan to carry heavy luggage regularly, whilst also being one of the most economical cars if you're constantly on the motorway.
If you opt for the speed-demon RS Q3 prepare to hold onto your hat. The 2.5-litre TFSI quattro 400bhp 7-speed automatic S Tronic engine is an absolute beast.
The entry-level 35 TFSI petrol engine may not be the quickest option, but it does 0-62mph in a family-friendly 9.2s and reaches a modest top speed of 126mph. Up the ante by opting for the 40 TFSI 190bhp engine and you'll manage to crank up the speedometer to 136mph with the capability of doing 0-62mph in 7.4s. Unsurprisingly, the 45 TFSI 230bhp is the fastest in the class - 0-62mph in 6.3s and a top speed of 144mph. The 35 TDI diesel engine is a carbon copy of its petrol equivalent, while the 40 TDI can reach 62mph in a respectable 8.3s as well as getting up to a top speed of 134mph.
As you might have guessed, the RS Q3's 2.5-litre 400bhp is lightning quick for an SUV. It can do 0-62mph in a rapid 4.5s, while reaching 174mph.
---
Handling
Thanks to the Audi Q3's tall body and agile steering it's pretty enjoyable to drive around town, but the laggy automatic gearbox is pretty sluggish and takes away from what should be a more pleasant drive.
If it's a sporty SUV you're after, you may have to widen your search. Body lean is limited through tight corners, but is still composed nonetheless. To improve the handling on the Audi Q3 Sportback you may want to consider the optional adaptive dampers and bigger, grippier alloy wheels that come as standard from the S Line trim and up.
We still feel that the Q3 Sportback has the edge over the Volvo XC 40 and the BMW X1 in terms of precision and accuracy respectively.
---
Suspension
The entry-level Sport trims get the standard Sport suspension, while the S Line and Edition 1 boast the lower, stiffer version of the same setup. The range-topping Vorsprung trim comes with adaptive dampers that make life a whole lot comfier thanks to their controlled performance over any lumps and bumps.
If we're being honest, the standard Sport suspension is actually a better option than the lower, stiffer set up if your main priority is a comfortable, high driving position. The standard suspension does an adequate job in handling any potholes, whereas the lowered suspension feels a tad firm and uncomfortable.
If the Sport suspension isn't tickling your fancy, you can pay extra for the adaptive suspension instead of upgrading to the Vorsprung trim completely. It gives you the best of both worlds by letting you choose between comfort-focused options and stiffer, sporty ones.
Audi Q3 Interior
The Audi Q3 has a certain level of swag that the likes of Volvo XC 40 and the BMW X1 can't compete with.
Styling
Interior superiority is a given with an Audi vehicle, and the Q3 is no different. The cabin has been meticulously crafted with glossy, soft black plastics and charming metal trims that gives the Audi Q3 Sportback a luxurious ambience.
The dashboard has been exquisitely designed and provides a fitting stage for the standard 10.25-inch touchscreen infotainment system. However, take a closer inspection and you'll find some harder, scratchy materials hidden on the door panels that take the cherry off the top of the Q3's cake.
Tech
First things first - the standard 10.25-inch touch-screen equipped with Audi's Virtual Cockpit is an absolute steal for entry-level buyers. It replaces the old-school analogue dials with contemporary touch functions that look great on the crisp and responsive on the screen.
If we're being picky, the menus are less user-friendly than those in the BMW X1, but the steering wheel-mounted controls mean you don't have to take your eyes off the road too much.
Apple CarPlay and Android Auto comes as standard in the Q3 which is more than the BMW X1 can say. If you're an avid musical aficionado, the optional Bang & Olufsen Sound System has to be considered for an additional £775 - treat yo' self.
Practicality
Don't be fooled by the Q3's compact shape. The roomy cabin and vast boot space make it a great option for families looking for a less clunky and school-gate friendly small SUV.
---
Dimensions
The Audi Q3 measures 4,484mm in length, 1,856mm in width and 1,616mm in height. The BMW X1 is slightly daintier when measuring up at 4,438mm long, 1821mm wide and 1,598mm tall.
---
Boot Size
Boot space is where the Audi Q3 Sportback excels. With a 530-litre capacity with the seats up and 1400 litres with the seats down, the Q3 overshadows the BMW X1 and Mercedes GLA in terms of practicality.
You'll have no trouble sliding in all the school bags plus a couple of fully-loaded bags for life. If you've got no passengers in the back, you can squeeze an extra 215 litres by sliding the rear seats as far forward as possible.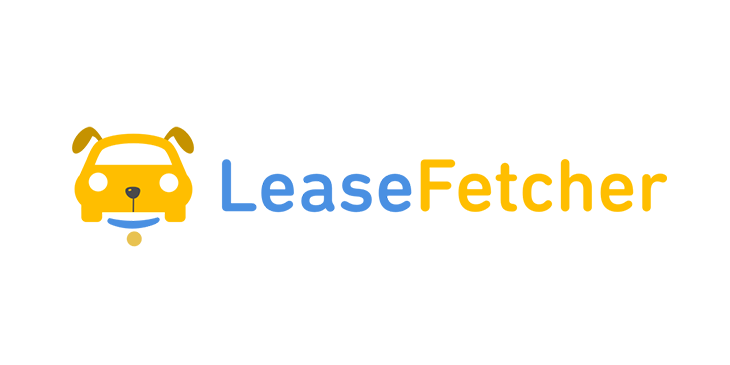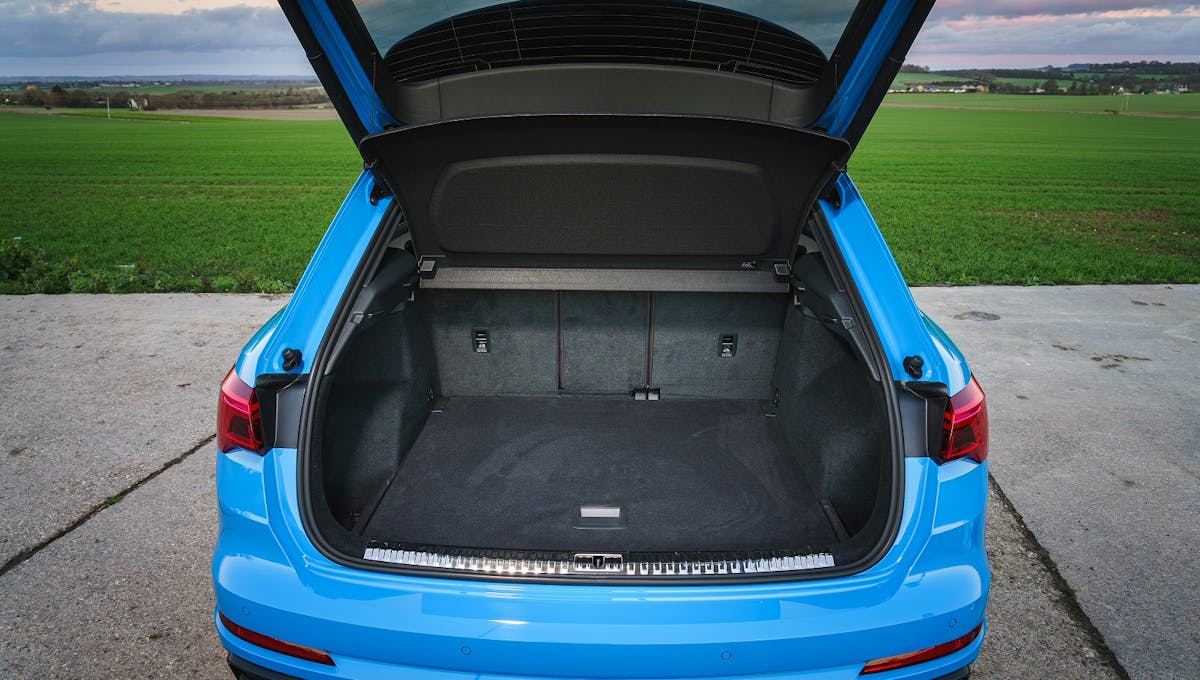 ---
Passenger Room
Whatever your build, the Audi Q3 will find the space for you. Head room is generous despite the sloping roofline, while the leg room is decent enough to give the basketball team a lift home from practice.
In the back, the Q3 has the aura of a proper SUV. There's loads of head room, and you won't have the issue of your knees rubbing against the back seats no matter your height.
The only real issue we have is the raised floor where the middle passenger would sit. The inconsiderate bump cuts into the foot space which may cause a few problems with a full car.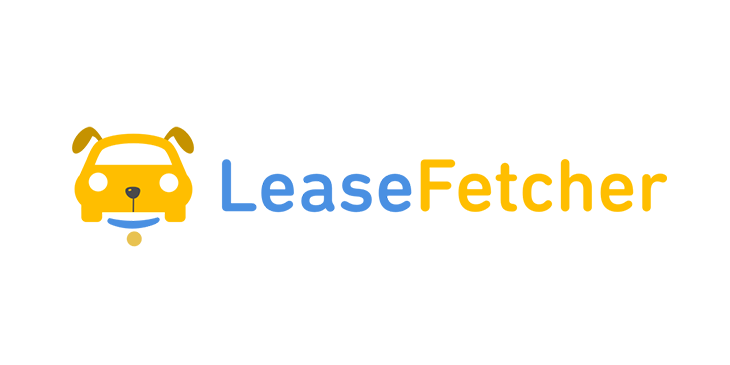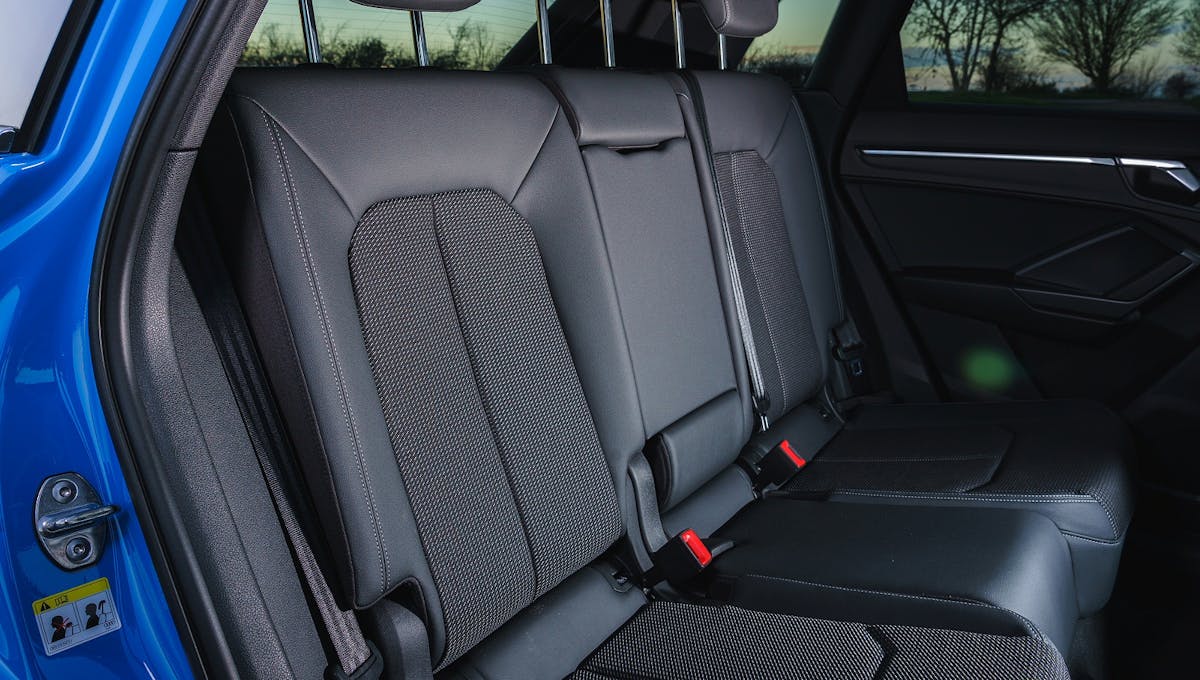 ---
Safety Features
The Q3 comes with a bunch of high-tech safety kit that paves the way for a relaxing and reliable drive. Automatic emergency braking and lane-keeping assistance come as part of the standard Audi Pre-Sense package.
If you want the full monty, the Driver Assistance Pack on the range-topping Vorsprung trim has every feature under the sun including adaptive cruise control, Parking System Plus and Collision Avoidance Assist.
Unsurprisingly, the Audi Q3 scored a maximum 5* rating from its Euro NCAP safety test. It's worth noting the Volvo XC40 scored better in terms of protecting adults and children in an accident scenario.
Running Costs
You won't receive any compliments from climate change activists, but the Audi Q3 is reasonably fuel-efficient if you opt for a diesel output.
---
MPG
If running costs are imperative to your car selection, the two diesel options are your best bet.
The 35 TDI engine will return up to 60 mpg and emit a respectable 124g/km that make it a feasible company car option. The 40 TDI is slightly less efficient with a fuel economy of 51.4 mpg and CO2 emissions of 146g/km.
The entry-level petrol engine returns a reasonable 48.7 mpg with CO2 emissions of 132g/km. The 40 TFSI engine isn't an ideal choice with below-par fuel economy of 41 mpg and CO2 emissions of 166g/km. The 45 TFSI is the least environmentally and pocket friendly option as it returns 37.7 mpg while emitting 171g/km.
---
Insurance Group
The Audi Q3 ranges from 23E to 33E in regards to insurance groups. The cheapest option is the 35 TFSI petrol engine whereas the 45 TFSI is going to leave the biggest hole in your pocket. That is of course unless you opt for the 2.5-litre 400bhp RS Q3.
| Cheapest Trim | Lowest Insurance Group | RRP |
| --- | --- | --- |
---
Reliability
As a brand, Audi reliability ranked surprisingly low on Reliability Index's manufacturer rating. Audi placed 34th out of 40 manufacturers with a reliability index of 195.
The UK Reliability index takes into account all factors of a repair, the cost of the parts and the frequency of failures. The average of all cars is 100 - anything rated higher than 118 indicates that the car is less reliable than average.
On the whole, there are no consistent issues with the Audi Q3 Sportback. Minor rattling can be a common concern, so take those speed bumps at a leisurely pace.
---
Warranty
The standard three-year/60,000-mile Audi warranty including roadside assistance is pretty bog standard. With the Audi extended warranty, you can extend your cover to four years/75,000 miles for £245 or five years and 90,000 miles for £545, which seems a bit steep when you're already paying a premium price.
Mercedes only offers a 2 year 50,000 mile warranty whereas BMW also offers a three-year warranty, but with the added perk of unlimited mileage, so that's something to keep in mind if you are keeping your options open.
---
Servicing
Audi offers three levels of scheduled maintenance as part of their 'Complete Plan'.
The biggest saver is Service, which covers all your services within the first three years.
The Service and Maintenance option adds further cover for engine, suspension, gearbox and brake components. On top of this, you'll also receive three years' breakdown cover.
The premium plan - Service, Maintenance and Tyres also includes replacement tyres, wheel alignment and puncture repairs.
There are also two types of service schedule available - Fixed (9,000 miles/1year) and Flexible (up to 19,000 miles/2 years). Flexible is recommended for longer distance drivers, while fixed is better suited to lower-mileage drivers.