Audi RS7 Sportback Review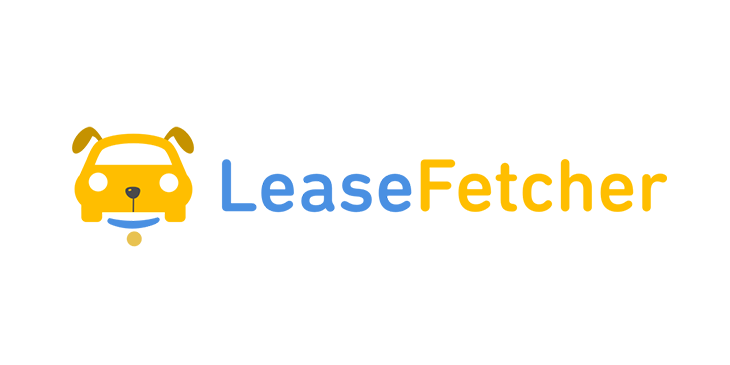 Pros
V8 and quattro four-wheel-drive provides some serious straight-line performance

Audi Virtual Cockpit and twin screen setup
Cons
High price

Not as exciting to drive as a Porsche Panamera
---
Overall Verdict
The Audi RS7 is back for a second innings and you'll be relieved (or perhaps you won't?) that they've now included 5 seats to compete with the likes of the Porsche Panamera and Mercedes AMG GT 4-door.
Except, the new Audi RS7 Sportback isn't your run-of-the-mill saloon. As the RS in the name suggests, this car is more attuned to the racing track than the suburban sprawl. It manages 0-62mph in 3.6 seconds and has a top speed of 155mph. The quattro all-wheel-drive system provides fantastic cornering for a car of its size. We're not going to lie, if you told us that your 'ideal' family car would allow you to pack in your wife and three kids for one of your adrenaline-fuelled joy-rides along the autobahn, we'd actually be rather concerned. But hey, it's a niche in the market and Audi probably knows it's fanbase better than we do!
It packs a punchy twin-turbo V8 with cylinder-on-demand technology to reduce fuel consumption. Paired with a mild-hybrid system for marginally improved fuel economy, this uber-practical sports car almost makes you feel like you're doing the environment a favour (you're not, of course).
But the Audi RS7 isn't the only car attempting an unholy marriage of sports car performance and family car functionality, with competitors including the BMW M5, Mercedes-AMG GT four-door and the Porsche Panamera. Which of the German giants should you go for? We'll let you decide.
Overall we think the latest Audi offering is one of the best small luxury cars around if you're struggling to make up your mind - but we're sure a supercar five-door with a bounteous boot was exactly what you had in mind.
---
Available Trims
Audi RS7 Sportback
The entry-level RS7 Sportback packs plenty of premium features - as you'd expect for a price tag like that. You'll get 21-inch x 10.5J alloy wheels in Galvano Silver, Audi's dazzling HD matrix LED headlights, Audi MMI Navigation Plus infotainment system with twin touch screens, RS 'Sports Seats' in Valcona leather and Audi's class-leading quattro technology with sports differential and dynamic all-wheel steering.
Audi RS7 Sportback Carbon Black
The mid-tier Carbon Black trim brings a touch of dark mystique to the RS7. Out with all traces of silver and in with black gloss alloy wheels, a "carbon black" front spoiler, grille, side flaps and sill inserts. You'll also get a black four-ringed badge and a gorgeous 'grey' interior redesign.
Audi RS7 Sportback Vorsprung
The range-topping Vorsprung comes with trendy titanium matt gloss finish alloy-wheels, RS-sports suspension Plus with Dynamic Ride Control, a gloss black styling package and a panoramic glass sunroof. As if RS7 wasn't fast enough for you already, you'll also be able to frighten the living daylights out of your children with an improved top-speed of 174mph.
Interested?... Then race over to our Audi RS7 Sportback lease deals page for the latest trim pricing. Or if you're looking for alternative sports cars deals check out our top picks.
---
Exterior
There have been some big exterior changes with the second generation of the RS7. Most of the body panels from the standard Audi A7 Sportback have been replaced to give the RS7 a thickset frame and more intimidating stance.
---
Driving Experience
Though the RS badge is fairly consistent among Audi's performance cars - the actual driving experience is not. As far as we're concerned, the new RS7 is actually one of the better RennSport offerings, giving it the platform to be one of the best affordable sports cars on the market.
---
Engine and Performance
The RS7's engine is its main selling point. It packs a twin-turbocharged 4.0-litre V8 petrol engine with 552bhp. This colossal output is fed through an eight-speed tiptronic automatic transmission. Upgrade to the Performance Pack and you'll get 605bhp. Whichever you opt for, you'd better buckle up.
The official 0-62mph for the performance model is 3.6 seconds. To say that's more than enough for a five-door would be a huge understatement. It does however beat the closest contenders from the likes of BMW, Mercedes and Porsche. Top speed is 155mph, but with the Performance Pack or Vorsprung trim, you can take off the proverbial stabilisers and push it to 174mph.
---
Handling
At 2 and a half tonnes, the RS7 is a bit of a mastodon of the motoring world. That usually doesn't translate well to handling. The RS7 bucks that trend, with relatively responsive steering, despite its somewhat cumbersome size.
---
Suspension
Audi's 'drive select' button on the steering wheel allows you to adjust the adaptive air suspension to suit your mood - not that you'll be wanting to go into 'dynamic' mode too often. This is the firmest mode, and will stiffen the suspension to reduce body roll and tackle corners flatter. Unfortunately it makes anything other than the smoothest tarmac feel like you're the human equivalent of a guiro scraper. However, the suspension changes considerably depending on the drive mode selected - opt for 'Comfort' and you'll cruise with relative ease.
Audi RS7 Interior
Audi doesn't hold back on their interiors and the Audi RS7 Sportback is no exception. There are soft-touch materials and touch screens abound. It almost feels like you've set foot on the starship enterprise.
Styling
The Audi RS7 interior styling has something almost retrofuturistic about it - in a good way. There's one long air vent running from one edge of the dash to the other, a slightly angular design to the dash and a pleasingly off-centred central console which makes it easier for you, the driver, to keep control of your music.
Tech
Not 1, not 2, but 3 screens. How are you ever supposed to keep your eyes on the road? Audi is way ahead of you here. They're a true pioneer of the infotainment system and this is something that they've almost perfected. The driver's binnacle holds the largest screen, which can be set to display your sat-nav, while the other two screens, both neatly aligned in the direction of the driver, operate everything from your air-conditioning to your music. Touch screens are still a bit fiddly for a driver to operate with both eyes on the road, but this should alleviate most of the issues.
If you're a bit of a music maven, you'll want to add the Comfort and Sound pack, which will upgrade the standard Audi sound system to a Bang and Olufsen stereo system. Or you could just listen to the sweetest symphony of them all - that of eight cylinders under the hood.
Practicality
The Audi RS7 is, at the end of the day, a souped up family car. It scores highly on practicality, though we have one minor gripe for this particular Audi model.
---
Dimensions
5012mm L x 1911mm W x 1419mm H
It's a big car, balancing practicality and performance to near perfection.
---
Boot Size
Boot space is fairly generous, at 535 litres in total. It's bigger than rivals, though it's also quite shallow. There's no restrictive aperture to lift items up and over though, which should make sliding things in a lot easier. Lower the rear seats and you've got 1390 litres of storage space in total.
---
Passenger Room
There's a decent amount of leg and head room, especially if you're sitting up front. Where it gets a little more cosy is in the back. Leg room is still great and you'll be able to squeeze 3 sets of shoulders in fairly easily, but the sloping coupe-style roofline might eat into the headroom of the tallest passengers.
---
Safety Features
The Audi RS7 Sportback may not have been safety tested by Euro NCAP, but the A6 saloon (on which the Audi A7 and RS7 are based) scored 5 stars. The car packs six airbags as standard and there are lots of optional safety features including adaptive cruise control, blind spot monitors and lane keep assistance that can be added with the 'Assistance Pack'.
Running Costs
This was always going to be where things weren't quite as dreamy for the Audi RS7.
---
MPG
The twin-turbo V8 officially manages 24.4–24.8 mpg, but that's optimistic. Expect to hit 20 mpg if you drive sensibly.
---
---
Insurance Group
The standard trim Audi RS7 Sportback sits in insurance group 47, while the top trim is insurance group 50. Audi models are notoriously expensive to insure, so this performance version unsurprisingly sits right at the top of the insurance premium brackets.
| Cheapest Trim | Lowest Insurance Group | RRP |
| --- | --- | --- |
---
Reliability
While there have been no major reported issues with the RS7, reports on Audi reliability can be quite mixed, with the manufacturer placing 34th out of 40 manufacturers on the Reliability Index.
---
Warranty
The RS7 comes with the usual three-year/60,000-mile Audi warranty. This should be more than enough for most lease contracts but if you do need more cover, you'll also be able to extend this annually up to 100,000 miles.
---
Servicing
There are two different types of Audi serivce. The 'flexible' service regime is best for high mileage drivers and will mean you only need to service every 18,000 miles.
The 'fixed' service schedule is for people who stick mostly to town and city driving and requires an annual checkup/once every 9,000 miles.