Audi RS 5 Sportback Review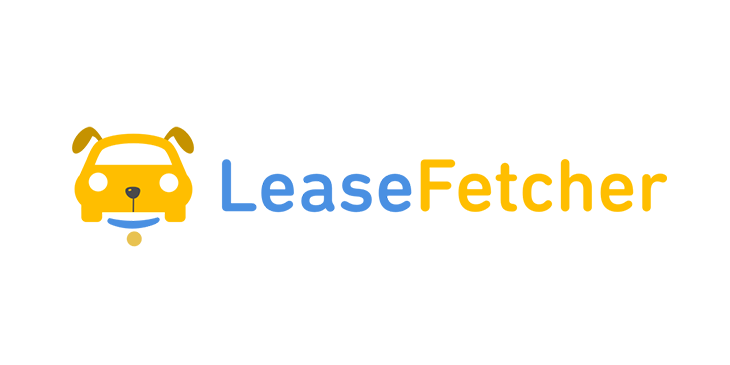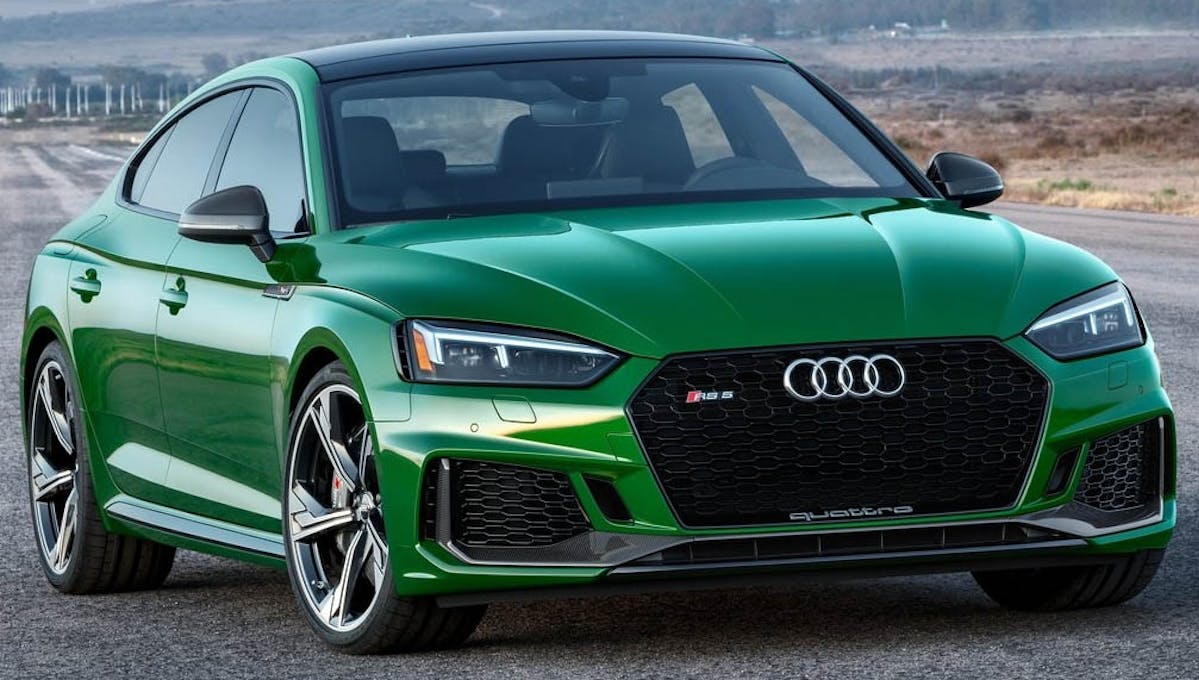 From £68,165.00 or £749.72 on Lease Fetcher.
Powerful and stylish - the RS5 Sportback embodies Audi's premium image. Check our review.
Pros
Interior is class-leading

One of the more practical performance cars
Cons
Seriously expensive to run

Competitors handle better
---
Overall Verdict
The Audi RS5 Sportback is an excellent, slightly more practical alternative to the RS5 Coupe. If you need a practical performance car though, you might be better served with the RS4 Avant as your next car.
Performance is much the same as the coupe - the RS5 Sportback is an incredibly powerful car, thanks to a huge turbocharged V6 444bhp engine and Audi's quattro all-wheel-drive system. Unfortunately, though, it's not quite as fun to drive as other performance cars, despite a fairly outrageous 0-62mph time.
The BMW M4 handles better, and the Alfa Romeo Quadrifoglio feels faster and is more of a laugh to drive. To be fair, though, it's still one of the best affordable sports cars to drive. Size-wise, the Audi RS5 isn't miles away from the A5 Sportback and doesn't feel too bulky to drive.
Audi's Sportback models (hatchbacks!) are notoriously practical. The RS5 is no different, with a generous boot, especially when you put the rear seats down. The RS5 is as family-friendly Audi A5 Sportback, so it's pretty easy to live with. It's a good shout for those that are interested in the RS5 Coupe but need a bit more space. Of course, a family car doesn't really need a 2.9-litre V6 engine... it can't hurt, right?
Not that we need to say it, but the RS5 Sportback isn't one of the most economical cars on the market. Fuel economy is quite low and CO2 emissions are quite high, so it's not a great option if you're looking for the company car. In the RS5's defence, however, it's no different than competitors, like the BMW M4.
Overall, the RS5 is an expensive but fun performance car that has enough practicality for day-to-day life.
---
Available Trims
RS5 Sportback
The base RS5 Sportback is pretty well equipped. It comes with 20-inch alloy wheels, Audi's Virtual Cockpit, LED headlights, and electrically adjustable sport seats.
RS5 Carbon Black
This trim isn't a huge upgrade on the standard options, and mostly offers some nice aesthetic changes - like carbon styling features on the grille and side-doors. It also comes with LED Matrix Headlights.
From £74,565.00 or £800.76 per month on Lease Fetcher
RS5 Vorsprung
The top trim, the Vorsprung offers everything included in the Carbon Black trim, as well as Audi Laser Light Headlights, a 360 degree camera, Adaptive Cruise Control, and more.
From £86,065.00 or £989.13 per month on Lease Fetcher
Interested?... Then race over to our Audi RS5 Sportback lease deals page for the latest trim pricing. Or if you're looking other alternative sports car deals on a personal or business lease check out our top picks.
---
Exterior
Reviewing how a car looks can be tricky - it's often subjective, and hard to unanimously say that a car is good looking, or not. With the RS5 however, it's safe to say that this is a great looking car.
The sloping rear roofline of the Sportback body style adds a beautiful shape to the car, along with the sporty grille and side skirts. With a quick glance, there's not a tremendous amount of difference between the Coupe model - the Sportback slope is quite subtle and makes the car look a little longer.
The RS5 is available in a plethora of colours, including black, white and everything you'd expect. We're big fans of the Sonoma Green Metallic colour. It's unique and stands out without being obnoxious.
---
Driving Experience
The newest RS5 Sportback has a more refined driving experience than past models. It's a good 60kg lighter and has a new twin-turbo V6 engine (co-developed with Porsche).
Engine-wise, the RS5 Sportback comes with the 2.9-litre TFSI quattro petrol engine. With just shy of 450 bhp and a 0-62 time of 3.9 seconds, the RS5 is undeniably fast. Of course, with this much power, it goes without saying that the fuel economy is dire. You can expect an mpg of around 27 at best - but no one's buying this car for the fuel economy!
The eight-speed automatic gearbox is smooth and changes fairly quickly. When you put your foot on the gas though, there is a slight delay for the transmission to downshift. Switching into Audi's 'Dynamic Mode' greatly helps this, though.
Bizarrely, it doesn't feel as fast to drive as competitors, like the BMW M4 Competition, or the Mercedes-AMG C63, despite being much the same performance-wise.
---
Driving Position
It's hard to complain about the driving position in the RS5. The electronically adjustable seats are great for helping you find the perfect spot for you, and the steering wheel can also be fine-tuned to your needs.
---
Handling
The handling on the RS5 can't compete with competitors. Even though it's lighter than ever before, the RS5 is a big, heavy car. The Sportback, in particular, feels a touch clunky to handle, as it's 120kg heavier than the Coupe variant. The likes of the BMW M4 Competition have much more responsive steering.
---
Suspension
The Dynamic Ride Control suspension is ok, but it can be tough to get a comfortable driver - especially with the enormous 20-inch alloy wheels. Comfort mode offers a soft ride, but it's still nowhere near as comfortable as a Mercedes-AMG C63. While it can be helpful to feel the road, particularly in a performance car like this, the novelty wears off fast.
Audi RS5 Sportback Interior
The interior on the Audi RS5 is as excellent as you'd expect. Sportier than the standard A5, every square inch of this car feels premium. There's no cheap or dodgy plastics to be seen either, so the RS5 Sportback can truly count itself as one of the best luxury cars in the business. You can tell this is a performance car from the inside, but it's not overbearing.
You only get one MMI infotainment system screen in the Audi RS5. Arguably, this is better than the dual-screen set up on other Audis: you want to focus on the road. Audi's Virtual Cockpit comes as standard though, which replaces traditional speedometers with a crisp digital display. This is excellent for following sat-nav directions, and it's hard to live without once you get used to it.
Practicality
While not designed to be a terribly practical car, the RS5 Sportback is a lot easier to live with than the coupe variant. Not quite as spacious as the RS4 Avant, it's still a pretty easy-going car.
---
Dimensions
4,723- mm L x 1,866 mm W x 1,372-1,387 mm H
With four-doors instead of the coupes two, the Sportback is a touch longer. That being said, the difference isn't hugely noticeable from the exterior and is probably worth it for families.
---
Boot Size
Seats up: 465 litres
Seats down: 1280 litres
The boot size on the Audi RS5 is actually pretty decent, especially compared to the RS5 Coupe - which has only 450 litres of boot space. The space on offer is much the same as competitors.
---
Passenger Room
Headroom in the front and back of the RS5 Sportback is decent. Underneath the panoramic sunroof might be a little tight for really tall passengers. Still, most 6-footers will have no problem sitting in the back, so it's not the best car for tall people. Compared to the likes of a BMW 4 Series, the RS5 is actually more spacious.
---
Safety Features
While not individually scored by Euro NCAP, the RS5's brother, the A5, received a 5-star rating. So we can safely assume similar results for the sportier Audi model. There's plenty of safety tech to keep the family safe, like pretensions (automatic seat belt tightening), and overhead/side-impact airbags.
Running Costs
Shockingly, this Audi Sportback is a fortune to run. Anyone actually surprised with that? MPG is dire, CO2 emissions high, and insurance costs a fortune.
---
MPG
MPG is pretty weak on the Audi RS5, with a real-word mpg of 20-28, depending on road conditions. If you put the foot down hard, you might even get worse.
---
CO2 Emissions
CO2 emissions are pretty high too, but much the same as other cars in this class. With 37% BiK car tax rates, the Audi RS5 Sportback will make for a pricey company car.
---
Insurance Group
The RS5 sits in insurance groups 42 to 47, depending on what spec you opt for (as it increases the car value). Again, this is similar to German competitors. The M4 is in group 42, and the C-Class C63 AMG is in group 47.
| Cheapest Trim | Lowest Insurance Group | RRP |
| --- | --- | --- |
| Audi RS 5 Sportback | 44E | £71,375 |
| Audi RS 5 Sportback Carbon Black | 47E | £77,775 |
| Audi RS 5 Sportback Vorsprung | 48E | £89,275 |
---
Reliability
There's not a whole lot of reliability stats on the Audi RS5 Sportback. However, we can assume it'll be similar to the A5 Sportback.
Unfortunately, this is an expensive car to repair. The average repair cost for the A5 is £781.83, and you can only imagine that the RS5 would be even more costly, considering it's more expensive parts.
To be fair, there are no major mechanical issues reported, but it won't be a car you want to keep long enough for it to develop faults - which is why leasing is a great idea!
---
Warranty
The standard 3yr/60,000 mile Audi warranty is on offer with the RS5 Sportback. With brands like Kia offering huge 7-year warranties, this is nothing special. Audi's fellow German rivals BMW also provide a better warranty - offering three years with no mileage limit, as does Mercedes, with their UK warranty of 4 years, 50,000 miles.
A manufacturer's warranty is important when it comes to choosing a lease. That's because a warranty states that if anything goes wrong with a car during a period of time, it is the responsibility of the manufacturer to put it right. If the fault happens outside of this period of time, and you don't have a maintenance package, you'll be responsible for fixing the problem.
Audi Manufacturer's Warranty - 3 years or 60,000 miles
---
Servicing
With the RS5, you've got two Audi service plans to choose from.
For those who drive short distances and in town a lot, Audi recommends a fixed service schedule - every 9,000 miles or one year.
If you're typically driving long distances on the motorway, they recommend flexible - up to 19,000 miles or every two years.