10 of the Longest Range Electric Cars
For many years, the Tesla Model S was the undisputed 'king' of range, pushing the boundaries of how far an electric car could go. Of course, that extra range came at a price - but is it still the car to beat?
In this article, we take a look at the 10 longest range electric cars on the market, and the features that make these motorway munchers a must-have for any serious driver.
1. Polestar 2 Fastback
From £407.70 per month to lease
Doors:

5

Engine:

N/A

Fuel:

E

Body:

Hatchback

Drive:

A

CO2:
Kicking off the list, the Polestar 2 combines modern, minimalist design elements with a competitive range of 336 miles.
The name 'Polestar' may not be a household name just yet, but there's no reason why it shouldn't be soon. Established in 1996, the brand was effectively the performance arm of Swedish marque Volvo.
Like Volvo, the Polestar 2 combines a luxurious interior with class-beating safety features for a drive that is both sophisticated and reassuring.
If you are looking for a bit of performance, there's plenty of that, too. Buyers can choose between a single- or dual-motor set-up, and a 'standard' or 'long range' battery.
The 'Long range single motor' version offers the most range and can leap from 0-60mph in just 7 seconds. Opt for the dual motor version and you'll do that in just 4.5 seconds. This version also has 402bhp and 299 miles of range, which makes it ideal for towing a 6 berth caravan (up to 3300lbs) on those much-needed weekends away.
2. Volkswagen ID.3
From £337.38 per month to lease
Doors:

5

Engine:

N/A

Fuel:

E

Body:

Hatchback

Drive:

A

CO2:
But the Polestar 2 is pipped to the post by Volkswagen's ID.3, which offers a maximum range of 340 miles with the Tour Pro S trim and its 77kWh battery.
The ID.3 greatly improves upon many aspects of the Volkswagen e-Golf, with competitive pricing, 100kW rapid charging (5-80% in just 35 minutes), and some sleek (not in your face) exterior styling.
Electric cars may be known for their lacklustre performance in colder weather, but with the optional heat pump, you can benefit from energy-efficient interior heating and greater range in winter.
The optional panoramic sunroof (spanning the entire width of the roof) makes the interior feel light and spacious, while tinted glass also ensures comfortable temperatures, even in strong sunshine.
And with an array of smart tech features, driving long distances has never been easier. Voice control and 'ID light' come as standard, and an optional AR Head-up Display which sends useful information straight into the windscreen's field of vision helps you focus on what's right in front of you.
3. Tesla Model X
From £1,038.43 per month to lease
Doors:

5

Engine:

N/A

Fuel:

E

Body:

SUV/Crossover

Drive:

A

CO2:
The Tesla Model X is much more than a traditional SUV. The dual-motor all-wheel-drive platform offers one of the longest ranges of an electric SUV, at 348 miles, thanks in part to being what Tesla calls the 'lowest-drag SUV on earth'.
You'll also get exclusive access to Tesla's network of competitively priced Superchargers, capable of charging at a rate of 250kW. Hook up to one of these at the service station and you'll be able to recover as much as 175 miles in just 15 minutes.
The Model X also comes with multi-device Bluetooth, as well as wireless and USB-C charging for every passenger, with enough power to fast-charge your tablets and laptop. 10 teraflops of processing power, a 17-inch front infotainment screen and a built-in rear infotainment screen make this the ultimate mobile entertainment powerhouse.
You'll never hear the dreaded 'are we there yet' again…
4. BMW i4
From £540.22 per month to lease
Doors:

5

Engine:

N/A

Fuel:

E

Body:

Saloon

Drive:

A

CO2:
If you're a fan of BMW's popular 3 Series but looking to go electric, the BMW i4 is the one to go for. The i4's lightweight construction, aerodynamic design and a powerful high-voltage battery, allows the BMW i4 eDrive40 to reach up to 365 miles.
If that doesn't put your 'range anxiety' to rest, the i4 is also capable of charging from 0 to 80% in just 34 minutes using a 200kW charging station, recovering up to 101 miles of range in just 10 minutes.
The i4 has plenty for heavy-duty drivers inside. A sleek, curved display acts as your driver-oriented infotainment hub, and on M Sport trims and above, there's front heated seats and backrest width adjustment to help you settle in for the ride.
5. Tesla Model 3
From £482.19 per month to lease
Doors:

4

Engine:

N/A

Fuel:

E

Body:

Saloon

Drive:

A

CO2:
When Tesla launched the Model 3 in 2017, it hoped it could finally bring electric cars to the masses. Less than 5 years later, it's now the best-selling car in both the UK and Europe, and Tesla hasn't decided to rest on its laurels. With a 374 mile range, it's also the first EV to make long-distance driving a reality for the masses.
Owning a Tesla also gets you exclusive access to the UK's supercharger network. The new Model 3 is able to take full advantage of the new V3 superchargers, which provide a maximum of 250kW of charging power, so you can add up to 174 miles of range in just 15 minutes.
The Model 3 also makes advanced driver safety features more accessible to the everyman. If you're looking for a car that takes the strain out of long-distance driving, the Model 3 can help. With 360 degree cameras, 12 ultrasonic sensors, and the ability to detect objects up to 250m away, Tesla's autopilot can steer, accelerate and brake automatically within its lane.
What's more, if legislation ever allows, full-self driving capability may be just a software update away.
6. Ford Mustang Mach-e
From £440.34 per month to lease
Doors:

5

Engine:

N/A

Fuel:

E

Body:

SUV/Crossover

Drive:

A

CO2:
The conventionally-fuelled Mustang Fastback is known for its raucous V8 engine, aggressive styling and exhilarating drive. So what does the Mach-E offer that competitors can't?
Its whisper-quiet electric engine is unlikely to appeal to fans of the traditional Ford Mustang (unless, of course, you don't mind the built-in fake V8 engine sounds), but if you're looking for an equally-iconic EV with a quick turn of pace and a range you can rely on, the Mach-E is the one to go for.
That's because it manages 0-60mph in 3.7 seconds and has a claimed maximum range of 379 miles.
If you decide to opt for the Extended Range variant you'll also get 150kW rapid charging capabilities (as opposed to 115kW on the Standard Range models) allowing the car to recover 73 miles of range in just 10 minutes!
Inside, the optional panoramic fixed glass sunroof floods the interior with natural light and adds to the feeling of spaciousness. A special coating allows the interior to stay cooler in the summer and warmer in the winter.
If you're a tech enthusiast you'll also be a big fan of Ford's new Sync 4A cloud connected in-car communication and entertainment system, which allows advanced route planning (with charging suggestions mapped en-route) and conversational voice recognition.
7. BMW IX
From £715.92 per month to lease
Doors:

5

Engine:

N/A

Fuel:

E

Body:

SUV/Crossover

Drive:

A

CO2:
The BMW iX is one of the latest electric SUVs on the market. The large kidney-grille on the front of the car is sure to divide opinion. But there's one thing that isn't controversial about this beaver-toothed behemoth, its class-leading electric range figure of up to 380 miles.
Unfortunately, you will have to spend upwards of £115,000 to get your hands on this top-spec model, the BMW iX xDrive50 M Sport.
With a maximum charging rate of 150kW, the iX is able to recharge at a rate of 74 miles every 10 minutes, or from 10-80% in just 31 minutes.
Optional extras make those long journeys more bearable, including rear seat heating and 3D loudspeakers integrated into the headrests, while the 'Sky Lounge' Panoramic glass sunroof can be electrochemically shaded to protect against sunlight and provide privacy when needed.
BMW has also upped its infotainment offering for a truly driver-centric experience. A wrap-around 12.3 inch information display merges seamlessly with a 14.9 inch control display to create a vast, sweeping centrepiece. It also runs the new iDrive Operating System 8, with features like enhanced voice control capable of distinguishing between driver and passenger. Driving has never been easier.
8. Tesla Model S
From £937.82 per month to lease
Doors:

5

Engine:

N/A

Fuel:

E

Body:

Hatchback

Drive:

A

CO2:
The Tesla Model S was the car that cemented Tesla's place in the electric car market, and it's recently had a major refresh. In its latest iteration, the dual-motor Tesla Model S has a top range of 405 miles.
The standard model also has a top speed of 155mph and accelerates from 0-60mph in 3.1 seconds. However, if you don't mind sacrificing a few miles of range, the all-new tri-motor Model S Plaid has a top speed of 200mph, a 0-60mph time of just under 2 seconds, and is still capable of travelling 396 miles on a single charge.
The new Model S continues to build upon its minimalist design philosophy, with sharp, colourful infotainment displays in the front and rear of the car instead of physical buttons. And with 10 Teraflops of processing power under the hood, the Model S offers a gaming experience that rivals home consoles - great for keeping kids entertained on longer journeys.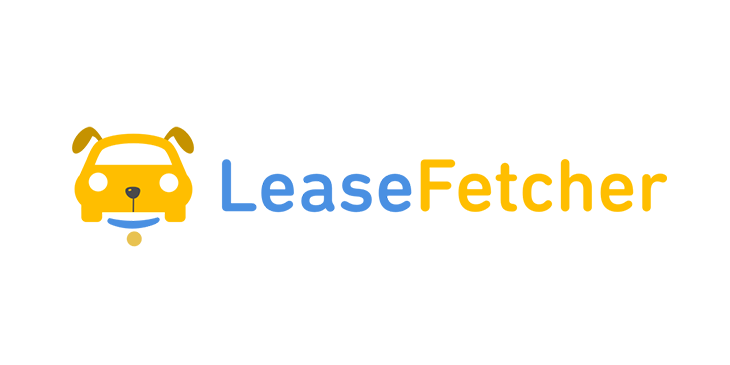 9. Mercedes EQE
The Mercedes EQE is effectively an electric-only variant of the German manufacturer's ever-popular E Class Saloon.
But the electric powertrain isn't the only thing that's different. The EQE is one of the first cars based on Mercedes' new 'one-bow' design, which does away with the traditional two- or three-box design in favour of a single, flowing line. This makes it extremely aerodynamic, and helps it to achieve a maximum range of 410 miles.
The interior also feels suitably futuristic, with a digital cockpit and intuitive MBUX 'hyperscreen' for all your infotainment needs.
A high performance HEPA air filter keeps the cabin smelling fresh, removing any fine particulate matter from the air. Multicontour seats with eight air chambers, four vibration elements, and ten massage programmes with varying levels of intensity ensure you feel rejuvenated after every ride. And with rear-axle steering up to 10 degrees, this colossal car will feel as nimble as a Fiat 500 Electric.
9. Mercedes EQS
From £1,211.20 per month to lease
Doors:

4

Engine:

N/A

Fuel:

E

Body:

Saloon

Drive:

A

CO2:
Like the EQE, the Mercedes EQS is an electric version of the superb luxury saloon, the Mercedes S Class. It's also the most advanced production cars in terms of aerodynamics, with a drag coefficient of just 0.20 (lower than the Tesla Model S/Plaid). Combined with a 120kWh battery, this adds up to a pretty impressive range of 453 miles.
Step inside and the EQS is predictably serene. It's limousine-like footprint allows for comfort without compromise, whether you're up-front or in the rear seats. AIRMATIC suspension makes light work of lumps and bumps in an exceptionally heavy vehicle, and road noise is all-but eliminated.
Whether you decide to take the wheel or be chauffeured around, multicontour seats offer an optimal seat position, with integrated massage programmes to relax and revitalise. There's also heated seating for those exceptionally cold days. Front and rear infotainment screens ensure you're always in control.
And when you do eventually need to stop and recharge, you can be sure that it won't be long before you can get on your way again, with up to 200kW DC charging available so you can recharge from 10-80% in just 31 minutes.
Conclusion
So - the Mercedes EQS is the new king? Not quite. While it may have the largest range, it also has one of the biggest and heaviest batteries.
Tesla remains a few steps ahead of the competition. Already, it's producing the electric car batteries of the future: cheaper Lithium Iron Phosphate (LFP) batteries, and more energy dense 'structural batteries'.
If you'd like to learn more, we've written an in-depth exploration of what electric car batteries are made of and how this can affect their properties.
Or, if you're satisfied with any EV that can do over 150 miles on a single charge (things have come a long way since the original Nissan Leaf). If you're looking for something cheaper and smaller, check out our lists of the best small electric cars and the cheapest electric cars for some more inspiration.