A Guide to Audi Electric Cars
"Listen!" - The name "Audi", like the sonorous engines of their signature sports cars, commands the attention of people around the world.
But with Audi's electric car, the 'E-Tron Range', you won't hear any rumbling V8s or crackling six-cylinders - just the gentle whir of electric motors. If that's what saving the planet sounds like, count us in!
If you're like most people and this whole electric car thing has snuck up on you like… well, an electric car - don't worry! In this post we'll explain everything you need to know about Audi EVs, from available models and their best features, to up and coming models and what the competition has to offer.
Why get an electric Audi?
Electric cars come with a whole range of benefits. For starters, they're a lot better for the environment. But they also have some of the quickest 0-62mph scores of any production cars on the market at the minute. Add to that the 0% BIK rate for company car tax on electric cars in 2020/2021 and you're onto a real winner!
Audi electric car range
Audi is just dipping their toes into the electric car market at the moment. With two models in their E-Tron range, they're getting a feel for the electric car market before plunging in with a wider electric car range.
Audi E-Tron
In 2018, Audi launched the midsize luxury crossover SUV, the E-Tron.
Audi's original electric SUV comes with a choice of either a 71kwh or 95kwh battery pack for long range travel. In layman's terms, that's roughly 190 miles or 250 miles on a single charge for each by WLTP standards.
The E-Tron uses a Type 2 Connector (the most popular) which will let you charge at both AC charging stations and DC charging stations with a CCS connector. You'll be able to charge at 11kW AC and up to 150kW DC with a fast charger; at 11KW, the E-Tron will be fully charged in 8.9 hours, while a 150kW DC fast-charging stations will get you to 80% in 30 minutes and 100% in 50 minutes!
Audi E-Tron Sportback
The New Audi E-Tron Sportback hit the market in 2020 and comes with sleeker styling and improved aerodynamics thanks to its sweeping roof.
This extra coupe-esque streamlining, combined with a few other tweaks under the hood, will allow you to squeeze an extra few miles out of the car's battery compared to the regular E-Tron.
There is a trade-off, however: you'll lose 45 litres of boot space and a bit of headroom in the back compared to the standard model.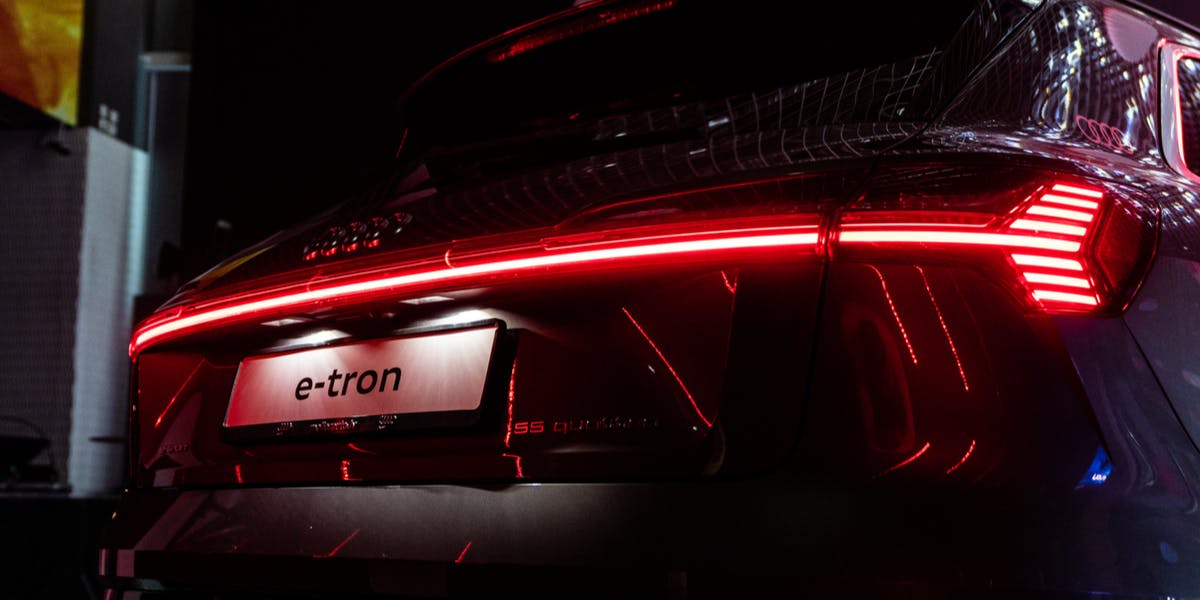 Audi electric car features
So, how does an Audi electric car differ from your average Audi? Well, for starters, there's no manual transmission option. This isn't just an Audi thing, it's typical of all electric cars. Because an electric motor is able to deliver maximum torque almost instantaneously, there's really no need for gear changing - and no, it won't feel like just another clunky automatic either. One of the great perks of eliminating the 'torque curve' is that electric cars are seriously quick - overtaking in an SUV has never been easier!
Audi's quattro all-wheel-drive comes as standard on Audi's current line-up of electric SUVs which, when combined with the swift delivery of top torque, makes for some impressive off-road capabilities.
A car would hardly be deserving of a name like 'E-Tron' if it didn't have a tech-laden interior. All current E-Trons pack Audi's class-leading MMI touchscreen infotainment system with the Audi Virtual Cockpit for added ease of use. One of the great perks of this is you'll be able to plan your route according to your charging needs using the on-board navigation system.
For a fully-futuristic experience, you'll want to spec the Audi Matrix LED headlights, which dynamically adjust to your driving and the other vehicles on the road. They'll even project a cool animation onto your garage door every time you start and turn off your car!
Where can I charge an electric Audi?
All current electric Audi cars use type 2 chargers (the most common), and allow you to charge via AC or DC power supplies. You'll be able to charge at home overnight or at one of the ever-growing network of dedicated fast-chargers around the country.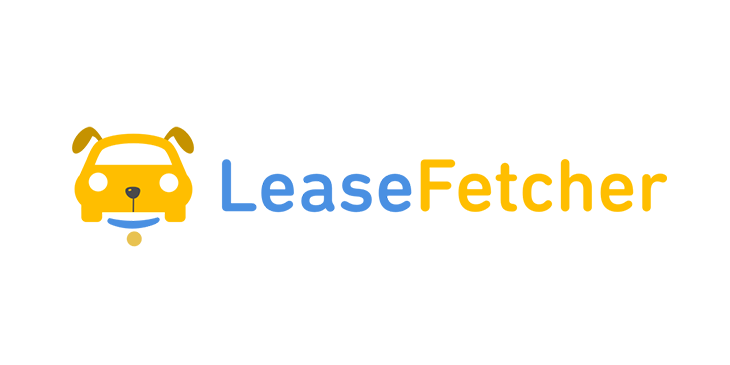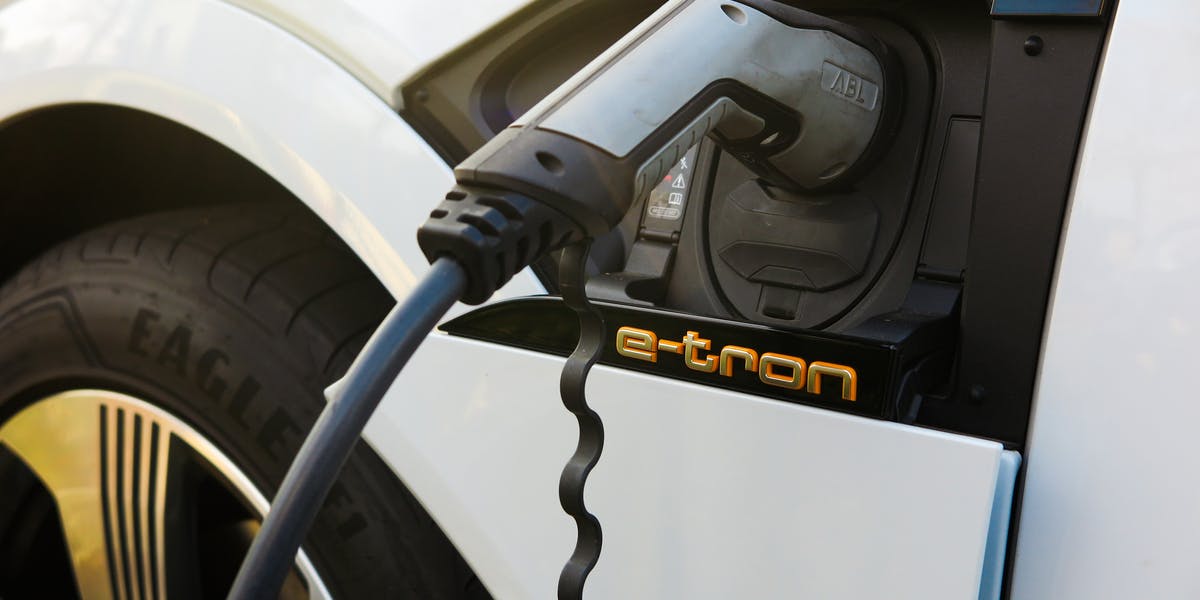 Audi electric car roadmap
Car manufacturers of all shapes and sizes are now embracing electrification, though few have been as committed as Audi, who plan to have 20 all-electric vehicles and a further 10 plug-in hybrid cars in their lineup by 2025.
Current cars are based on the MLB Evo platform - the same as you'll find on the current Audi Q7 and Q8, as well as the Lamborghini Urus. It's a pretty versatile platform that has allowed Audi to mass-produce a range of cars with everything from petrol or diesel to hybrid or electric drivetrain with a much faster turnaround.
Work is currently underway on a brand new electric platform PPE (or Premium Platform Electric) which will feature many of the VW group's larger cars alongside the smaller MEB platform (Modular Electric Propulsion). Upcoming cars include:
Audi E-Tron GT Concept
The E-Tron GT is the next electric Audi rumoured for release. It will come with a flat-floor architecture for reduced drag and a lower centre of gravity. It's a sleek sports car with 590 hp that'll shoot from 0-62mph (99.78 km/h) in 3.5 seconds. Like the E-Tron SUVs, it will come with quattro all-wheel drive and torque vectoring.
Audi Q4 E-Tron
The Q4 E-Tron will be the first compact electric SUV from Audi. It'll be powered by two electric motors which are able to mobilize 225 kW of power through quattro all-wheel drive. Unlike SUVs of old, it will accelerate from 0-62mph in just 6.3 seconds. An 82Kwh battery occupies most of the car's underbody, providing a low centre of gravity and up to 280 miles of range under WLTP.
Audi Hybrid Cars
Electric cars aren't for everybody. While there are now more charging point locations than petrol stations, we still have a long way to go until a practical solution presents itself for overnight charging en-masse, or before we can have a 'full tank' in a matter of minutes, like we're used to with conventional ICE cars.
Enter: the Audi Hybrid Car.
Hybrid Cars, sometimes referred to as Plug-in Hybrid Electric (PHEV) or Mild Hybrid Electric Vehicles (MHEV) combine the best of both worlds. Don't have time to charge? The battery will charge as you drive using power generated from regenerative braking. It's a great way to increase your MPG and reduce your CO2 if you do a lot of stop-start driving around town!
Why not check out our best hybrid cars for a bit of inspiration!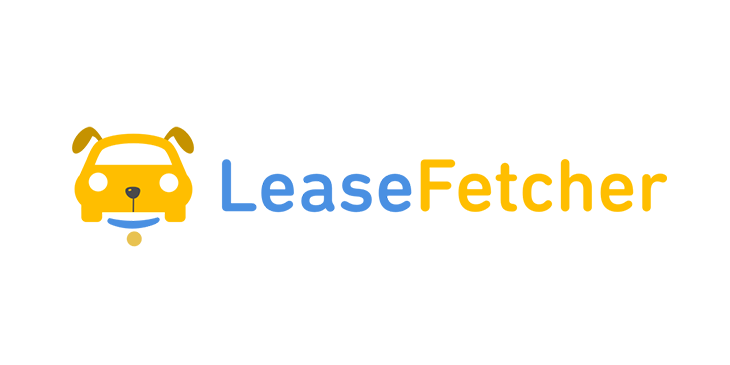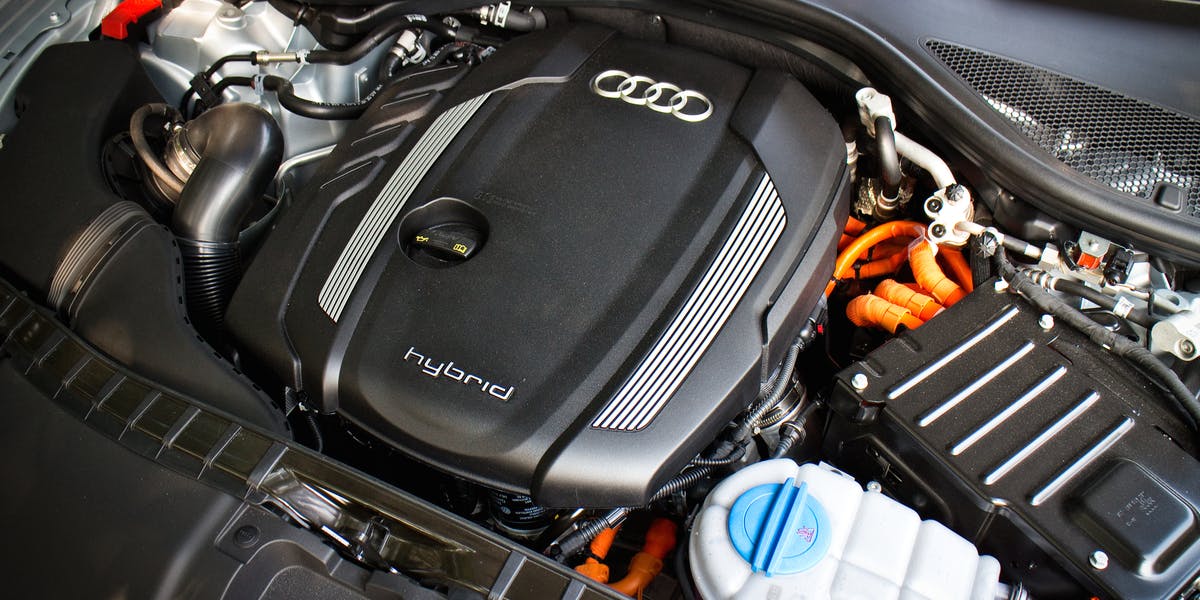 Alternatives to Audi electric cars
Dead set on an electric car but not so fussed about the four-ringed badge? There are plenty of manufacturers jumping on board the electric car bandwagon now. The Mercedes EQC, BMW I3, and Porsche Taycan are all in the same league as the Audi E-Tron.
If you're looking for something a little more cheap and cheerful, take a look at the electric Volkswagen Golf, Hyundai Ioniq Electric and Nissan Leaf.
For an electric car with a great track record (and a sense of humour), why not have a gander at the brand that everybody is talking about, the king of electric cars: Tesla.
Struggling to decide? Check out our best electric cars list, where we take a look at everything from the ultra-practical Jaguar i-Pace and Tesla Model X to the nippy Nissan Leaf. You can also browse our electric car lease deals where we've rounded up all the cars you can lease via LeaseFetcher.