Iconic F1 Liveries Reimagined on Modern Road Cars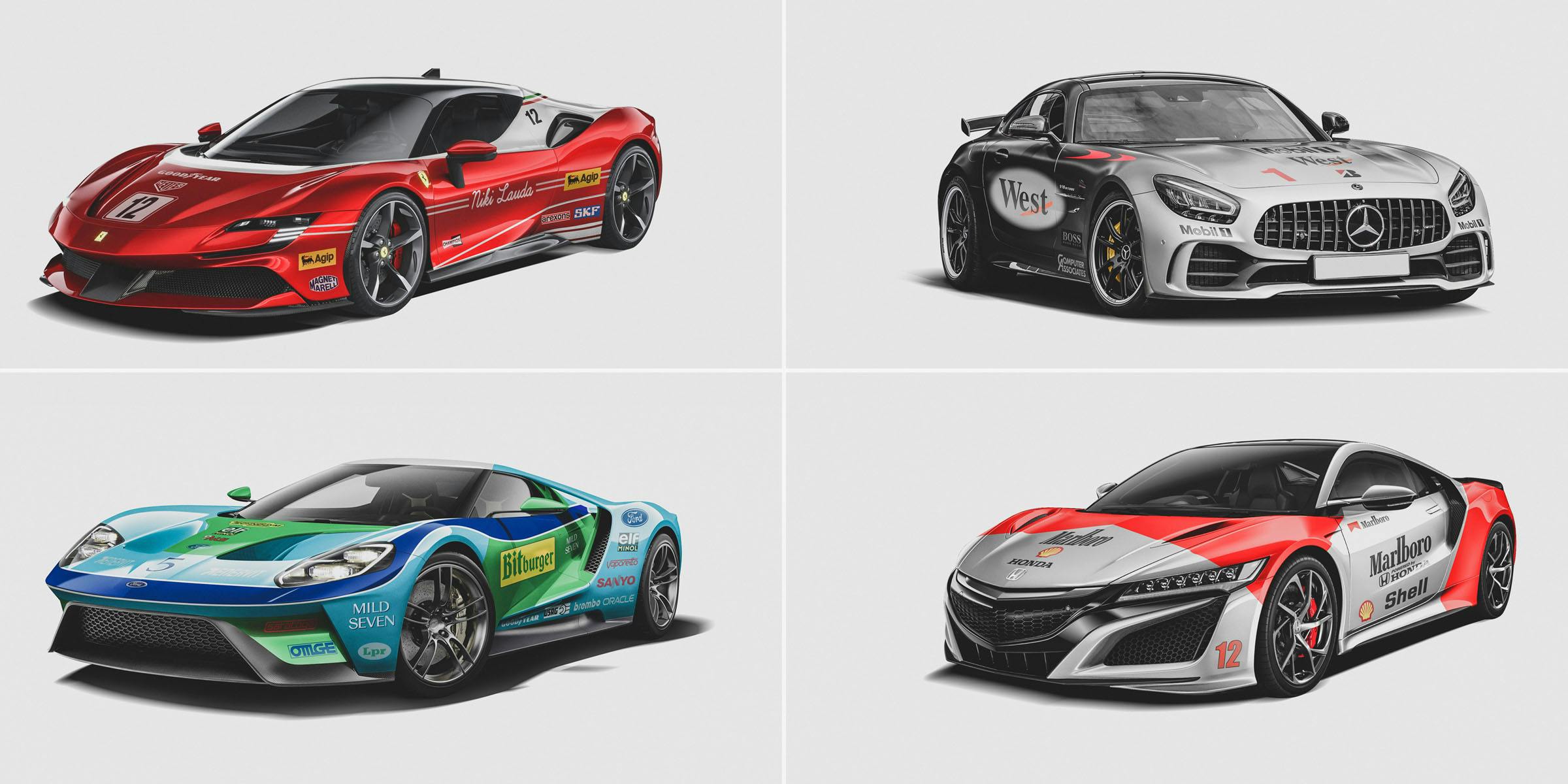 As the F1 calendar reaches its penultimate race at Bahrain's high-speed 'Outer Track' circuit, it is easy to forget how close we were to missing out on F1 altogether this year.
At business lease and personal lease comparison site Lease Fetcher, we're big F1 fans and we've always wondered - what would these F1 cars look like off-track and on the open road?
We commissioned renders to help us envisage how five classic F1 liveries would look on some of our favourite road-legal vehicles.
Who knows - maybe models like these will hit the highway in the near future!
Niki Lauda's Ferrari 312T Livery (1975) on Ferrari SF90 Stradale (2020)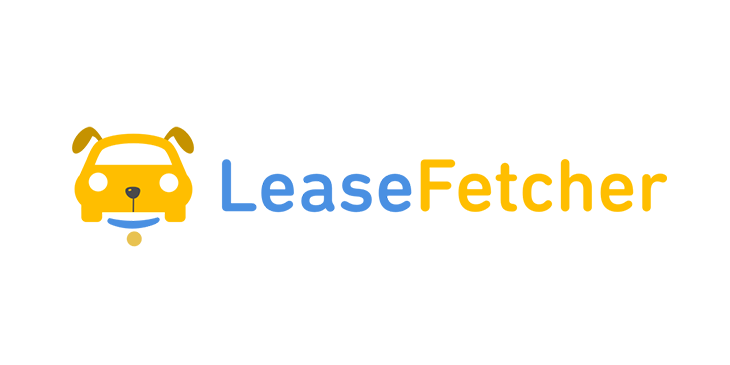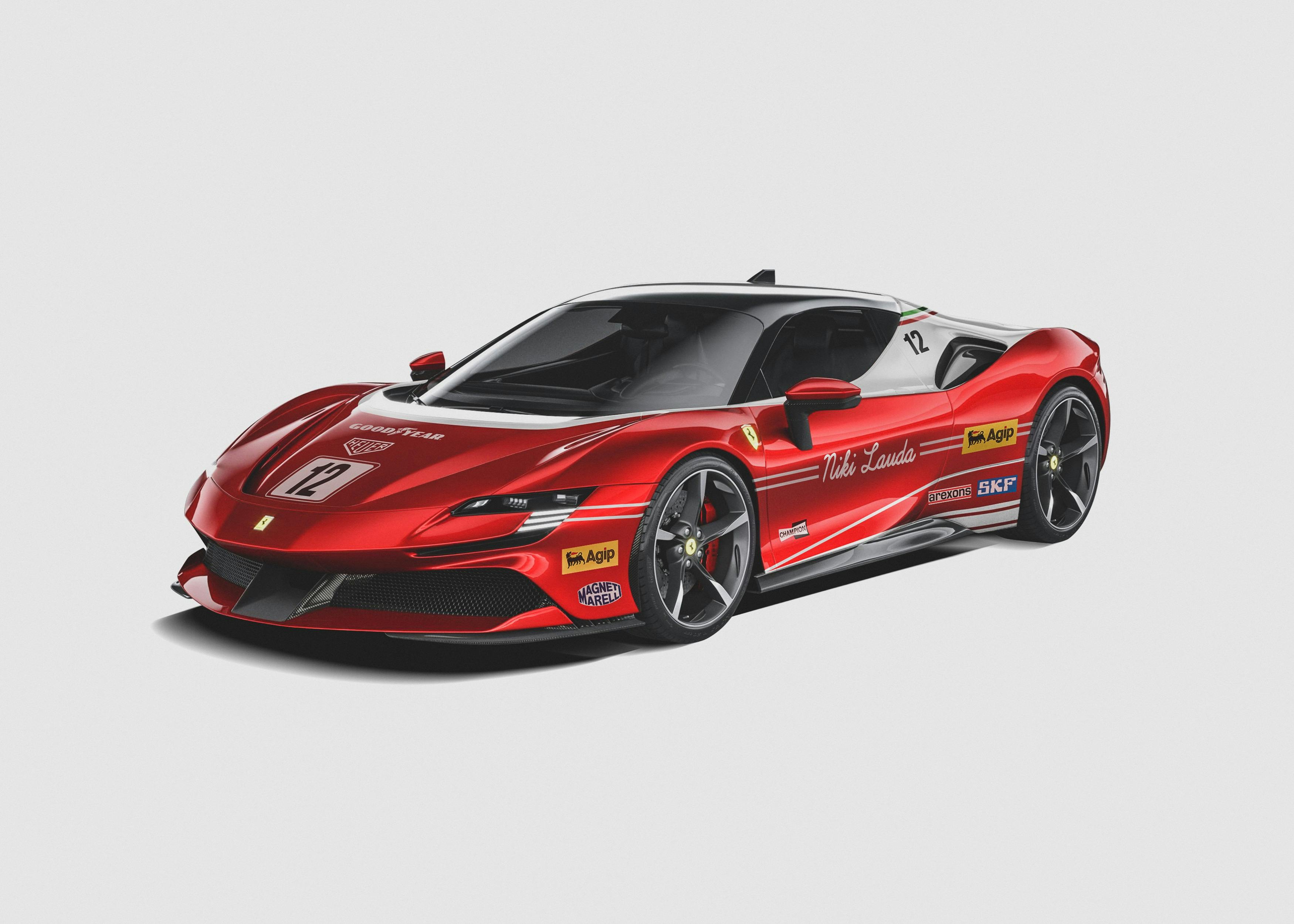 Niki Lauda captured his first ever F1 World Championship in 1975 with the Ferrari 312T. The race also secured Ferrari their first Constructors' Championship since 1964! Lauda dominated much of the 1975 season, qualifying on pole position 9 out of 14 weekends, and winning 5 of these races.
Ferrari struck gold with the 312T—which replaced the underperforming 312B—and went on to win another three Constructors' Championships following the historic 1975 season.
45 years later, we'd like to think the Ferrari SF90 Stradale would carry the memory of the fantastic 312T.
Ayrton Senna's McLaren Honda MP4/4 Livery (1988) on Honda NSX (2020)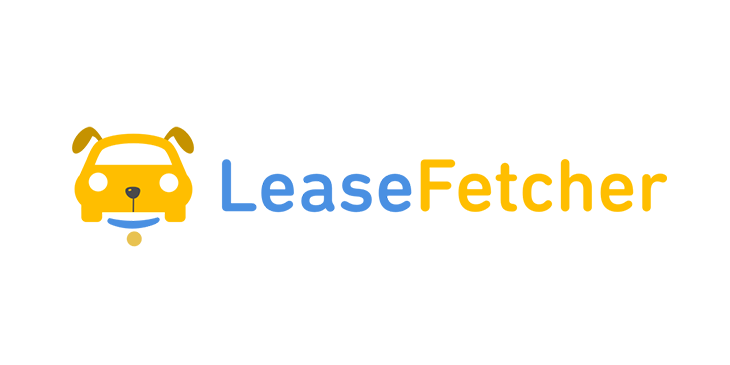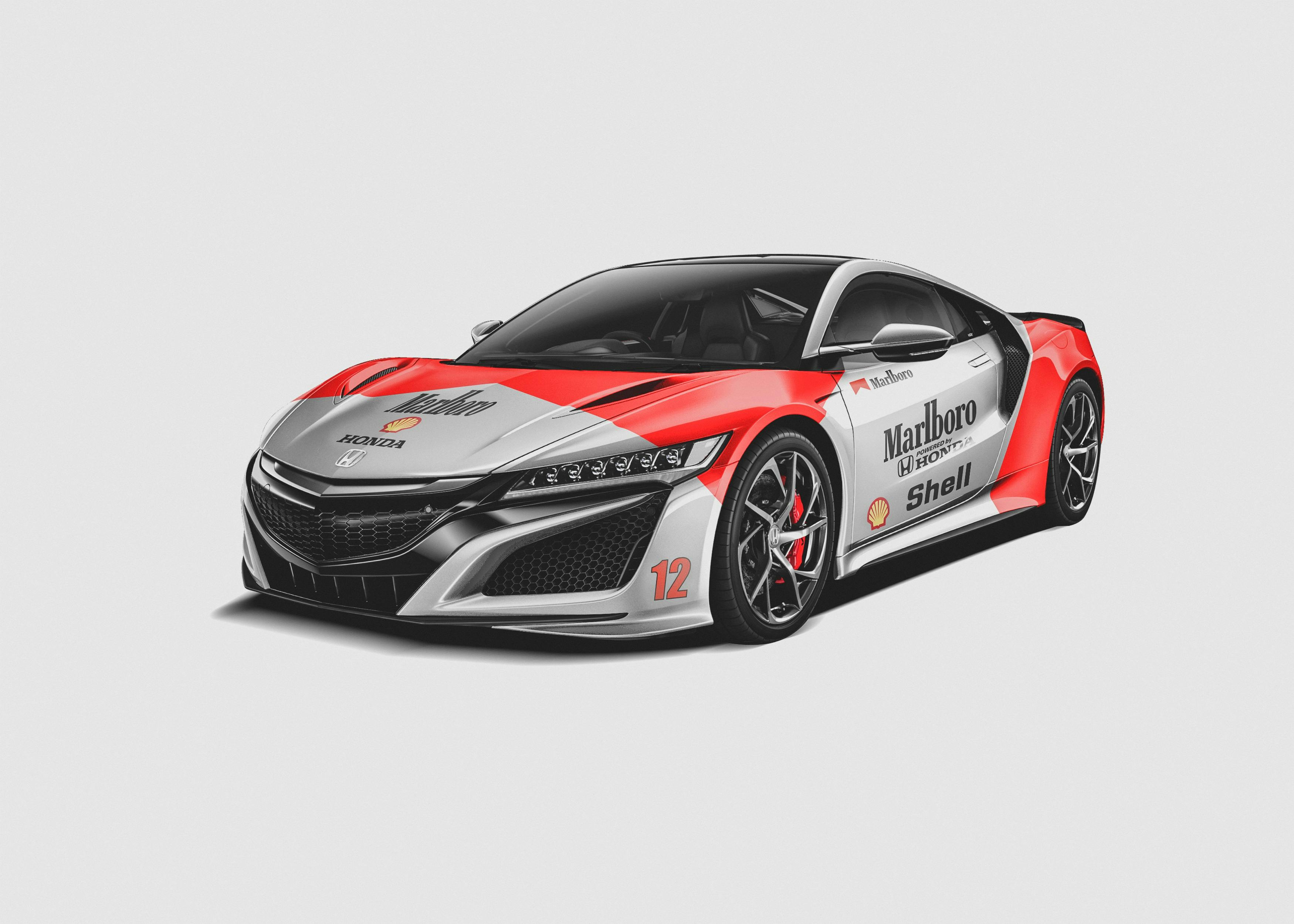 There's no question that Ayrton Senna is one of the most exciting racing drivers to ever grace the sport of F1. In 1988, he captured his first ever F1 world championship in McLaren Honda's MP4/4, inspiring our take on the Honda NSX.
The team's uncompromised combination of drivers, car and engineers secured the Woking-based outfit 15 out of 16 wins during the 1988 season, scoring three-times more points than their closest rivals Ferrari.
During this season, Senna recorded a record-breaking 13 pole positions and 8 wins, which beat the old wins record of seven jointly held by Jim Clark (1963) and then teammate Alain Prost (1984). His 13 pole positions also beat the record of nine held by Nelson Piquet (1984).
The following year, the brewing rivalry between Senna and Prost intensified and resulted in numerous battles on and off the track, which are still discussed to this day.
Michael Schumacher's Benetton B194 Livery (1994) on Ford GT (2020)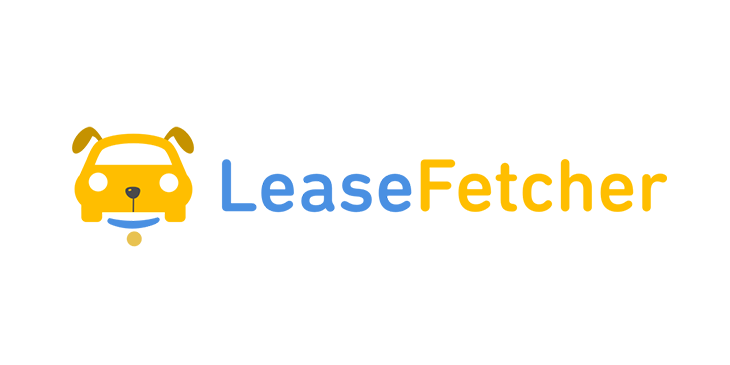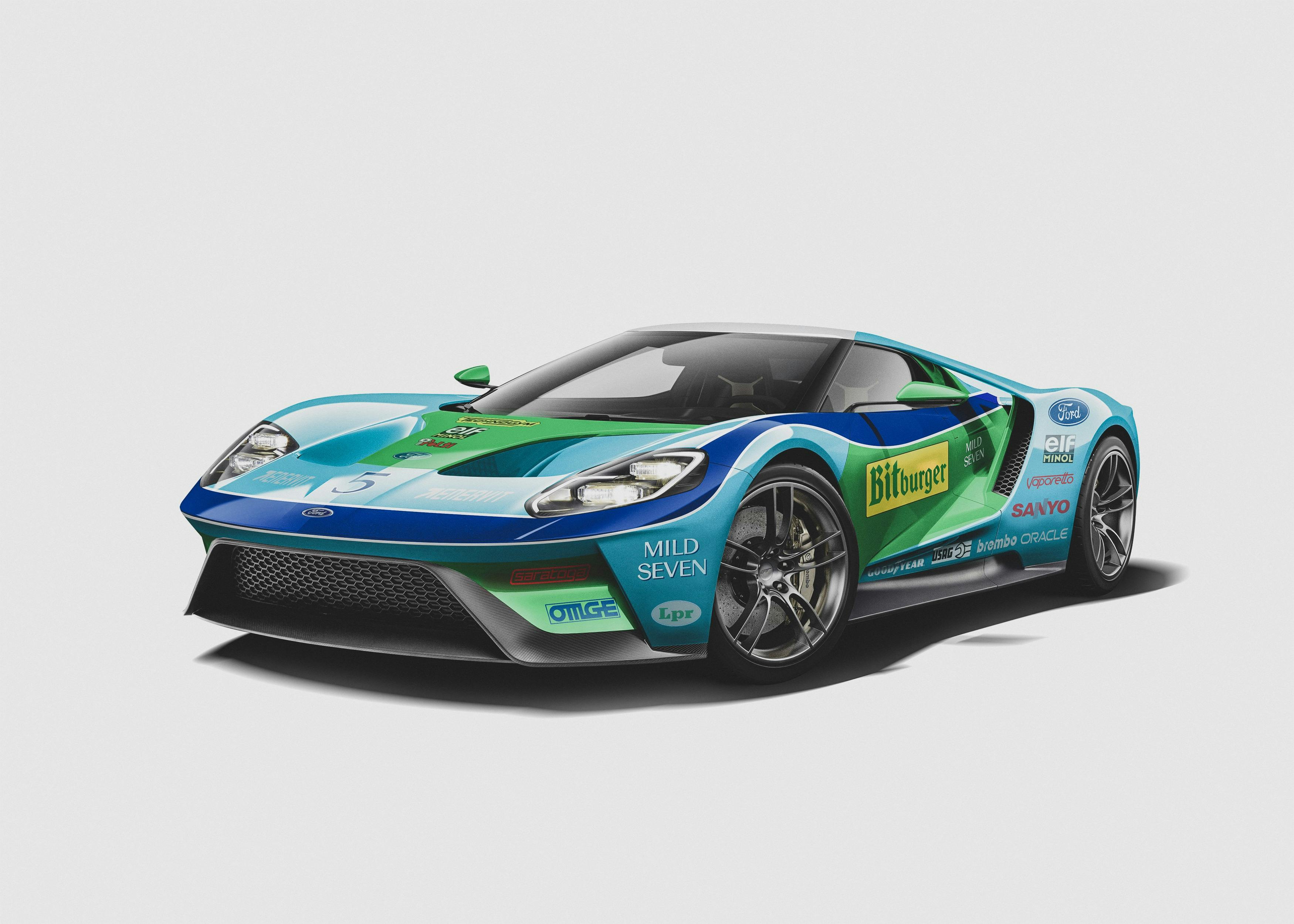 A household name that needs no introduction: Michael Schumacher is one of the most recognised drivers in the sport's history. Although his success has long been associated with the 'prancing horses' of Ferrari, his first F1 world championship was won in collaboration with a different manufacturer known for their 'galloping horse'.
In 1994, Michael Schumacher won his first ever F1 world championship in Benetton's Ford-powered B194, beating Britain's Damon Hill's Williams-Renault to the accolade by a single championship point. The season was littered with 'championship-deciding collisions' and was captured by Schumacher following an infamous crash between Schumacher and Hill during the final race of the season in Adelaide.
Schmacher claims that the collision was simply a 'racing incident' and avoided disqualification from the championship for his actions. Although, I will leave this footage of the incident here and let you come to your on conclusions on that!
Conspiracy theories aside, we think this livery looks pretty damn good on the modern day Ford GT.
Mika Häkkinen's Mclaren Mercedes MP4/14 Livery (1999) on Mercedes-AMG GT Coupe (2020)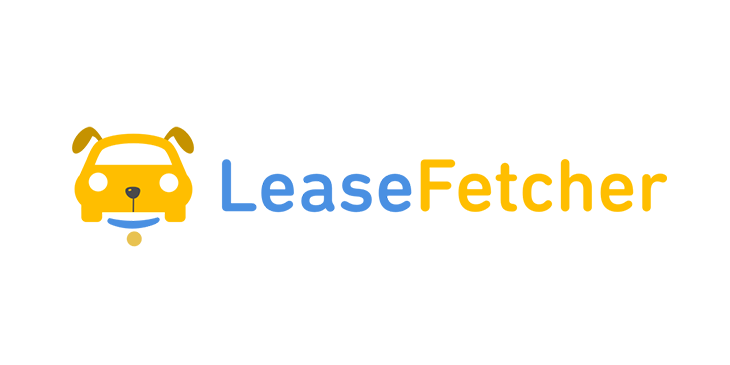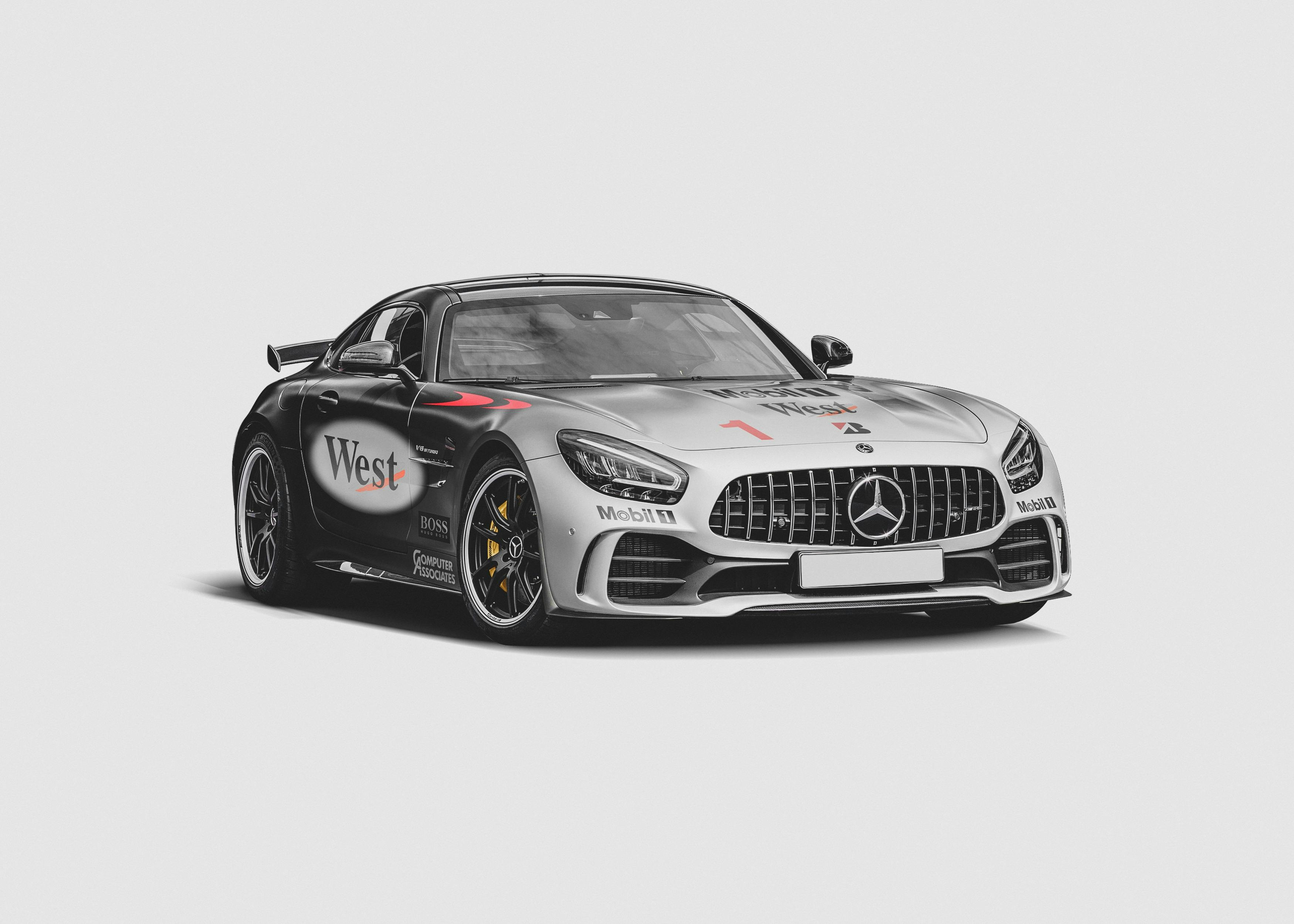 Mika Häkkinen, also known as "The Flying Finn" has long been hailed as one of Michael Schumacher's greatest rivals and is considered "The best opponent I've had in terms of quality" by the seven-time world champion himself. However, one of his closest ever championship battles was contested with Eddie Irvine in 1999.
Although Häkkinen qualified on pole 11 out of 16 weekends in the 1999 season, he was unable to hold onto top spot on 6 of these occasions, regularly losing out as a result of reliability issues associated with the MP4/14. In the end, Häkkinen managed to win his second F1 world championship on the final day of the season, beating Eddie Irvine by a close margin of 2 points.

Although the MP4/14 had its challenges, we think it is one the best-looking cars on the grid, and the livery looks great on the Mercedes-AMG GT Coupe.
Fernando Alonso's Renault R25 Livery (2005) on Renault Megane Hatch R.S. Trophy-R (2020)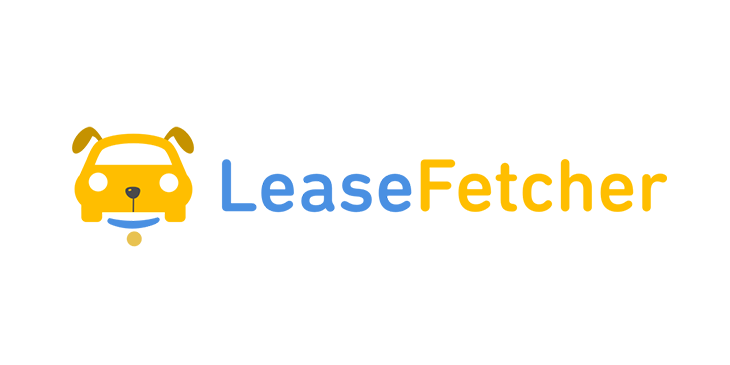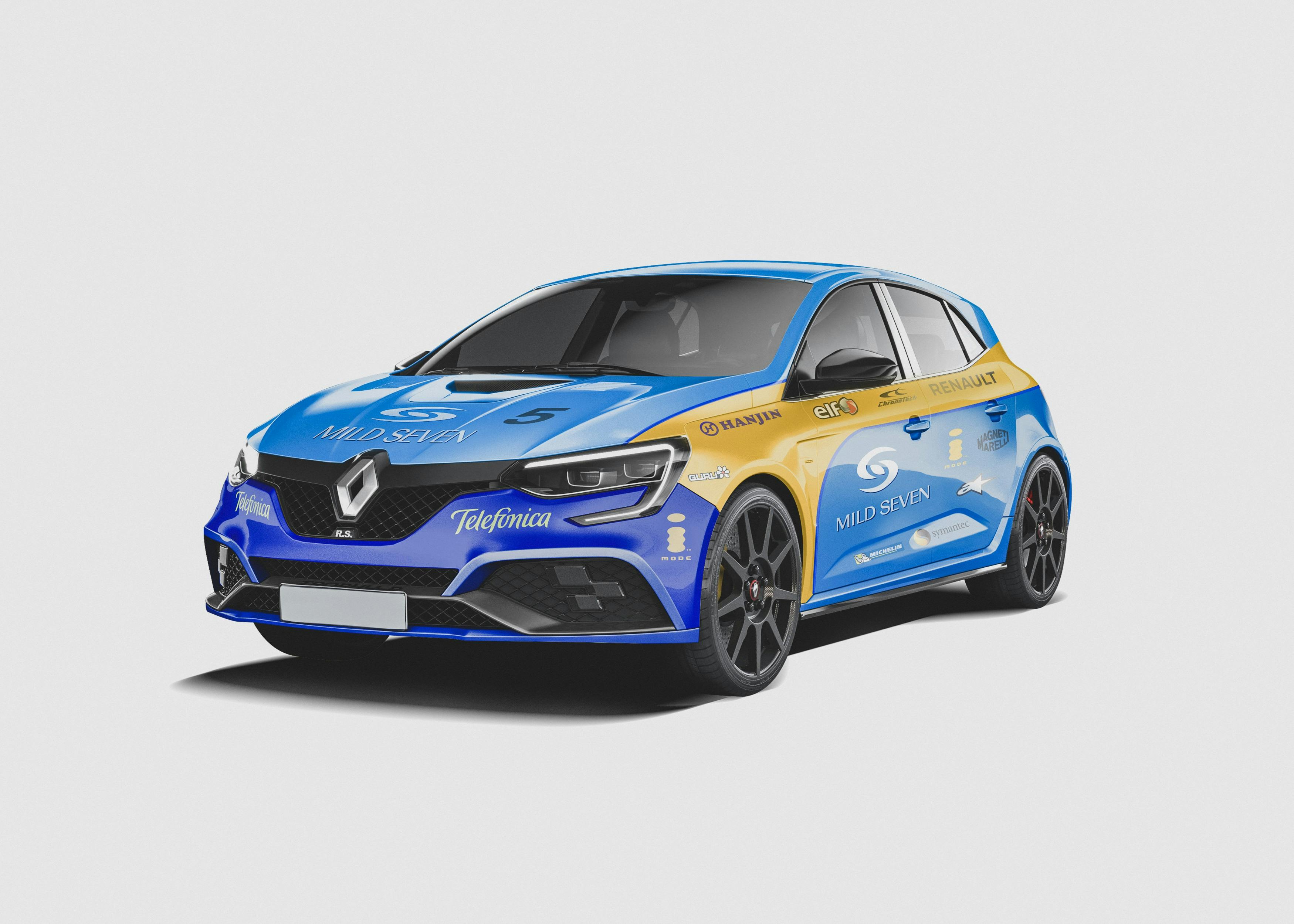 Following the announcement that Fernando Alonso is set to make his comeback into Formula 1 for Renault in the 2021 season, we thought it would be a perfect time to reminisce about his first F1 drivers World Championship win back in 2005 with this souped-up Renault Megane Hatchback.
Remembered more for it's eye-catching livery rather than its outright pace, the Renault R25 was also able to secure an F1 Constructors' World Championship for the French manufacturer.
Although Alonso did not have the fastest car on the grid, he was still able to compete with the likes of Kimi Räikkönen, Michael Schumacher and Juan Pablo Montoya to secure his first F1 drivers world championship win.
Conclusion
These F1 renders might only be a vision for now but we can only dream that one day, they will become a reality. For instance, McLaren have recently released their McLaren Senna in classic livery colours as a nod to the legend himself.
Could we see the same from other manufacturers? Only time will tell.