When Beauty Meets Beast: Luxury Cars Reimagined as Pick-Up Trucks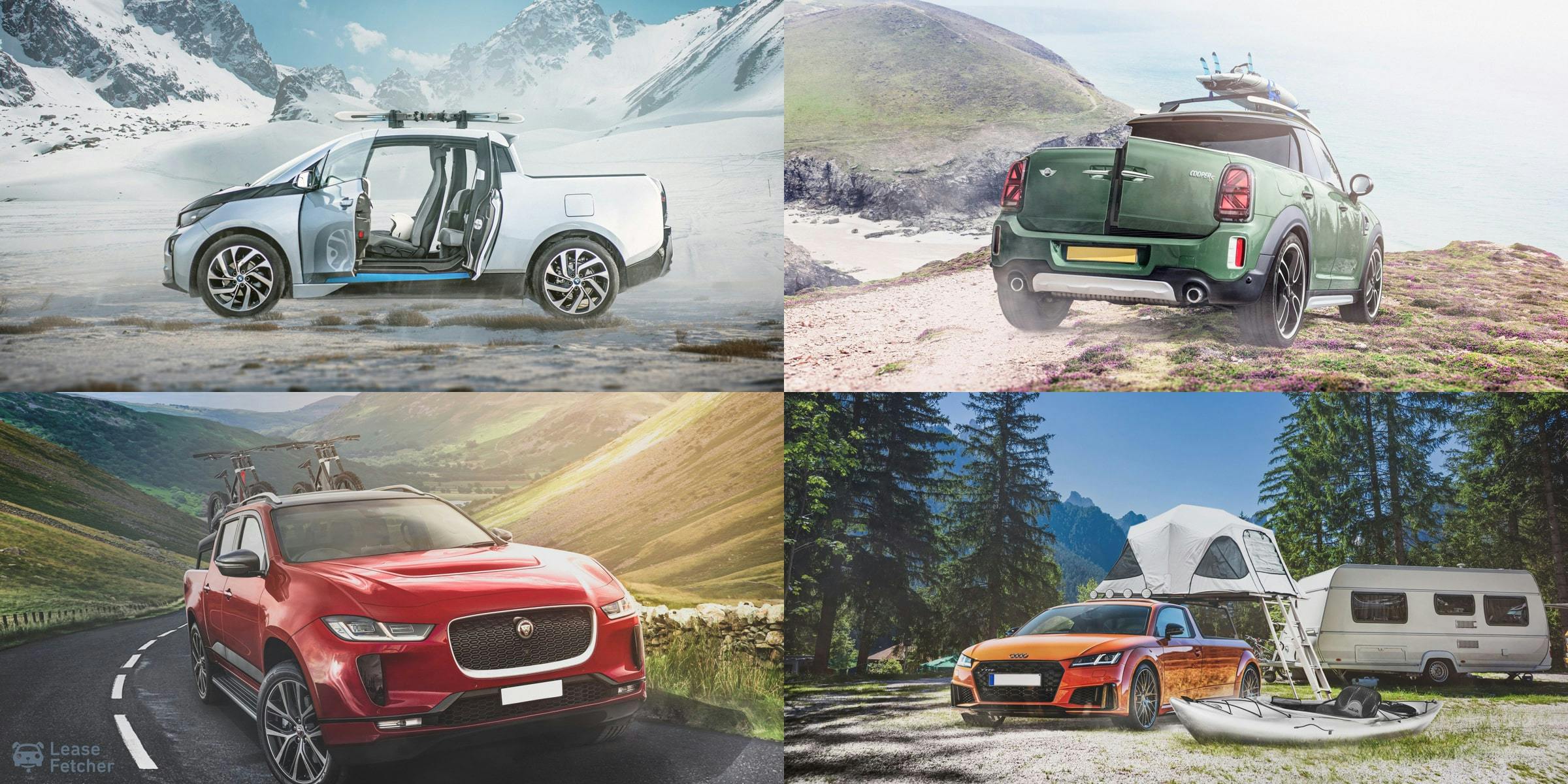 If we're even allowed to take a silver lining from the bizarre turn of events that have permeated our everyday lives recently, our rekindled love for the great outdoors has to be up there.
Wild camping initiations, impulse road trips, home-made hot tubs. You name it, we've done it.
At Lease Fetcher, we thought we'd show our appreciation for the great outdoors by paying homage to the real OG of the off-road; the Pick-Up Truck.
We've selected a range of five different luxury car models that would add an unorthodox sprinkle of spice to the pick-up truck mix.
With the exception of Tesla, all of the luxury manufacturers that have made the cut are yet to dip their toes into the pick-up truck class, so we thought it'd be fun to show them what they're missing out on!
Captured in their 'natural habitat', these audacious pick-up truck renders allow us to envisage some of the world's most iconic cars as 4x4 specialists.
You can thank us later.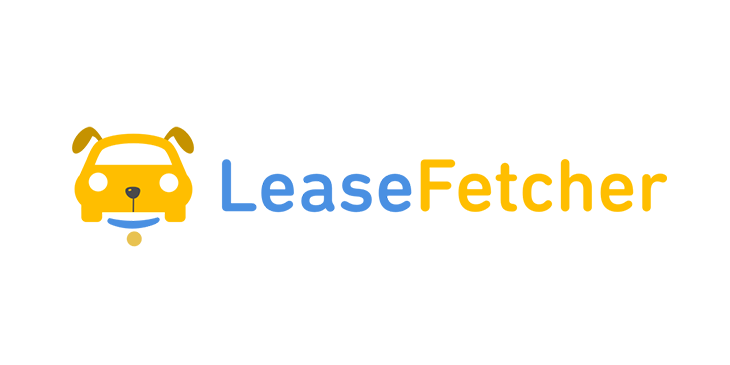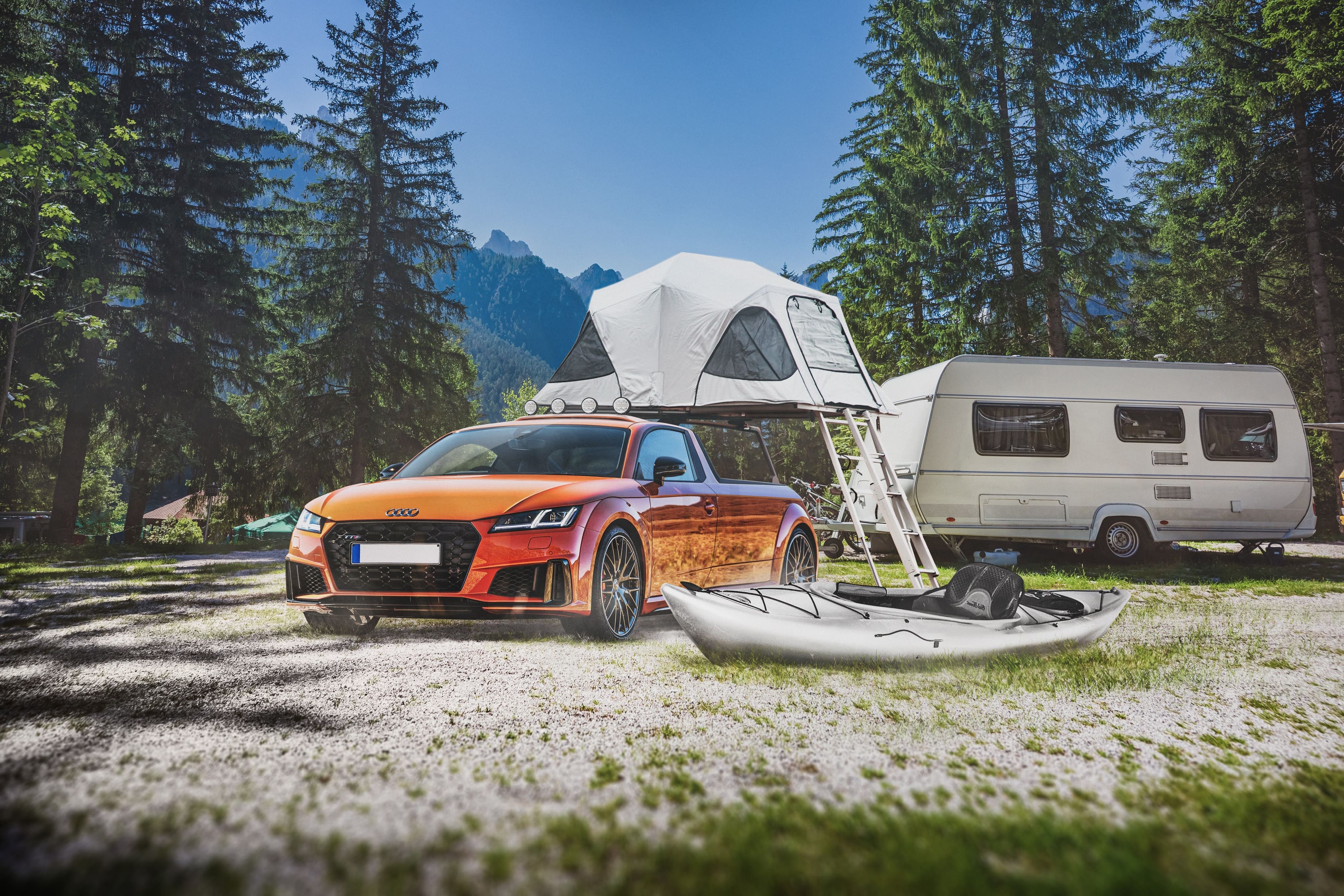 Nicknamed 'The Icon' by its German creators, it's pretty hard to think of a more iconic sports car that has graced our roads. Ever.
Renowned for its sophisticated attention to detail and superior technology, the Audi TT Coupe has been a stalwart in the sports car class since its introduction in 1998.
The dainty little pocket-rocket never fails to turn heads as it whizzes by on its way from 0-62mph in under 5.2 seconds if you opt for the quattro all-wheel drive powertrain.
It strikes the idyllic balance of being captivatingly beautiful and brilliant to drive which makes it a no-brainer if you've got the cash to splash. The S-Line trim offers a sportier aesthetic (if that's even possible) and larger 19" wheels if you feel like making a statement.
The Audi TT pick-up spent lockdown on the hunt for the perfect camping spot in the German Alps. There's something about that pulse orange tint that would instantly make this pick-up a world-beater if it existed.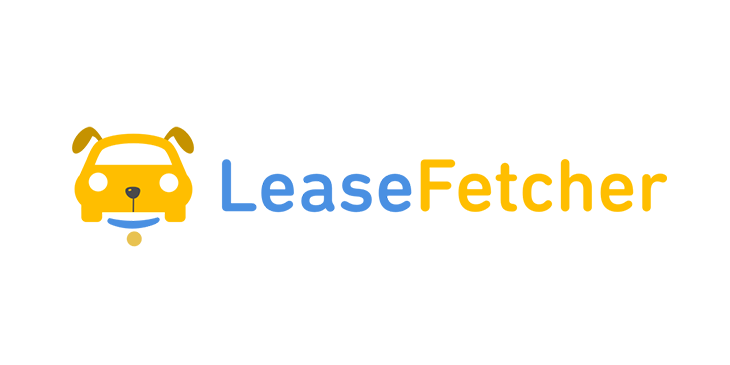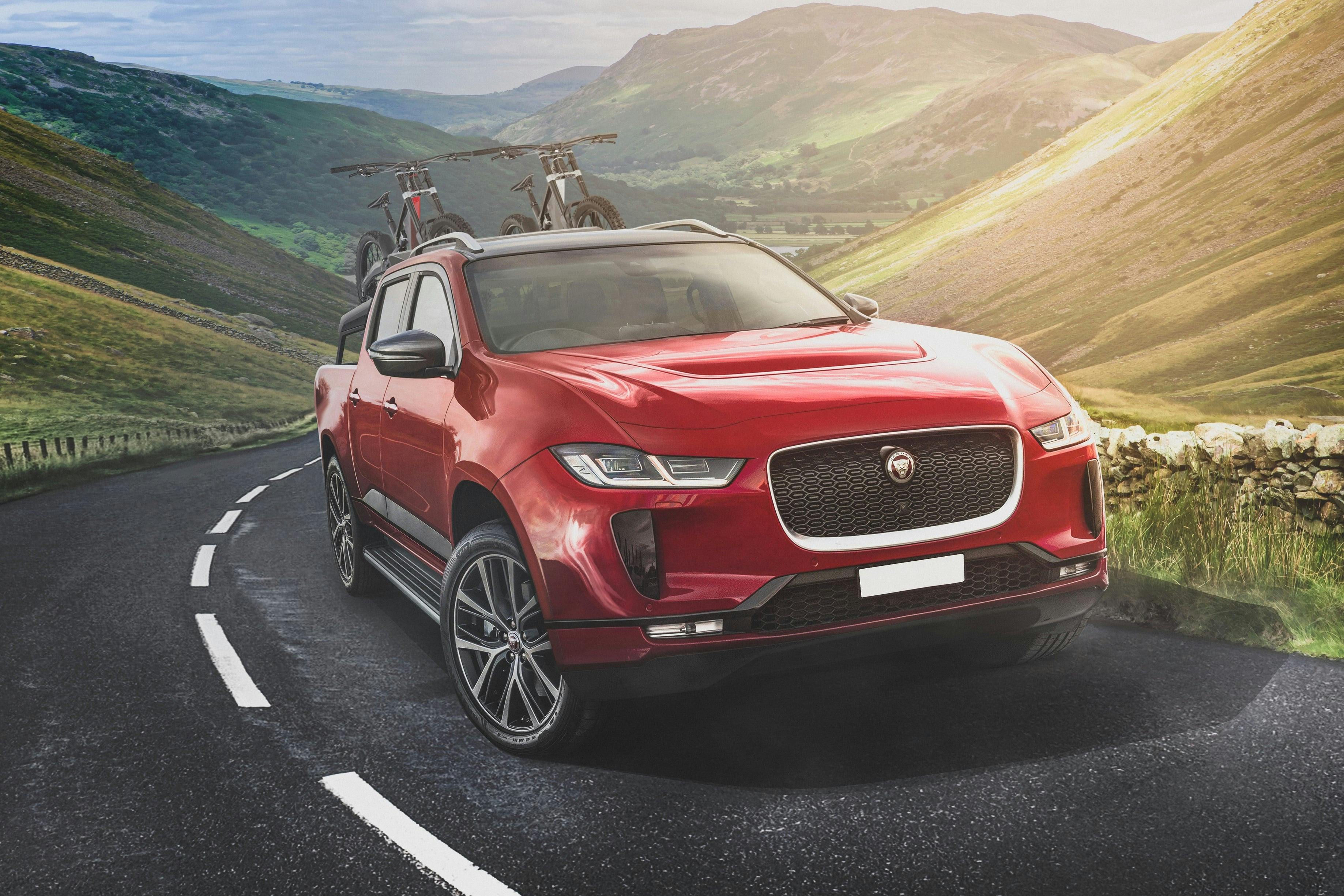 At the 2019 World Car Awards, the Jaguar I-Pace became the first car in the competitions' history to pick up three awards - World Car of the Year, World Car Design of the Year and World Green Car.
The scintillating all-electric SUV is the British manufacturer's first leap into the EV market, and judging by the popularity of the car; the meticulous engineers at Jaguar have absolutely nailed it.
Glowing in a sumptuous Caldera Red, the I-Pace pick-up - which rolls off the tongue mighty fine - looks like a veteran in its class. Its aerodynamic design and bold exterior features have it geared up for the off-road, while its sophisticated style and impeccable performance will ensure it stands out in suburbia too.
Here, we managed to capture a wild Jaguar I-Pace on a weekend break to the Lake District. Who says pick-ups can't be pretty and practical?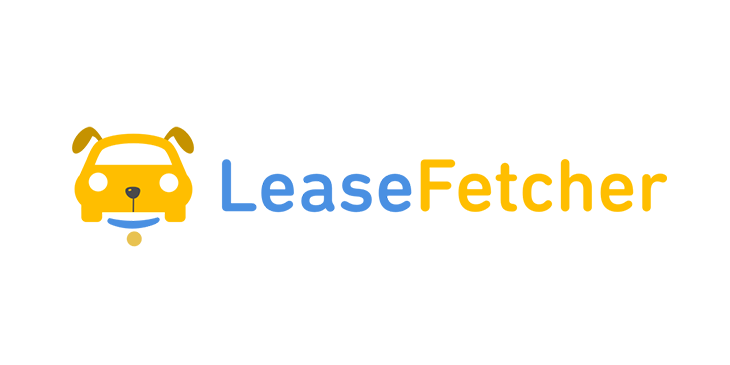 With all the hype and growing interest surrounding Tesla, it would be a sin to leave their most successful creation out of our esteemed list.
The plush four-door all-electric saloon epitomises a relaxed driving experience thanks to its smooth handling, zippy acceleration, and self-driving autopilot features.
Once you hop aboard, it's time to let your inner sci-fi nerd shine through. The futuristic aura of the cabin is dominated by a 15-inch central touchscreen and an expansive all-glass roof that deems it conservatory-status.
Looks-wise, the Tesla Model 3 is a thing of beauty. Its sleek coupe-esque roofline complements the minimalist front-end that dons little else apart from the iconic Tesla emblem.
Unmissable in Deep Blue Metallic and 19" sport wheels, our Tesla Model 3 pick-up render was spotted filling up at a Tesla Supercharging Station after a thirsty trip through the Californian desert.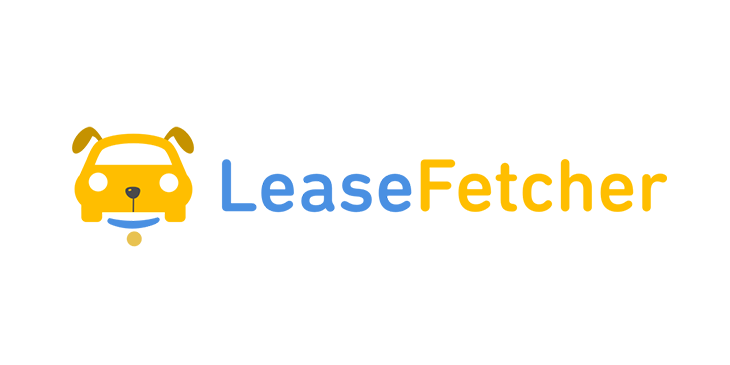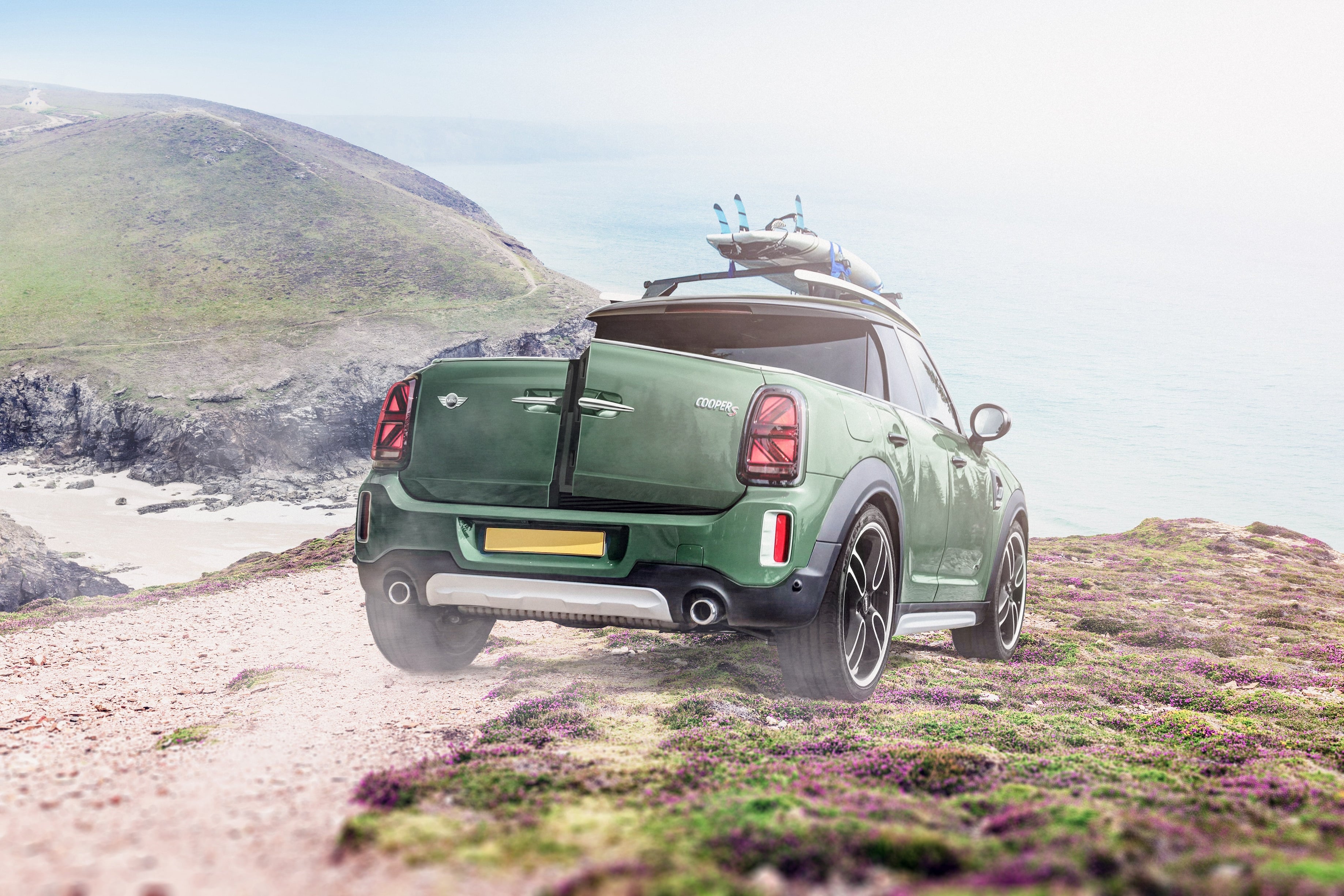 It's slightly ironic that the 'Mini' Countryman is a spacious five-seater SUV with 450 litres boot space, but hey ho, who are we to criticise Mini for diversifying their brand!
Born to German parents (BMW) and brought up in the UK, Mini aren't shy of flaunting their British patriotism. Whether it's the Union Jack plastered onto the roof or embedded into the taillights, there's no hiding their British heritage.
The Mini Countryman's 4-cylinder TwinPower Turbo engines offer a powerful yet smooth escape for thrill-seekers. The Countryman doesn't sway too far away from the iconic boxy-shape and you'll be glad to hear that racing stripes are still an additional option.
The premium brown leather upholstery and meticulous craftsmanship aboard the Countryman ensure that this adventurous SUV has no problem mixing it with the big boys in the SUV class.
We believe the Mini Countryman pick-up would be an absolute hit with the British public, especially those who are lucky enough to hug the coast.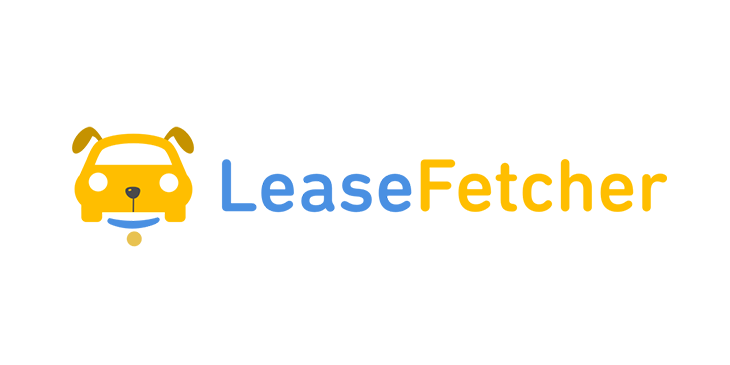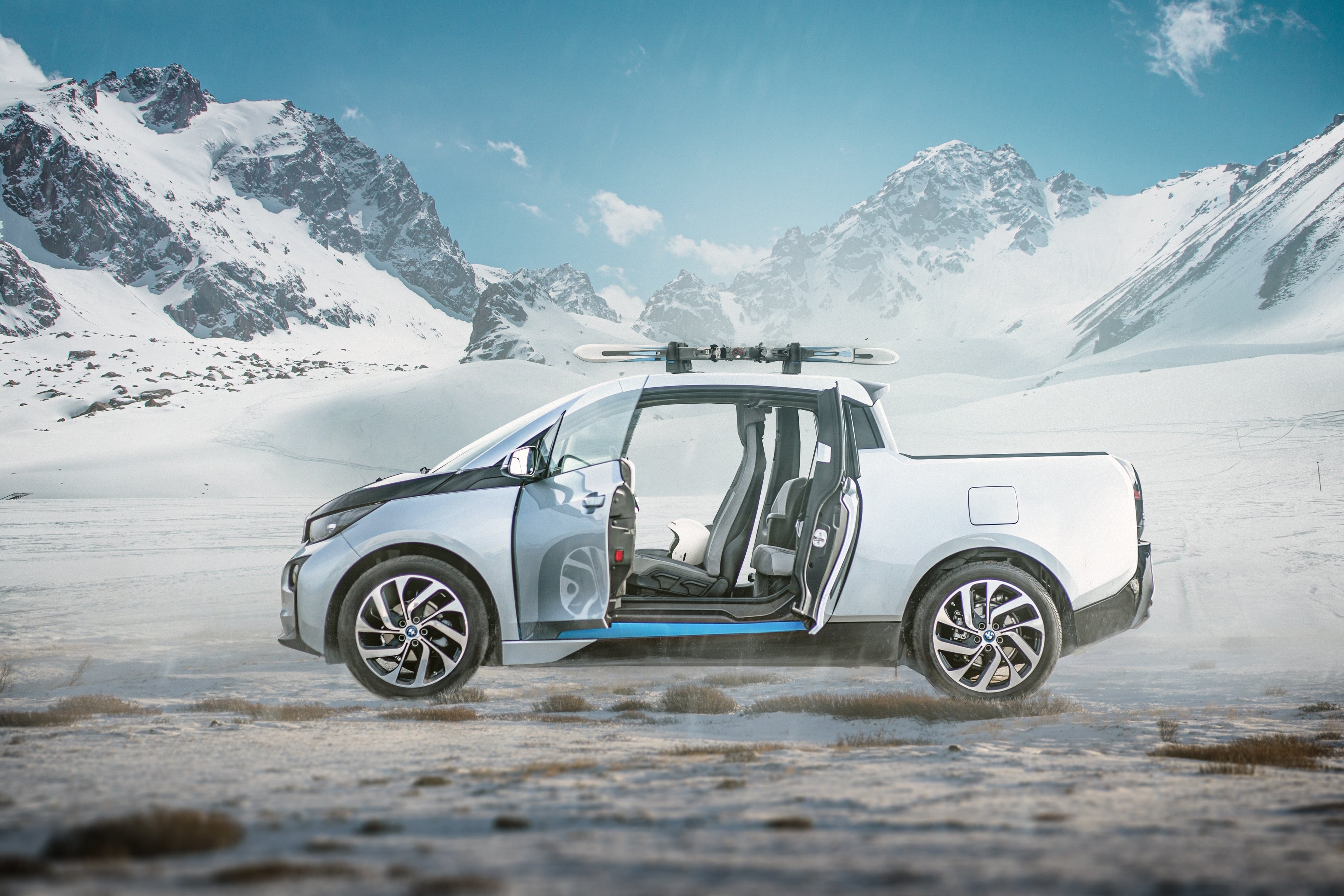 The BMW i3 hatchback is the smallest, and perhaps, least stylish luxury model to make our list, but there's no denying it's one of the best electric cars you can buy.
The premium, all-electric, five-seater is wise beyond its years' thanks to its sustainable engineering that sees 27 used plastic bottles go into every car to form parts of the seats and doors.
With a range of up to 188 miles, and a near-silent 170hp engine, which goes from 0-62mph in 7.2 seconds, the i3 is extremely capable and relaxing on longer journeys.
The iconic BMW 'snout' grille dominates the front-end of the compact i3 which also boasts a pair of suicides doors that might take a little getting used to. Nevertheless, BMW's innovative design and sustainable approach means the i3 is here to stay for years to come.
There's no place like home for the i3 pick-up as we spot it at the foothill of the snow-filled German Alps. Its off-road capabilities are exemplified here while it looks for the perfect spot to shred down the mountain.
Conclusion
These luxury pick-up renders' might only be a pipe dream, but there's certainly no harm in fantasizing!
We all know that the demand for pick-up trucks in Europe is nowhere near as passionate as it is in the US.
However, we firmly believe that if these luxury manufacturers jumped on the bandwagon, there would be a resurgence of sales across the continent.
Whether you're looking for a versatile motorhome alternative or a high-performance 4x4, pick-up trucks are adventurous off-roaders with a love for exploration.
Could that be you?
When Beauty Meets Beast: Luxury Cars Reimagined as Pick-Up Trucks by Lease Fetcher is licensed under CC BY-NC-SA 4.0