Clash of the Titan: Apple EV Concept Mashups
The rumour mill has been working overtime recently. Apple announced their plans to release an electric vehicle, and everyone is scrambling to work out which automotive manufacturer will assist with the engineering.
Early in 2021, Hyundai claimed to be in early-stage talks with Apple. Auto fans went wild and stock prices soared! But now they've revised their statement, and apparently the two corporations are no longer having chit chats.
Way back in 2014, Apple set to work on "Project Titan", their first foray into the automotive arena. They've dedicated years and thousands of employees to ensure they make their mark.
The final piece of the puzzle is to join forces with a top tier car manufacturer. Here at Lease Fetcher, we didn't want to wait around any longer to see who they team up with.
We commissioned these renders of potential Apple EV concepts, mashing up some popular car models with familiar Apple products! Can you picture any of these racing down the motorway?
You won't be able to get these exact models, but if you're keen on any of real cars we've mashed up with Apple features, Lease Fetcher is on hand to help. Compare car lease deals for personal leasing or business leasing with ease with us!
Hyundai Ioniq Electric x Apple Mouse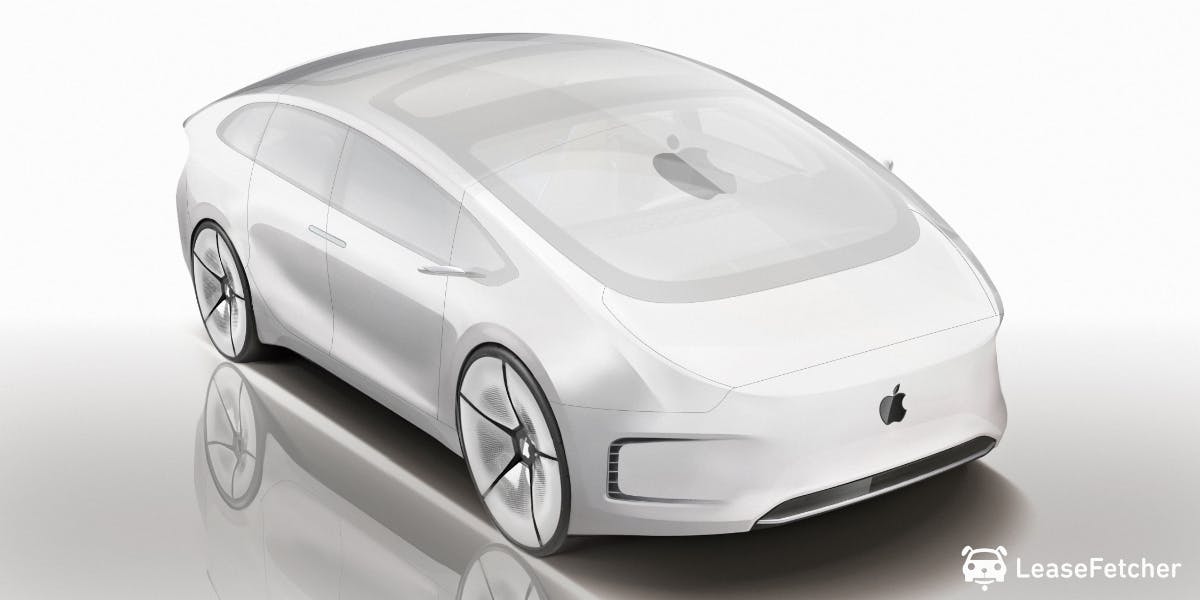 The Ioniq is actually the first car to ever be offered with hybrid, plug-in hybrid, and fully electric variations and no standard ICE option. Hyundai's all-electric version, with an impressive 193-mile battery range, is award-winning and a worthy basis for an Apple collaboration.
Of all Apple's products, the Ioniq Electric would blend most seamlessly with the Magic Mouse. This wireless mouse is the first to be equipped with multi-touch capabilities. Even if you removed the faint logo on the rear, you can undoubtedly tell it is an Apple product.
So, what happens if we bring the popular Ioniq and the iconic Apple Magic Mouse together? This Apple x Car Manufacturer mashup is shown in Hyundai's Polar White, featuring a glass panoramic roof. The Ioniq's already rounded body is moulded into one smooth curve, just like the classic Magic Mouse. Apple's logo takes pride of place on top.
Nissan GT-R x iPhone 12 Pro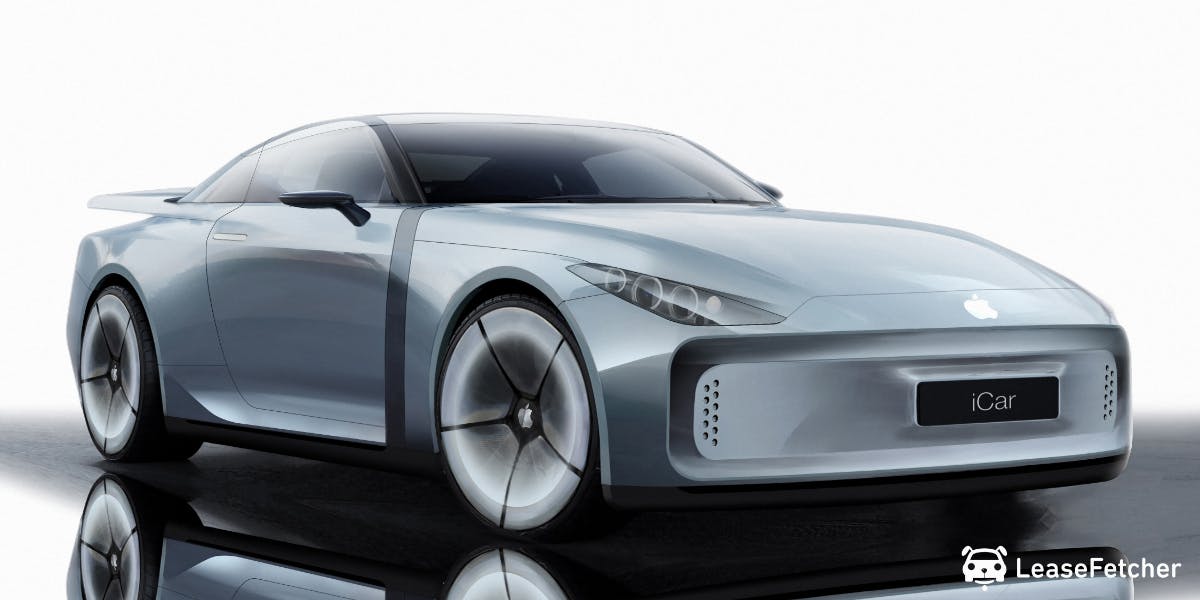 Stepping away from modest family cars, we have the sporty Nissan GT-R. This supercar has been fine-tuned many times over the years and Nissan have never settled for mediocre performance, handling, and design.
Apple have really outshone themselves with the new iPhone 12 Pro. The standard Pro comes with a 6.1" Super Retina XDR display, is made of surgical grade stainless steel, uses industry-leading IP68 water resistance, is equipped to use 5G, and uses an A14 Bionic chip - the best in the industry. Now that is an impressive phone!
If Apple wanted to make a real statement with their first EV venture, the Nissan GT-R would be a great platform to mashup with their most impressive product to date. Our render comes in Nissan's Ultimate Silver and features door handles in the style of the iPhone 12 Pro's buttons, 3 LED headlights to represent the iPhone's camera trio, and a grille shaped like the top/bottom edges of the phone. Essentially, it is the GT-R in Apple's signature minimalist style.
Toyota Supra vs iPod Classic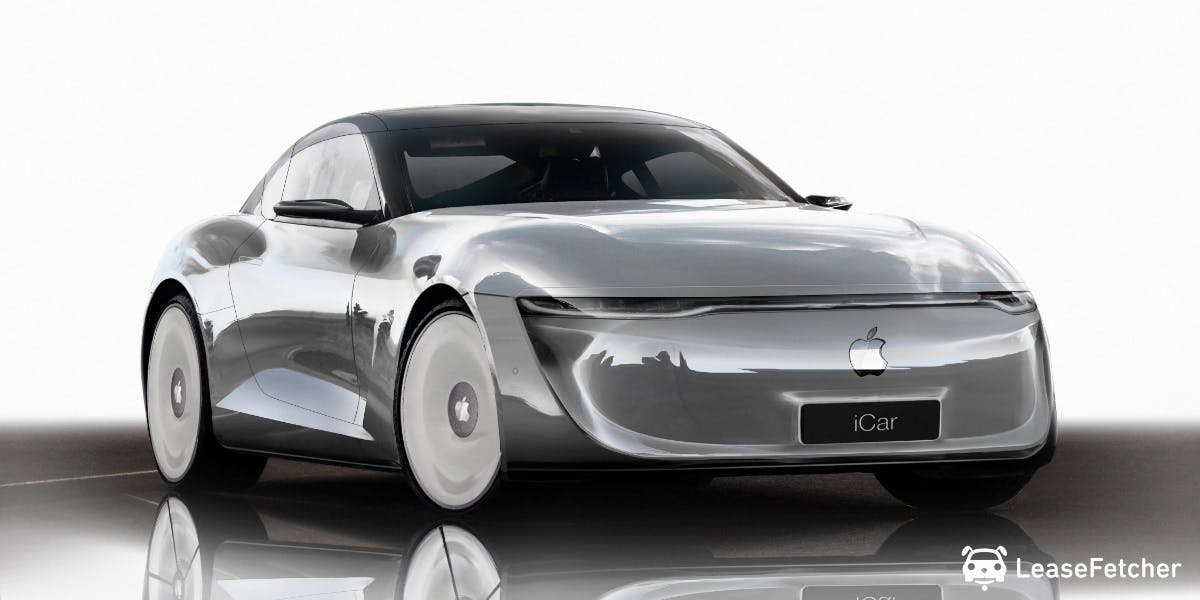 The Toyota Supra is a beauty and really unlike anything else that Toyota produces. A Supra mashup makes sense for Apple's first EV product, as an EV is miles away from anything else they manufacture! Equipped with a spicy 3.0-litre inline 6-cylinder engine, the Supra can produce 382 horsepower. That's some serious kick.
In a similar vein, the iPod Classic was one of Apple's most powerful iPods, and when it was discontinued in 2014 at 7 years old, it truly was the end of an era. It was available with up to 160GB storage space, able to hold up to 40,000 songs.
Our render mashes up the sporty Supra and the famous iPod Classic. Pictured in the Supra's Turbulence Grey, the alloys are styled like the iPod ClickWheel. The Supra's three-part grille is replaced with a minimal smooth sweeping front, with Apple's logo taking centre stage.
Honda E x iMac G3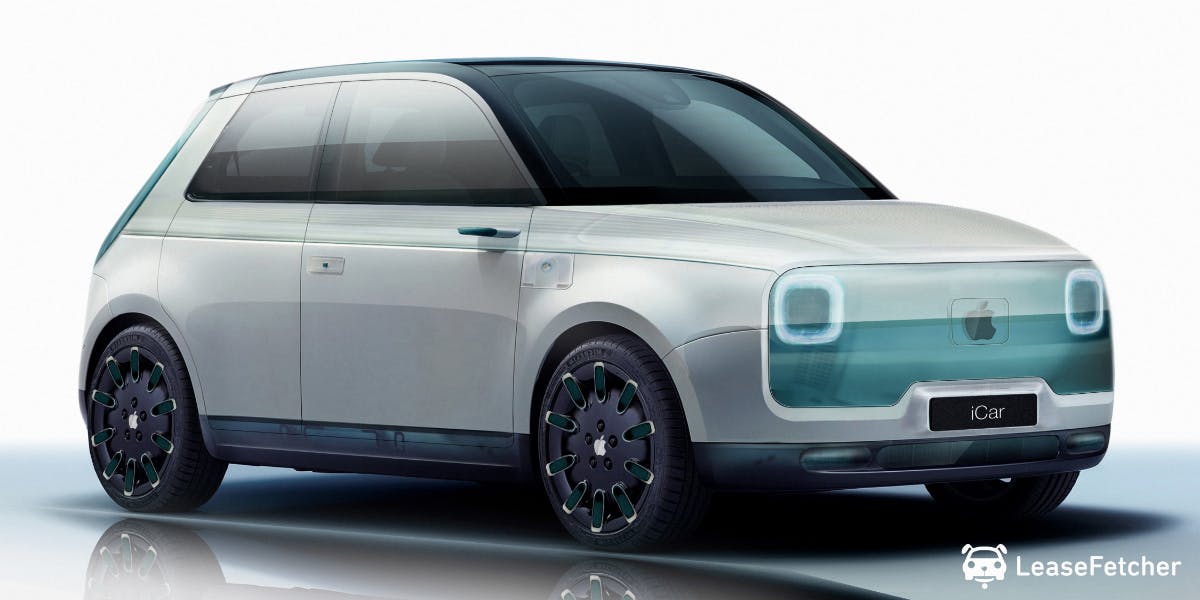 Honda went for a retro-modern fusion with the Honda E. Blending nostalgic design features of the first-gen Civic and modern electric car technology, the Honda E is certainly eye-catching - perfect for Apple's first electric vehicle market offering.
What better product to mashup a retro-inspired car with than the iMac G3? Celebrating its 23rd anniversary this year, you almost certainly remember this chunky desktop computer in your childhood classroom or old workplace. The iMac strayed from the boring beige box style of computers at the time, embracing an all-in-one design with a transparent back-end, available in five jazzy colours.
The iMac kicked off the "i" prefix naming revolution, so we want to pay homage to it by kicking off Apple's EV revolution with a Honda E x iMac mashup. This EV mirrors the G3 split-colour design, with a Platinum Pearl White front-end and transparent "Bondi" blue back-end, allowing you to peek inside the car.
Kia Soul EV x iMac Pro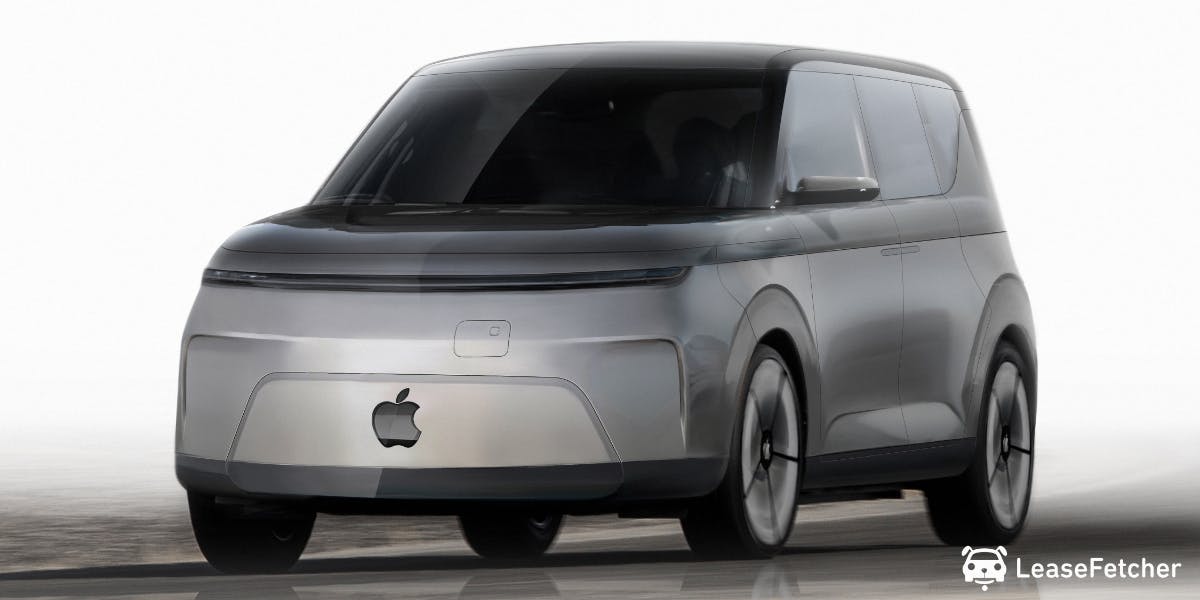 Hailing from South Korea, the Kia Soul EV (or the Kia e-Soul) is a boxy crossover SUV with a staggering 280 miles of electric battery range. It is perhaps the quirkiest-looking EV in Kia's line-up, so it's ripe for the picking for an Apple collab!
The iMac Pro is one of the most powerful desktop computers on the market. With crisp graphics and hard-working processors, this machine is capable of editing 8K-quality videos and has 18 cores. 18! Unfortunately, it is being discontinued, but we want to give it one last hurrah before it's axed from Apple's product lineup.
We think that an EV with the same power and efficiency as the iMac Pro is one worth showing to the world, so here's our mashup of the Kia Soul EV and iMac Pro. Visualised in the iMac's Space Grey, the front and back windscreens stand tall, just like that huge iMac screen.
Conclusion
Apple have got a wealth of fantastic cars to draw design inspiration from. Combined with the signature sleek, minimalist design of their own products, we're sure that the final result will be very Apple.
We'd like to think that someone in the Project Titan team is browsing this post and jotting down design ideas...
And even if they're not (though we're sure someone, somewhere is), we're looking forward to seeing the real concept car sometime in the near future. When will that be? We'll just have to rely on the good ol' rumour mill for a while longer.
Clash of the Titan: Apple EV Concept Mashups by LeaseFetcher is licensed under CC BY-SA 4.0