What Is The Best Way To Buy A Car?
Buying a car might seem like an easy task. You pick the car, hand over the money, and the dealership hands over the keys.
But in reality it's never quite that simple.
There are a number of options to choose from when deciding how to pay for your car, whether you want to finance, buy outright, or even hire. In our guide to the best way to buy a car, we look at all the pros and cons of each method, to help find the right one for you.
Buying Outright in Cash
Not everyone is in the financial position to pay cash for a car outright, but for those who can, it's usually the best value for money. Since you're immediately covering the cost with your own money, there's nothing else to worry about other than the everyday car running costs.
You get the benefit of choosing what car you want from where you want (online, auction, private seller), and it's yours straight away. Just be prepared to let your bank know in advance that you're transferring a substantial sum of money, and you'll have a car in no time.
One of the few downsides is that if you're still wondering what car you should buy, your options are really limited to what you can afford with the money that's in your account.
Pros
Freedom to buy your car from anywhere.
You own the car immediately and can sell it anytime if you need the money.
No need for a great credit score.
Cons
Huge lump sum to pay upfront.
Limited to buying what you can afford right now.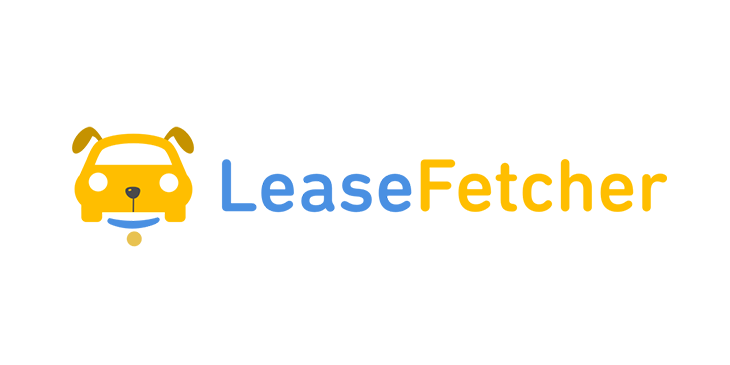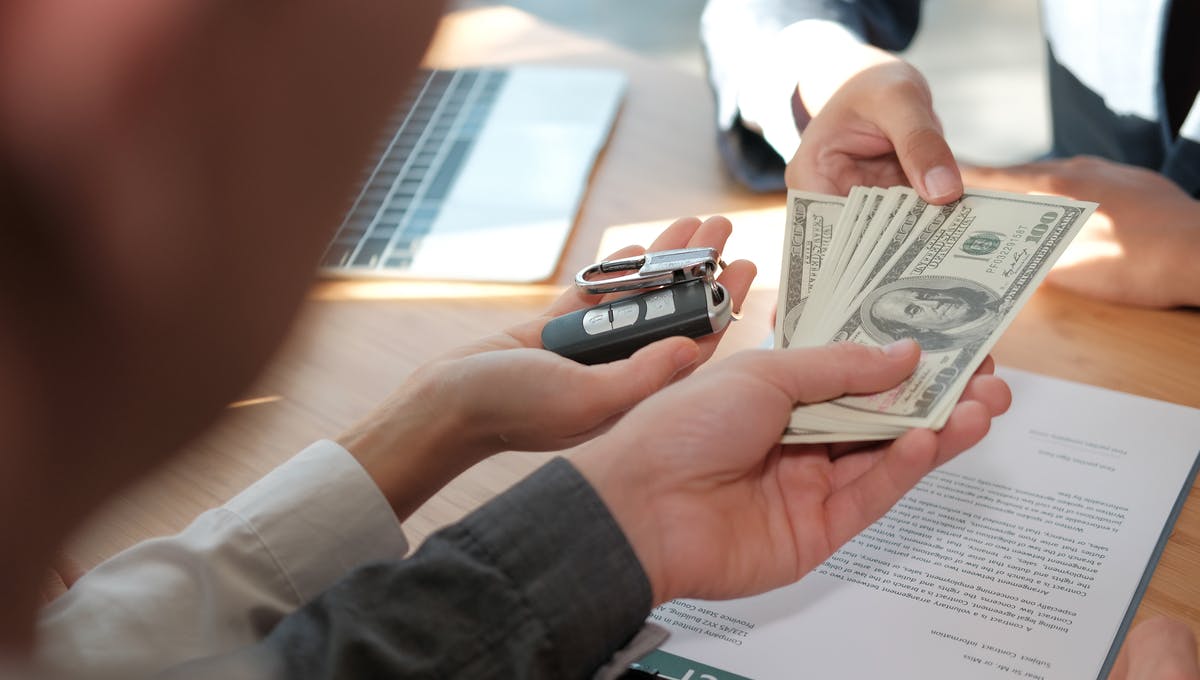 Buying on Credit Card
Provided you've got the limit to cover it, buying a car with a credit card is simple. Once you've decided how much to spend on a car, and checked what your limit allows, just pick out the vehicle of your choice.
Use the credit card to pay for the full amount of the car, then repay the credit card company over an agreed term. Dealerships may have a limit on how much you pay by credit card, so you could have to contribute towards the payment with cash or debit card, or you can do this if your credit card limit won't cover the total amount of the car.
Pros:
You own the car immediately, and can sell it on if you like.
There's no restrictions.
Cons:
You need a decent credit rating to get the lowest interest rates.
Maximum limits on credit cards could mean you have to contribute with cash.
Personal Contract Purchase (PCP)
The most popular option when financing a car, Personal Contract Purchase gives you the option to return or purchase your car at the end of your agreement.
It offers some of the lowest monthly payments, as the total cost is calculated based on the car's depreciation from the moment you get it until you return it. Since you don't own the car unless you choose to pay the final balloon payment, you have to agree to a mileage limit and keep it in good condition.
Pros
Low monthly instalments.
Flexible options at the end of the term.
Cons
Excess mileage and wear charges .
If you choose to buy at the end of the contract, it could work out more expensive than it would have with HP.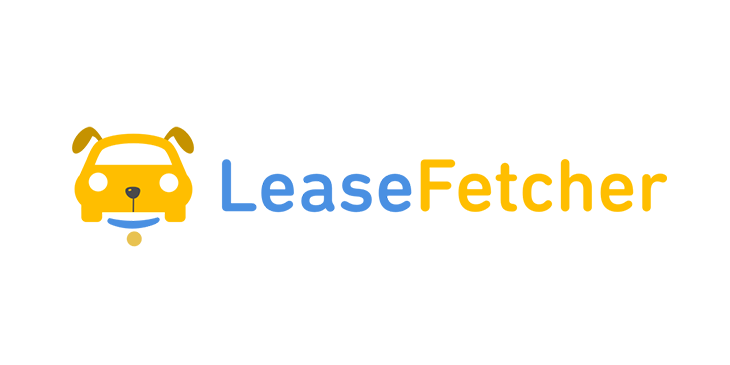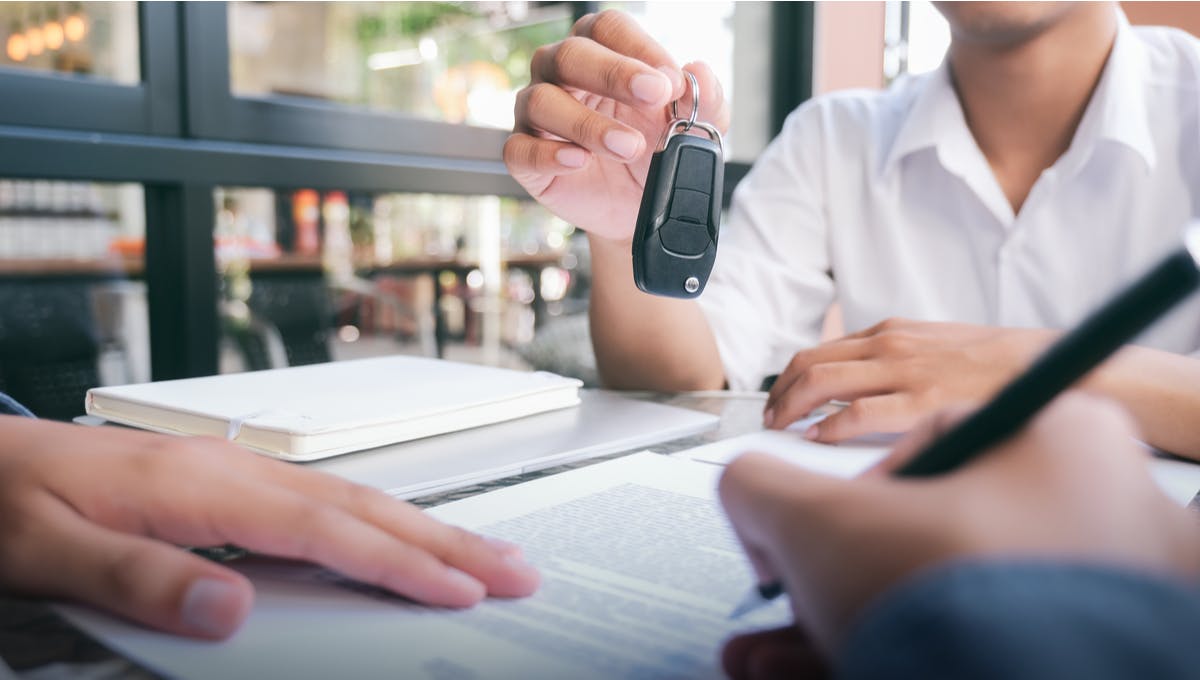 Hire Purchase (HP)
One of the best options for buying a car through finance, Car Hire Purchase spreads the cost of your car across fixed monthly instalments over a term up to 5 years.
At the end of the agreement, there's no costly payouts and you own the car. As you're paying off the amount more quickly than other methods, you'll have higher monthly costs, but pay less overall. You can even find yourself a reliable used car with HP, as dealerships often offer deals on second hand cars.
Pros
Own the car at the end of the agreement.
Cons
The car isn't yours until you pay the final instalment.
High monthly payments.
Lease Purchase
Although the names might be similar, a lease purchase works pretty differently to regular leasing, as the purpose is to end up the owner of the car.
You'll still get low monthly payments over several years, but have a larger lump sum to pay at the end of the agreement. Since you're committing to buying the car, there's no restrictions on your mileage or wear.
Pros
Low monthly cost.
No restrictions on mileage.
Cons
Expensive balloon payment.
No option to return the car.
Bank Loan
A personal car loan is a great option if you want the benefits of owning straight away. It follows the same process as a normal loan, so you can pay for the car upfront with greater choice in where you buy from
The main difference from other finance methods is that you're repaying the bank rather than a dealership. Just calculate the amount you'll need to borrow, then submit your application to the bank or provider. Once you're approved, the money gets transferred directly to your account, and you'll have a set period of up to 7 years to pay the money back.
Pros
Flexibility of where you purchase your car from.
Longer repayments terms.
Immediately have the option to sell the car if you change your mind or need the money.
Cons
Need a good credit rating for low interest rates.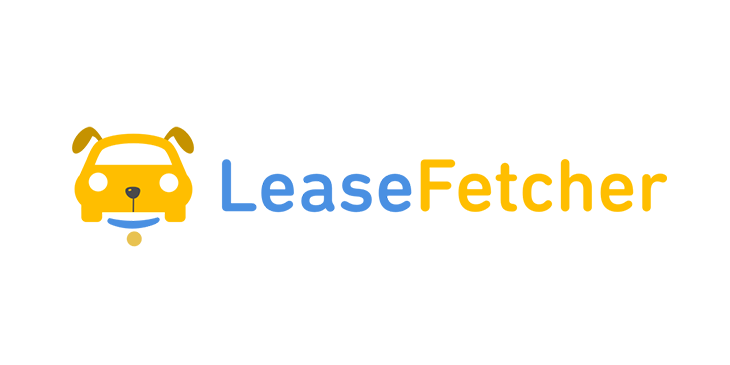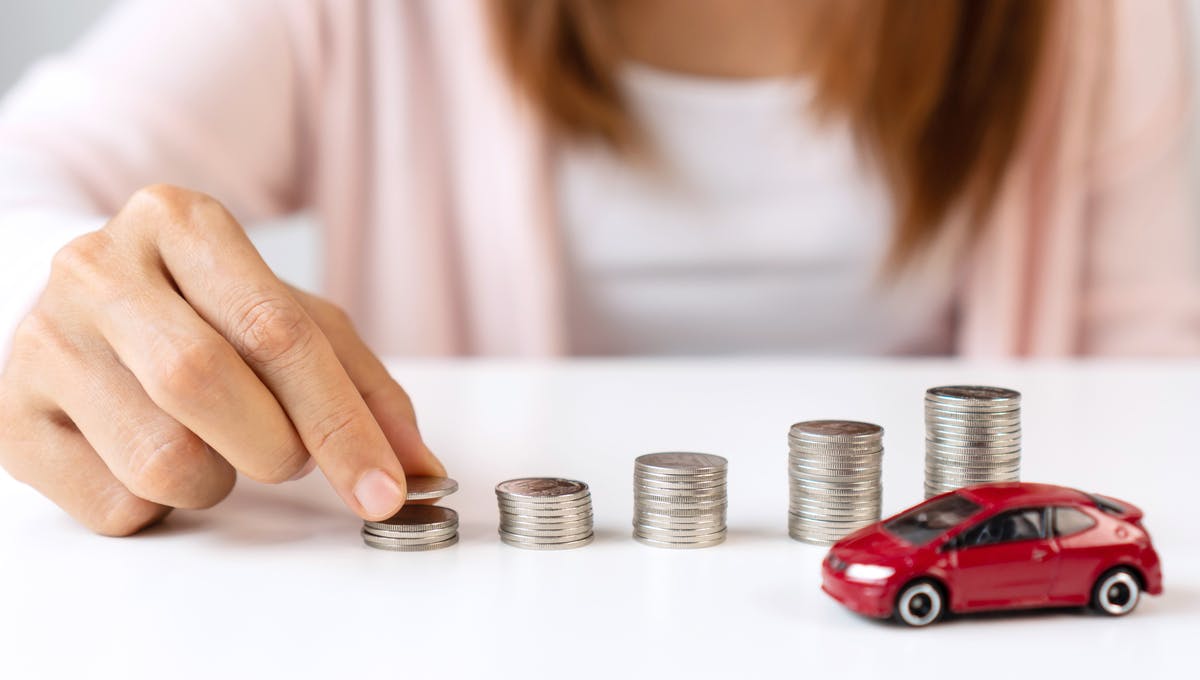 Alternative Options To Buying - Leasing
Though it falls out of the buying category (as you can't purchase the car), leasing, aka Personal Contract Hire, is a great alternative if you're not ready to commit to something long term. We've done a full guide on how car leasing works and a guide to help you decide whether to lease or buy a car.
Lease contracts typically only run up to 4 years, then you just return the car at the end of the agreement. It is undeniably one of the simplest solutions on this list. There's no fuss or complicated processes - you simply hire the car, then hand it back.
You'll have to contribute an initial rental (typically making up 3-9 months instalments), then pay monthly until the end of the contract. The cost of leasing a car is calculated from the estimated depreciation of your chosen car over the length of your lease contract, so it's particularly cost effective if you like a new car often.
Just keep the car in reasonable condition within the BVRLA guidelines, stick to your agreed mileage, and you can return it to the leasing company with no more payments.
There are many pros and cons to leasing depending on the individual, but here is a summary below:
Pros
No depreciating asset.
Car is always covered by warranty for lease terms 3 years or less.
Cons
No option to purchase the car.
Mileage and wear restrictions.
Conclusion
Owning a car comes with a fair few financial obligations, so it's important to thoroughly research before jumping into the first deal you're offered. On top of the cost of the car, you'll have car running costs like fuel, maintenance, repairs and insurance to consider.
You might already have an idea of which one is best for you, but for a more detailed look at each, check out our comparison posts:
When you've done your calculations and you're ready to buy, don't forget to take a look at our top tips for buying a car. Or if you've decided not to buy after all, compare over 2 million of the best leasing deals at Car Lease Fetcher.
---