The Ultimate Guide To Buying Your First Car
It's one of the best feelings when you've been saving up for months on end, and can finally get a car of your own.
Getting a car for the first time should be more fun than frightening, so we're here to guide you on the process from start to finish.
We run through the basics of finding the right car for you, where to buy the car, your costs, and even how to lower them.
Budget
It can be tempting to go all out when it's your first time buying a car. You've no doubt been waiting for this moment, having put up with the train, bus or walking just about everywhere.
But, if you've never had a car before, it's easy to forget about all the expenses that come with it. On top of the price of the car, you also have to consider various car running costs:
Car Insurance - This is one of the first things you need to sort before getting behind the wheel. If you haven't already looked into it, the cost might come as a shock. It's always worth looking into how much insurance is for a new driver before deciding on a car.
Road tax - Everyone has to pay road tax unless you fall under a category that makes you exempt. You can read more about it in our post on how car tax works.
Fuel - It's all good having the car, but to actually get anywhere you'll have to fuel up.
Maintenance - If you're buying a new car, car maintenance costs should really be on the low side for the first couple of years. Buying used brings the risk of more problems, and more money to fix them.
MOT - All cars over 3 years old must get an annual MOT check to check it's still worthy of being on the road. If your car isn't up to scratch, you'll have to pay for repairs until it is. The MOT test itself doesn't cost too much.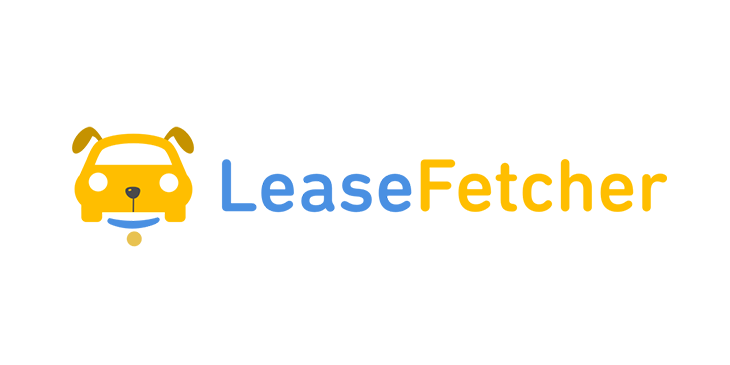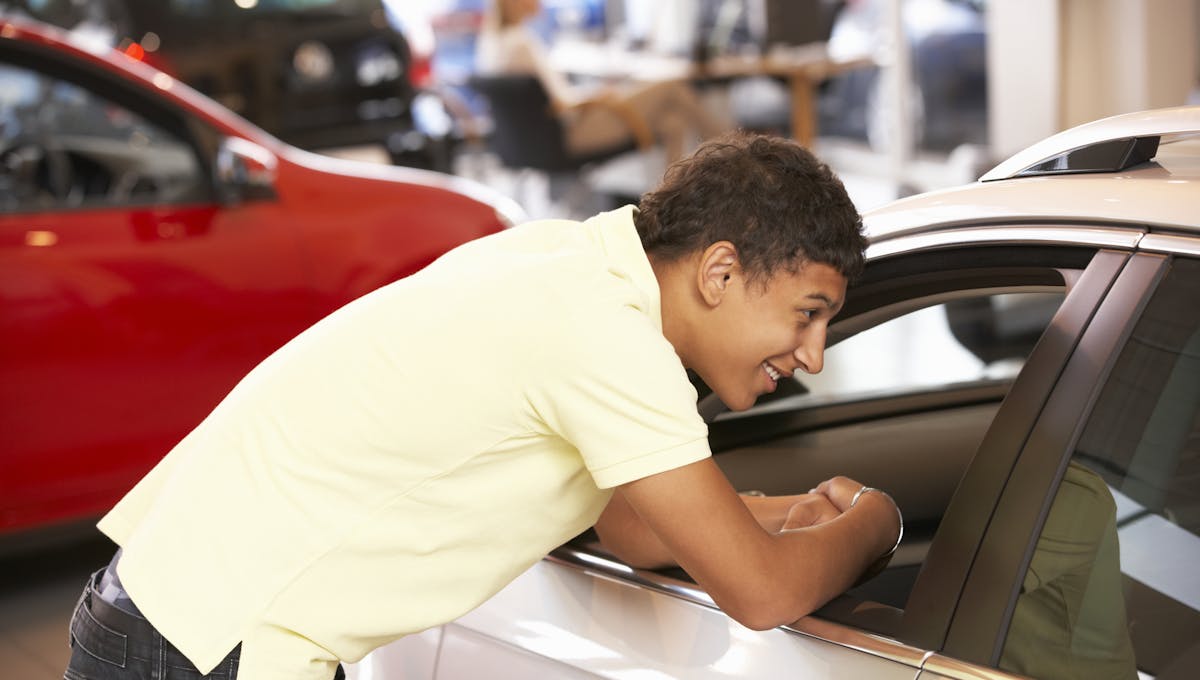 What car to choose
Choosing what car you should buy is a tough decision. How do you really decide on the best first car?
Everything from the make, model, and car body style play an important part. While these all directly impact the upfront cost, they also influence what you'll pay for insurance. Bigger cars are generally more expensive to insure, while smaller cars are more budget friendly.
On top of the vehicle itself, you have to decide whether to buy new or used. Your eyes might be all over the fancy showroom models, but there can be a huge cost difference in buying a new car and buying a used car.
If you've set a budget for how much you should spend on a car, it's important to consider the cost implications for each:
Buying a new car - More expensive initial cost, however you typically get at least 3 years warranty, and things are less likely to go wrong.
Buying a used car - Less expensive initial cost, however no guarantee that more worn parts might need repaired. Particularly if you're buying a high mileage car, it's important to consider the potential wear.
If you can't quite decide, there's also the option to buy nearly new. Having been only lightly used, nearly new cars can still be some of the most reliable cars, but at a much better price.
Where to buy
You've finally decided on what you want, so what's the best way to buy a car?
Dealership
Buying from a dealership has been the most popular method for a long time. It offers the convenience of (typically) being nearby, and dealerships often cluster together, so you can easily visit a few at a time.
At a local dealership, you have the convenience of viewing or test driving the car as many times as you like until you're sure.
Online
A method becoming increasingly common is to buy a car online. You don't need to leave the comfort of your home, and can even get your car delivered to you.
While this can be a great way to bag a bargain, it's important to check carefully before committing. You won't be able to test drive the car, unless you find the same model at a dealership nearby, so you want to be sure it's the car for you.
Reading through reviews, and checking the site's legitimacy will help you avoid any car scams.
Private Seller
If you've decided on a used car, you can also buy a car from a private seller. This is a great way to get a lower price, but can be more complicated.
The car of your dreams probably isn't about to be offered up by your neighbour, so it's likely you'll have to travel to get it. Though it's a minor inconvenience for some, it does mean you could be travelling far just to see it for the first time.
Alternative - Lease
If buying upfront is proving too costly or even a bit overwhelming, leasing is also a great option for your first car. With leasing, you're not buying the car, you simply pay off the cost of depreciation of a brand new car, and the monthly payments are lower than most finance deals.
You can read more about how car leasing works and Lease Fetcher helps you compare personal car lease deals from brokers all across the UK.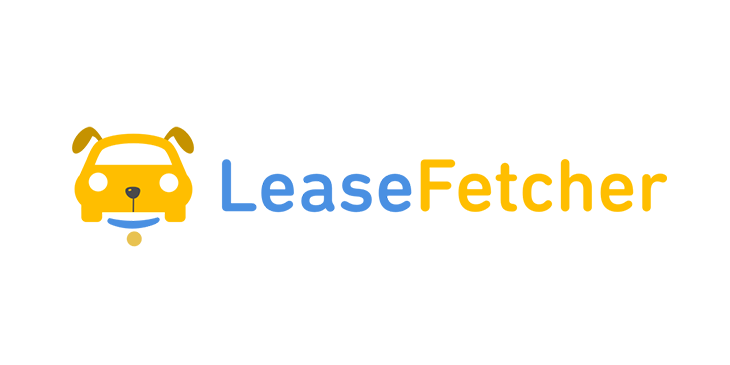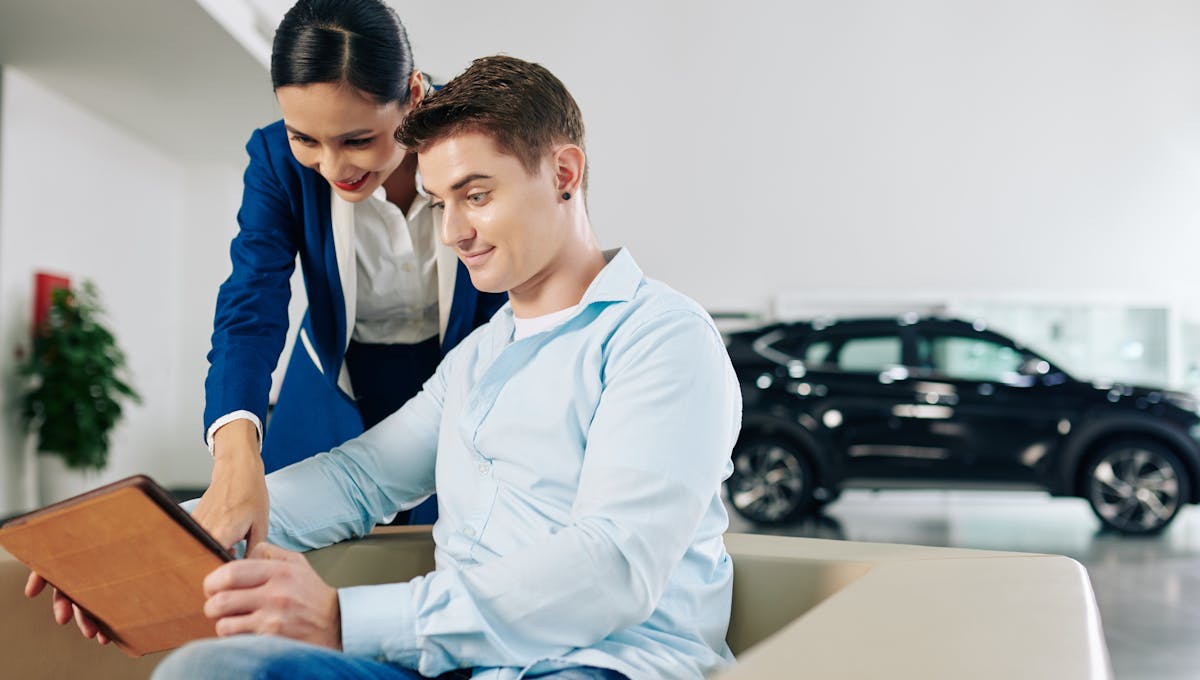 Checklist
If you've got the car you want in mind, it's handy to run through a checklist to ensure you've made the right decision.
You'll want to consider:
Test driving the car - It's obvious that most of the time we focus on a car's appearance. But it's more common than you'd think to get behind the wheel of your dream car, and realise you don't really like driving it.

The warranty - Naturally, the longer the warranty the better. If your car's got a good rep for reliability, a standard warranty should do the trick. But if things aren't quite stellar, it's worth checking if the manufacturer has a longer warranty (or an option to extend it).

Car history - If you're buying a second-hand car, you must check its history, including servicing, MOT, and whether there is outstanding finance or issues with being stolen/written off. There are plenty of sites that allow you to do this for free, which will save you from buying what could essentially be scrap metal!

Safety features - We generally assume that if a car's on the road, it's safe to be there. While this is generally true, the addition of car safety features can make the likelihood of a crash significantly less. Check through your car's spec to see the list of safety features, or ask about upgrading the safety kit if you can't get the next spec up.
When you're ready, you then need to be prepared with the documents you need to buy a car. If you want to finance, you'll also have to be aware of the credit score you need for purchasing a car. Whether you want to finance, buy or lease your car, you typically need to come with at least your driving license, and ID.
Haggling
You've got to the last stage, and you're ready to hand over your hard earned cash. The car's almost yours, and you just need to pay up. But one way you could be making a huge saving, is by simply asking.
If you're confident enough to do it, haggling with the dealer or seller could get at least a minor reduction in the price of your car. With all the additional costs of a car, every penny really does count. Provided you stay friendly and polite, most dealers are happy to negotiate a little.
Even if you aren't offered a discount, the dealer might throw in some extras to sweeten the deal.
Conclusion
Finally ready to make the leap and get your first car? Don't forget to check out our car buying guide, and make note of the best time to buy a car.
If it all seems a bit overwhelming and you can't quite decide on what car to choose, we're here to help. We've listed our top (budget friendly) best cars for students and the best cars for 17 year olds if you're fresh out of the test centre.
---