A Guide To Car Running Costs: How Much Do You Need To Budget?
When you're looking into getting a car, it's understandable that your budgeting initially focuses around the average price of a car in the UK and how much you should spend on a car itself.
But whether you're buying, financing, or leasing or your car, there's more than just the value of the vehicle to consider.
Running a car can be costly with the price of fuel alone, so factoring all the associated car running costs is an important step in budgeting what kind of car you can afford.
In this guide to car running costs, we take you through all the costs involved in owning a car from fuel to maintenance and repair.
What are the running costs of a car?
There are two types of charges when it comes to running a car - running costs and standing costs.
Running costs are the finances needed to use the car on a daily basis like fuel, whereas standing charges are what you need to pay to keep the car in use.
Running Costs
Under the running costs category, we have fuel, servicing, MOT, and repairs.
Fuel
The amount you'll pay for fuel comes down to a lot more than just deciding whether you want electric, diesel or petrol.
Your fuel cost will be impacted by everything like the price of the fuel, the type of fuel, your car's fuel consumption, and even the way that you drive your car.
Though diesel costs more, you'll typically get a greater number of miles out of it. However, for this to be economical you'll need to be doing a substantial number of miles.
You can check out the current prices for unleaded and diesel through the AA's Fuel Price Reports, or use the Which Annual Fuel Cost Calculator to get an idea of what you'll be spending.
If the cost of fuel really puts you off, consider using an electric car instead. When you've got a good idea of your fuel costs, you can compare it with the cost to charge an electric car, and see whether you could be saving.
Top saving tip: You can reduce your fuel consumption (and cost) by accelerating and breaking steadily, replacing dirty air filters, and maintaining proper tyre inflation (see our post on how to check tyre pressure).
Services & MOT
The minute your car hits three years old, you're legally required to have an annual MOT. It might feel like a hassle along with regular services, but it's important to make sure that your car is still road-worthy and safe for you and other road users. Though the cost of an MOT varies slightly depending on the type of vehicle, it's just £54.85 for a regular car.
Services are just a recommendation rather than a requirement, but the cost of a car service is likely to save you money on costly repairs as any issues will be flagged more quickly.
Top saving tip: Though you can't escape the cost of the MOT, you can avoid an MOT fail by carrying out a quick Pre Mot Check.
Repairs
It's pretty difficult to calculate repair and car maintenance costs, as it's nearly impossible to predict what might happen with your car. However, if you drive an EV you could pay less, as electric car maintenance costs tend to be lower due to fewer moving parts.
New cars are covered by the manufacturer's warranty for the first 3-7 years depending on the brand, however beyond that you'll have to pay out for any faults.
Top saving tip: Regular maintenance checks can help pick up on any issues early on and save you from costly repairs. Check out our car maintenance checklist for tips on how to go over everything from tyres to filters.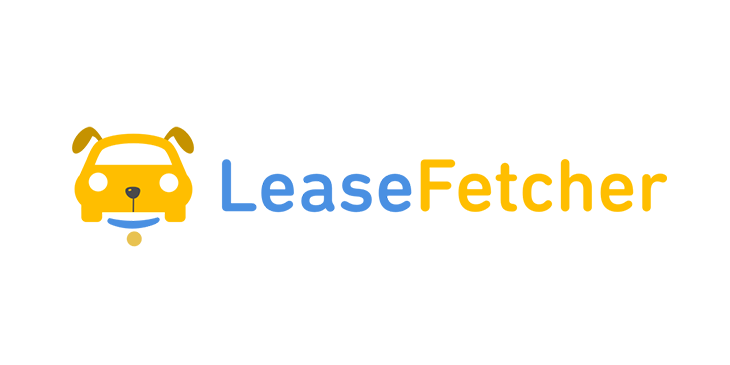 Standing Charges
Under standing charges, we have car tax, insurance and breakdown cover.
Car tax
How much tax you pay depends on factors including your car's engine, fuel type and the amount of CO2 it produces.
For newer cars registered on or after April 1st 2017, you'll pay a rate based on your car's CO2 emissions when it's first registered, then a standard tax.
If you have an older car registered between March 2001 and April 2017, your car tax will depend on the CO2 produced.
However there are a few exceptions, and you'll be exempt from car tax if the car is used by a disabled person, or if you drive an electric vehicle.
Top saving tip: With lower emission cars receiving the best tax rates, it's worth investigating the CO2 rates if you're looking at buying a new car.
Insurance
It might seem like a pain to fork out for, but insurance is a necessary step to keep you and other road users covered in the event of an incident.
You can check out our guide to how car insurance works for more details, but it boils down to the fact that you absolutely cannot drive without it.
The type you get is entirely your decision, but you can typically choose between three types:
Third party - The minimum type of insurance you need, but only covers the cost of damage to other cars or road users when you're at fault.
Third party fire and theft - Includes the same cover as third party, plus cover on any damage caused by fire or theft.
Comprehensive - Incorporates third party fire and theft, plus any damage to your own car.
The average cost of car insurance is calculated at around £470 a year, however it will depend on the type you get. Other influencing factors will include:
The make and model of the car
Your age
How long you have been driving
Any previous claims
Unfortunately this means that if you've recently passed your test, you're likely to get much higher quotes as insurance for a new driver can be especially high.
Top saving tip: You can shop around for insurance quotes and compare different deals using sites like GoCompare and CompareTheMarket.
Breakdown cover
Though it's an extra you might deem unnecessary, breakdown cover reassures you that if the worst happens and you end up stranded, you don't have to stress over what to do.
Most breakdown services provide 24/7 help should you need your car towed or fixed, and they can even assist you on to wherever you were planning to go.
Top saving tip: You can find fairly inexpensive breakdown cover with a quick search online, but comparison sites like MoneySupermarket can help you compare the policies and their prices.
How much does it cost to run a car per month?
The costs might seem minimal on their own, but when you begin to look at everything together, the amount you're spending to run your car per month can really add up.
Thanks to data analysed by NimbleFins, we've got all the average annual costs for what you spend on your car.
| Car Running | Cost |
| --- | --- |
| Petrol or Diesel | £961 |
| Car Insurance | £470 |
| Repairs and Servicing | £273 |
| Road Tax | £141 |
| Parking fees | £44 |
| Breakdown Cover | £18 |
| Car fluids | £9 |
Totalling at £1,916, this means that at a minimum, on average you're spending £160 a month on car running costs, without factoring in the depreciation.
Adding this to the monthly cost to own your car (if using finance), can really impact your monthly budget, and might leave you wishing you'd gotten a different car altogether.
If you're fretting over the cost, here's some quick tips to how you can lower your monthly car running costs:
Check your tyres are inflated to the right level to reduce fuel consumption.
Remove any roof racks or holders when not in use to improve your fuel efficiency.
Try not to regularly drive with a full tank, as you'll be adding more weight.
Avoid heavy traffic routes to prevent frequent stopping and starting.
Conclusion
If you're looking for a brand new car but your budget won't allow you to buy outright, leasing is a great wallet-friendly approach.
With Car Lease Fetcher, you can compare car leasing deals from brokers all across the UK. You can be sure that you'll find a cheap personal car lease or business car lease deal with our help!
---