What Documents Do I Need To Buy A Car On Finance?
Financing your car is a great alternative to buying. But it does come with a slightly more complicated payment process than buying outright.
Since you're not paying for the car upfront, finance companies and lenders ask for a number of different documents when you want to pay by finance.
You'll have to come prepared with more than just your bank details. In this quick guide, we run through all the documents, ID and proof you need to buy a car on finance.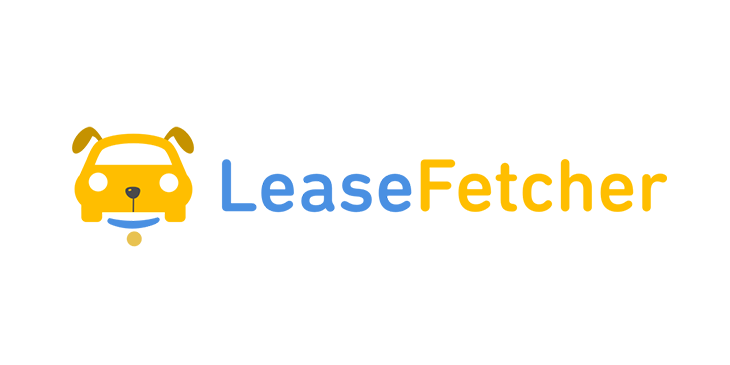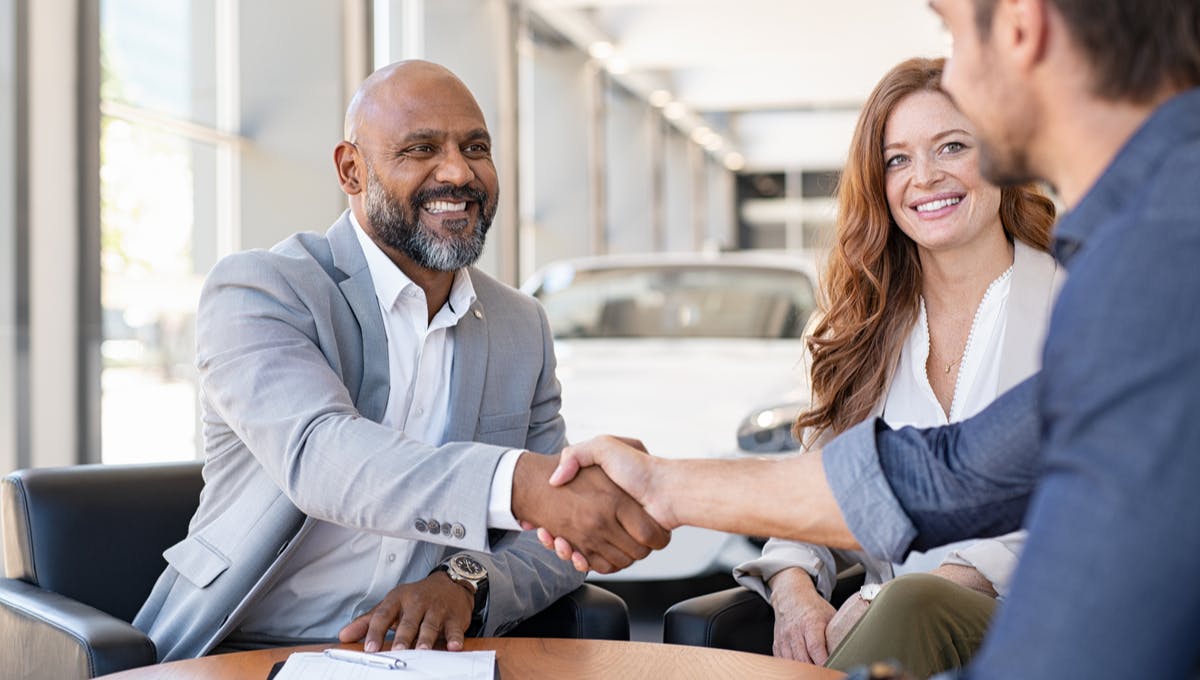 Document Checklist
If 'should I get a car on finance?' has been on your mind for a while now, it's important to remember that there are a few extra steps compared to buying. Before you get your hands on the car, you need to go through an application process to get approved for the finance.
It's likely that you want to get your car as quickly and as hassle free as possible, so it's helpful to come prepared with everything you need to apply.
Drivers licence
It might seem trivial, but an important step to getting your car (whether financing or buying outright) is proving your identity. In most cases you'll be asked for your driving licence, ideally providing a photocopy of each side.
In some cases you may be able to use your passport or an identity card as an alternative, however this really depends on the lender. Some finance deals specify that the finance contract is with the individual that will be the registered keeper of the car. This prevents you from taking out finance for someone else, so if you don't have a licence they may believe that's what you're trying to do.
Documented income
A car is a fairly long term commitment, and a pretty big addition to your monthly expenditure. Lenders need reassurance that you can afford the monthly payments you've committed to both right now, and in the long term.
You'll need evidence of 3 months' income, either through payslips or bank statements.
Address history
We know it's unlikely that you plan to disappear with the car the second you get it, but the finance company doesn't. Providing your address acts as an additional form of reassurance that you are who you say.
You need to provide evidence of address for the last three years, through a bank statement, utility bill or council tax bill that has your address on it.
Employment details and history
Alongside deciding whether you're eligible, much of the application process is simply verifying who you are. Most will require at least your current title and salary, however some finance providers will ask for employment details for the last three years.
If you're self-employed, you should be able to provide accounts to prove you are working with a reliable income.
Bank details
You need to provide your bank details as this is typically how you'll be making your monthly payments. The account needs to be in your name (or at least jointly), and you should give both your own and the branch's details too.
Credit check
Though not a document exactly, all finance applications include a credit check. Even leasing (where you're only loaning rather than buying), requires a car lease credit check. It's best to check this yourself beforehand, as it will give you a better idea of whether you'll be accepted.
The credit score needed to buy a car does vary, but most lenders require a fairly good rating. You may be able to get a deal with a lower score, but this could come with higher interest rates.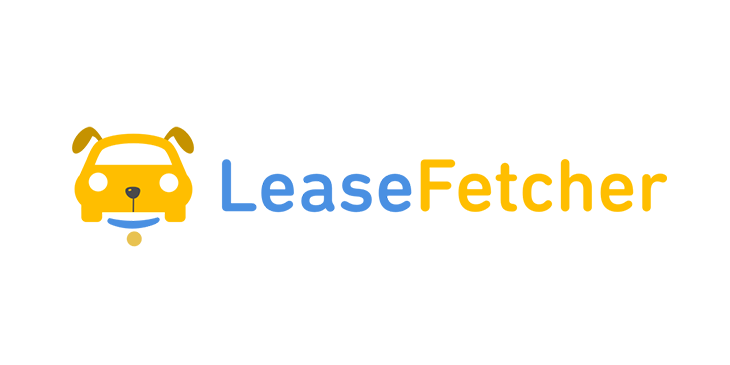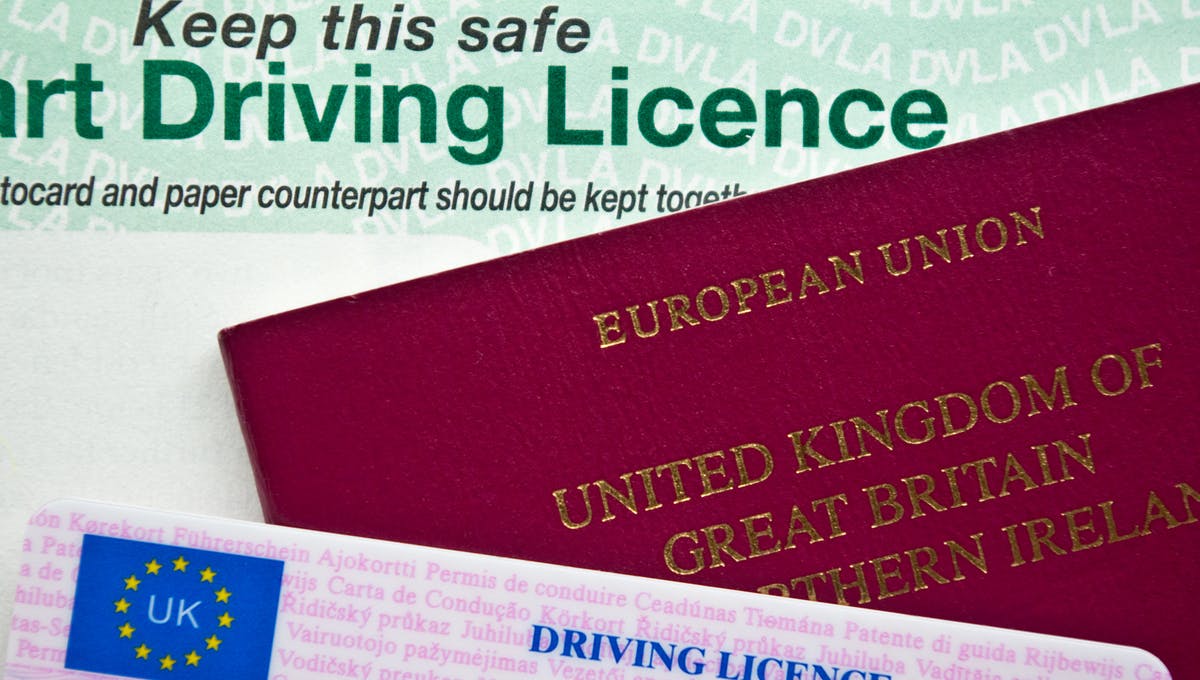 Why you need these documents to buy a car on finance
It might seem like a lot of work, but finance is a big commitment for lenders too. You can get the full details on how finance works with our 'What Is Financing a Car' post, but it's pretty simple.
With car finance, lenders are essentially handing over a car that you haven't fully paid for yet.
Before they even think about approving you, they need to be confident that you are who you say you are. This helps avoid any fraudulent applications, and reduces the risk of finance companies handing over a car to someone not intending to pay for it.
Your licence is equally important, as most lenders specify that the person taking out the finance should be the one driving the car. If you don't hold a licence, it's going to look like you're taking out a finance deal on someone else's behalf. This isn't allowed, and you could have trouble applying again if you get caught.
What to do if you don't have some of the documents
It's not necessarily the end of the road if you find that you're missing some of the required documents. You can provide other forms of verification, but often it depends on the specific document that you're missing.
If you can't find your driving licence, you can usually use your passport or an official ID as a substitute verification. However, the finance company or lender will still contact DVLA to get confirmation you do hold a licence. Basically, this shouldn't be used as a means of pretending you hold a licence when you don't.
Conclusion
The best way to finance a car will depend on your needs, whether you want to buy new or buy a used car, and whether you want the option to return.
But regardless, you'll need to come prepared, ideally with photocopies of all your documents.
If any issues do arise with your documents, you'll typically still get the chance to provide more information or discuss the problem. Should your application get rejected, it could be due to conflicting information, or down to a poor credit score or finances.
But provided you've done your research on what you need, your documents will be sent off for approval, and you'll have your new car in no time.
If you're considering leasing your next car, Lease Fetcher can help you out. We are a car leasing comparison site, meaning you can compare personal car lease and business car lease deals from UK brokers, all in one place!
---