What's the BVRLA Fair Wear and Tear Guide? 
The BVRLA (The British Vehicle Rental and Leasing Association) 'Fair Wear and Tear Guide' is the industry standard on defining what's an acceptable condition to return your lease car back in.
This is really important. Without this, you run the risk of being taken advantage of by leasing companies. If you have an industry-wide guide to refer to, you can make sure that any penalty charges you face due to damage to the vehicle are fair, and not pulled out their back pocket!
The BVRLA Fair Wear and Tear Guide gives detailed descriptions of what isn't acceptable, and gives you the exact penalty charge you can expect to face.
What's meant by Fair Wear and Tear?
The BVRLA Fair Wear and Tear Guide considers 'fair wear' as deterioration to a vehicle that happens due to normal usage (and not negligence). This can be things like tiny scratches and scuffs, as well as minor deterioration of tires, and so on.
It's far easier to say what isn't covered. Here's a list of what the BVRLA considers unfair wear and tear, meaning you'd need to pay for repairs:
Scratches over 25mm (relative to the vehicle's age and mileage)
Scratches under 25mm (where the primer and bare metal is showing)
Accident damage and dents
Missing sets of keys
Damaged or stained interior
Windscreen chips
Wheel damage due to kerbing

The BVRLA argues that all of the above are due to driver negligence, and so they are unfair wear and tear. Maybe a little harsh!
It's also worth noting that you may face penalties if you have missed any vehicle services, or have lost any vehicle documentation - this significantly affects the resale value of the car and the lease company will make you pay for that!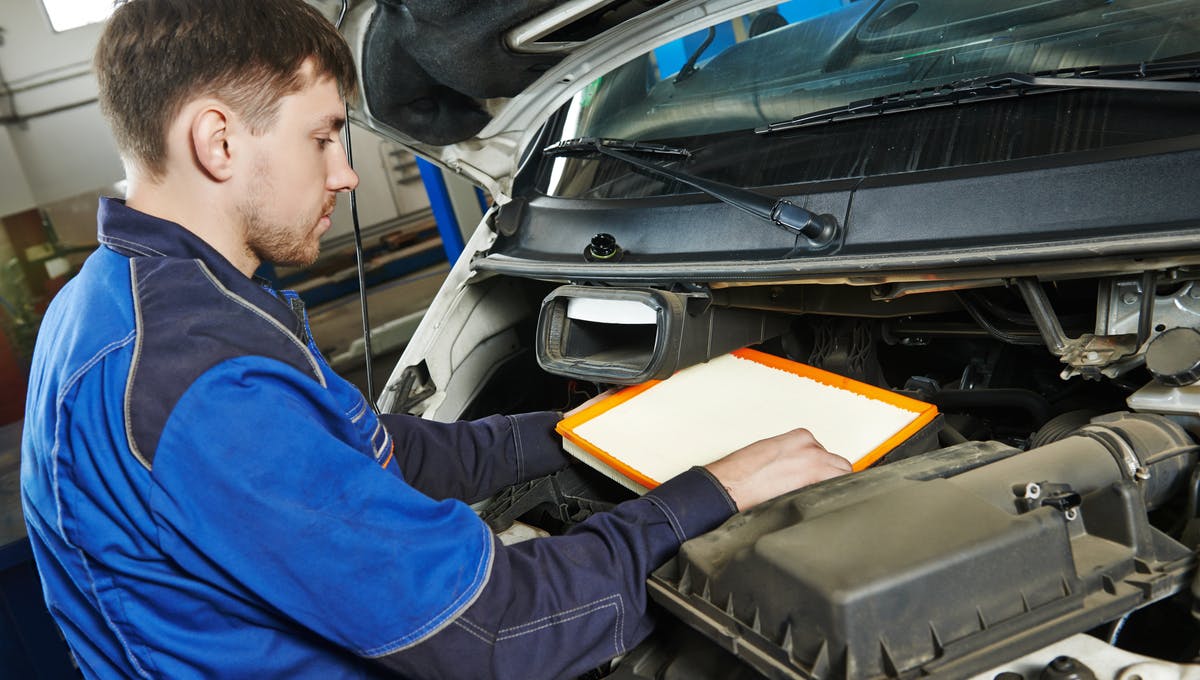 What are the charges for unfair wear and tear?
If you're unfortunate enough to have some 'unfair and tear' on your lease car, you're going to be charged for damages. There's no way around this.
The BVRLA guide has a comprehensive list of all individual charges, so you can prepare yourself in advance.
While it'll still be painful to pay, you can at least know that your lease company aren't just plucking a number out of thin air.
Here's a couple of examples of some of the most common charges:
Excessive chipping over 4mm on any panel, 6mm per door edge and 8mm on any forward-facing panel: £135
Scratches where the primer or bare metal is showing: £135
Rust or corrosion on the alloy wheels: Based on original equipment manufacturers price.
Worn tires (including spares) not meeting UK legal tread-depth requirement: £100
Lost service book/missed service/MOT: £100
Scuffs, gouges and scratches over 25mm on the exterior trim: £48 (per instance of damage)
Summary
The BVRLA Fair Wear and Tear policy guide is used industry-wide, and it's important you consult it before handing your car back to prevent any overly harsh treatment from your leasing company.
Of course, before you actually take out a finance lease, you should make sure you read your finance agreement carefully - this can have some details on what your leasing company considers fair wear and tear. Make sure you know what you're signing up for.
Unacceptable wear and tear can be just a case of bad luck, and have nothing to do with how responsible you are - negligent acts by others can even cost you money!
We can't blame the lease company for wanting their car back in good condition. They need to sell the car on after the end of contract.
As such, we recommend you put away a set amount of money for vehicle maintenance and general upkeep so that when it comes to the end of a lease period, you have money saved in case of any unacceptable wear lease charges.
For further information on the BVRLA fair wear and tear guidelines, check out their website.