What is Fair Wear and Tear? An Overview of the BVRLA Guidelines
Fair wear and tear is part and parcel of driving a vehicle. It doesn't matter how hard you try and keep your car in pristine condition, there is always going to be natural deterioration of the car caused by day-to-day use. This unavoidable deterioration is referred to as 'fair wear and tear'.
Where does wear and tear come into the process of how car leasing works? What happens at the end of a car lease? Since the leasing company (who is the registered keeper of the lease car) calculates the cost to lease a car based on its potential depreciation, they'll inspect the car for damage that could cost them extra money, and which they'll charge you for so they don't lose out. You don't pay for issues that come under fair wear and tear.
The British Vehicle Rental and Leasing Association (BVRLA) advise drivers of industry wide standards for acceptable wear and tear in the UK. The BVRLA are the trade body for car leasing companies in the UK, so their fair wear and tear guide is pretty much the holy grail for leasers wanting to know what exactly constitutes fair wear and tear.
(We should note that you should check with your specific leasing broker whether the finance company uses the BVRLA Standard or their own version. If they are BVRLA Members, they must provide a copy of the guidelines they use as part of their Code of Conduct).
The fair wear and tear guidelines for both business and personal contract hire are identical, although there are three different guides for three different types of vehicle:
Cars - Vehicles up to 8 persons.
LCVs - Light Commercial Vehicles (vans, minibuses) holding up to 17 persons.
HGVs - Heavy Goods Vehicles weighing over 3.5 tonnes.
The industry standard accepted levels of fair wear and tear are very comprehensive, relating to every aspect of the vehicle's condition. Using the BVRLA guidelines, we'll go through these different areas in detail to make sure you don't miss a trick when preparing to hand your car back at the end of the contract.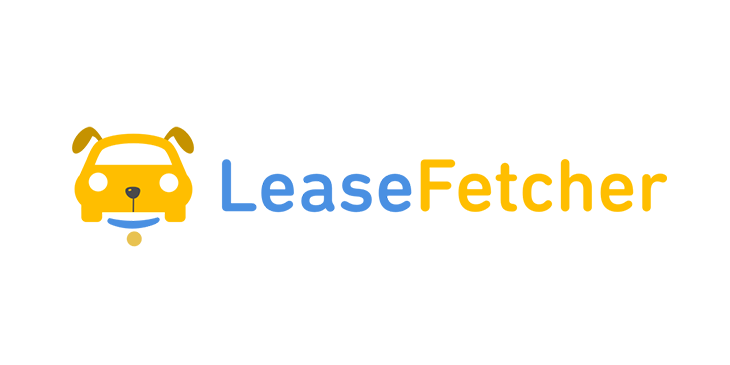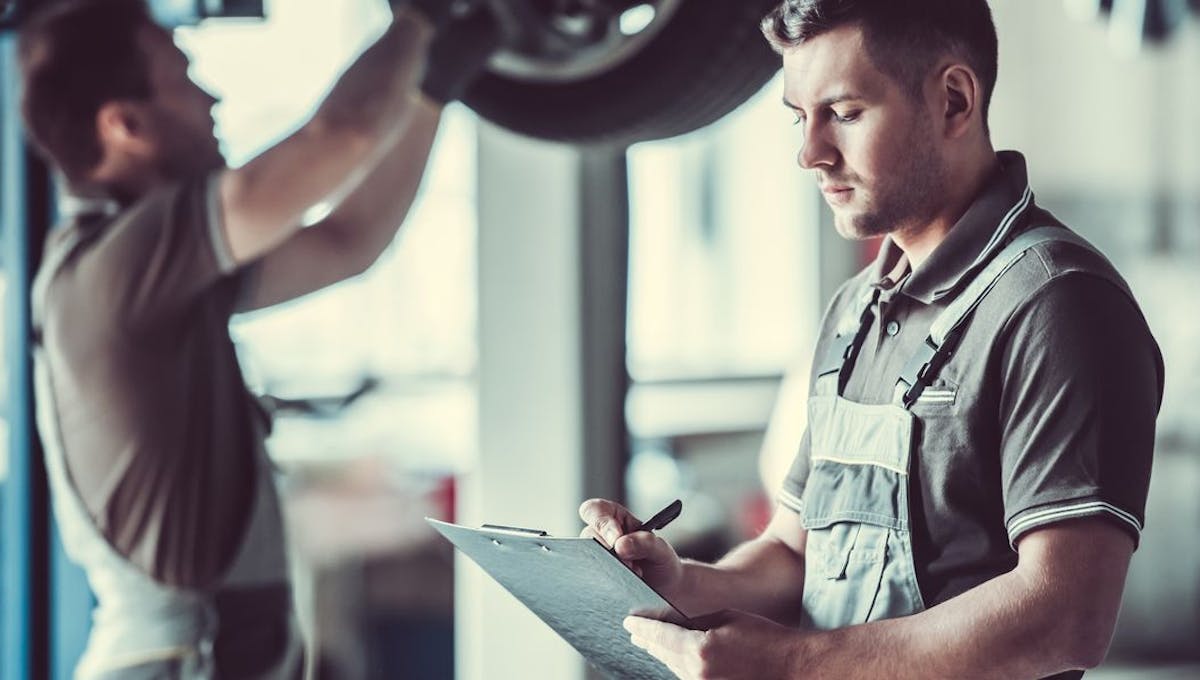 Things To Look Over/Arrange Before Hand Back
Before getting into the nitty-gritty of examination, there are some basic things you need to sort out before your car handover at the end of a lease.
General Condition
The vehicle should be roadworthy - no warning lights should be flashing or lit up.
The car should be refuelled/charged to an acceptable level.
The exterior of the car should be thoroughly cleaned to allow for an easy, detailed inspection.
The exterior should be free of rusting or corrosion.
The interior should be cleaned from top to bottom.
All electronic safety features (emergency brake assist, electronic stability control, etc) and advanced driver assistance systems (parking sensors, adaptive cruise control, etc) must be working.
Road safety
During your lease, you should be proactive in the upkeep of your car. You should maintain and service your lease car in line with the manufacturer's recommended servicing schedule.
The service book that comes with the car must be date-stamped by the service agent/repairer to show the leasing company that an approved service actually took place.
If the service is recorded electronically, you need to ensure the service agent/repairer has re-set the service interval display on the vehicles service history unit.
See our servicing posts for more info, including "what does a car service include", "how often should you service your car", and "what are the different types of car service?"
Documentation
You need to have all necessary documentation in place when handing over your car. Keep them in your glove box at all times to avoid misplacing them! You need:
Vehicle Registration Document
MOT Receipt (if your lease was longer than 3 years)
Service Book
Operation Manual
Other relevant documents
Vehicle Keys
In short, whatever keys you are given should be returned in good condition at the end of your lease.
Most of the time you'll have a master key, spare key and locking wheel-nut keys. If your keys have a remote control locking system, then all the controls should be in working order.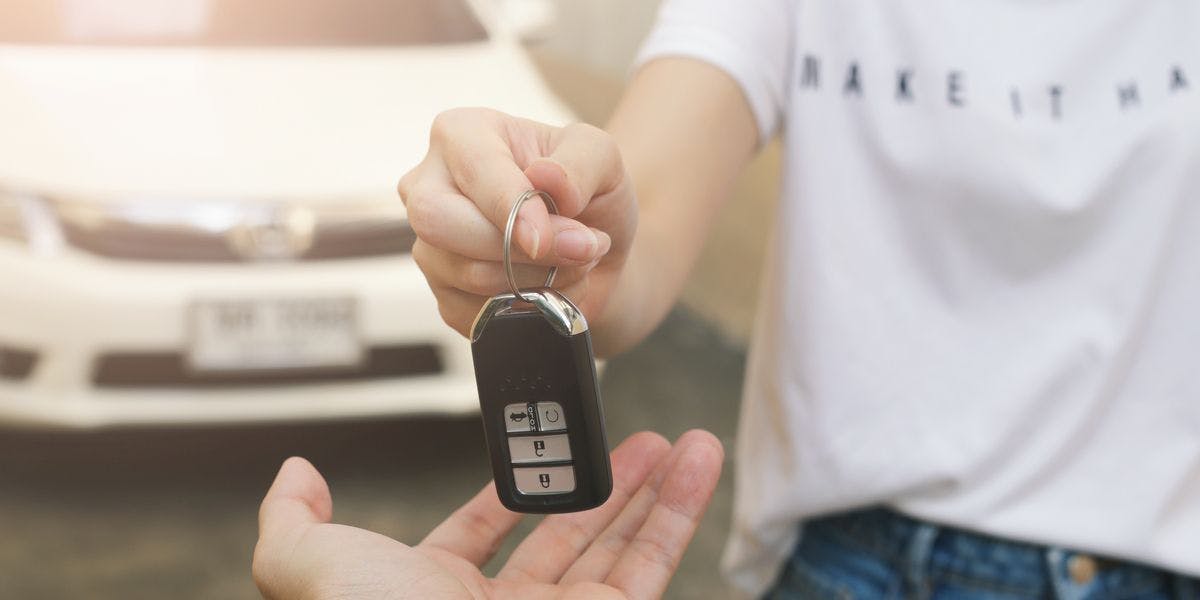 Guideline Categories
The following areas are all examined by the inspector.
Paintwork, body, bumpers and trim
The inspector will carry out a very thorough evaluation of the car in a good light so they can pinpoint every chip, scratch or dent your car might have sustained.
If you notice any of these issues before the end of your lease, you need to get them fixed to a professional standard by an approved mechanic.
If the lease car repair work is done poorly, you'll face end of lease penalty charges. Things to watch out for are flaking paint, paint contamination, preparation marks, poorly matched paint and a rippled finish.
Chips
Minor areas of chipping, including the door edge are acceptable under the BVRLA fair wear and tear guide. However, if the chipped area requires the whole panel, bumper or trim to be repaired or repainted, the damage will not be accepted.
Scratches
Get the ruler out folks - scratches up to 25mm are not punishable in relation to the vehicle's age and mileage. If the primer or bare metal of the vehicle is showing due to a scratch, it will be classed as harsh treatment and you will be penalised. That car scratch repair cost is a bummer at the time, but the hefty lease car return charge is much worse!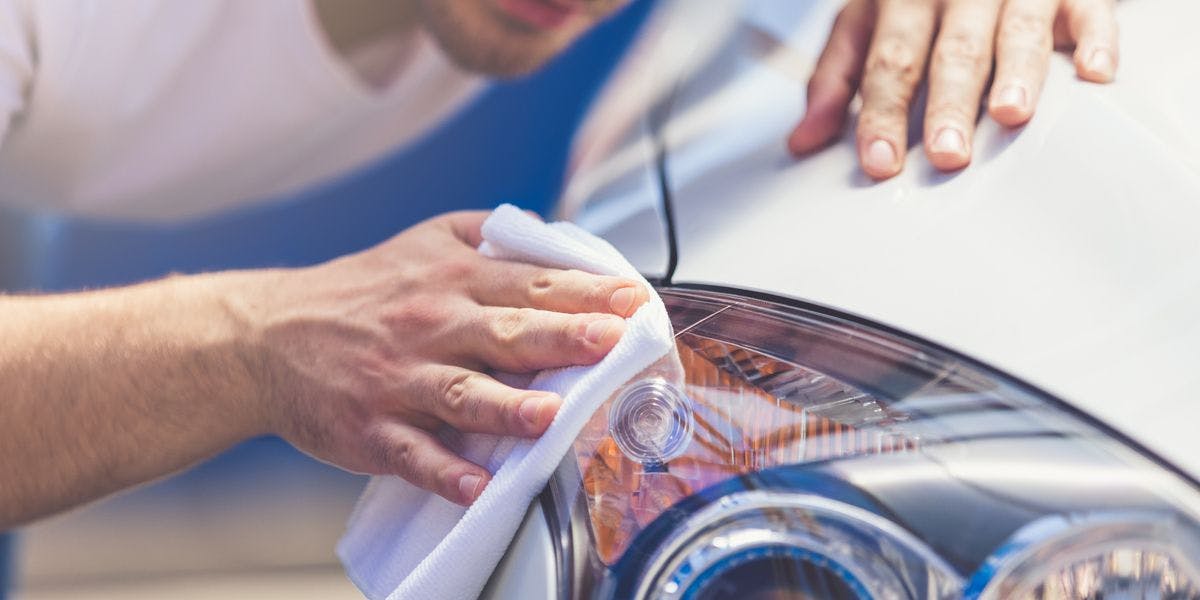 Dents
Dents up to 10mm are acceptable as long as there are no more than 2 per panels damaged and the paint work in still intact.
On the other hand, dents on the roof or swage line (aligned with the door handle) will not pass the inspection unfortunately.
Moulding, wheel arch trims
Scuffs and scratches up to 25mm are acceptable as long as the moulding or trim is not broken, cracked or deformed.
Soft and hard top convertibles
If you've opted for a luxury lease deal, you may be lucky enough to get a convertible. The convertible roofs must be fully operational, free from damage. There shouldn't be any cracks or creases on the rear window either.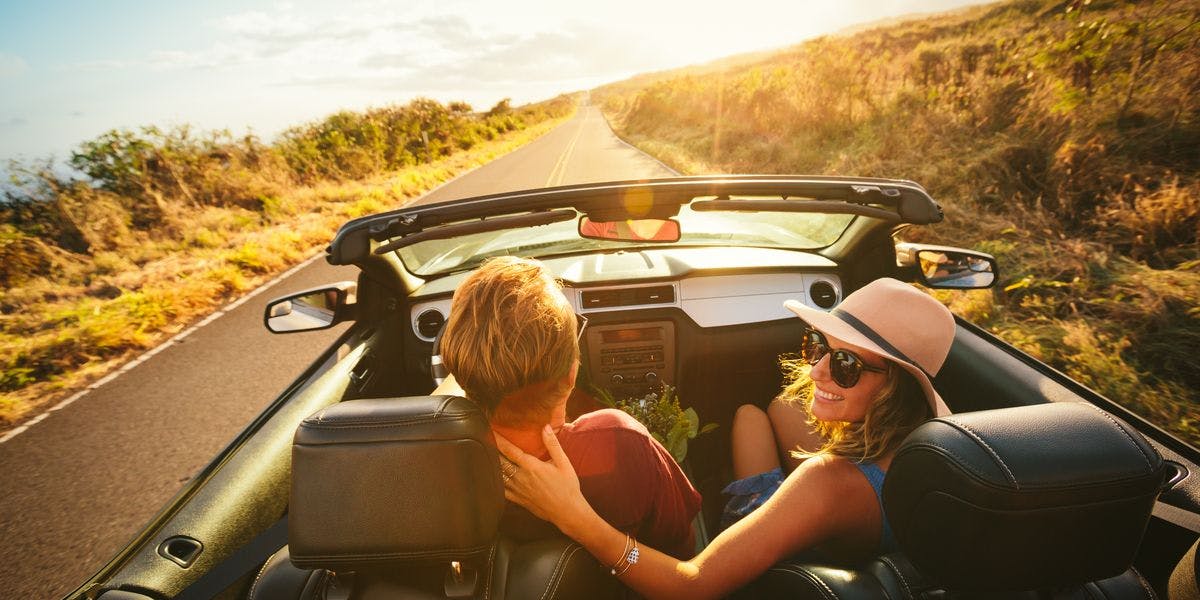 Badges and labels
Whether you've stuck on a bumper sticker of your favourite football team, or have your parking permit displayed proudly, it all has to go. Removing badges, logos, emblems, stickers must be done professionally before returning the vehicle. Any damage caused as a result will be unacceptable and further charges will incur.
Tow bars
If you're desperate for a camping getaway and you need to tow the camper van, don't forget to ask permission from the leasing company. If approved, the tow bar must be in prime condition. A ball cover must also be in place.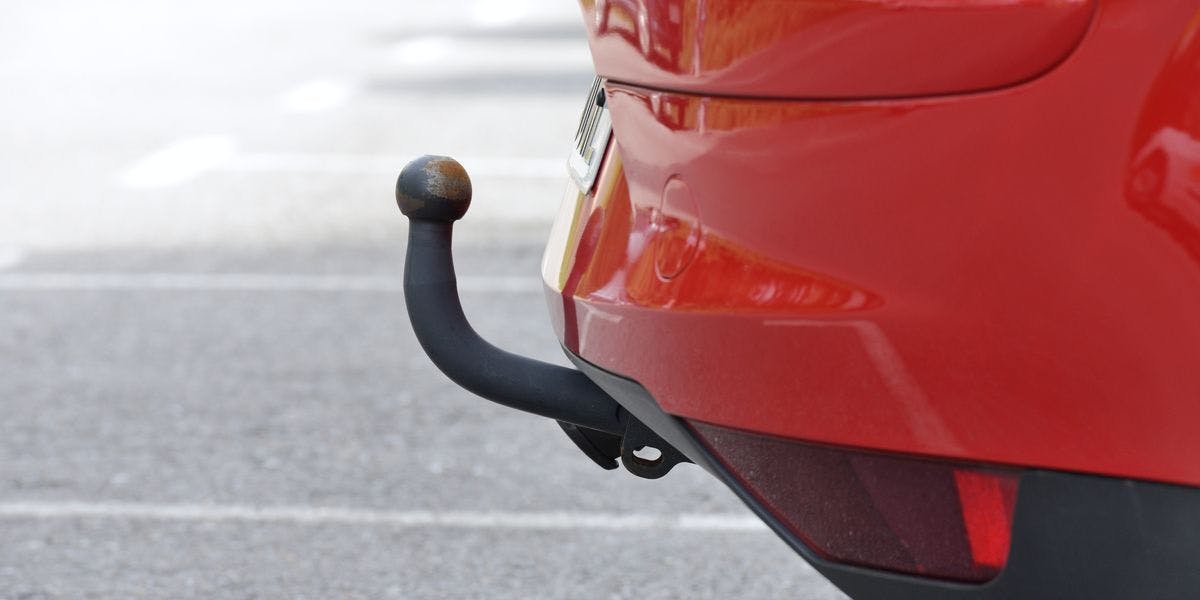 Windows, glass, door mirrors and lamps
Glass is very easily damaged so your inspector will be doing the rounds of the car to pick out every and any issue on your windows, mirrors, and lamp coverings.
Windows/windscreens
Light, unavoidable scratches are accepted provided it does not impede the driver's line of sight.
Noticeable chips, cracks and holes will not get you pass marks at the inspection.
Repaired chips within the drivers line of sight are not acceptable, but chips repaired outside the drivers line of sight are. This is as long as they are repaired to a professional standard and a warranty for the work is provided.
Door mirrors
Missing or damaged door mirrors are not accepted in accordance with fair wear & tear guidelines.
Adjustable or electronic door mirrors must be in working order.
Lamps and lenses
Lamps must be working. Minor scuffs up to 25mm are acceptable, but holes or cracks in the glass as well as plastic covers of lamp units are not acceptable.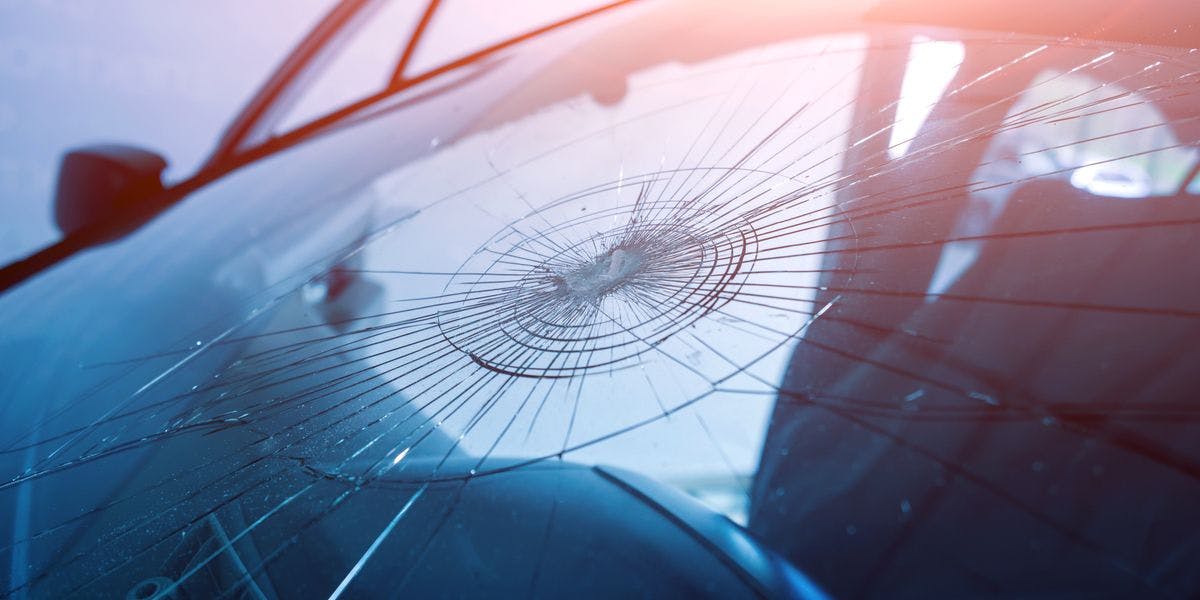 Tyres and Wheels
It's incredibly easy for your tyres and the surrounding area to become damaged without you noticing. It's important that, before you hand your car back, you do your own investigative work to see if it's all in good shape.
Tyre wear and damage
All tyres must meet the minimum UK legal requirements. The tyres must also comply with the manufacturer's recommendations for tyre type, size and speed rating for the vehicle.
Damage to sidewalls, tread or uneven wear and tear due to under/over inflation will not be accepted. Check our guide to how to check tyre pressure.
Wheels and wheel trim
Scuffs up to 50mm on the total circumference of the wheel trim and the alloy wheels are accepted as fair wear and tear. Dents and holes on the rims and trims are not.
Damage to the wheel spokes as well as the hub of the alloy wheel is not acceptable either.
The spare wheel, jack, and other essential tools must be intact and in good condition. If you were supplied with an emergency tyre inflation canister, this should be returned in the same condition it was delivered. If the canister has been used, it should be replaced before returning.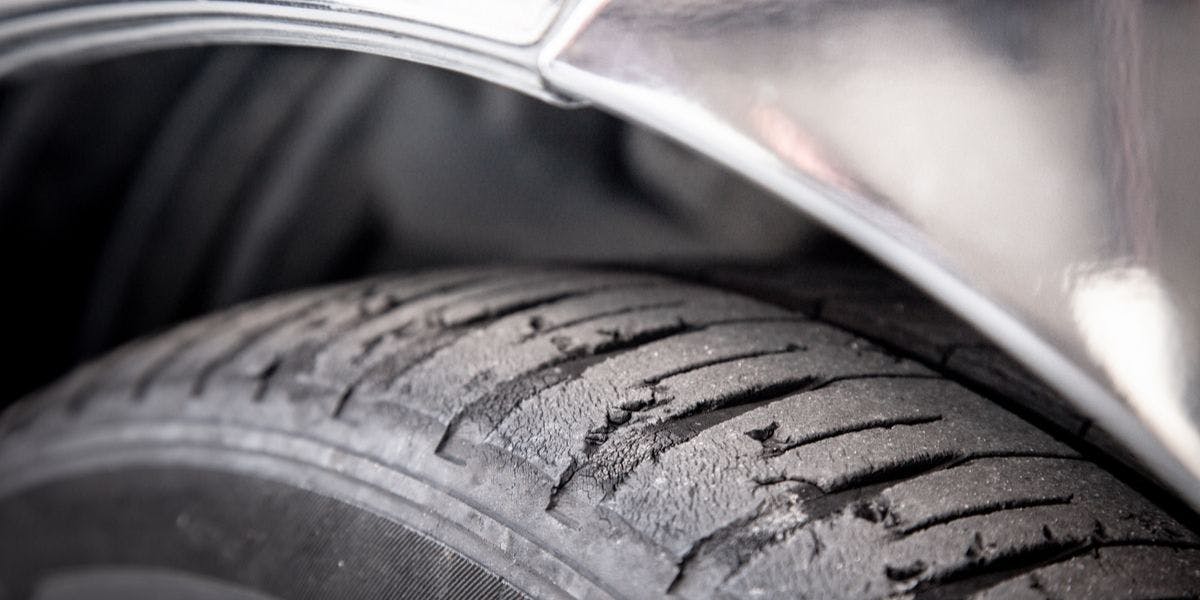 Mechanical condition
When returning your car, you should be confident that it is MOT-passable.
Well in advance of returning your car, make sure there are no illuminated warning lights on the vehicle's engine management system. Things to look out for are oil pressure, diesel particulate filter (DPF), and tyre pressure system (TPS).
If there are any lights flashing or illuminated, the vehicle may not be driveable so make sure you know your icon symbols! If the vehicle can't be driven, the collection process will be delayed and you will be charged.
At Lease Fetcher, we advise all our customers to complete a full check-up of their car 2 months in advance of return to avoid any extra charges.
Neglecting the mechanics of the vehicle will come back to bite you when return it. Refusing to service the vehicle or failing to act on warnings from the vehicle management system will ensure you are charged a hefty penalty fee.
The following items are deemed unacceptable fair wear and tear:
Brakes - e.g. grooved brake discs as a result of excessive wear or metal to metal contact from worn out disc pads.
Engine - e.g. damage as a result of negligent acts to the coolant, oil and internal components.
Automatic Transmission - e.g. noisy gearbox, loose gear linkage and abrupt gear changes are all signs of unacceptable wear and tear.
Manual Transmission - A noisy or sticky clutch and gearbox as well as excessive wear and clutch slipping are all signs that you need to get the vehicle checked before return.
Vehicle Underside - Any collision/impact damage to the underside of the vehicle is not acceptable. If catalytic converters are not working as a result of damage, charges will incur.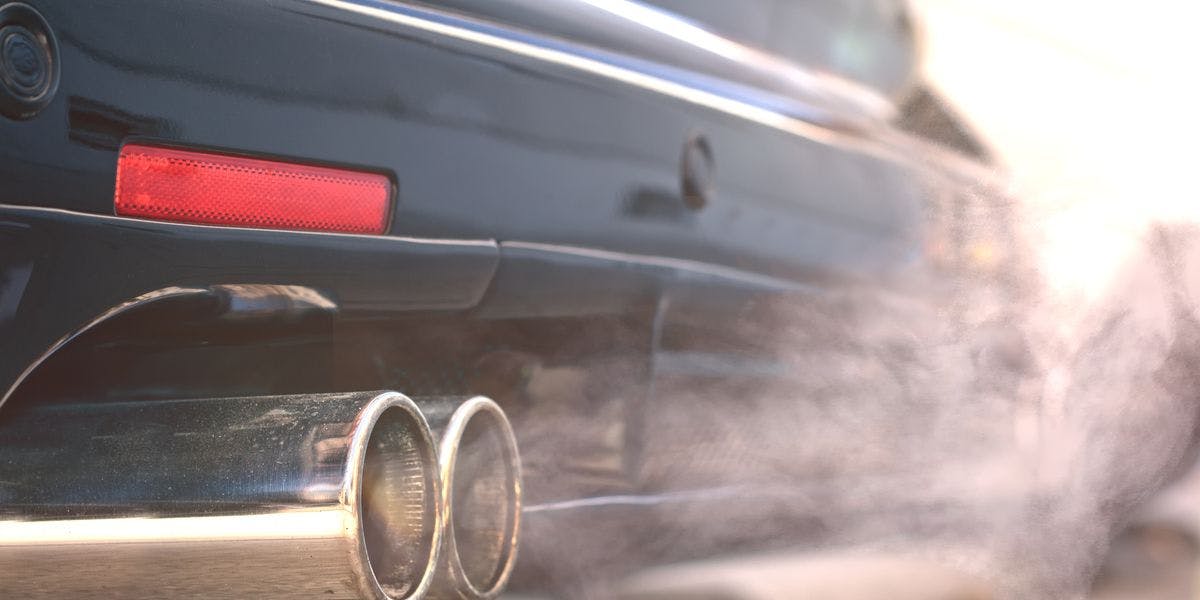 Vehicle Interior
It's not all about the outside of the car. If you've ever let your monthly inside-of-the-car spring clean slide, you'll know exactly how dirty it can get inside.
The inspector won't be getting out the hoover and the leather seat cleaner for you! Learn how to wash your car properly inside and out well in advance of pick up day.
Passenger area, seats, headrests and trim
Ensure the interior of the car is clean and fresh with no noticeable damage including burns, scratches, tears and stains.
All of the seats must match the original supply - any Lewis Hamilton fanatics that are tempted to get racing stripe seats, take note!
Wear and tear of the seats through normal use is unavoidable and obviously acceptable.
Interior items such as seat belts, lights, air-conditioning, rear view mirrors, sun visors, and headrests must be present, clean and undamaged.
Door aperture, boot, boot liner and luggage area
Scratches on seals, sills and treads as a result of normal usage are acceptable.
Ripped or torn floor coverings, carpets and damaged trim panels do not comply with the BVRLA's fair wear and tear policy and are deemed unacceptable.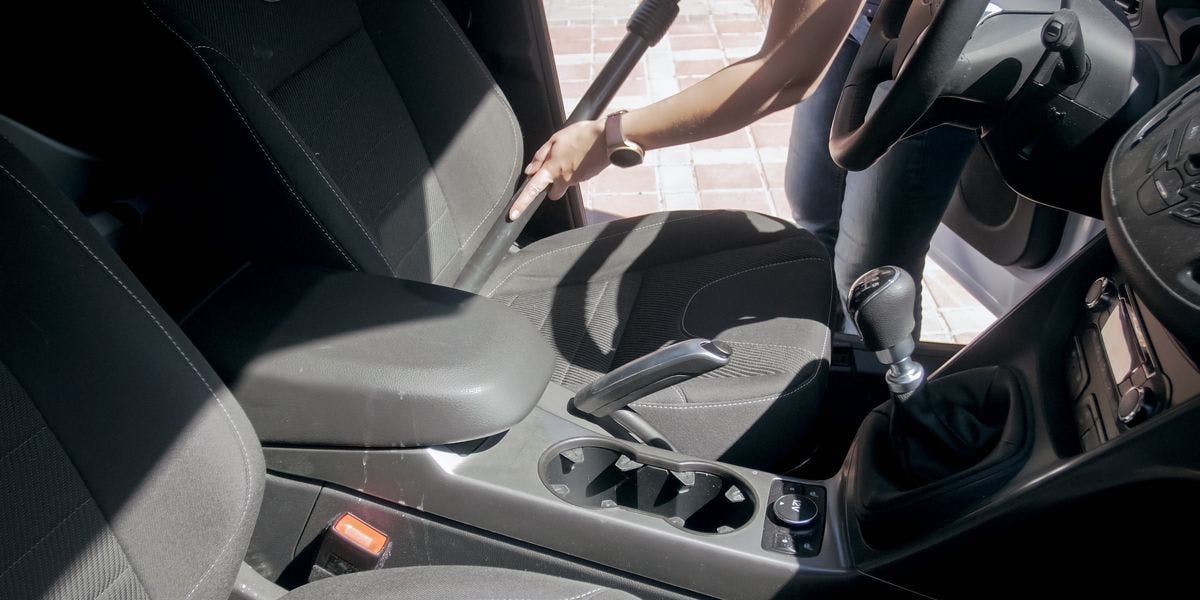 Equipment and Controls
This covers all your in-car entertainment equipment, hands-free telephone and navigation systems.
All the equipment must be returned in the same fashion it was delivered to you.
Equipment and accessories that fall under this bracket include satellite navigation discs, SD cards and remote units, headphones, charging leads (electric cars only), and Bluetooth.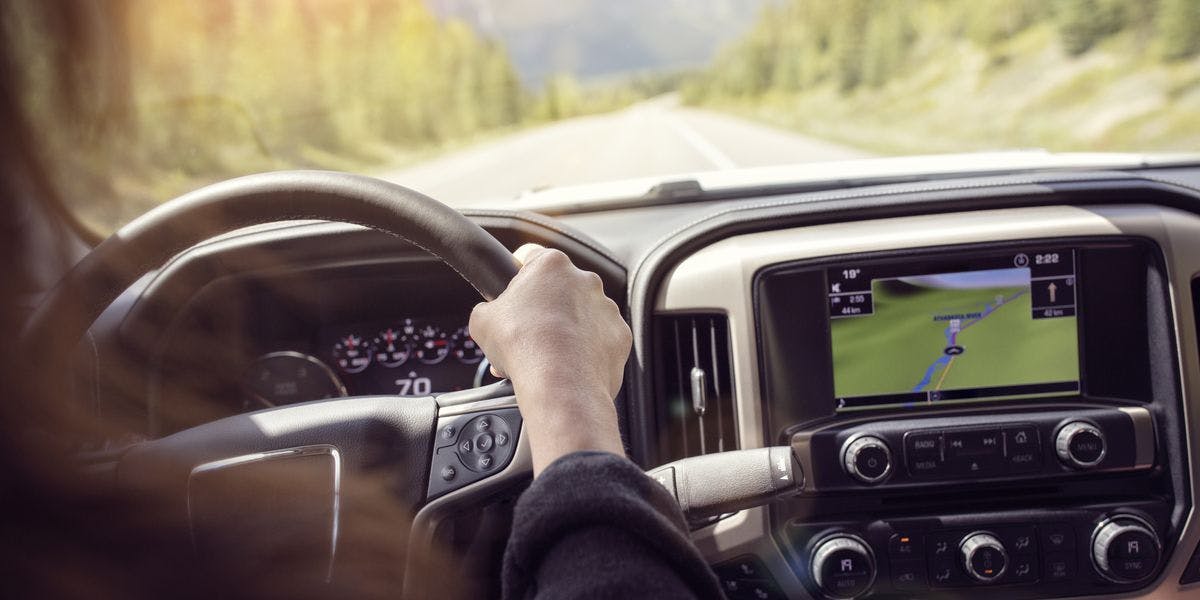 What happens if I damage my leased vehicle?
Damage to a leased car as a result of an accident, poor treatment or negligence is not covered by fair wear and tear guidelines or your car lease warranty. If you return the vehicle damaged you will be hit with an end of lease charge. This is why it's crucial to service and maintain your vehicle throughout your lease agreement.
When you return your vehicle to the leasing company at the end of your contract, the condition of the vehicle will be inspected. If visible damage is identified, this will be noted and you will be liable to pay a hefty end of lease penalty charge.
These penalty charges can burn a hole in your pocket, so don't let it get to that stage! Accidents happen - it's all part of being a driver. It's always better to get the damage repaired before you return your leased car.
It's handy to know that finance providers will charge you a small fortune because they have the right to do so. Whereas, if you take your vehicle to a professional mechanic, you'll dodge some hefty penalty charges. Whatever you do, DO NOT try and repair the damage yourself. All lease car repairs must be up to a professional standard that provide a full warranty of the work.
If you want to know more about how the BVRLA's fair wear and tear guidelines apply to you, speak to your leasing broker directly. Remember you are liable to pay return charges even if you are ending a car lease early.
Interested in leasing?
If you're considering taking out a lease deal, Lease Fetcher is here to help. We help you compare lease deals from UK leading brokers - see our collection of personal car leasing and business car leasing deals available in the UK for a range of top manufacturers.
When you take out a lease deal, you should consider a lease car maintenance package to keep it spic and span - you can decide whether it's for you in our post "Is car lease maintenance worth it?" You should also be aware of other return charges you may receive like the excess mileage charge.
For more hints and tips on car maintenance, check our car maintenance checklist, these car maintenance tips from the experts, and consider downloading one of these car maintenance apps.