Car Lease Maintenance Explained
In an ideal world, your lease company would maintain your car, fill it up with petrol, and give it a right good clean at the car wash - after all, you're not the actual owner. Surely that has its perks?
Of course - this isn't an ideal world. When you take out a business or personal contract hire deal, you're responsible for keeping the car in good condition and paying for any repairs that aren't covered in your manufacturer's warranty or maintenance package.
This guide will run you through everything you need to know about car lease maintenance!
Do I need to service my lease car?
Yep! The golden rule of good lease maintenance is making sure your car get its regular services.
In your lease agreement, there should be details on how often you need to service your car. These services are usually once or twice a year.
This servicing needs to be carried out by an approved car dealership that the lease company is happy with, throughout the entirety of your lease contract term.
It's vital you get your service book stamp, or you'll face a fine for lost documentation (unfair wear and tear as outlined in the BVRLA guidelines) when you hand back your car!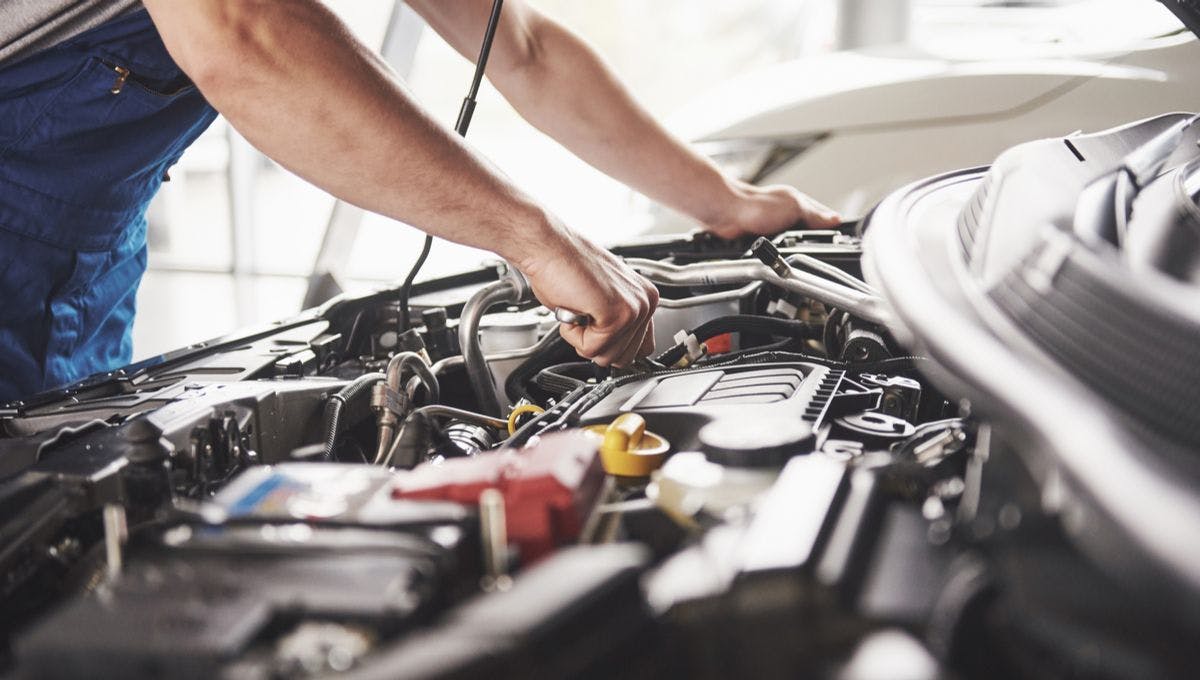 My lease car needs repaired/maintenance - what do I do?!
Don't rush off to your nearest garage - make sure you contact your car leasing company, or check your documents, to see what dealership you need to go to.
While a few companies will allow you to use an independent garage, most will require you to take the car to a franchised dealership.
This is because the new car will be under warranty. For instance, if your new Kia breaks, you can take it to a franchised dealer and make use of the 7 year warranty.
If you're leasing a new car, your car is always going to be in warranty! For the majority of people, your repair costs for a lease car over the contract term should be pretty low.
What does my warranty cover?
Warranties differ from manufacturer to manufacturer.
The warranty covers everything that shouldn't have broken - so not things that you can expect to wear/deteriorate, like brake pads, tyres, or anything down to driver error. In fact, it's probably easier to list what's not covered in the typical car warranty:
Brake linings and disc pads.
Everything to do with tyres.
Wiper blades (these are used too much to be included in a warranty).
Seat and backrest covers.
Cabin and rear floors (coverings, fabric etc)
Spark plugs.
Small batteries (keys, alarms etc).
Blown light bulbs (interior, headlights etc).
Brakes that just need adjusted.
Clutch adjustment.
Headlight adjustment.
Wheel balancing.
It's important to note that the majority of these issues will be picked up at your regular service. By simply making sure your car's receiving good, regular maintenance from a reputable garage, then you can make sure you're not going to be facing a hefty bill at the end of your lease!
Do I need to MOT a lease car?
If you lease a new car on a term of 3 years or less, you won't need to take the car for an MOT before you hand the car back.
If you have it longer, or lease a used car, then you're responsible for getting the car MOT'd. Some maintenance packages will sort this for you, assuming you have a long-term lease.
What maintenance can I carry out at home?
You don't need to be a mechanic to do some basic vehicle maintenance. Taking care of basic tasks yourself saves you money at the garage.
Here's a few simple things you can do at home to keep your lease car in tip-top condition:
Learn how to check tyre pressure and adjust accordingly.
Check and top up your engine oil level.
Keep windscreen washer fluids topped up.
Check radiator and coolant levels.
Examine your windscreen for chips and cracks.
Regularly inspect the lights on your vehicle for blown bulbs.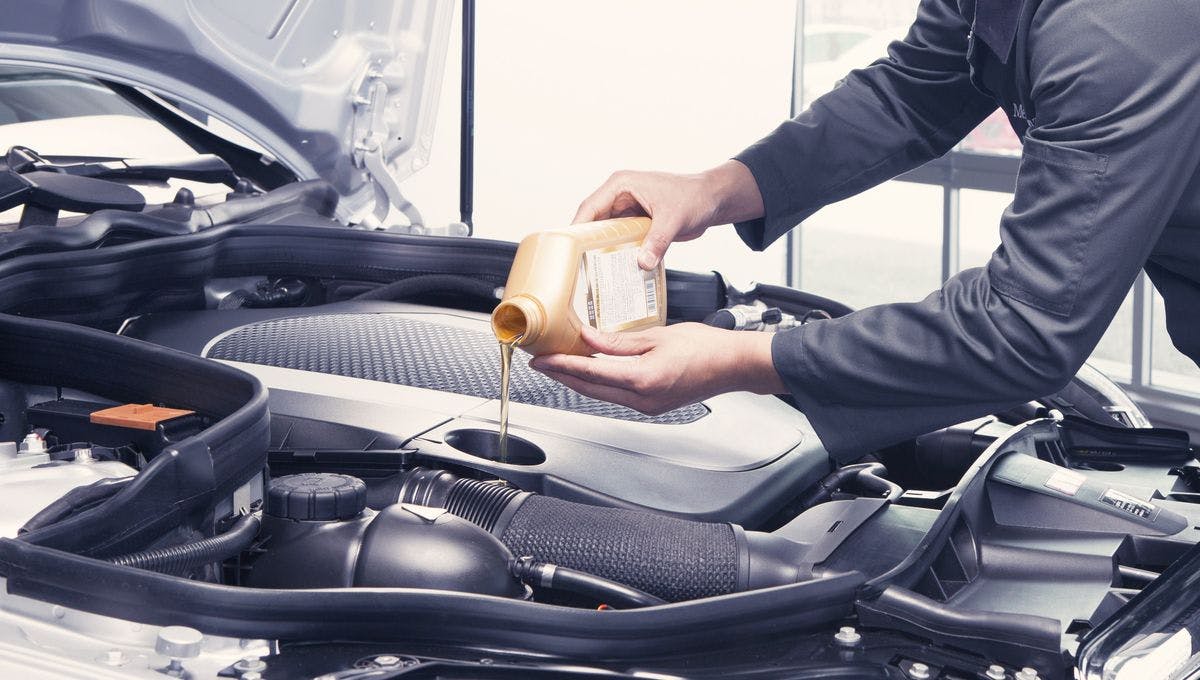 What is a maintenance package?
A maintenance package is an add-on usually offered by your leasing company or finance provider.
This aims to give you some peace of mind and saves you some hassle - you pay a monthly fee and have all of your car maintenance taken care of, including services and MOTs.
The monthly cost varies considerably based on the car you lease. For instance, a Ferrari is going to have a far bigger monthly maintenance cost than a Corsa!
Here's what's usually included in a typical maintenance package:
Scheduled manufacturer's services (detailed in your car's handbook).
Mechanical/electrical repairs.
All repairable/replaceable parts considered 'fair wear and tear' - such as brake pads, disks, light bulbs, batteries, exhausts, belts, wiper blades, alternators and starter motors.
An MOT if your car is older than 3 years while you're leasing it.
Breakdown cover.
Car pick up/drop off to your home - minimal hassle!
Replacement tyres (that aren't down to driver error!)
Is a maintenance package worth it?
It's up for debate whether your leasing company's maintenance package is worth the monthly cost.
The main incentive is to offer peace of mind, so that if an expensive repair crops up, you're not out of pocket.
Mostly, this is down to luck. With a lease on a new car, you're unlikely to need many repairs and parts shouldn't be failing on you. So if you're confident in your new vehicles reliability, it might be worth just dealing with the occasional maintenance costs out of your own pocket.
Taking your car for a full/part-service at the service intervals stated in your manufacturer's manual should be enough to keep your car in good nick. Combine this with the basic at-home care we mentioned, and you should be golden.
Of course, if you're a cautious person who's going to stress about their car getting damaged (or you have bad luck), a maintenance package is probably worth the extra money for the peace of mind.
What about breakdown cover?
Breakdown cover is typically included in a car maintenance package.
So whether you take your lease company's maintenance package or not, it's essential that you purchase a good breakdown cover service with a courtesy car for the duration of your contract length.
Breakdown assistance cover is usually dirt cheap.
You can usually find a reputable company with a special offer on - it's typically a couple of quid a month and it's absolutely worth it. You don't want to be shivering at the side of the motorway in winter with no cover, so get it purchased!