Car Lease Transfer Explained
For months, Janet and her husband had been trying (and failing) to coordinate who would get their BMW 2 Series Coupe to take to work. Both of their commutes were lengthy, with dodgy public transport links, and they worked in completely opposite directions from their home - every morning turned into a heated debate about who needed the car the most.
Unsuccessfully, she had been asking her boss about a transfer to an office near her home. Without any signs of a move in the near future, Janet bit the bullet and decided to sign up for a personal contract hire deal for a nippy Fiat 500 Hatchback. Goodbye, number 38 bus.
But now Janet's boss has given her the green light for an office transfer - she can walk there in less than 30 minutes! This will save her a ton of commuting time and a healthy wad of cash on petrol. So, is the Fiat 500 lease doomed to sit in the driveway collecting dust? Janet and her husband don't need 2 cars now. But she's outwith her car lease cancellation rights window and she's not prepared to splurge on termination fees for ending a car lease early.
After a little bit of Googling, Janet thinks she's come up with a solution that will help her exit her personal contract hire deal without paying £1000s up front - a car lease transfer.
What is a car lease transfer?
A car lease transfer is as simple as it sounds: you give your leasing contract to someone else.
You likely already know how car leasing works, so if you leave out the final stage of handing the car back to the broker, the car lease transfer comes into play. When you transfer your car lease contract, the terms will be the same for the new lessee - the remaining cost to lease the car, the contract expiry date, and annual mileage will all remain consistent. What happens at the end of the lease will be the exact same. The only thing that changes is that the new lessee will take over the contract.
You won't have any connections to it anymore. The new lessee assumes full responsibility for the lease car and contract terms until the end of the lease rolls around.
Opting for a car lease transfer is generally a win-win-win situation:
You don't need to pay excessive early termination fees.
The new lessee gets an almost brand new vehicle on a short term contract with cheap monthly payments, no large upfront deposit (initial rental), and potentially your lease car maintenance package if you have one. The lease car warranty terms will remain the same too. No need for them to try and get a used car lease!
The broker still gets money to cover the cost of depreciation.
Am I eligible for a car lease transfer?
There are a few requirements you must meet if you want to go for a car lease transfer. To begin with, your broker may not allow it, in which case you should check out our post about ending a car lease early.
If your broker does allow it, the following requirements must be met:
Your lease must be part of and being transferred to a contract hire agreement - not lease purchase, PCP, or similar.
You must still have at least 12 months remaining on your lease.
The car must not already have been part of a car lease transfer agreement.
The new lessee must pass a car lease credit check.
Your broker will also charge you an admin fee to carry out the paperwork involved in the transfer.
Before you agree to anything, you should make sure that you definitely will not be held responsible for anything related to the car after the transfer has been completed. If you are, it might not be a financially sensible idea as you have no way of knowing what extra costs might be incurred by the new lessee.
Where can I find someone to transfer my car lease to?
As well as asking around yourself, there are a few websites you can use to connect you to potentially new leases.
Sites like "Swap A Lease" will charge you £39.99 to advertise your car lease on their website. They have a wide membership base of people searching for short commitment, low cost, no deposit leasing deals.
If you successfully transfer your lease on there, they charge you for 2 months rental. If the reason you're looking to get out of the lease is because you're on a super tight budget, this might be an issue for you.
There are loads of forums and things like Gumtree and Facebook Marketplace where you can list your lease independently for no fees.
It's likely that the potential new lessee will ask a fair few questions about the car before they make any commitments. They obviously don't want to take on car that hasn't ever been serviced at the appropriate dealership or take on a lease car that will fail the BVRLA guidelines for fair wear and tear - they will be paying the lease car return charges after all!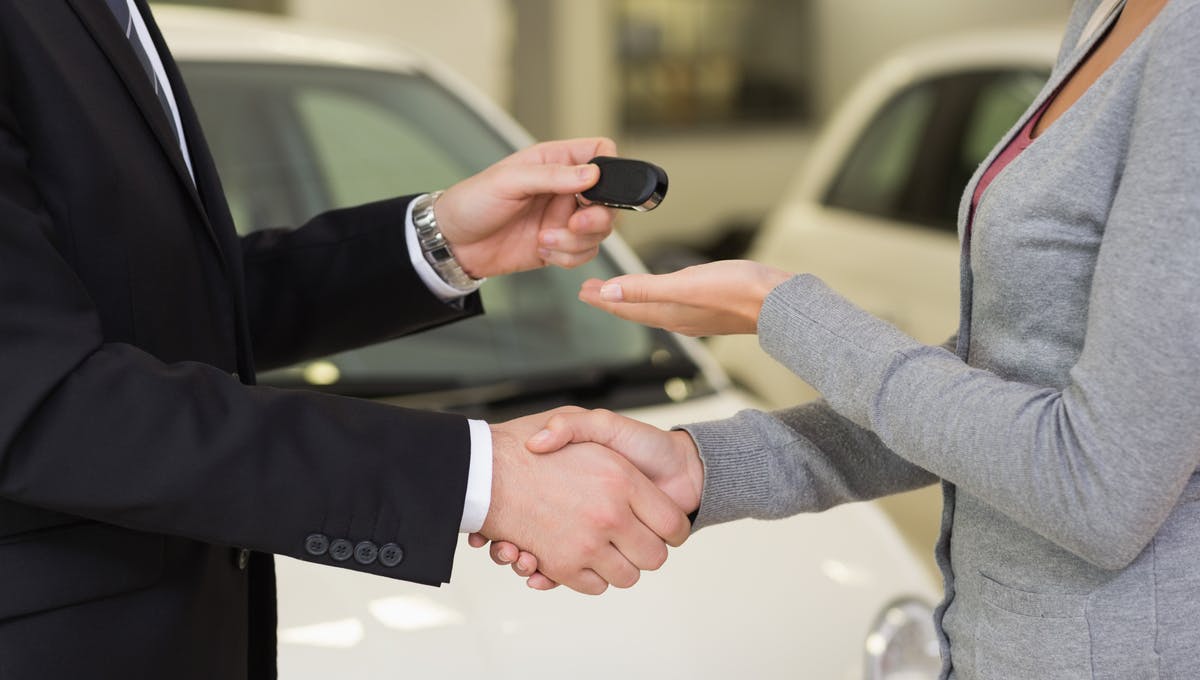 How does the car lease transfer process work?
There are a few parties involved in the car lease transfer process and as a consequence, there are a few steps you need to go through to finalise the deal. This is what the process looks like:
Make sure you are eligible - go back to our checklist to confirm this!
Reach out to your leasing company and ask if you can get a car lease transfer.
The broker will contact the finance company to make arrangements.
The new lessee needs to undergo and pass a credit check and fill out a finance application.
The broker will ask for copies of your ID and the current mileage on the car.
The funder will send a new modifying agreement to the broker, who will send it on to you.
You should print off and sign this new agreement and send the original copy back to the broker.
The funder will review all of the documentation and when they give the green light, the transfer is complete. You will give the new lessee all the necessary documentation for the car, including servicing record and they will pick up the car.
If you put a private plate on your financed car, you'll need to fill out paperwork to get this back before the transfer.
As you likely know, lease cars don't include insurance, so you'll need to cancel or transfer your policy (and lease gap insurance policy if you have one) to your new car. The new lessee will arrange their own insurance. Road tax is included in the lease price so you don't have to do anything there.
Until the final go-ahead has been given, you will need to keep making payments on the lease. The process could take a few weeks.
What are the pros and cons of transferring your car lease?
There are various benefits and drawbacks of a car lease transfer.
On the plus side:
You can get out of the contract early without hefty early termination fees.
The buyer gets a good deal on a new car with low mileage and no chunky down payment.
The buyer is able to secure a deal without a massively long term commitment.
On the flip side:
It can be a time consuming process to wrap up.
There are still costs involved in the admin of swapping your lease.
You could still have some responsibility for the car after transfer (check your T&Cs).
How can I avoid having to transfer my car lease?
Sometimes, your circumstances can change beyond what you could have anticipated, so there is unfortunately no avoiding car lease transfers without racking up an expensive bill.
You can plan to avoid transferring your car lease for a number of other scenarios. If you're someone who likes to get a brand new car more frequently, you could opt for a shorter lease agreement. And if you think you need a bigger/smaller car in the near future, you can plan for this too.
Using Lease Fetcher's filter search system, you can compare lease deals and find the perfect personal car leasing or business car leasing offer for you.
Think about where you'll be in 2 or 3 years time when you're taking your pick and you'll be able to secure a deal that will see you through just fine for the next few years! See our car leasing tips to reduce your lease cost - like how to pick the best time to lease a car and select the right car lease contract length for you. You can also try your hand at these car lease negotiation techniques too.
---