Do Lease Cars Include Insurance?
Everybody likes to get a good deal on their new car, and there's no exception when it comes to leasing. That is what we're here for, after all!
But particularly with leasing, one thing you can't afford to scrimp on is car insurance.
When car leasing, you're never the registered keeper of the lease car, and other than some general 'wear and tear', the car should be returned looking as spic and span as it did on the delivery day.
With this in mind, it's important to have an insurance policy in place to cover any potential damage or fault claims, and even personal injury.
We've already covered how car insurance works, so here we'll specifically talk you through whether it's incorporated into your lease agreement, what kind of insurance you need, and how to set it up for a lease car.
What is included when leasing a car?
When taking out a lease, you're automatically getting a great deal on the areas you're covered for. Road tax is included in your car lease monthly payments, and you're covered by a full manufacturer's warranty.
Unfortunately you can't always get everything, and insurance cover is rarely included as standard in the price of your lease deal.
Much like other add-ons such as total care maintenance packages, breakdown cover, and servicing, insurance is an additional cost on top of your monthly rental.
Some lease companies will offer a combined deal that includes insurance, which although isn't usually much cheaper, does mean you have just one monthly payment coming out for your car.
Since the leased car always remains the property of the leasing company, whichever way you insure the leased car, getting quality insurance is about more than just peace of mind.
Most leasing companies have mandatory insurance requirements, and you'll have to get a policy in place before your vehicle gets delivered.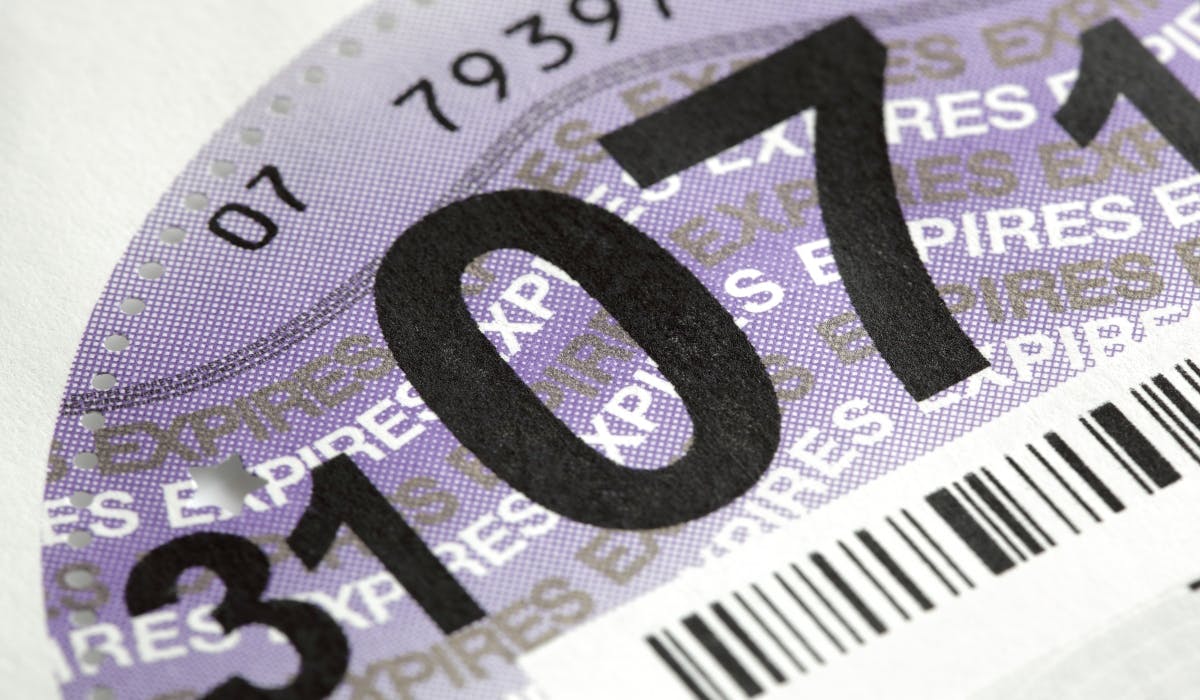 Whose name goes on the insurance certificate?
The details will vary slightly for the kind of lease you agree to, so it's important to check that you've got the right names on the right documents.
For personal leasing, or personal contract hire (PCH), the driver signing the lease must also be either the main policy holder, or a named driver (additional driver) on the insurance certificate.
If you're taking out a business car lease, the company name or director's name should typically be the one on the insurance certificate. As business leasing can work a little differently, companies looking to lease should check out our "how does business car leasing work" guide.
What type of insurance do I need?
Regardless of the lease type, for any vehicle you decide to lease, you'll have to take out a fully comprehensive insurance policy.
Fully comprehensive cover tends to be on the pricier end of policies, but offers own damage protection as well as third party. You'll be covered for any damage to you or your lease vehicle, and any damage you cause to other drivers or cars.
Plus, if the worst case scenario happens and your car lease is a write off, your insurer will compensate you for the car's current value.
It's important to note that these policies will be void if you fail to meet any legal requirements like holding a valid driving licence.
GAP Insurance
If you're set on having a fully insured vehicle, lease GAP insurance is a great addition on top of your existing policy. Since the dealership is only lending you the vehicle, it's in the best interest of both parties to get your leased vehicle the best cover possible.
Guaranteed Asset Protection, or GAP, will cover you for the shortfall if your car is written off or stolen, and you won't have the hassle of making up the remaining debt to the lender.
If you're wondering "is GAP insurance worth it?", check our post where we break the pros and cons down for you.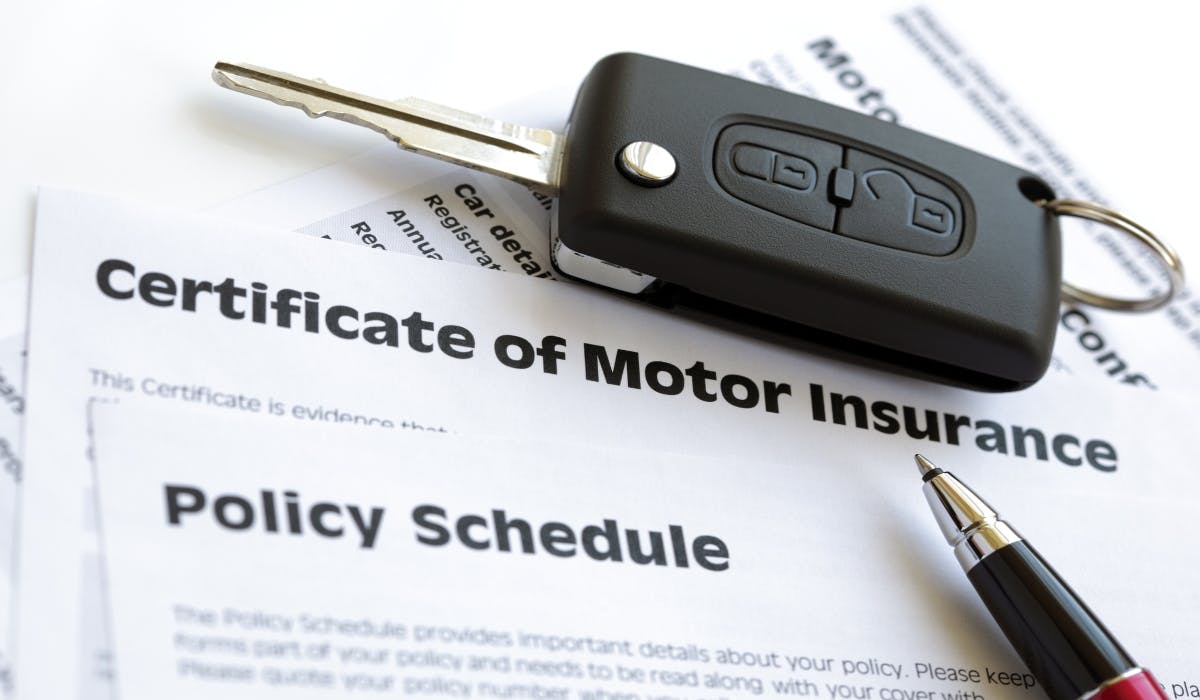 How do I set up insurance for my lease car?
As the finance company is the registered keeper in a contract hire agreement, you should always make the insurance company aware when you're insuring a lease vehicle.
It's unlikely to affect the price of your insurance quotes, but your vehicle does need to be insured from the day of delivery till the day you return it. It's important for them to have all the correct details from the start of your lease contract.
For more information on insurance, don't forget to check out our guide to how car insurance works, and what to do if your lease car gets stolen.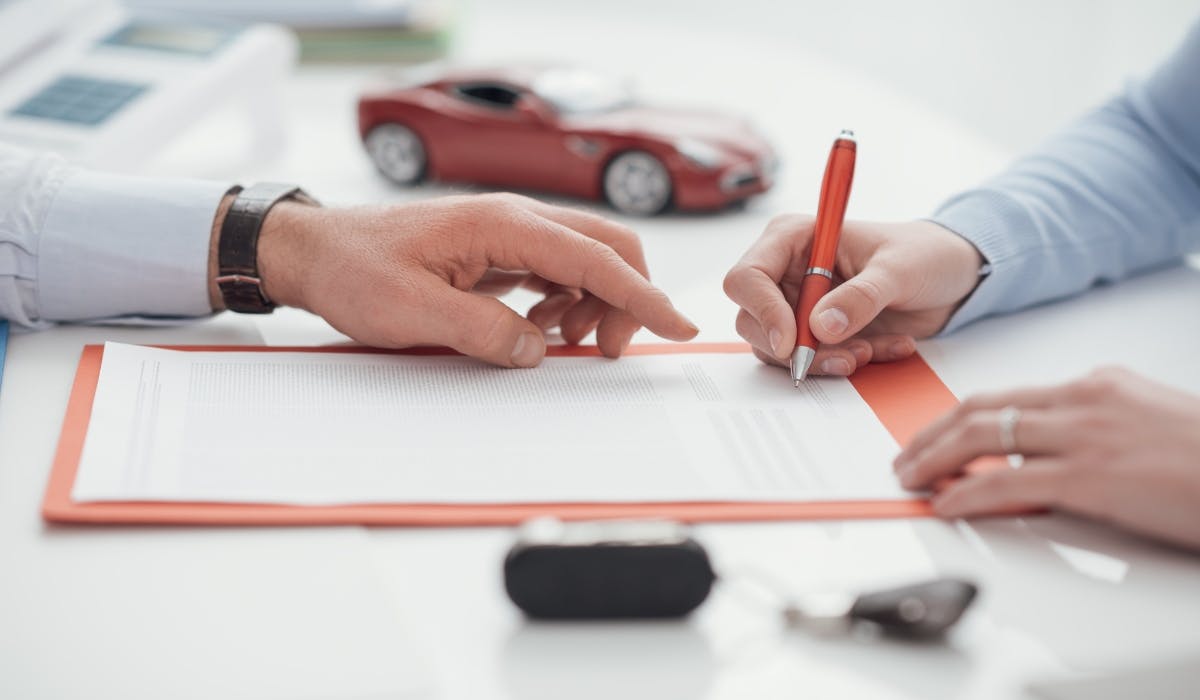 Looking for a great car lease deal?
Here at Lease Fetcher, we make finding the best car lease deal easy. We round up deals from the UK's leading leasing brokers so you can compare them, all in one place. Read up on our car leasing tips and see our personal car leasing and business car leasing deals pages for more!
---