How Does Car Leasing Work?
There are so many ways to get yourself a car. Buy new. Buy used. Buy in cash. Buy with a loan. PCP vs HP. Lease purchase car agreements. PCP vs Lease.
"Stop! My brain hurts!" I hear you groan.
I know, I know. It's like a minefield! The names all sound the same - but these car finance options all operate very differently.
Here at Lease Fetcher, the clue being in the name, we're big fans of car leasing. But what exactly is leasing?
---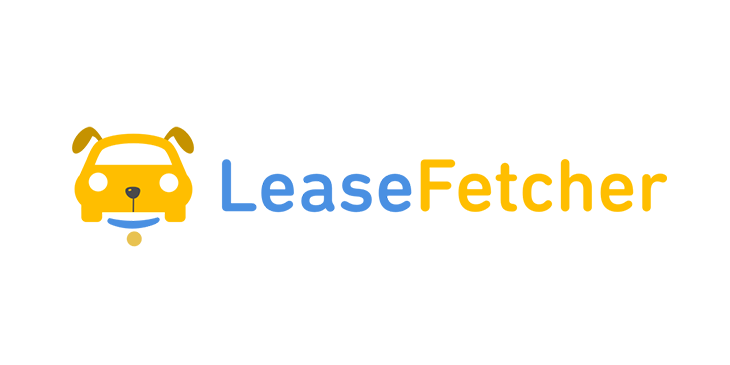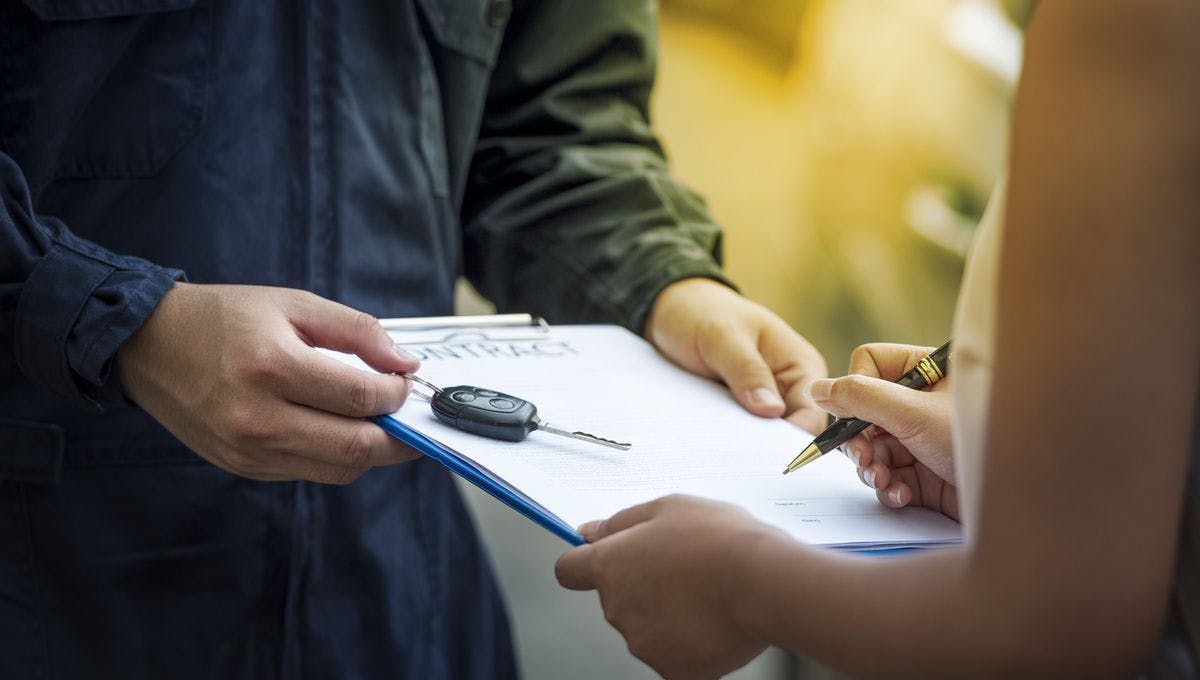 What is car leasing?
The concept of car leasing is fairly simple to wrap your head around.
There are two types of car leasing: personal contract hire and business contract hire. There are a few main differences between personal and business car leasing, but they work similarly.
Basically you pay a leasing company a set monthly fee for the privilege of driving a car for a contracted period of time. When you come to the end of the lease agreement, you hand the car back.
You never own the car - the finance company remains the legal registered keeper of the lease car. You can't buy it with a balloon payment at the end of the contract like you could with Personal Contract Purchase and your monthly payments don't contribute towards part-ownership.
Why not just buy a car then? Well, as cars depreciate in value so quickly, they really are a terrible investment - particularly if you like to buy from new and regularly trade-in for models with the latest and greatest car tech.
Leasing has taken the UK automotive market by storm over the past few years and for good reason. It gives you an affordable way to get your hands on a fresh set of wheels without paying tens of thousands of pounds upfront or tying yourself down to a bank loan with stifling interest.
Let's go a little more in-depth about how leasing works.
---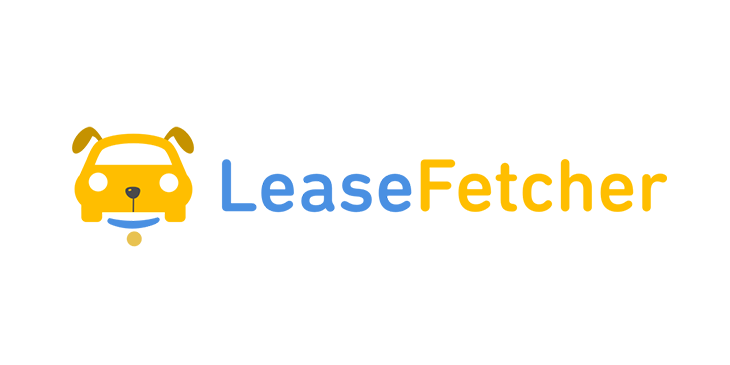 How does car leasing work?
With car leasing you make monthly payments over a set period for the privilege of driving a brand new vehicle, but you never own it. Over the course of your contract, your monthly payments go towards paying off the amount that your car depreciates in value.
The value of your average car tends to depreciate pretty rapidly in its first three years of life. As soon as you drive the car off the forecourt, it's already lost 10% of its original value. After three years, this could have shot up to 40% off of its initial price tag. Ouch - what a sting.
Depreciation varies from car to car, owner to owner, so how do brokers work out the cost to lease a car?
---
How much does it cost to lease a car?
he rate of depreciation depends on a few factors, including the standard depreciation for the make and model of car you're leasing and how you use the car. Let's take a look at how the total cost of your leasing contract is estimated.
Baseline Depreciation
Generally, most cars lose 40% of their value in three years, but there are some outliers who depreciate more slowly, like MINI, Porsche and Dacia at 25% respectively. Others hold onto their value a lot less tightly, like Honda and Kia at 50% and Alfa Romeo at 55%.
Mileage
This baseline depreciation figure is affected by how much you use the car so all leasing contracts come with an agreed mileage limit. The higher the figure on the odometer, the less valuable the car will be at the end of the contract. So, your agreed annual mileage allowance will impact the monthly cost of your contract.
Imagine two BMW 4 Series Coupe drivers. One opts for an annual mileage of 10,000 miles. The other goes for a high mileage lease deal that gives them the freedom to drive 20,000.
By driving 10,000 extra miles a year, the second BMW 4 Series Coupe will depreciate far more rapidly. So, the second BMW 4 Series Coupe driver will pay more over the course of their contract.
Contract Length
The car lease length will also impact the overall cost of depreciation you're expected to pay.
Most leases last somewhere in the range of 1 to 3 years. If you went for a 1 year lease, you'll obviously not splash out 40% of the car's value because your car hasn't depreciated that much yet. The cost will naturally increase the longer your contract.
Can you lease a used car to save a bit of cash of depreciation then? Sorry, but nope. When the rate of depreciation begins to slow, taking payments based on depreciation just isn't profitable for the leasing company. For that reason, agreements are only set up for factory fresh models, and your old lease cars are sold on.
If you try to enter a car lease negotiation with your broker to keep your costs low, it'll primarily be mileage and contract length you'll have to compromise on. To keep your car lease costs low, you need to take out a lease deal that won't make the car depreciate too much by the end of the term.
Interest
"Is there interest rate on a lease car?" Interest is not spoken about much in the car leasing world, but it does make up a portion of the overall contract cost.
Leasing companies charge interest as "compensation" for loaning their investment (the car) to you.
The amount of interest charged depends on the car and the driver, but it is determined by the value of the car, the estimated residual value of the car at the end of the lease, your monthly payments, annual mileage, and the contract length. The better your credit score, the lower the interest you'll pay too.
---
How are my leasing payments split up?
Now, you don't pay the full depreciation cost in one full whack at the beginning of your contract. With leasing, your payments are split into two categories: your initial rental and your monthly payments.
What is your initial rental? Basically, it acts as your deposit. The higher your initial rental, the lower your monthly payments will be.
To account for the lease car's depreciation rate and your mileage allowance, your leasing broker works out what the final full cost of deprecation is over the number of months in your contract. Let's look at a quick example.
A Ford Fiesta costs £15,745 to buy outright. After 3 years, it'll depreciate by 40%, or £6,298. If evenly divided over 36 months, this would cost you £174.94 per month.
If you choose to pay up a 6 month initial rental, you'll pay £174.94 x 6 = £1,049.66.
This initial rental is then deducted from the overall lease cost, so £6,298 - £1,049.66 = £5,248.34. Per month, this works out as £145.78. If you go for a higher initial rental, the monthly payments go down. If you go for a lower initial rental, the monthly payments go up.
You'll always pay the same across the contract, but you can choose how to divide it between your initial rental and monthly payments.
If your bank balance won't allow for a chunky upfront payment, there is such a thing as no deposit car leasing. Kind of.
All lease deals require you to pay an initial rental, but you can get a 1 month initial rental deal, which counts as your first monthly instalment, essentially making it no deposit. The 1 month initial rental counts as your first monthly payment, so you're not technically making a separate deposit payment. The remaining cost is then absorbed and divided by the rest of your monthly payments.
Alternatively, if you currently own a car, to cover the cost of the bulk initial rental, you could organise a car lease part exchange agreement. Most brokers will let you trade in your old car if it stills hold decent value and you can put this cash towards the initial rental.
---
What does the process of setting up a car lease look like?
When you decide that leasing is for you, you'll go through a series of steps to pick out the right deal and for the broker to check you're able to make the financial commitment. Before you start your search, you should find out what you need to lease a car.
Contract hire type
There are two types of contract hire: personal contract hire and business contract hire.
Personal contract hire is best suited for personal use or a combination of personal and business use, and you're charged VAT.
With business contract hire, the car should be solely used for work purposes so the lease payments exclude VAT.
Piece together your deal
To put together your perfect lease deal, you'll need to do a bit of research to pick out the right car for you.
Think about your budget, your preferred make and models, whether you want a manual or automatic, and what fuel type you'd like. Using our filter system on Lease Fetcher, you can easily mix and match to find a car which ticks all of your boxes.
When you have a car in mind, you need to estimate what your annual mileage requirements are, then reach out to the leasing broker for a quote.
Credit checks
A car leasing agreement is a serious financial commitment. The leasing company needs to know they can trust you'll make your payments. Enter the car lease credit check.
To be approved for a car lease, you need to have at least a "Good" credit score. They'll also do some affordability checks to make sure you've got the cash flow to manage monthly payments.
If you get the go-ahead after this car lease credit check, great. If you fail, you might be wondering "Do you need good credit to lease a car?". Some brokers will still allow you to take out a lease but you can forget about riding around in your dream Audi R8 with a starting price of £125,445.
We're thinking more along the lines of a sweet Dacia Sandero, prices from a cheap and cheerful £6,175. If you're lucky, it might even have electric windows!
If you simply won't be accepted for a lease yourself, you can look into a guarantor car lease, where someone close to you agrees to fork out the bills should you default on your payments.
Confirm and agree on delivery dates
When you've put down your initial rental and signed on the dotted line, all that's left to sort is to look through new car delivery times. With leasing, you're getting a brand new set of wheels, right off of the assembly line. How long it takes to lease a car varies for a number of reasons.
Sometimes, your broker has a range of cars in stock already which can be on your doorstep in a matter of days or weeks.
If not, your broker needs to place an order with the manufacturer for a car with your precise specifications. You'll need to wait for it to be built and then delivered, which can be as little as a fortnight or as long as 6 months.
If you fancy putting your own private plate on a financed car, you can do so, but the speed of delivery will be smoother if you organise this yourself after you get the car.
Just ask your broker for an estimated delivery lead time when you're enquiring.
---
How do tax, insurance, maintenance and repairs work when leasing?
Even though you are not the registered keeper of the car, you are still responsible for maintaining, repairing and insuring the car during your contract (as well as paying that speeding ticket for your car lease!). For the duration of your contract, you're responsible for keeping the car in tip-top shape and safe for the road. So, what comes included in your leasing package and what extra things do you need to consider?
Road tax
Let's start with tax. In the UK, everyone needs to pay road tax to drive on the road. Is road tax included in car lease deals then? It is! The road tax band for your car depends on the CO2 emissions it produces and whether it has a list price of more than £40,000. Having this included in the lease price means you've got one less admin task to worry about doing when you get your brand new car.
Insurance
Right, next question please!
"Do lease cars include insurance? Is it included like road tax?"
Insurance is not included in your leasing agreement. Generally, the terms of your contract require that you take out fully comprehensive insurance so that you have full coverage to pay the broker in case your lease car is written off or if your lease car is stolen.
Warranty
You'll always have lease car warranty (varies by manufacturer) since all lease cars are brand new. If there are any technical/structural issues with the car (within a certain time frame or before you've done a certain number of miles), it'll be repaired free of charge.
The length of your lease car warranty depends on the make and model. At the shorter end of the scale, Nissan offers a 36 month or 36,000 mile warranty, which will just cover you for a 3 year lease. Kia, on the other hand, offer a whopping 7 year or 100,000 mile warranty, giving you complete peace of mind!


Servicing, Maintenance and Repairs
To avoid hefty fines for neglecting your car, you need to organise servicing, maintenance, and repairs yourself.
Servicing a leased car is an absolute must to keep it in the best possible condition for the duration of your lease. Ideally, you should be getting your car serviced every 6 months at the very least and you'll need to provide evidence of servicing to the leasing broker. You'll need to use an accredited garage as specified in your lease contract, so don't go running to that dodgy mechanic from up the road.
Most leasing brokers offer additional lease car maintenance packages to cover wear and tear issues during your contract which will give you total peace of mind if you need to whip on some new tyres or replace your headlight bulbs.
When it comes to lease car repairs, if it was caused by a fault within the car during manufacturing, then it'll be repaired by an approved manufacturer dealership free of charge.
For damage sustained under other conditions, like if you're in an accident, you'll need to get these fixed yourself (and try and claim back the cost through your insurance or pay out of your own pocket). Your leasing broker will not accept shoddily done repairs so it's best to get them done by an approved garage.
And what happens if you write off a leased car? A write off car lease can be a total nightmare. If you find yourself in this sticky situation, you'll need to pay the leasing broker a lump sum to cover the value of the car. Your insurance payout can cover most and maybe even all of this cost. You'll need to speak to your leasing company directly to work out a payment plan.
---
Is it cheaper to lease or buy a car?
There are a few pros and cons of leasing a car, but one of the main pros is that you can find a deal with lower monthly payments than buying outright.
Working out whether it is cheaper to lease or buy a car depends on the depreciation rate of your chosen car, how long you want to keep it for, how careful a driver you are, what your credit score is like, and how many miles you drive per year.
If you're someone who likes to trade in their car every few years for the latest, flashiest model, you're going to lose a lot of money through depreciation if you buy outright. In this scenario, leasing is likely to work out cheaper.
If you're someone who likes to hold on tight to their car until it's practically run into the ground, then you'll likely get your money's worth by buying. If you're not fussed about getting a brand new car every three years, leasing might not be for you.
---
How does business leasing work?
Leasing a car for business can make for cost-effective motoring and can help businesses manage their monthly outgoings more easily. It also saves your business the hassle of buying and selling every few years to keep the fleet looking fresh. We've written a whole post on how business car leasing works, so we'll only outline the most important bits here.
How to get a business lease?
If you're wondering how to get a business car lease, you've come to the right place!
In order to take out a business lease, you'll have to provide some critical information for the leasing broker. This includes proof of identity, company address, registration number, annual net income, and bank statements. The company must also pass a credit check.
If you're a new business, you can get a new business car lease. As long as you meet all the requirements of a standard business car lease application, you are able to reap the same benefits.
Personal lease or through a limited company?
Company employees can choose to simply take out a personal lease deal and use the car for both business and leisure. They can also enter a limited company car lease deal where the car is leased through the business. The decision comes down to their driving needs and budget.
When a car is leased through a limited company, the employee driving the car has to pay company car tax. Company cars are classed as a benefit in kind (BIK) - the BIK rates are calculated from your car's CO2 emissions, P11D value (list price), and the employee's personal tax bracket. Company car tax on electric cars can be incredibly low if you're looking to cut costs.
You can get a car lease tax deduction. Business lease payments are tax deductible and 100% of the VAT can be reclaimed if the car is used solely for business. You can also claim back VAT on mileage.
Self-employed?
Self employed car lease deals are available. If you're interested, you'll need to provide the leasing company with your trading accounts, bank statements, ID, proof of address, and you'll need to undergo a credit check.
When you're self-employed, you avoid paying company car tax because there is no distinction between you and the company, and you can also reclaim business mileage expenses.
If you're a taxi driver and you're interested in taxi leasing, we're sorry to say that personal leasing brokers don't allow this. The mileage you'd need to carry out business and the high risk of extreme wear and tear would push the depreciation costs too high for it to be a lucrative business for brokers. You'd need to find a specialised taxi leasing broker.
Leasing a Van
Leasing a van for business works in much the same way as leasing a standard car.
You'll need all the standard application information, like personal details of directors, company registration number and address, bank statements, and annual net income. You'll need to pass a company credit check too.
Leasing a van is great compared to buying outright or other finance options because you can improve your cash flow with fixed monthly payments, there are company van tax benefits, and the limited contract length means you're not left with a depreciating asset!
Company car or cash allowance?
Some companies will offer a company car, which can be leased, and others will give the option of a company car allowance, which can be put towards a business lease. The company car vs car allowance debate is a tricky one!
The company car is strictly for business use and it's the employer's responsibility to maintain it. For leasing, the employer sorts out servicing, maintenance and repairs, whilst the employee pays the benefit in kind tax.
With a company car allowance, employees are given the cash to secure themselves transportation as they see fit. If they use it to lease a car, the upkeep is their responsibility. They are not charged benefit in kind tax but they are taxed as if it were part of their ordinary salary.
If you're on the hunt for a car allowance calculator, we've worked with an accountant to see how much you could be entitled to.
Salary Sacrifice?
Another option for business owners is to offer a salary sacrifice car lease.
Essentially, an employee agrees to take a cut in their salary in exchange for a business lease car. There are many advantages and disadvantages of a salary sacrifice scheme for both the employee and employer.
For the employee, they don't need to worry about coordinating their finances to make sure they have payment for the car as it is automatically sliced off their monthly wage. They are free to use it for business and personal use. And the car is brand new, fresh from the factory, so no worrying about MOTs and it's covered by the manufacturer warranty. A con is that on paper, their salary is lower, so it may affect applications for credit or mortgages.
For employers, it is a great way to reduce the company carbon footprint if they encourage employees to choose an EV. It is a great perk for attracting talented workers and gives the company peace of mind that their travelling employees have a reliable mode of transport. On the flipside, if an employee leaves during the lease contract, the company is left making payments.
---
What do you do if you want to cancel your lease?
There are some rare instances where you'll decide you don't want your car lease anymore or you want to reject the specific car you're being offered. You've got a few choices in these situations.
Rejecting a car
It is unlikely but you could find yourself with a car that's not fit for purpose. You can reject a car for lease if it is faulty (with "significant faults" that make it unusable or problematic to repair) or if it is not fit for the purposes you communicated to your broker.
Cancelling the whole lease
When you reject a car, you can swap it for a new one and continue your lease. If you want to cancel your lease contract altogether, you can find your car lease cancellation rights in the terms of your agreement.
Prior to signing your contract, you have the opportunity to cancel without penalty. If you're ending a car lease early when you're already within your contract, you'll still have to pay the remaining lease payments, as well as some additional early termination fees, depending on the broker.
If you can't afford this, you can see if a car lease transfer is an option. There are a few websites that allow you to swap your lease over to someone else.
And if you're in real dire straits and you can't swap it or afford any of the other options, you will have to default on your lease and ask the leasing company for a voluntary repossession of the car. Your credit score will take a hit and you'll have to pay back the debt eventually.
---
What happens at the end of a lease?
When you wrap up your leasing contract, it's time to hand back your trusty car. But exactly what happens at the end of a lease?
When you are returning a leased car, a representative from the leasing company will pay you a visit to inspect the car to see if it's in good condition. They'll thoroughly inspect every inch of the vehicle, looking for damage that is out of line with the BVRLA guidelines for fair wear and tear. If your lease car has signs of neglect, you can expect some lease car return charges.
The representative will also check your car's odometer. If your mileage exceeds what you agreed in your contract, you'll be given an excess mileage charge. The leasing company will set the charge rate per extra mile.
When your lease is completely wrapped up and you've paid any additional return charges you might have incurred, you're free to enter a new lease deal with another shiny new car!
---
Where can I find the perfect car leasing deal?
We might be biased but we think you'll find the best car leasing deal here on Lease Fetcher!
We are a car leasing comparison website. We collect millions of car leasing deals from some of the top car leasing brokers in the UK so it's easy for you to compare and contrast to find something in your price range that matches your requirements.
Have a good think about your budget and your driving needs and use our handy filtering system to narrow down our massive selection of deals to pinpoint the perfect one for you. We've also gathered some top car leasing tips, like the best time to lease a car, to make sure you grab the best bang for your buck.
---
FAQs
This was a great overview of leasing, but I'm still a little stumped about some parts of the process. Where can I find more information?
This article is designed to be just that - a big overview! If you're thirsty for more knowledge, just hit some of the links within the article and they'll take you to posts that go into more detail.
How do I use Lease Fetcher to find the right car for me?
Our deal comparison tool covers all the essentials so you can find the best possible car leasing deal. Fill out as many of the options on the filters as you wish and hit search. You can narrow your search according to your budget, estimated annual mileage, car make, body style, fuel and transmission type, MPG and CO2 emissions.
Where do the deals on Lease Fetcher come from?
We've teamed up with some of the leading car leasing brokers in the UK. Our system gathers all of their prices together in an easy-to-compare list. They provide the cars. We provide details of the deals and direct you to the best people for the job.
---