Do You Get A Warranty With A Lease Car?
While buying used can be cheaper than buying a new car, you're left with a lot of unanswered questions:
Is the service/MOT record legit? Was the previous driver a boy racer? What if the car requires some serious repair costs in a year?
While you might be offered a dealership warranty, this is typically only a year or so long, and doesn't offer a huge amount of cover. One of the best benefits of a car fresh from the factory is the manufacturer's warranty.
With some warranties lasting as long as 7 years, you can have some peace of mind knowing that you're covered for the duration of the lease, plus it doesn't add anything extra on to the cost to lease a car!
We're going to run you through what's covered in a warranty, and some of our most popular manufacturers and their warranty length!
What's covered in my lease car warranty?
When you take out a business or personal contract hire deal for a new vehicle, you don't own it. It's the property of the leasing broker, the registered keeper of the lease car.
However, it's your responsibility to take care of it - this means lease car servicing, dealing with any necessary lease car repairs, and MOT'ing if required. You can take out a lease car maintenance package which covers many of these costs at an approved dealership. If you're interested, read our post "Is car lease maintenance worth it?".
If your car develops a fault and it's covered by your manufacturer's warranty, you'll need to contact your leasing company for advice on where to take it to get fixed.
Here's a quick rundown of what's usually covered by a manufacturer's warranty:
Major engine components.
Manual/Automatic transmission, including gearbox faults.
Fuel/ignition systems.
Steering problems.
Suspension issues.
Brake parts.
Cooling system.
Basically, the manufacturer's warranty on your lease car covers major mechanical problems with the vehicle that shouldn't have occurred so soon.
However, it doesn't cover minor 'normal wear' repairs or anything that's not considered fair wear and tear. At the end of your lease, you'll pay lease car return charges for any damage in line with the BVRLA guidelines.
The following usually isn't covered:
Premature clutch wear due to bad driving.
Bodywork/paintwork damage.
Wiper blades.
Tyres/wheels.
Brake pads, discs, and linings.
Key/alarm batteries.
Sat Nav/Infotainment damage.
It's really important that you remember to get your car serviced and stamped at the intervals stated in your vehicle logbook. If you don't, your manufacturer's warranty could be void! See our posts "how often should you service your car?", "what does a car service include?", and our guide to the different types of car service.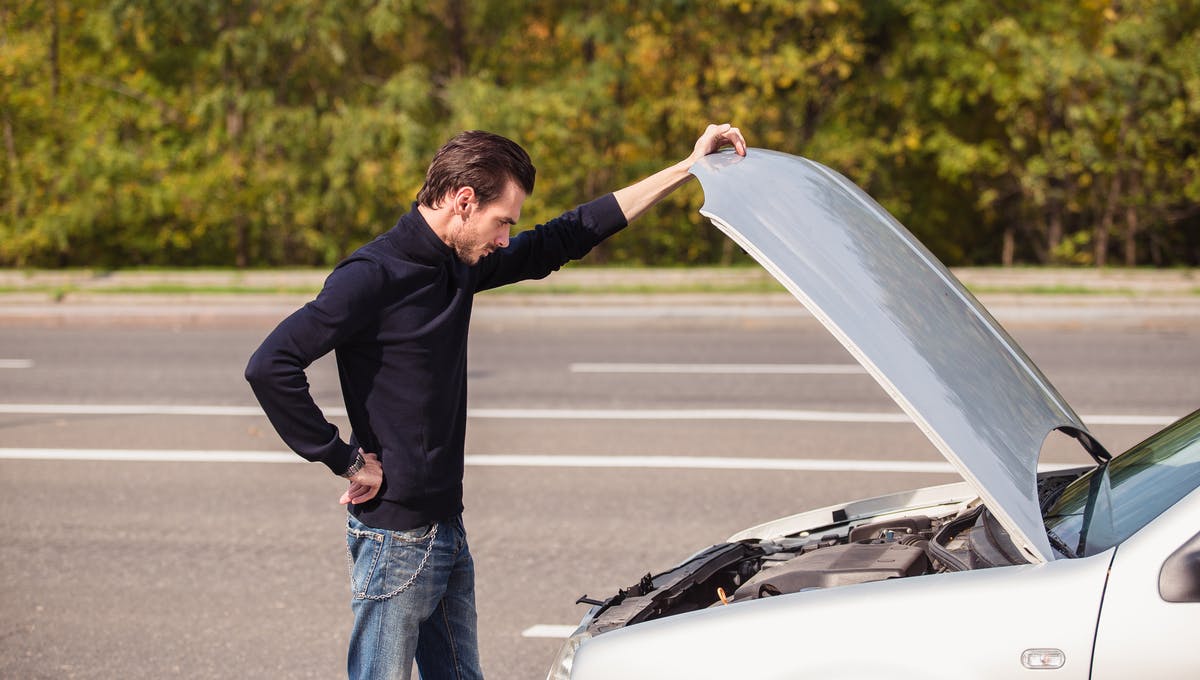 How long is my lease car's warranty?
The warranty on your lease car depends on what manufacturer you go for.
Warranties can range from a pitiful 1 year, all the way up to 7 years! Some warranties have a mileage limit, so make sure to consider how much you drive and don't just look at how many years are on offer. You can look into a high mileage lease if you need to and consider your car lease contract length.
If you really want a BMW but a Kia has a longer warranty, it doesn't necessarily mean go for the Kia - your lease term might only be a couple of years anyway!
Here's a list of some of the most popular manufacturers warranties on Car Lease Fetcher and their warranty lengths:
Kia:
7 years/100,000 miles
Kia has by far the longest manufacturer's warranty in terms of length. While you're unlikely to take out a lease for more than 5 years anyway, at least you're definitely covered for the full term.
5 year/unlimited mileage
Arguably better than the Kia warranty for those who want to lease. With unlimited mileage, you know that you're covered for the duration of your lease, no matter how much you drive!
5 year/100,000 miles
Toyota has an incredible reliability record, so the chance of you needing to make use of the generous 5-year warranty is slim, but it's always good to have!
5 years/100,000 miles
While not considered quite as reliable as fellow Japanese company Toyota, at least you've got a solid warranty with a great mileage range.
BMW:
3 years/unlimited mileage
While worse than the others at a glance, this is still a good warranty for people who want a lease. With the most common contract hire lease deals lasting 3 years, you'll be covered for the entire term - which is important, as BMW's are notoriously expensive to repair!
Audi:
2-year/unlimited mileage
Unfortunately, Audi will only provide a 2-year warranty, which is pretty poor. This means you're likely to be driving the car for at least a year out of the warranty period. If you decide to go for an Audi, we'd recommend signing up to your lease company's manufacturer's warranty.
2 year/50,000 miles
A rather disappointing warranty - Mercedes must be confident in their cars! This will probably suffice if you only want to take out a 2 year lease term, but the monthly payments on that short a deal will be far too expensive for many!
Summary:
One of the main advantages of opting for a brand new lease car is that you're often covered by your manufacturer's warranty for the duration of your contract.
If you need more peace of mind, you could also sign up for your lease company's lease car maintenance package, which will sort out any required repairs not covered under warranty. They'll even pick up the car from your house to be serviced!
It's also worth noting that some manufacturer's offer an extended warranty for a fee, which is perfect if it's only a year or so that you don't have vehicle warranty cover.
If you're currently researching lease cars before signing up for a deal of your own, be sure to use Lease Fetcher when the time comes. We are car lease comparison website with the UK's leading personal car leasing and business car leasing offers in one place!