Ultimate Guide to Leasing A Car for New Drivers
We get it - you've just passed your test and you want to hit the roads for the first time by yourself!
But, you've not got your car yet and you're wondering what the best way to get one is? Purchasing sounds like a big commitment, and you've heard good things about leasing, but you've no idea how it works.
No worries - we have got you covered! Our ultimate guide to leasing a car for new drivers covers:
Whether you're old enough to lease
If leasing is right for you
What you need to lease
What are the best first-time cars to lease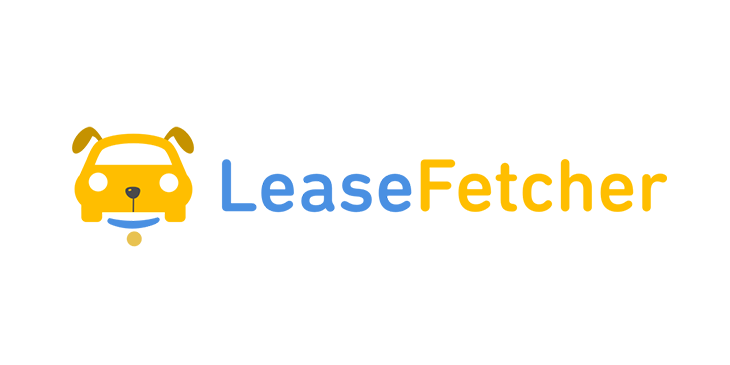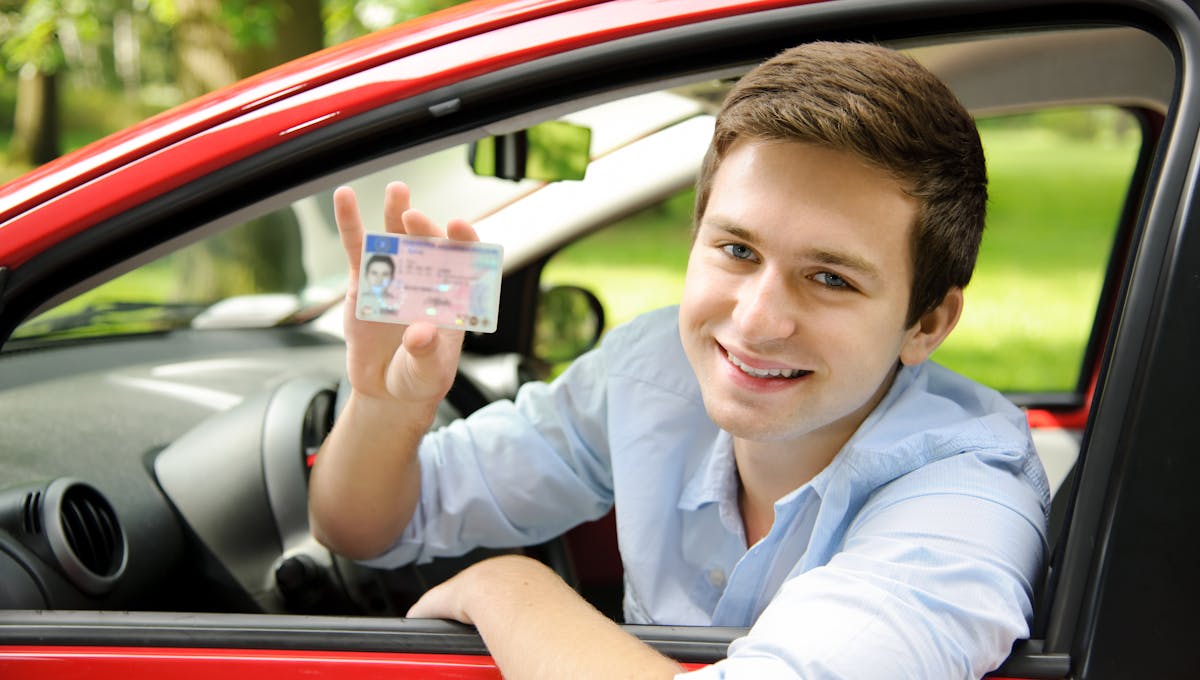 Can I lease a Car as a Young or New Driver?
Before you read any further and deep-dive into the world of car leasing, are you old enough to lease a car?
In the UK, although you can drive a car at 17 years old with a provisional licence, you have to be at least 18 years old and hold a full, valid Driving Licence in order to lease a car.
Car leasing amongst younger people is growing in popularity. Experian found that 20% of 18-24 year old drivers are now opting to lease their own car for a variety of reasons.
If you're 18 and have a full, valid driving licence, then you'll still need to pass some other financial checks, which we'll outline later in this article.
I've just passed my driving test - can I lease a Car?
If you're fresh out of your driving test and don't fancy sharing your mum's car anymore, then you're in luck. If you are 18 years old or over, and have a full, valid UK driving licence (which you do as soon as you've passed your driving test) then yes, you can lease a car.
However, if you were a quick learner and passed your test as soon as physically possible, but you're only 17 years old, then no, unfortunately you cannot lease a car just yet. If this is the case and you're set on leasing, while you count down the days to being 18, you can pick out your dream first car by comparing lease deals with Lease Fetcher.
How Can I Improve My Chances of Being Accepted for a Lease?
So, you're meeting the rest of the requirements to lease your first car, you've found the car of your dreams through Lease Fetcher and now want to know what you can do to improve your chance of being accepted?
Great! There are two key things you need to know about to boost your chances.
Credit Score
In order to be approved for a car lease, you must go through a credit check. This is where a financial company assesses your ability to keep up with your monthly payments, based on a credit score.
Credit experts, like Experian, give you a score for how likely you are to pay back payments promptly and fully. They base it on a 0-999 scale where a "good" score is considered to be 881-960.
To be approved for a car lease, many brokers won't consider you unless you have a score above 800. When leasing companies check your credit score, it's noted as a "hard check" which can negatively impact your credit score. For this reason and to boost your chances of approval, we recommend checking your score before applying and following any tips to boost it if it's a little on the low side.
If you score below this suggested threshold, fear not, we've explained how car leasing works with bad credit.
Do I Need a Guarantor?
Since you're a new or young driver, you may not have had time to build up a strong credit score.
In this instance, you may only be able to lease by appointing a guarantor. A guarantor is a financial safety net for the company if you are ever unable to make your monthly payment. It is often a parent or reliable family member, but can also be anyone over the age of 21 with a good credit score.
Not all leasing companies allow guarantors, so you'll need to check this is something they can offer when asking for a quote.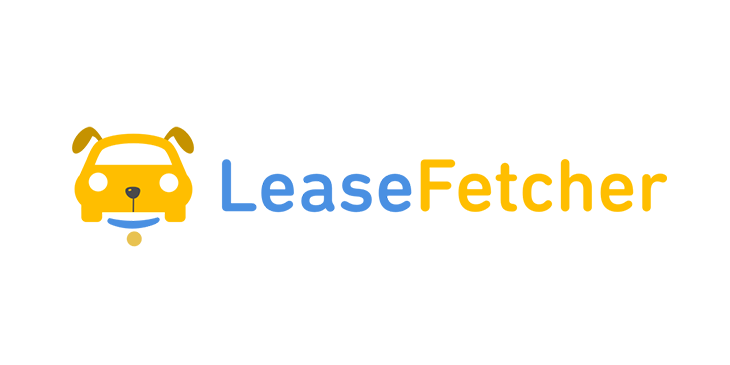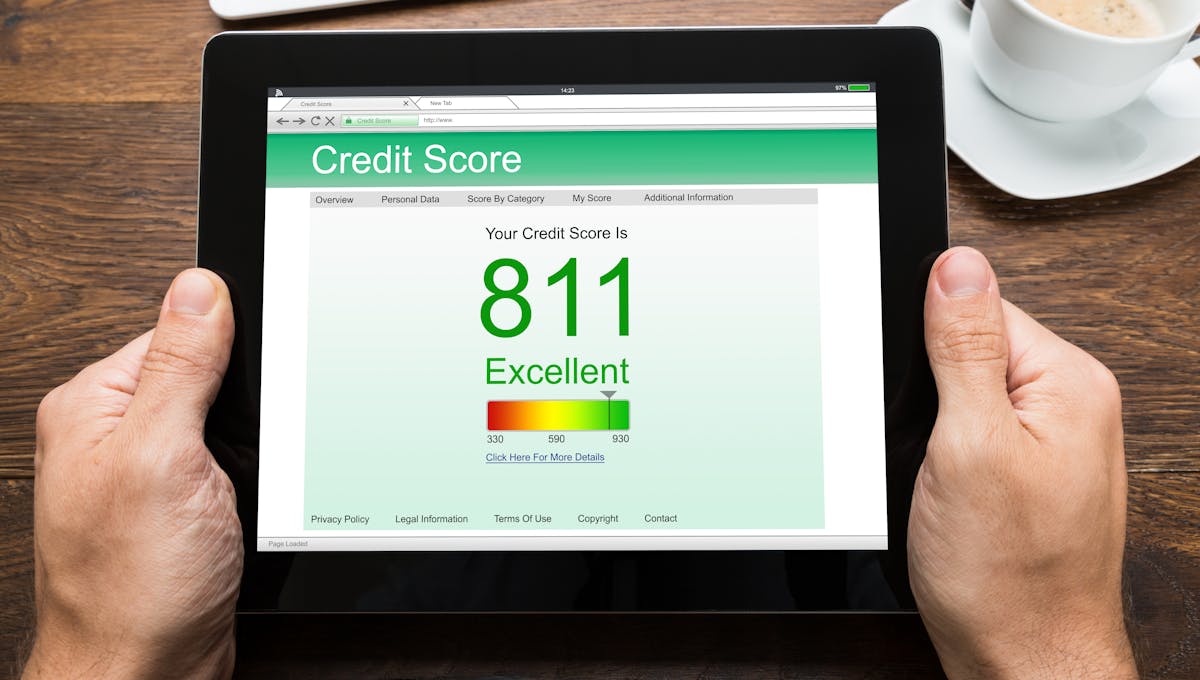 Is Leasing a Good Idea for First Time Drivers?
Deciding whether to lease or buy your first car is a tough decision. We've outlined the pros and cons of leasing below to help you make your mind up:
Benefits of Leasing as a New Driver
Fixed Monthly Payments: Fixed monthly payments make it easy for new and most likely young drivers to plan their spending, and get used to managing their money.
High Spec, Low Cost: Car leasing is particularly beneficial for young drivers as you have access to higher spec cars with the latest technology for a lower monthly payment compared to buying or financing a brand new car.
Build Credit Score: Gives you an opportunity to build your credit score to a good level, with the added benefit of having a car.
Brand New Car = No Problems: Car leases always provide you with a brand new car, meaning you don't need to worry about any of the common issues associated with second hand cars.
No MOT: The same as above, as lease cars are always new, you will not need to get an MOT for 3 years, which is often the length of a lease contract. You are required to get your car regularly serviced though.
Under Warranty: A full manufacturer warranty is included in every car lease deal, meaning that any manufacturer issue/error, independent of driver error, is the responsibility of the manufacturer.
Road Tax Included: The responsibility of road tax falls to the leasing company and is included in the price of your lease, giving you one less fee to regularly think about.
Drawbacks of Leasing as a New Driver
Return Charges: A drawback for car leasing, is the potential return charges that you may face for exceeding your mileage limits, wear and tear or incorrect car maintenance. However if you are a safe driver and judge your mileage use correctly during contract agreement, then you should be fine.
Fixed Term: Essentially, you can't cancel your contract early. You have car lease cancellation rights for a couple weeks after signing up but if you want to end your car lease early, there are penalties.
Better suited to Better Credit: As we mentioned, brokers must do a credit check to approve your request to lease a car. If you haven't had the chance to build up good credit, you may not get approved or have to use a guarantor, which may feel like a lot of pressure.
Fixed Mileage Limit: You have to agree on a mileage limit for your contract from the outset, and as we mentioned, you'll have to pay a charge for every mile you go over.
No Customisability: You can't pimp out your ride when you lease! Sure, a set of fluffy dice or a steering wheel cover is fine, but that's about all you can do.
Should I Buy or Lease My First Car?
We may be slightly biassed, but we believe that yes, you should lease your first car.
As long as you can meet all the requirements for leasing, it's a very affordable car finance agreement for young people, especially if you are in the market for a brand new car.
If you don't have the money for a big deposit and paying for a car monthly was always the plan, it's perfect. When you lease a car you are getting the latest tech and safety features for lower monthly costs than if you were to buy.
Equally things you've never had to think of such as MOTs and road tax are taken care of in a car lease.
As a first time driver, you're unlikely to know what you're looking for exactly in a car, so it's a great way to get a basic set of wheels to start you off while you learn what you do and don't like. If you lease, you don't need to worry about the hassle of selling on or depreciation when you're done!
How Much Does it Cost to Lease a Car?
The cost to lease a car depends on how much the car will depreciate over the course of your contract.
Depreciation is affected by:
The make and model of the car.
The length of your contract.
Your annual mileage.
The cost to lease a car includes:
Depreciation
VAT
Road tax
Delivery fees
It doesn't include:
Processing/administration fees
Insurance or GAP insurance
Maintenance and repairs
Fuel
Other taxes you may be liable to pay.
Leasing is different to other finance methods like personal contract purchase (PCP) and car hire purchase (HP) because you aren't working to pay off the car, so the monthly costs are generally lower.
You are also not required to pay a deposit (called an initial rental payment in the leasing world), but you can if you like to adjust how the total cost of the lease is spread out.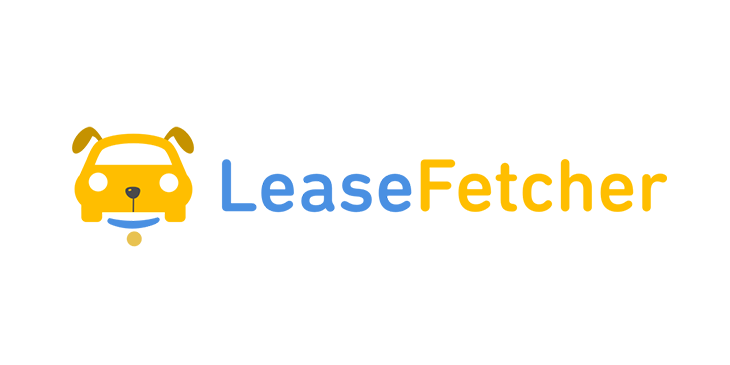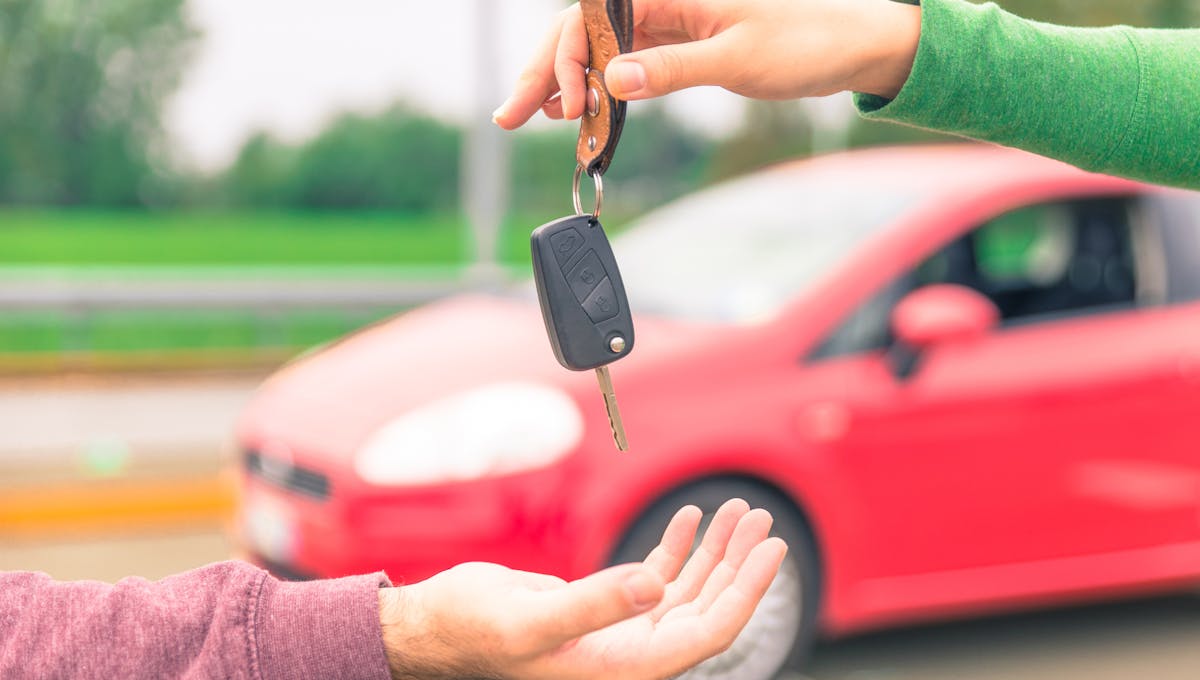 What Should I Look for when Leasing a Car for the First Time?
If you are leasing a car for the first time, there are some key things you need to look out for:
Compare Deals from Different Providers: Once you've chosen a car that's right for you, it's within your best interest to compare various deals from different providers to ensure you are getting the best deal and paying the best price for you. Lucky for you, Lease Fetcher does it for you!
Choose the Right Car for You: As a new driver it is very easy to get carried away with the idea of picking a car that's your favourite colour, full of the latest tech or better than your friend's. But you need to pick your new lease car based on what you can realistically afford, and what's best suited for your driving needs.
Estimate Mileage Correctly: This is something that may be difficult for you to do as it's your first car, but it is essential you are as accurate as possible when estimating your average mileage so you're not faced with any nasty excess mileage charges when you return your lease vehicle. The average UK driver does 7,400 miles a year.
Commit to the Right Contract Length: Choosing the right length of contract for you is essential, as you can be committed to your car for as long as 4 years. If this seems too long, think realistically about how long you see yourself having your first car for, before committing to a contract.
Delivery Lead Times: A key difference between car leasing and purchasing, is that you don't get the car as soon as you sign the contract. You can choose an "in stock" car which takes a few weeks, or a factory order, for which lead times can vary per broker or manufacturer, and is something that should be discussed at the time of contract agreement.
Initial Rental and Monthly Payment Division: Most deals show the lowest monthly payment with the highest initial rental. Know how much you can afford maximum a month and upfront, and make sure you're only looking at deals that fit your budget. Consider looking for a 1 month initial rental deal and check that this doesn't make your monthly payments higher than you can afford.
GAP Insurance: GAP insurance is an add-on worth considering for new and young drivers, as it is something that will provide you with full comprehensive coverage in the instance you are involved in an accident, and will prevent you from being financially stung.
What are the Best Cars to Lease for a New Driver?
There are a few things we believe make the best car for new drivers.
Picking a car really does depend on what you're looking for, what best suits your driving needs and what you can realistically afford. But to get your search started we think some good first car options are:
We've also rounded up some lists of great cars to suit different needs:
Things to Consider when Looking for a New or First Car
If none of the cars on our list sparked your interest, then to continue on your own search there's a handful of things you should consider when choosing your first car:
Insurance Groups: Insurance costs for new/young drivers can be excessively high, so consider cars that fall into the lowest insurance bracket.
Safety: It is within you (and your parents!) best interest to take safety into consideration when buying your first car, ensuring your chosen car is equipped with modern safety features to give you the safest experience possible.
Performance: A car lease will provide you with a brand-new car where high-quality performance will be assured. When choosing a model assess its performance against your driving needs i.e. if you'll be cruising round country roads, ensure it can handle this.
Infotainment: When searching for your first car, look into the infotainment system, look at it's display - how big is it? Is it a touch screen? Smartphone compatible? Sat-nav? Because we understand more than anyone that having the tech that links to your smartphone can really add to your driving experience.
Practicality: We appreciate that for your first car, practicality may not be the first thing on your mind. But, take the practicality of a car into consideration - look at the boot size, how many seats it has, is it big enough to fit car seats if you have younger siblings or children?
Fuel Economy: Another factor commonly looked over by new/young drivers is the fuel economy of a car. This is essentially how many miles per gallon you'll get, so how far your car will go on a full tank of petrol. If the fuel economy is poor, you'll find yourself filling up more often, adding another expense to your life, so consider economical cars.
Lease Price: Of course the lease price is something to consider when looking at lease cars, assess whether you can maintain the monthly payments of a lease against your budget whilst also taking other lease costs into consideration.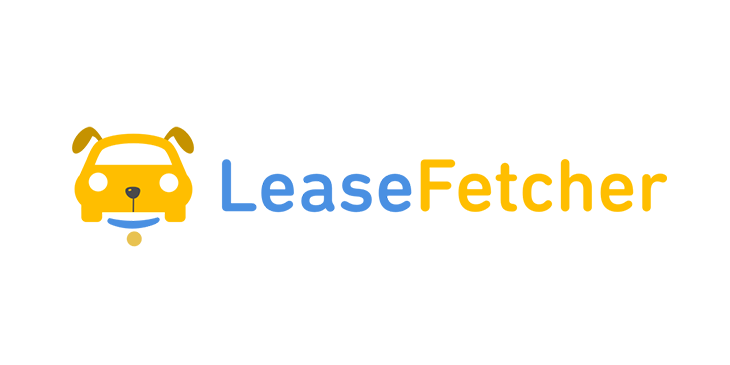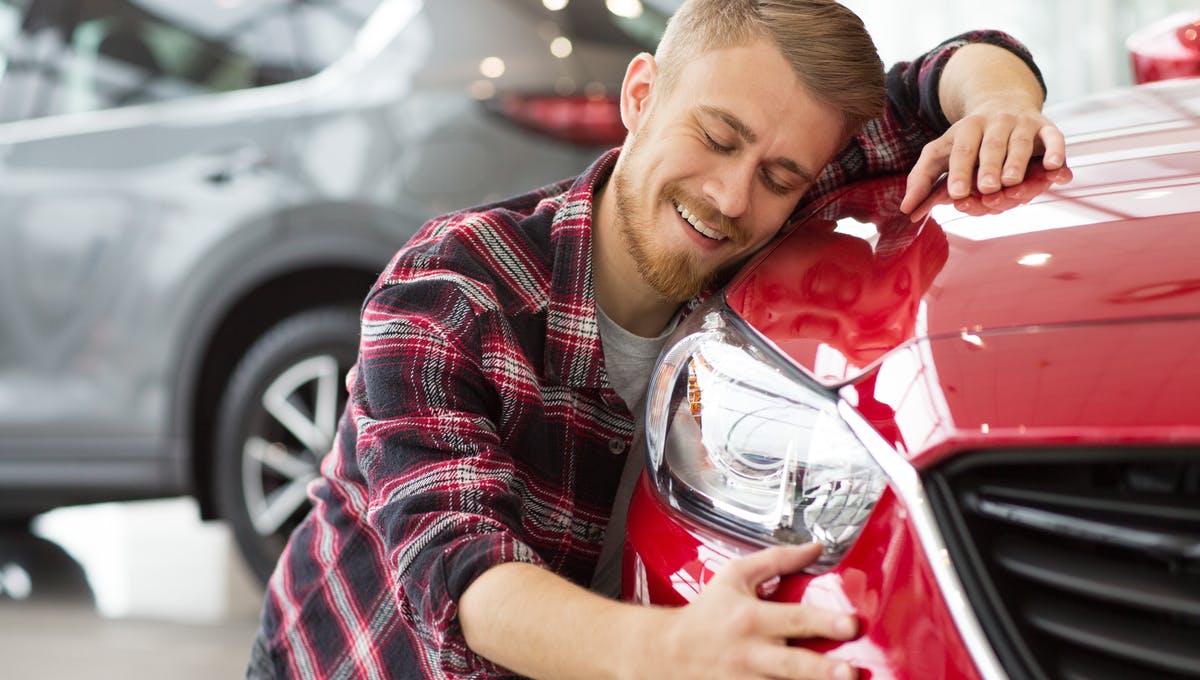 How Do I Apply?
It's so easy to get carried away with the excitement of searching for your first car. But, we're glad you're eager to learn more and we hope we've encouraged you to look further into leasing your first car.
The key things to remember when it comes to leasing a car as a new or young driver is that you must be over 18 years old, pass a credit check, compare quotes from various providers to find the best deal, and most importantly know what you want and what you can afford.
If you're already sold on the idea of leasing your first car, you can now find out about all the things you need to lease a car to get the ball rolling.
---