Can I Claim Back VAT on Mileage? (And Other Reclaimable Expenses)
'Value Added Tax'.
'Goods and Services Tax.'
'Ruin Your Day Tax.'
The monstrosity we commonly refer to as 'VAT' goes by many names, none of which give us a terribly clear idea of what we're paying for - all we know is that we must!
Fortunately, there's a few ways to stand up to the monster, the most effective being claiming your VAT (and a smug sense of satisfaction) back.
One of the easiest areas to claim back VAT is your motoring expenses.
This Monster Slaying Manual will explain how you can claim on your business mileage, as well as on the total cost of the business lease.
Of course, VAT is not the only enemy. We will also cover other motoring expenses you can claim tax back on, making sure you claim back all that you're eligible for!
Whether you're an employee, a self-employed sole trader, or an employer, we'll show you how to stand up to the horrors of VAT and its friends.
Are you doing some research before taking out a business car lease? If so, be sure to check out Lease Fetcher when it comes to hunting out the best deal. We're the UK's first car leasing comparison site, making finding the most affordable lease deals simple!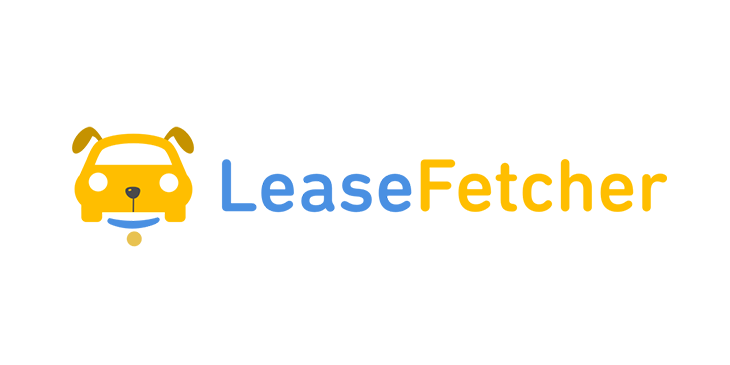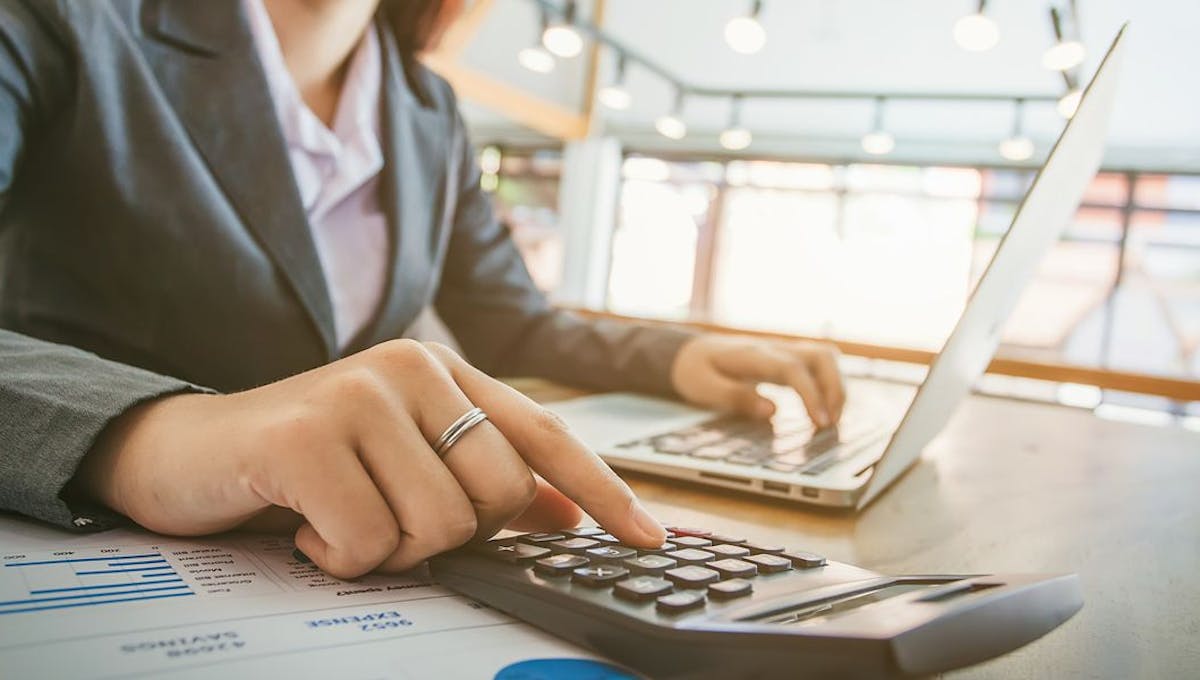 How do I reclaim VAT on fuel costs?
Watching that fuel dial rapidly decrease all the way to E is depressing. It doesn't help that fuel prices these days are astronomical.
Even if you drive your car for personal use as well as business, you can still claim some VAT on your fuel costs.
There's a few ways of doing this. Firstly, you can reclaim all of the VAT. Too good to be true? You guessed it!
If you reclaim all of the VAT you pay on fuel as input tax, you're also claiming VAT on private use, which the government doesn't like!
To make up for this, you'll need to pay something called a 'Fuel Scale Charge'. This is a quick way for the government to tax the private use of motor fuel.
You just need to enter a few details on the GOV UK website and you'll find out how much you're required to pay (as output tax).
However, this isn't the right option for everyone. It might be worth calculating exactly how much you spend on fuel for business use. Whether this exact figure is cheaper for you than using the Fuel Scale Charge depends on your circumstances - and whether it's worth the hassle for you!
Of course, you can always choose not to reclaim any VAT. "WHAT? Why would I do that?!"
Well, if your business mileage is pretty low, you might end up paying more for the Fuel Scale Charge than you would get back by reclaiming the VAT!
No matter your circumstances, or the method you choose to use, you ought to check out how much VAT you can claim back on your business miles.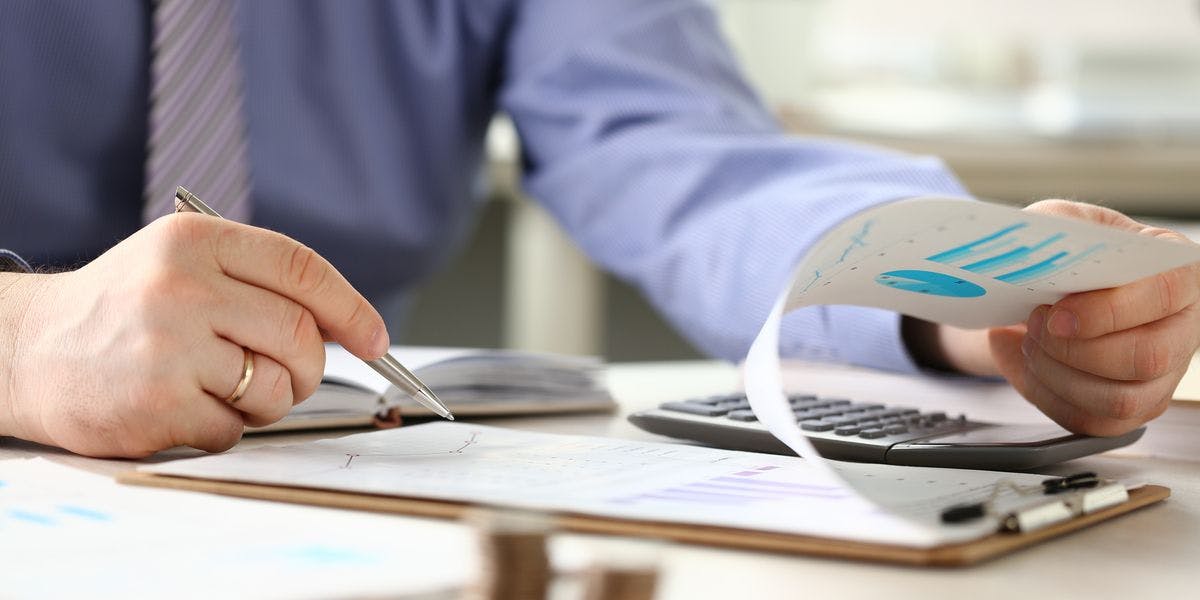 Can I reclaim VAT on the total cost of my business lease?
Car Leasing is an excellent and affordable choice for people who drive for business.
When you enter into a contract for a business lease, you can claim some VAT back on the cost of a vehicle with a big smile on your face!
Assuming you're VAT registered, you can claim 50% of the VAT back on your lease. This is a policy put in place by the EU. They found that personal use of company cars account for roughly half of their mileage, so the VAT refund is only intended to cover the business use portion.
There's a couple of exceptions here, such as for taxi drivers and driving instructors. Also, if you can prove that your car is specifically used for business, then you can claim 100% of the VAT back.
For instance, imagine that you cycle to work and head off in a company Mercedes to an oh-so-important client meeting. Afterwards, you drive straight back to the office and cycle home.
This car is exclusively for business - so you can claim back 100% of the VAT.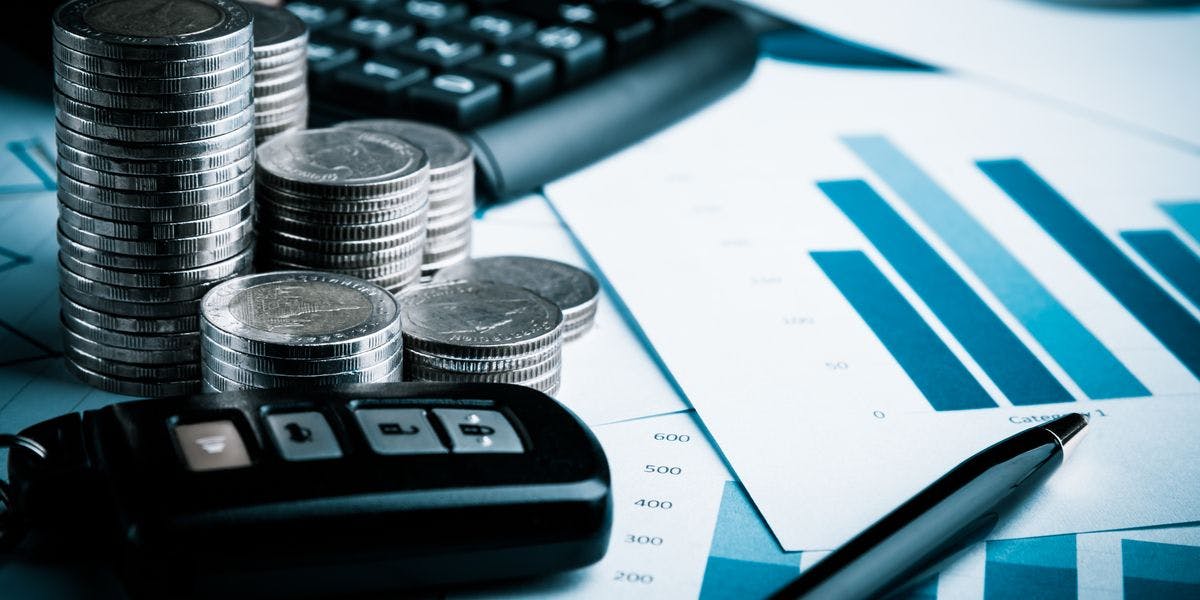 What other Tax Relief can I claim?
Claiming VAT back is not the only tax relief you can claim back. If you're not a business owner for example, you can still get in on the action.
For instance, If you use your own vehicle on business journeys (even as an employee), you can claim a set amount of tax relief per mile.
This is called Approved Mileage Allowance Payments (AMAP).
For cars and vans, you can reclaim up to 45p a mile up to 10,000 miles, and 25p a mile over 10,000 miles. It's worth noting that these rates are not meant to encompass just fuel expenses and are actually split into two parts - it's also meant to include wear and tear.
Some nice employers reimburse you for all or a portion of your fuel expenses. Thankfully, if your employer doesn't reimburse this exact amount, you can claim the difference back as a tax deduction. For instance, if your employer will only give you 30p per mile for business travel, you can claim tax relief on 15p per mile up to 10,000 miles.
Let's break it down:
You drive 12,500 business miles per year.
For the first 10,000 miles, you get 45p per mile, and then 2500 at 25p. So £5125 in total a year.
Your employer reimburses you at 20p per mile - so £2500 a year.
You can claim tax relief on the difference - so £2625 (£5125 - £2500).
You'll still need to pay tax on this relief. If you pay tax at a basic rate of 20%, this is a refund of £525, or £1050 if you pay a higher rate of 40%.
HMRC also offers a cheeky little perk if you travel with more than one person from the same business. You (the driver) can claim an extra 5p per mile for each passenger. So if you had 4 people from the same business in a car during a business trip (hopefully you all get on!), this means you up to 60p per mile. Exciting times.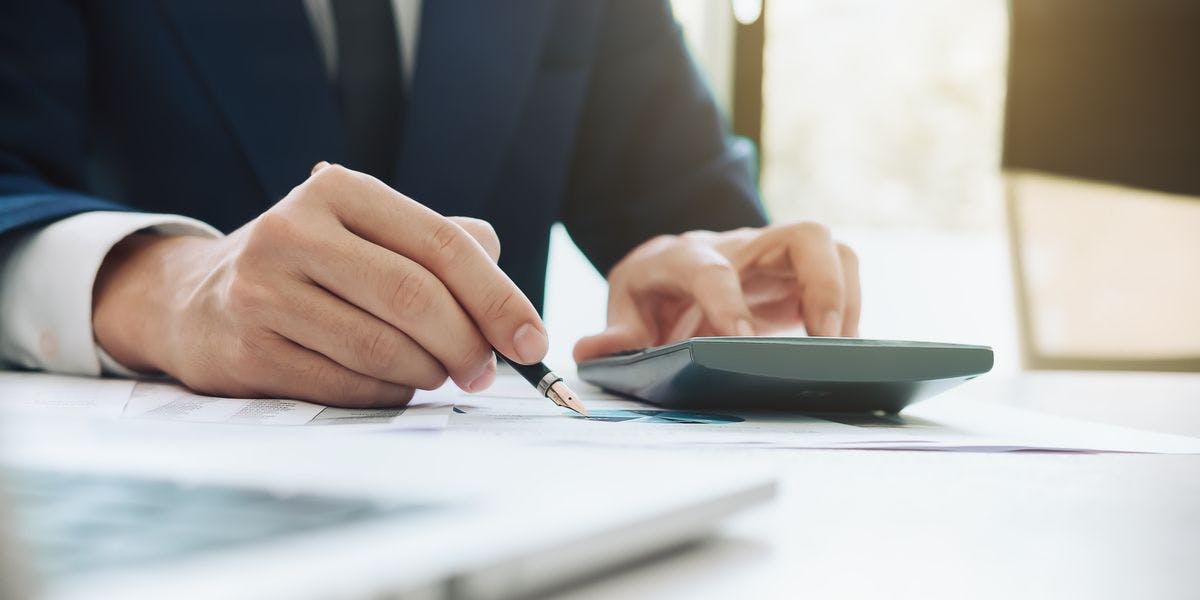 What if I'm a sole trader?
As a sole trader, you can use what HMRC calls simplified expenses. This means you pay the AMAP flat rates instead of working out your precise driving costs. So, you can claim on the same rates of 45p for the first 10,000 miles and 25p thereafter, like an employee can.
To claim your tax relief, you'd again have to multiply the flat rate by how many miles you do in the year.
So if you as a sole trader drive 15,000 miles a year for business travel, you could claim:
45p per mile for 10,000 miles = £4500
25p per mile for 5000 miles = £1250
Total amount = £5750
Basic rate (20%) would let you claim back £1150, or £2300 at a higher-rate (40%).
Of course, you have no obligation to use these flat rates - you can work out your mileage costs manually if you want to. HMRC has a really handy guide that lets you know whether it's cheaper for a sole trader to use flat rates or if it's worth working out the exact costs.
If you want to work out the running costs of your business journeys individually, you'll need to figure out how much you can claim back by working out exactly how much you use your car for business.
To successfully make a mileage claim, you need to keep an accurate record of any and every journey you take for business. For a claim you'd need to know:
The date you went on the trip.
Where you started the journey and where you finished it, providing full addresses for both.
How many miles you traveled.
Why you made the journey.
If you had anyone passengers from the same business
It's also important that you keep all fuel receipts with VAT rate broken down for fuel purchases made for any business mileage you do.
Sadly, you can't claim for absolutely everything. For instance, you can't claim for personal journeys taken during work hours (nipping to Greggs), or doing anything that's considered outside of work responsibilities.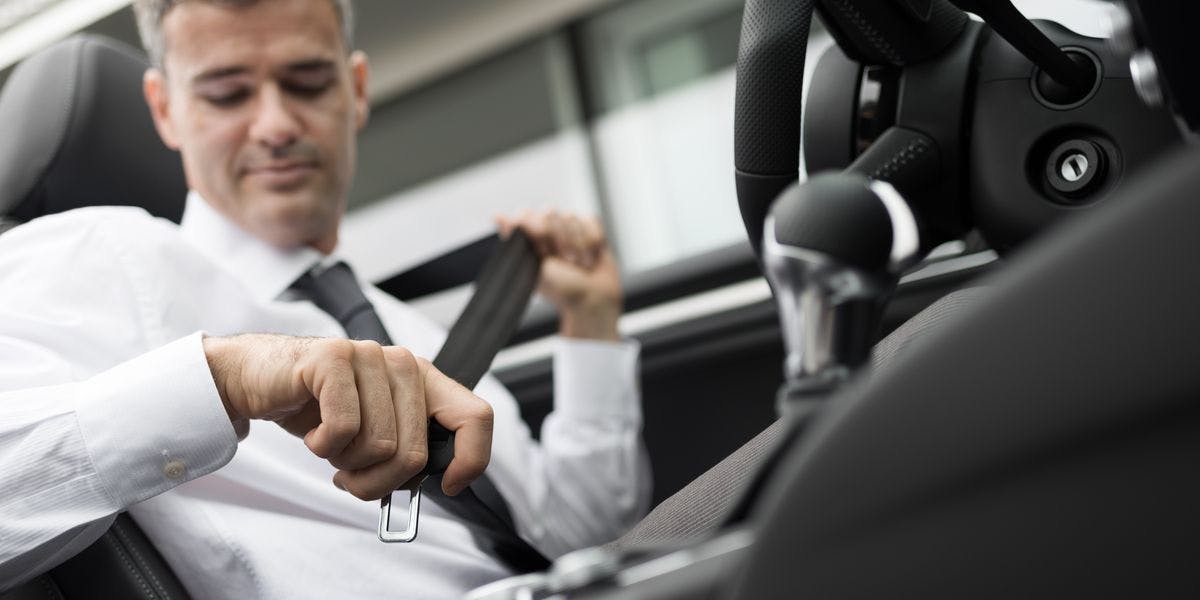 I'm an employer - what can I claim back?
As a business owner with employees, you can start reclaiming tax on the mileage expenses of your employees if you pay them a mileage allowance - but only on the fuel used for business purposes.
Remember, the AMAP rates encompass both fuel and wear and tear. You can't claim VAT back on the wear and tear section, but only on the fuel element of the payment.
HMRC has something called advisory fuel rates to help with reclaiming tax on the fuel portion of the mileage specifically. These advisory rates are only valid where you, as an employer, have to repay an employee for business travel in a company car or vice versa, where the employee needs to pay the company for private use of a company car.
The advisory fuel rates depend on the specifics of the car, including how big the engine is and the fuel type of the car. These rates are updated quarterly, so it's really important that you check the GOV.UK website to find out what you can claim back.
For instance, as of September 2019, you can make a tax claim on 14 pence a mile on a petrol car with an engine size between 1401cc and 2000cc (so a typical small hatchback).
So if you employ someone who does 10,000 miles a year on business, the amount of tax you can claim back on the fuel is £1400 (10,000 x 14p).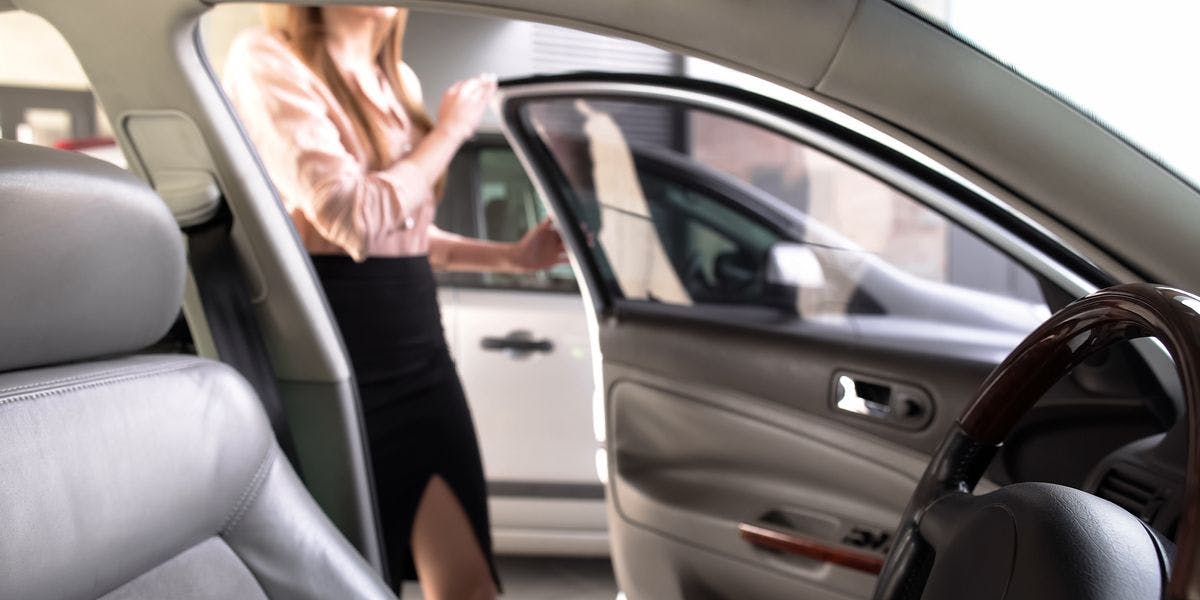 I drive an electric car. Can I get some tax back?
As a reward for being a devout eco warrior, you can actually still claim the full AMAP allowance even if you drive an electric or a hybrid car. The AMAP allowance is not fuel dependent - it's a flat mileage rate for driving for business journeys.
This can save you a huge chunk of change. The average price of running an electric car is around 5p per mile, as opposed to anywhere from 10-20p for a petrol car.
Also, if your electric car is under £40,000 in value (i.e. if you're sadly not in a Tesla Model S), and was registered before 31st March 2017, you can also save on vehicle tax!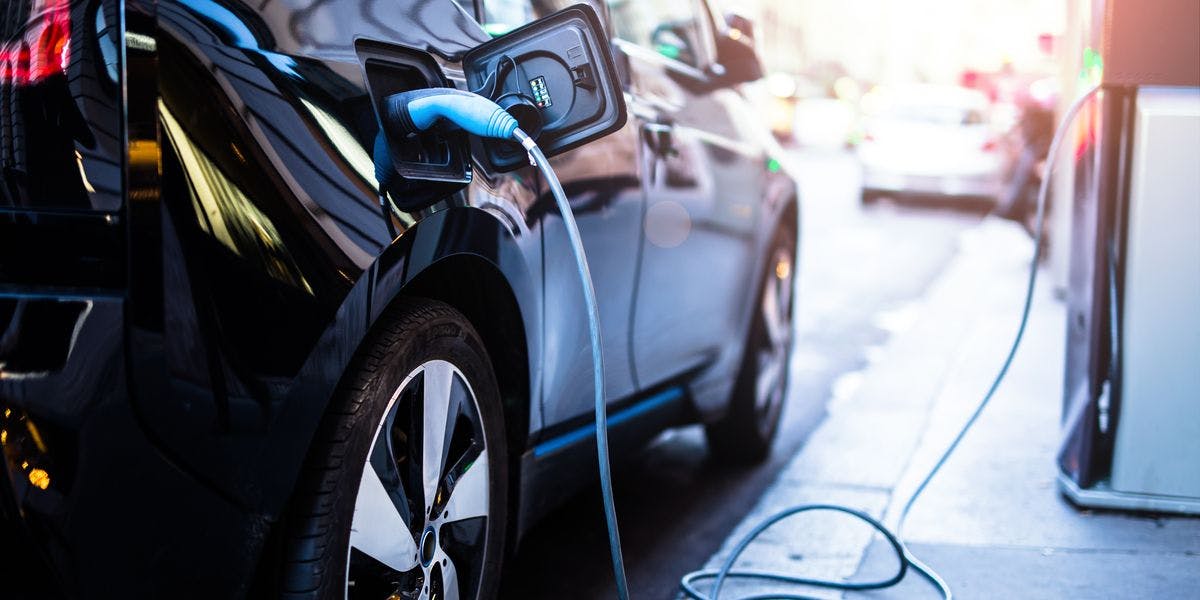 Summary
If you use a car for business trips, you ought to go about reclaiming some VAT on your mileage, as well as on your business lease.
To recap, in regards to fuel cost, you can choose to accurately track how much of your fuel is spent on business miles. This is fairly tedious, so as a shortcut you can reclaim all of the VAT you spend on fuel and then work out your Fuel Charge Cost.
If you lease a car for business, you can usually claim back 50% of your VAT without any hassle. However, if you use your car exclusively for business use, you can claim back 100% of the VAT!
As we learned, VAT isn't the only tax we ought to claim back.
If you're an employee, you'll likely be reimbursed by your employer for business mileage. If it's not the HMRC's Mileage Allowance Payment (of 45p a mile for the first 10,000 miles and 25p thereafter), then you can claim some tax relief back on the difference.
As a self-employed sole trader, you can work your costs out manually and claim the tax back on your car's running costs, or you can use the Mileage Allowance Payments to claim it back.
If you're an employer, you can only claim tax back on the fuel portion of the mileage driven by the employee. Using the advisory fuel rates, you claim on the payments that you as an employer make to employees for business travel in a company car.
Swallowing the hard pill of paying VAT (on literally everything) is a little bit easier when you claim back what you're eligible for. Don't leave money on the table!
Lease Fetcher has a massive range of the best business car leasing deals - compare car lease deals with us to easily find your next set of work wheels!