Company Car Allowance Explained
In recent years, many employers have been taking a close look at the benefits package they offer their employees. After all, employees are the backbone of a company, so offering them the perk of a company car allowance should be in the company's best interest to keep its staff happy and committed.
The Company Car Allowance is a popular benefit we are seeing more frequently within a benefit package, taking over from the previously popular Company Car schemes. While these schemes usually use car leasing, a car allowance offers the employee a greater level of freedom and flexibility to use other finance options or outright purchase.
The increased popularity of the car allowance scheme has come about due to HMRC legislative changes over the last few years. These changes have resulted in less of a tax benefit for both employers and employees if they choose to stick with a Company Car scheme. These days, many employees are better-off opting to take the Company Car Allowance if one is available.
Of course, given the choice of Company Car or Car Allowance, one should carefully consider the pros and cons for one's specific circumstances.
It's crucial to understand the difference between the two alternatives so you can make an informed decision based on personal preference and suitability.
Gaining a deeper understanding of Company Car Tax will help aid your decision making, and hopefully save you a few pennies in the meantime.
In this blog, we'll provide a detailed account of what Company Car Allowance actually is, how it works, and look over some of the benefits a Company Car Allowance can offer.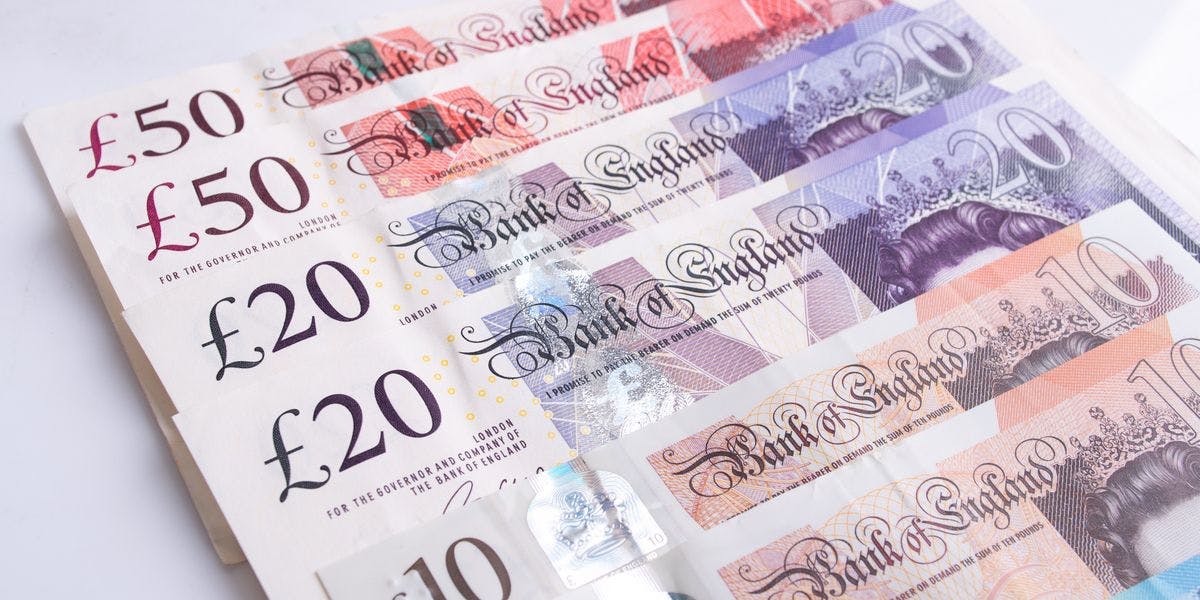 What is Company Car Allowance?
The Company Car Allowance is a cash benefit type scheme offered to new employees or an employee who is updating their current working contract.
The cash allowance is usually added to an employees monthly, sometimes annual salary, and is to be set aside to pay for a vehicle that the employee uses for business purposes.
The vehicle in question could be a currently owned vehicle, a lease hire vehicle or a new vehicle that the employee plans to buy outright and then apply their Allowance retroactively to offset the upfront cost of a new vehicle.
The amount you will be offered as an Allowance will depend on a number of factors and will always be set by the company. There is no Government guidance on how much Company Car Allowance should be offered. Read our car allowance calculator blog for more information on this.
How does Company Car Allowance work?
A Company Car Allowance works differently depending on whether you're the employee or the employer, so we're going to breakdown how the cash allowance differs in relation to both roles.
Employees
As we alluded to earlier, your employer will usually add your monthly Allowance to your monthly salary payments, but it's best to check this detail with your employer before making any decisions.
Once it's in your account, it's yours to use as you wish. So if you already have a vehicle you'd like to use for work purposes, then it's essentially money in your pocket.
It would be wise to set aside a portion of this Allowance for future vehicle maintenance costs and increased insurance costs (you do need to inform your insurer if you plan to use your current vehicle for work purposes).
While we're on the topic, it's important to reiterate that the employee is fully responsible for the vehicle's MOTs, maintenance costs, insurance, depreciation, as well as being liable for any early termination fees. Whereas, with the company car scheme, the same responsibilities lie with the employer.
If you'd like to either buy, rent or lease hire a used or new car, you have a wide choice of cars, vans, etc available to you. And you can usually sign a lease hire agreement, even if your credit rating is poor, so long as you have evidence of a Company Car Allowance scheme provided by your employer.
But be aware that you're signing the contract, not your employer, so you alone are responsible for the vehicle regardless of your employment status.
Employers
For companies, the popularity of the Car Allowance over the Company Car is a welcome change. Maintaining a fleet of vehicles is often an administrative headache.
So offering the Cash Allowance option is a hassle-free alternative for the business as well as a tax saving and cost saving measure.
As a company, if you'd like to offer the Allowance instead of a Company Car, you simply need to calculate a reasonable Cash Allowance amount per employee and then pay this into their monthly salary (or make an annual payment if you prefer).
The company should include the employee's allowance entitlement within their contract, as well as the employee's full responsibilities for the vehicle. This should be followed by a clause in the employee's contract that states how much allowance is being granted.
Remember, a car used by an employee for any business purposes is still considered a workplace, so your company still have responsibilities regarding a vehicle paid for by a Company Car Allowance. And as such you should have processes in-place to ensure the drivers are qualified, using an appropriate vehicle and are as safe as possible.
As a minimum you should ensure you have a copy of each employee's drivers licence on file and have a list of prohibited vehicle features. This list can include inappropriate colours or vehicle decals. You may also consider encouraging employees to choose a vehicle with a low CO2 emissions to assist in your company-wide carbon footprint reducing efforts and to save money.
A good way to do this is to offer a slightly higher Allowance for any employee that agrees to choose a vehicle with reduced emissions such as an electric car or hybrid car lease.
What are the benefits of a Company Car Allowance?
Hassle-free alternative for employers.
Employee has the flexibility and freedom to pick whatever car they want.
If the employee buys the vehicle outright, the car belongs to them which gives them permission to sell it in the future if they wish.
The employee will pay lower tax costs.
If the employee already owns a car, the cash allowance can be used for other financial outgoings.
Low annual mileage means the employee is more likely to be better off financially.
The employee is free to choose the best suitable finance method for themselves (buying/leasing options).
Will I get taxed on my Company Car Allowance?
As mentioned above, the Company Car Allowance is a cash benefit scheme. That means you'll still be taxed on the amount of allowance afforded to you, the same income tax rules apply to your Allowance as they do to your salary.
So do bear this in mind if you're a Higher Rate Tax payer, or if you're close to the Higher Tax Rate category. You will pay both Tax and National Insurance on the Allowance offered to you, but you will not have to pay Benefit In Kind on the vehicle as you would do with a Company Car.
What is Company Car Mileage Allowance?
The employee will usually claim back business mileage allowance from the company on a monthly or quarterly basis, it's best you have a policy and process in place for this.
It usually works as a reimbursement which covers expenses like fair wear and tear and running costs.
The approved private mileage costs for cars and vans is 45p per mile for the first 10,000 miles, then 25p per mile after that. If your employer isn't reimbursing you at least that much you can claim it back from the taxman.