Most Common MOT Fails And How To Avoid Them
Even when you're confident that your car's in tip top condition, all it takes is the experienced eye of an MOT tester to catch something you've missed.
If your car has had an MOT fail, you're certainly not alone, as over 30% of cars failed their MOT in 2020.
But with this reduced to just 24% after the initial test, it's clear that a number of these fails could have been avoided.
Thanks to Rapid Car Check, we have all the DVSA statistics on the top 5 most common reasons for MOT failures through 2020. We'll run through the most common MOT fails, most likely cars to fail their MOT, and how you can avoid failing.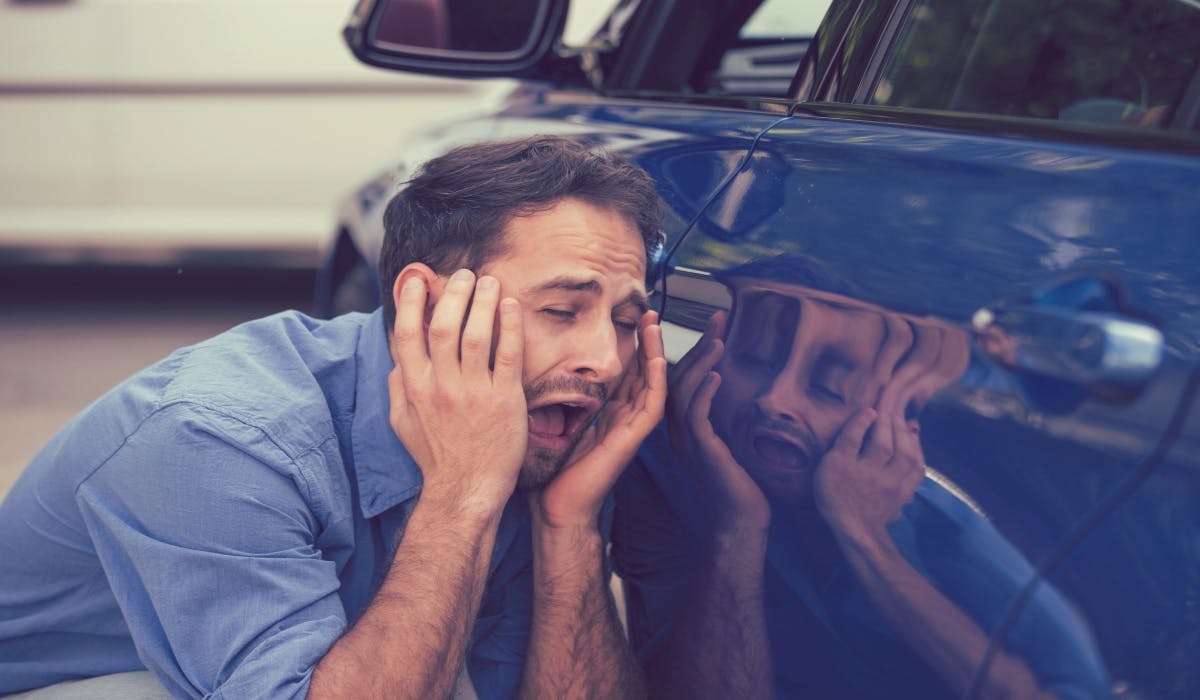 What is classed as an MOT failure?
As of May 2018, MOT test centres no longer just pass or fail your vehicle. Faults are categorised as minor, major or dangerous.
With major and dangerous defects, you fail your MOT. Minor defects need to be addressed soon but aren't enough to fail.
What are the most common MOT failures?
Aside from an electric car MOT, almost all MOTs will carry out the same checks. With this in mind, it is fairly easy to work out what is checked in an MOT and what the most common MOT fails are.
We've put together the most common reasons for failing, and our top tips on how you can avoid them during a pre MOT check.
1. Lamps, lights and signals
Broken or blown lights can seem like a minor inconvenience, but they come in at the top spot, contributing to a whopping 26% of MOT fails.
Checking these over is actually one of the easiest things to assess before your test, and can be done in just minutes. Enlist some help and have a friend check your exterior lights while you operate the car, checking yourself that all interior and dashboard lights are in working order.
2. Suspension
We wouldn't be shocked if most drivers in the UK hit a pothole once a week, so it's no surprise really that suspension causes 18% of fails.
It can be a bit trickier to check this, so you may benefit from a professional pre-MOT check if you're concerned. However, you can still listen out for any unusual noises during corners and when passing over bumpy terrain.
3. Brakes
Though one of the most important safety features, faulty brakes can be a fast route to failure, and make up 17% of failed MOTs.
You should look out for any grinding or squeaking noises when applying your brakes, as this suggests that they are operating under excessive wear - see our how to check brake pads guide. If you have significant rolling before you stop when applying your handbrake on a hill, you'll likely need to have your mechanic look at it too.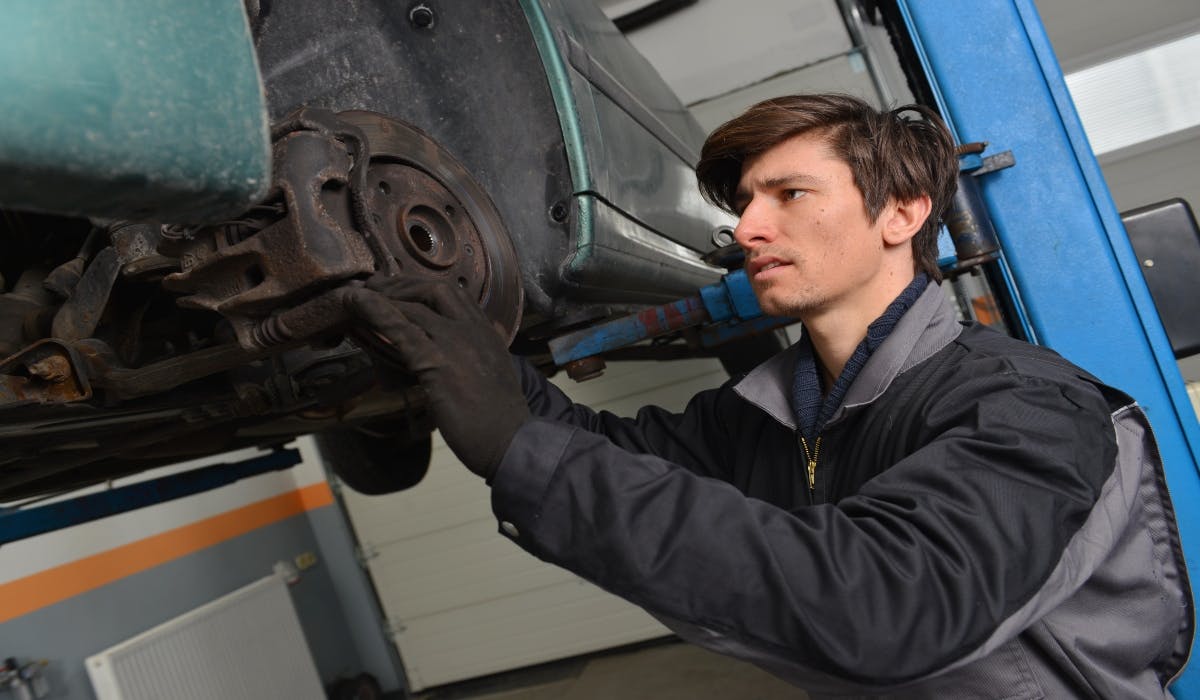 4. Tyres
Your tyres are your sole contact with the road, carrying the heavy burden of both the passengers and the car. 12% of fails are due to poor tyre condition.
Legally, tyre tread depth must be at least 1.6mm, but you can quickly check this with the 20p coin test. Just place the coin in between the tyre tread, and if the coin's outer rim doesn't show, you should be legally within the tread limits.
You should inflate or deflate your tyre to the recommended pressure level, and keep an eye out for any physical damage or deformities. We've got a guide on how to check tyre pressure which should help.
5. Visibility
Being able to see the road seems like a vital aspect of driving, but 8% of MOTs failed due to issues with visibility.
Coming down to more than just a chip or scratch on your windscreen, you can fail for poor visibility due to any number of factors that impact a driver's ability to view the road. This could be due to faulty or broken windscreen wipers or any blockage to the rear.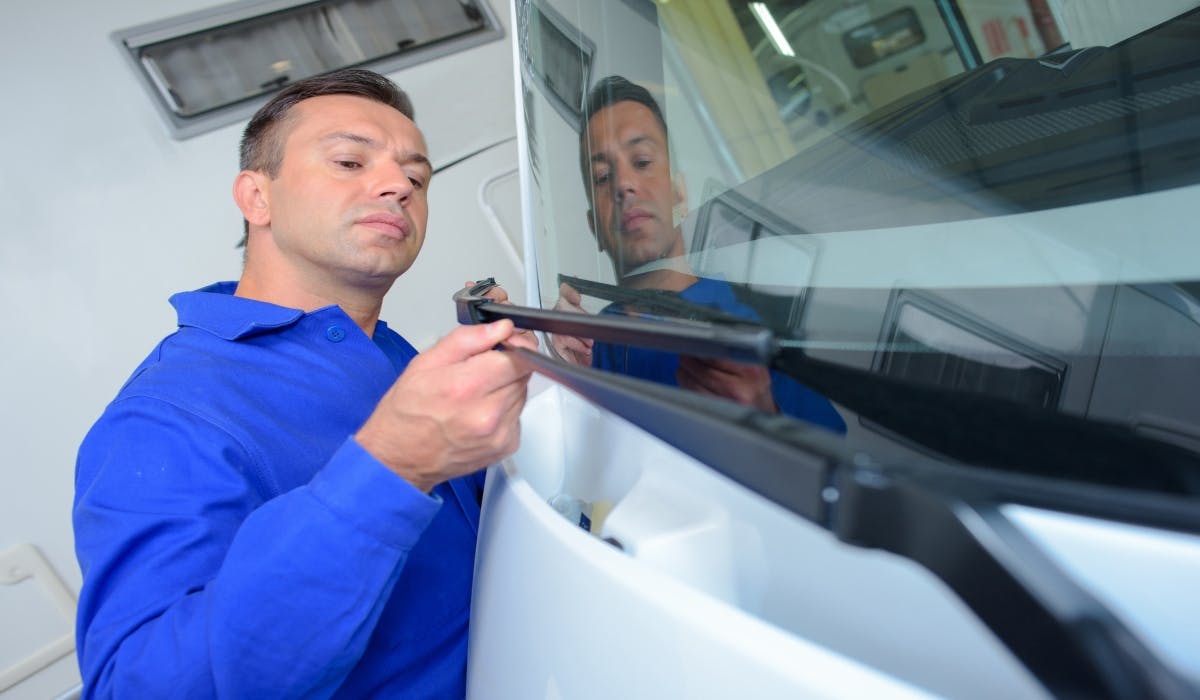 What were the most likely cars to fail the MOT?
All cars are susceptible to the odd failure, particularly if you've been ignoring that odd noise, or weird movement your wipers make.
But if you haven't signed off on your lease or buyer agreement yet, you may want to check out the most common cars to fail their 2020 MOT, as some seem to have a higher likelihood to fail than others.
1. Vauxhall Corsa
Despite being the second best selling car of 2020, the Vauxhall Corsa was the most likely to fail its MOT with an initial failure rate of almost 40%!
2. Vauxhall Astra
Things don't look great for Vauxhall with yet another high percentage of MOT fails for the Vauxhall Astra, coming in just behind at nearly 36%.
3. Ford Focus
Another car that topped the 2020 bestseller list, the Ford Focus had over a million MOT tests, and failed at least a third of them.
4. Volkswagen Polo
Despite a year of improving sales, the Volkswagen Polo performed nearly as badly as the Ford Focus, with close to 33% of all MOTs failing.
5. Ford Fiesta
Topping the best seller list with nearly 50,000 sales, the Ford Fiesta unfortunately failed to shine in the testing centre, almost tying with the Volkswagen Polo at 32.8% failure.
Though it's not necessarily an indication of a poor car or model (or that your car is definitely going to fail), it's good to keep in mind before you buy or take out a lease.
If you're buying a used car, you can use the Gov.uk MOT History Checker to find out a vehicle's MOT test results history, including:
Whether it passed or failed
The mileage recorded when it was tested
Where each test was carried out
What parts failed at each test, and any had minor faults
When the next MOT is due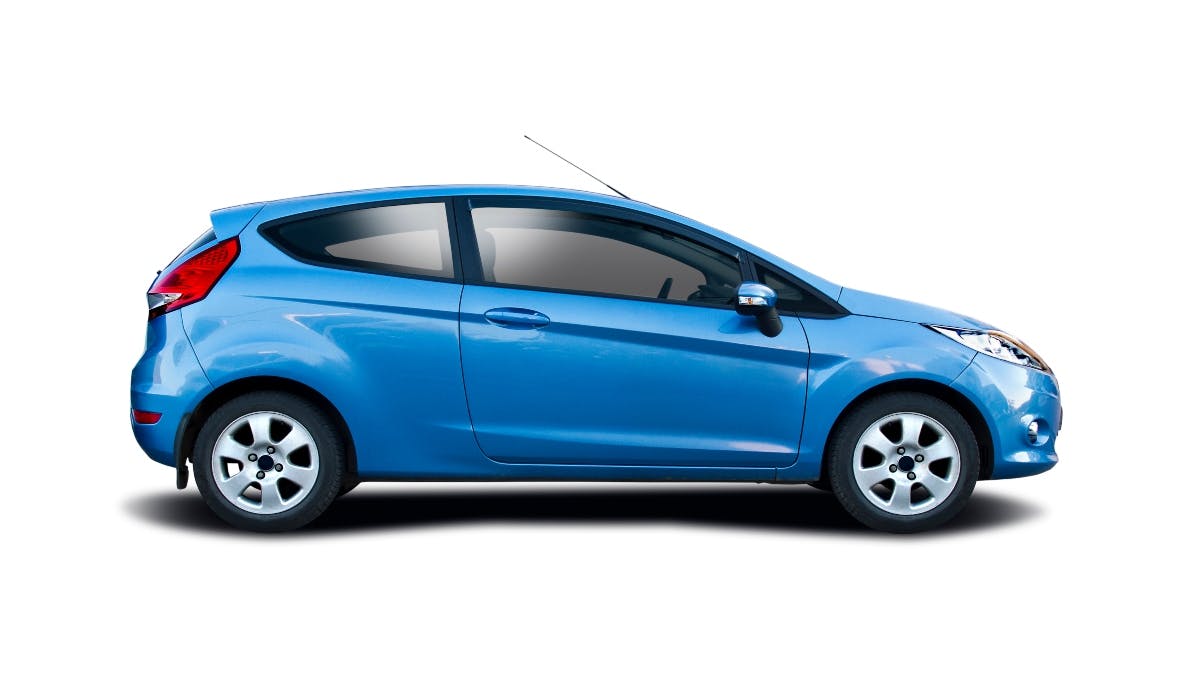 What to do if your car fails its MOT?
It's not the end of the world if your car fails its MOT, as you can still get an MOT retest. As long as you have your car repaired and returned within 10 days, the cost of an MOT test the second time round is halved.
Unless you have a minor defect, you should absolutely avoid driving without MOT certification.
How to avoid MOT failure
The best way to avoid these most common MOT fails is to be prepared in advance of your scheduled test. This means organising everything you need to take to an MOT, having an MOT checklist, or carrying out a pre MOT check.
One of the easiest ways for motorists to increase their car's shot at passing is a pre MOT check. It involves carrying out some quick checks on all the areas your MOT is likely to pick up on.
These can be done yourself, or by a professional, and will likely clear any pre MOT jitters, as you'll already have a good idea of what to expect.
You should also keep on top of your car maintenance checklist on a regular basis - you can see these car maintenance tips for extra help!
---