What Is Checked In An MOT?
Your annual MOT (Ministry of Transport) is one of the most important assessments to check your car is safe to be on the road.
With DVSA standards of roadworthiness including everything from handbrakes to headlamps, so understanding what is checked in an MOT test gives you a better chance of avoiding an MOT fail.
It can be overwhelming thinking about all the elements that are assessed and what may go wrong if the tester doesn't find your car up to scratch. Though there's a maximum fee on the cost of an mot, you'll have to factor in the price of any repairs!
Whether you've never had an MOT before, or just want an idea of what really goes on, we're here to help! We'll go through the process of an MOT test, covering all the different parts and systems that are checked.
If you're looking for a comprehensive guide to MOTs, our MOT checklist gives a great overview of what to expect.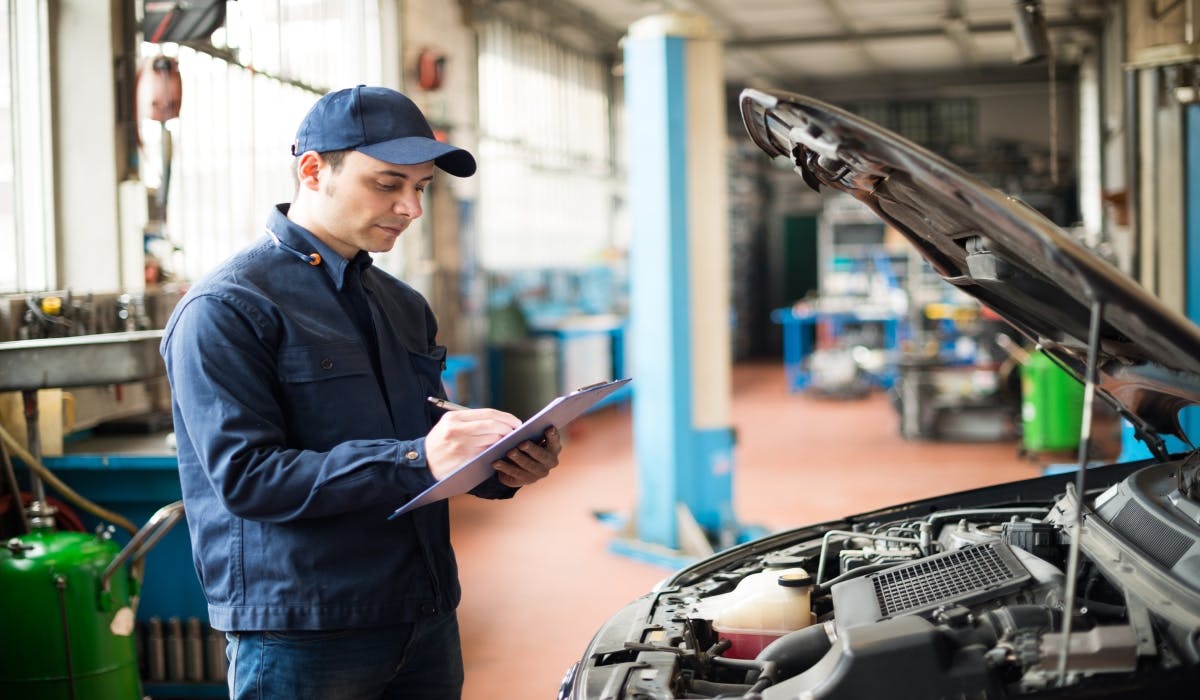 What parts and systems are checked?
Having a clear understanding of what goes on in your annual MOT check is one of the best ways to avoid those pernickety common reasons for a failure.
Here we've put together all the main elements checked in your MOT test to help you secure that valid MOT certificate.
If you're already familiar with the test, our pre mot checklist covers all the ways you can assess many of these yourself, and avoid any unnecessary MOT failures or retests. You should also make sure you know what to take to an MOT.
Lamps, signals and electrical equipment
Faults with lamps, reflectors and electrical equipment are at the top of the list of the most common MOT fails.
Having all your lamps and signals in working order is crucial as it alerts other road users to your movements on the road, but is fairly easy to check yourself beforehand.
Your MOT tester will inspect your front, rear, indicator, fog, registration plate and brake lights, ensuring that they are:
In good working condition
Positioned correctly and securely
Operating with the correct colour
Your main beam should also be aimed below the horizontal in order to avoid obstructing other drivers' views.
Steering and Suspension
Your steering wheel will be assessed for any signs of damage or wear, and the MOT tester will check the malfunction indicator lamp (MIL) or dashboard warning lights for the electronic power steering and steering lock.
When checking suspension and shock absorbers, the tester will look for any excessive corrosion to power steering pipes.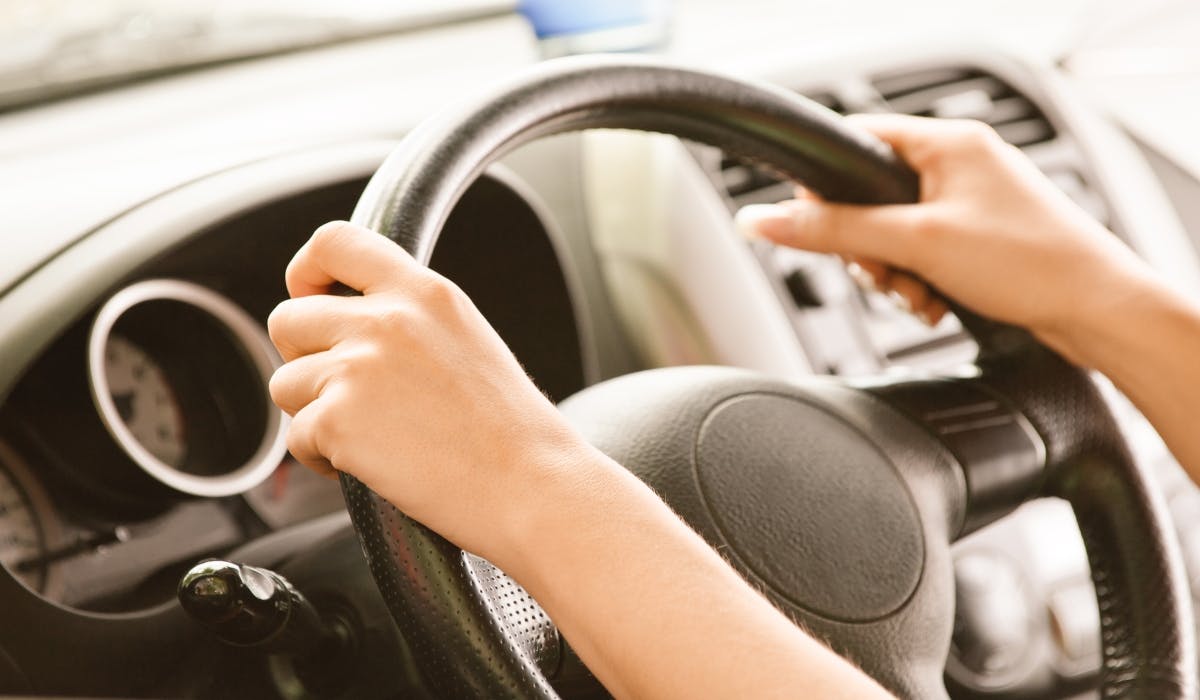 Brakes
Nobody wants to be on the road without the reassurance of fully functioning brakes, and as a crucial safety feature, most brake related issues are likely to contribute to a fail. You can avoid this by checking our how to check brake pads guide.
At your vehicle's MOT, they will inspect the brakes' pedals, levers and general condition, and carry out an efficiency test to assess their performance. Any leaking brake fluid, or issues with the brake's lining or pad will qualify as a dangerous fault and fail your vehicle's MOT.
Tyres
Tyres carry pretty much the entire weight of your car (and the passengers!) so they must be in good condition and suited to your vehicle.
The tester will check for any structural defects or bulges, and the tyre tread depth, which should be a minimum of 1.6mm.
They will also inspect your tyre pressure, so it's best to check if your TPMS (tyre pressure monitoring system) light is displaying beforehand, as this will result in an automatic fail. You can check our guide to how to check tyre pressure to avoid issues here.
Vehicle Identification Number (VIN)
Your car will be inspected to ensure that a single VIN is displayed clearly and is legible, either etched or stamped onto the body, or attached as a VIN plate.
Visibility
Both your windscreen and the mirrors should provide excellent visibility for the driver. Mirrors should be securely attached to the car, and positioned correctly to allow the driver a clear view of the road.
The windscreen should be in good condition, free of any substantial cracks or damage, and your wipers and screenwash will be tested to check that they adequately clear the screen.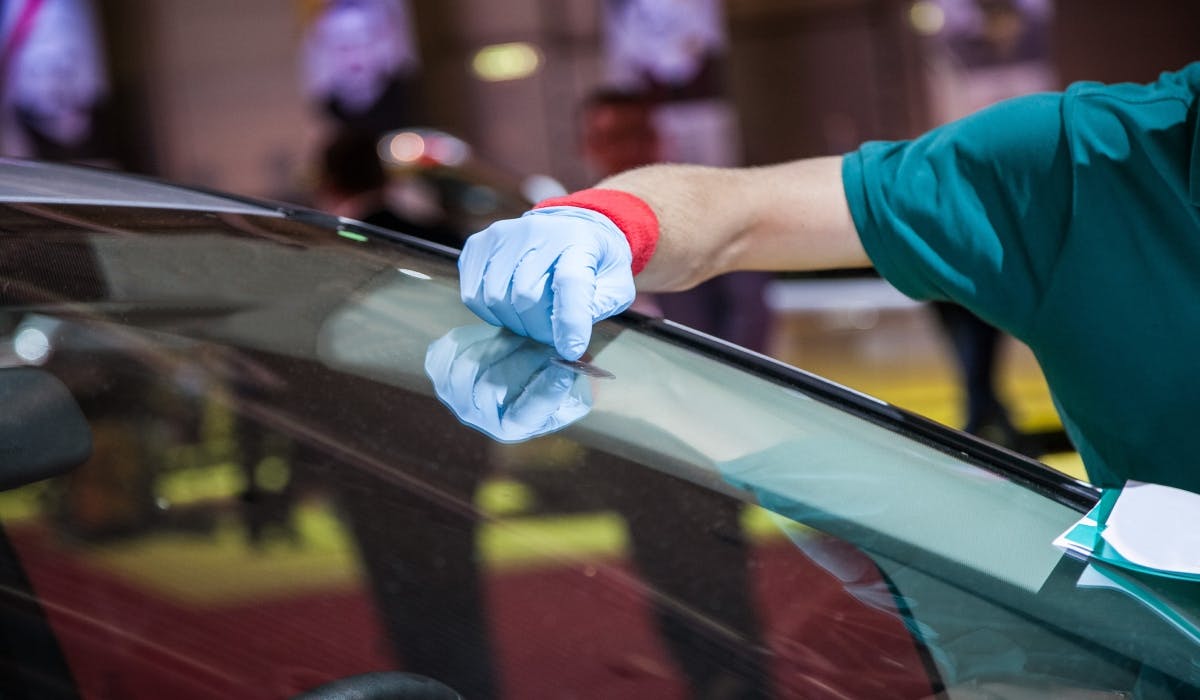 Seats and seatbelts
Important for more than just your comfort, seats will be assessed by MOT testers to ensure that the driver's seat is able to be adjusted, and that all the seats are fitted securely and in an upright position.
Seatbelts will be checked for any fraying, damaged attachments or significant wear, and should pull, lock and release easily.
Registration Plates
Your number plate must be clean and clearly visible at the front and rear of your car, with legible characters that are distinguishable from a distance of 20 metres.
Though minor faults like these won't fail the MOT, they are still important road safety standards you should comply with.
Fuel, exhaust system and emissions
The exhaust system will be inspected to check that there are no serious leaks, or rattling noises indicating any issues.
The tester will then use a meter to ensure your vehicle's levels of hydrocarbon and carbon monoxide emission fall within the legal limit, and that no dense smoke is emitting from the exhaust.
Since the MOT test centre has to run tests, it's helpful to have your fuel topped up, and check that your fuel cap fits correctly.
Bodywork
Your vehicle's bodywork will be checked over for any significant corrosion, damage, or sharp edges that could cause an injury.
In addition to the general structure, your MOT tester will look over your engine mountings, speedometer, and your tow bar.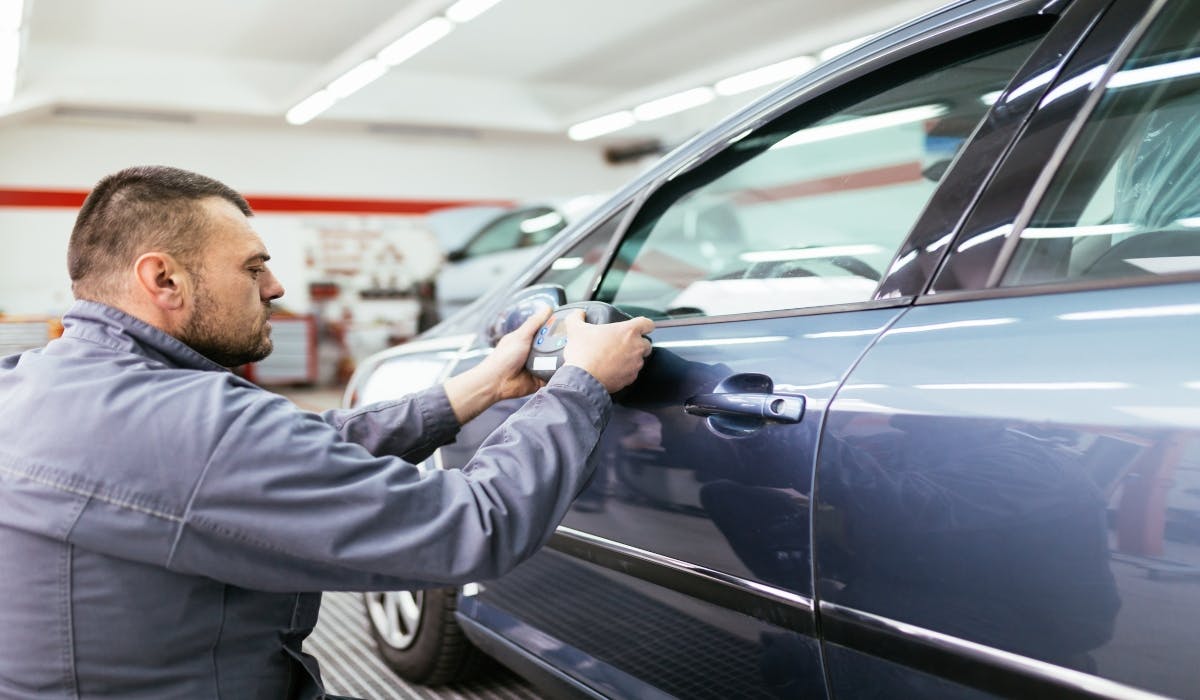 What gets checked in an electric car MOT?
Though the process will work slightly differently for any electric vehicles, they still require an annual MOT after 3 years of age. Check out our blog on how an electric car MOT is carried out, what gets checked, and how much it costs.
Conclusion
Driving without an MOT is never a risk free decision, as MOTs are the best way to check that your car meets the minimum road safety standards. However they should not be considered a replacement for regular servicing or checkups.
On top of being a nuisance when you need your car, leaving any checks until you get your MOT can result in surprisingly high repair bills. Luckily, our car maintenance checklist is here to guide you on all the checks you can do yourself to avoid a hefty MOT repair bill later. You can also check out these car maintenance tips.
However, if you're leasing and have a personal contract hire agreement that is long enough to require an MOT, you can get these costs covered. Taking out a maintenance package on your lease covers the cost of both your MOT and the repairs!
If you're all set for your test but don't know when your current MOT test certificate expires, check when your next one is due with the gov.uk MOT history check, and even set up a reminder.
---