Apple CarPlay Compatible Cars: The Roundup
Let's just admit it: we're slaves to our mobile phones. For most of the day, it feels as if they're glued to our palms. Of course, the one time we ought to put it down is when we are driving, lest we end up 6 points worse-off - or a pancake on the side of the road. No thanks.
The big smartphone players, Apple and Android, have made their way into our cars as well as our pockets.
Apple's software - CarPlay - is fast becoming a must-have motoring-feature for many of us who favour the Apple look. It'll work with most iPhones, from the ageing iPhone 6s to the state-of-the-art iPhone X.
For an in-depth scoop on the features of Apple CarPlay, check out our post "What is Apple CarPlay?"
If the thought of Apple makes you spew (and perhaps your wallet tremble), then perhaps this article isn't for you. When it comes to Android Auto vs Apple CarPlay, people are usually set firmly in one camp. You can check out our post "What is Android Auto" and see our list of cars with Android Auto instead.
But if you're an avid Apple-r (what are Apple fans called?), we're going to round up all the Apple CarPlay compatible cars available from some of the biggest car manufacturers.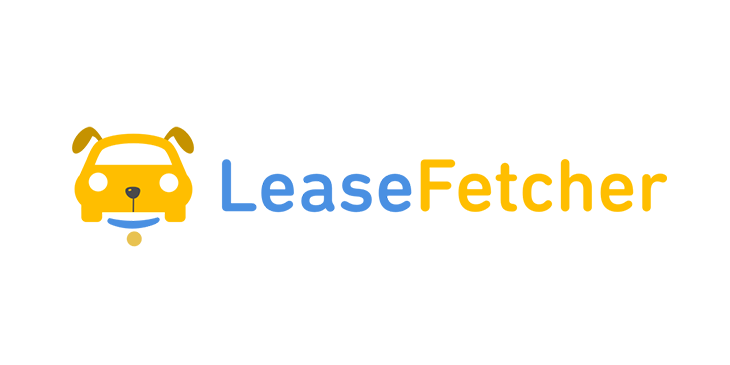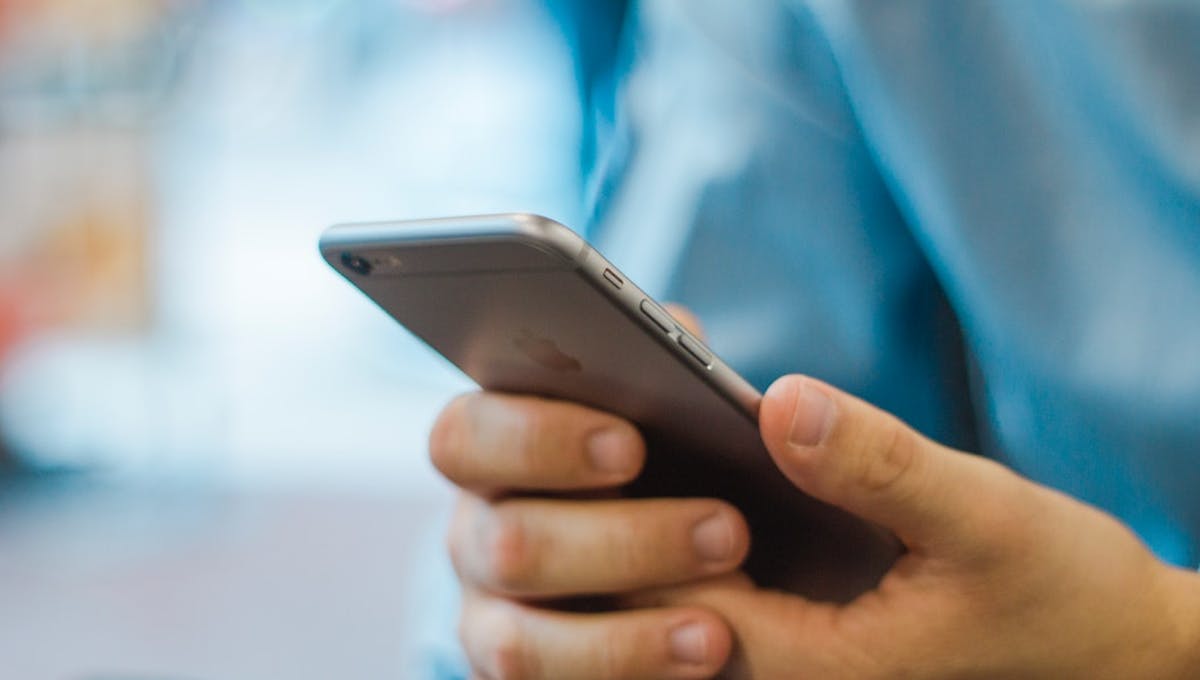 What car manufacturers have Apple CarPlay compatible cars?
Nearly every car manufacturer is embracing tech like Android Auto and Carplay - they can't afford not to! We are all reliant on our software of choice. As soon as our precious iPhone 5 inevitably bites the dust, we take out a contract on the iPhone 7...then the iPhone 8... oh, and why not chuck the new iPad into the mix for good measure?
It's a vicious cycle, but most of us are in it. Getting used to a car's software can be a challenge - but it doesn't have to be when CarPlay loads up that familiar home screen.
With most cars now coming with impressive infotainment screens as standard, linking up your iPhone is seamless. Car navigation systems in particular are notoriously clunky, and no match for Apple Maps or Google's offerings.
Whether you want CarPlay for the well-designed home screen, or for just putting on your favourite playlists and podcasts, CarPlay is rapidly becoming a must-have.
Thankfully, there's a car model with CarPlay for everyone's budget. You can finally say goodbye to the days of desperately looking for 'the AUX cable' so you can connect your iPod.
Here is a roundup of a few of our favourites available on Lease Fetcher right now.
Abarth
This Stylish Italian manufacturer isn't afraid of embracing new tech. With the 595 and 695 a big hit with younger drivers, it's no surprise that smartphone car-tech has made its way into these cars.
Alfa Romeo
Alfa Romeo Automobiles epitomises Italian style. They ooze elegance and style, and now Alfa Romeo has added some CarPlay tech to the inside of the cars too, making sure the interior view of the car is as nice as the outside.
Aston Martin
A car brand synonymous with the king of old-school cool 007, Mr Bond himself. The latest Aston Martins are also pretty slick on the tech-side of things too, so you can look way cooler than you actually are while still obsessing over your phone.
Vanquish
Vantage Coupe
Rapide S
Audi
Audi is renowned for having great tech and the latest models are jam-packed. With CarPlay, you can seamlessly send text messages through Siri while you focus on the excellent driving experience.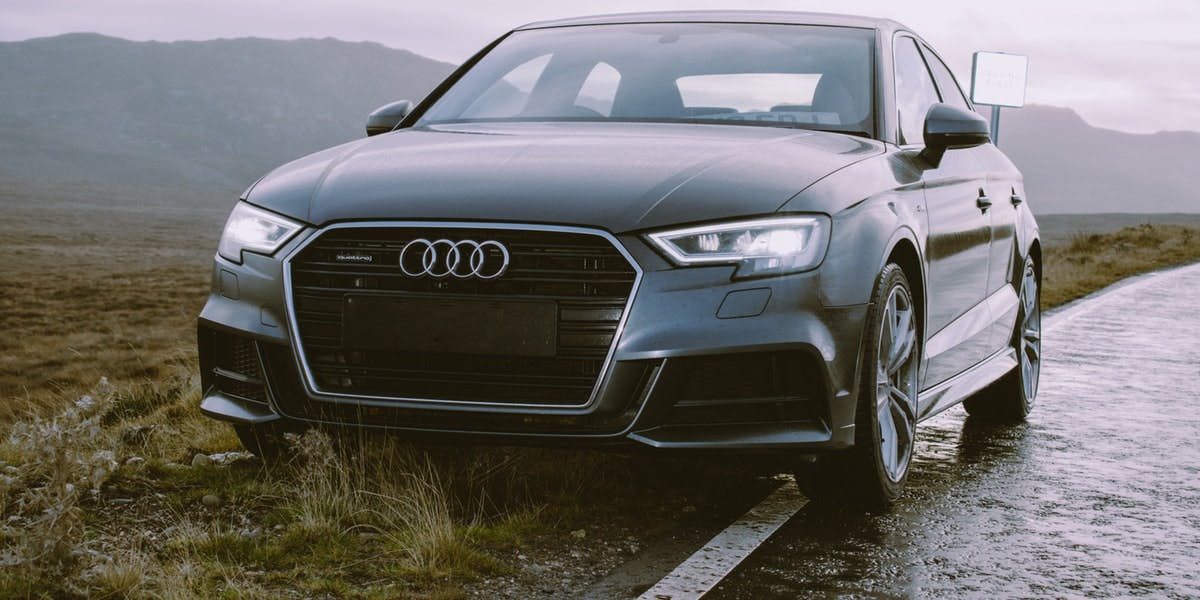 Bentley
Now for the price of a Bentley, I would want an entire iMac built into the dashboard. It should be no surprise that this ultra-premium manufacturer has got its hands on CarPlay tech, and offers massive touchscreens infotainment systems as standard. Although it will be hard to take your eyes off the iconic Bentley steering wheel.
BMW/Mini
This German car manufacturer is renowned for always being on top of its tech game. With CarPlay, you can load up Spotify, get your tunes on, and take your BMW out onto the road to see what it's made of with your very own soundtrack. Heaven.
2 Series
3 Series
4 Series
5 Series
6 Series
7 Series
X3
X1
Clubman
Countryman
Citroën/DS
Citroen and their more upmarket sister DS have really salvaged their reputation in Britain over the last few years, offering cheap, cheerful, and actually really good hatchbacks and crossovers. With a reasonable price tag, the models below offer you BlueTooth and Apples auto-tech as standard.
Ferrari
While you might think that listening to your favourite Spotify playlist might tune out the satisfying churning from the luxury Ferrari engine, you'll be happy to know that you've got CarPlay, so you can at least ask Siri where the nearest Waitrose is.
488 GTB
488 Spider
California T
GTC4 Lusso
Fiat
Fiat is another Italian manufacturer offering iconic cars at a good price. Popular with newer drivers, it's essential that the Fiat 500 line has the latest iPhone connectivity.
Ford
The most popular manufacturer in the UK, it's no surprise that Ford has picked up CarPlay for the majority of its vehicle lines. The age of Fords driving like a dream, but having clunky, boring tech is over.
C-MAX
Edge
Fiesta
Focus
Galaxy
Kuga
Mustang
S-Max
Tourneo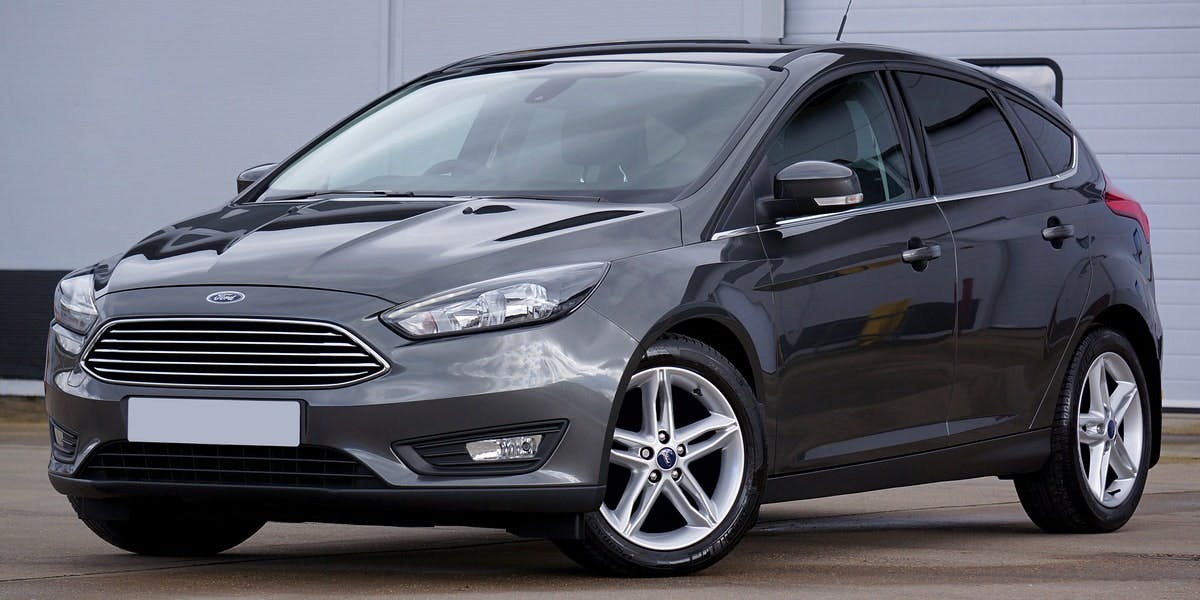 Honda
Ah, the Honda. Considered indestructible by many. It might endure the worst Britain's roads can throw at it, but can it handle your 'Ultimate Dad' Spotify playlist? Time will tell.
Hyundai
Recent Hyundai models have been absolutely chock-full of great tech - with Android Auto and CarPlay offered on nearly every model, this Korean manufacturer is at the top of its tech game.
i10
i20
i30
Genesis
Tucson
Ioniq
Kona
Santa Fe
Santa Fe Sport
Jeep
A staple in the United States, the Jeep is built for adventures. Now you can simply dial your next destination into Apple Maps, fire up a killer playlist, and pretend you're driving through Jurassic Park.
Compass
Grand Cherokee
Renegade
Wrangler
Kia
Like their neighbour Hyundai, Kia has been fast to get with the times and offers CarPlay and Android Auto for all of the below models. With an industry-leading 7-year warranty, you can't go wrong with one of these ultra-reliable Kia models, each company with an excellent tech set up.
Carens
Ceed
Soul
Optima
Stinger Gran Tourismo
Stonic
Soul
Sorento
Sportage
Niro
Optima
Maserati
When you're driving a Maserati, everything looks effortless. Now you can make it look even more so with CarPlay and its excellent Siri Voice Control system, making calls to your business partner with ease.
Ghibli
Levante
Quattroporte
Mercedes
This German powerhouse wouldn't be seen dead without rocking the latest car tech. New iPhone X, new Mercedes - combine them and get the best of both worlds.
C Class Cabriolet
C Class Estate
CLA Class AMG
G Class AMG
GLC Estate
S Class Cabriolet
S Class Coupe
S Class Saloon
SLC Roadster
MG
MG is a British sports car manufacturer founded in the 1920s. Thankfully, their tech is no longer stuck in that time period. Both cars below feature CarPlay and Android Auto!
Mitsubishi
Mitsubishi Motors, like other Japenese car manufacturers, has a stellar reputation for reliability. However, reliability is no fun if the interior of the car is so dull that you can't face driving it for more than a year. Thankfully Mitsibushi, has embraced CarPlay in most of their models!
Mirage
Outlander
ASX
Eclipse Cross
Peugeot
Peugeot has had a resurgence on Britain's roads - once plagued with a reputation of poor reliability, the latest offerings drive like a dream and are packed with excellent tech. Once upon a time, driving a Peugeot meant you were making phone calls to the AA at the side of the motorway. Nowadays, you're just phoning your mates through your CarPlay - nice change!
208
508 Diesel Saloon
Partner Tepee
Expert Combi Diesel Estate
Traveller Diesel Estate
Porsche
With all Porsche always coming with excellent infotainment systems anyway, you can now add the icing on the cake and sync up with your iPhone and Apple Maps - making your attempt to find the nearest John Lewis that little bit less frustrating.
Renault
A mainstay on Britain's roads for a long time, Renault's range of car options is staggering. From the classic Clio to the cutting-edge electric ZOE, you can rest easy knowing all of the latest model years feature CarPlay.
Clio
Kadjar
Koleos Diesel Estate
Mégane
Mégane Estate
Scénic
Grand Scénic
Twingo Hatchback
ZOE Hatchback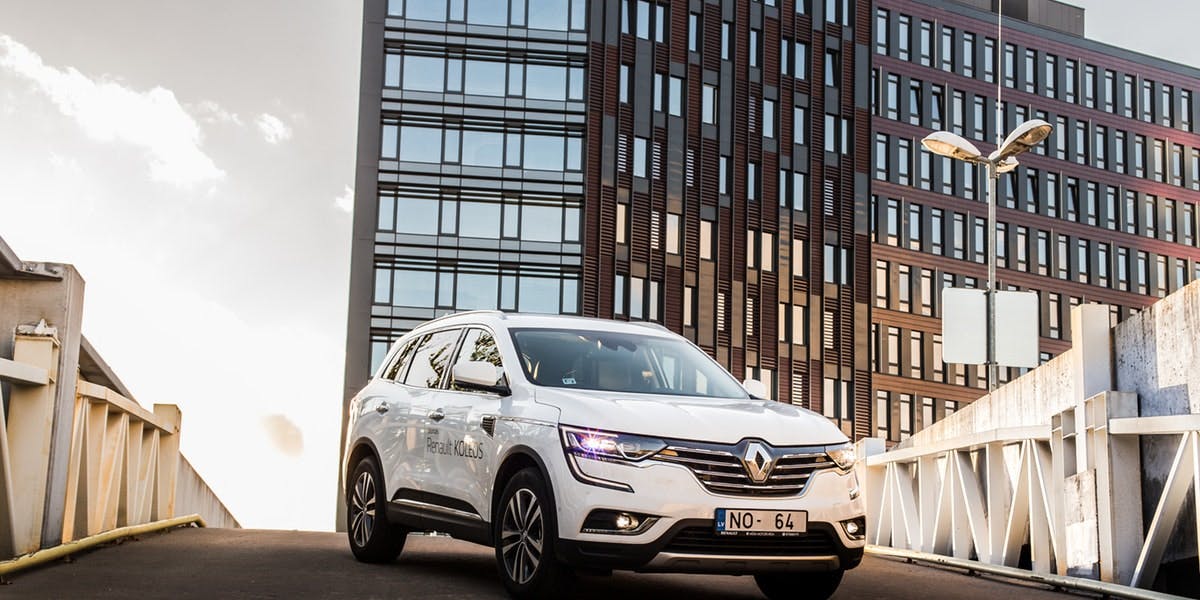 Seat
This French automaker is at the top of their game. Cars like the Ibiza and Leon offer Britons a reasonably priced option to drive in style, while not sacrificing practicality. Nearly every SEAT model now offers an excellent touchscreen infotainment system, so you're spoiled for tech.
Alhambra
Ibiza
Leon
Toledo
Arona Hatchback
Ateca
Škoda
Once a laughing stock on Britain's roads in their early days, Skoda is a true motoring pioneer now. While a hatchback like the Fabia used to be your Gran's favourite, it's now an award-winning car, with incredible tech. Owned by the VW group, you're getting incredible value for money on all of these models that feature CarPlay.
Smart
Once a car literally only driven for the good MPG, the Smart is actually now a desirable little car. While still possessing their ridiculously good fuel economy, the Smart car is actually full of tech - so going from your iPhone 8 to the Smart doesn't feel like a step-down.
ForFour Coupe
ForTwo Cabrio
Toyota
The Aygo has been a hit on Britain's road. With Toyota's incredible reputation for reliability and a new fun, youthful image, the Aygo is one of the top city cars in Britain right now. Toyota has stepped up its tech, with Android Auto and Apple CarPlay being available on all but the base Aygo models.
Vauxhall
Did you know, you can get a Corsa that has built-in wifi? A Corsa?! Gone are the days of being ecstatic about cruising to McDonalds in your first, miserable-looking, beaten-up Corsa. This model is actually quite an upmarket looking car. A wide range of Vauxhall cars have Android Auto and Apple CarPlay - so whether you're a Google or an Apple fan, you're sorted.
ADAM
Astra
Arteon Fastback
Corsa
Insignia
Viva
Crossland-x
Mokka
T-roc Hatchback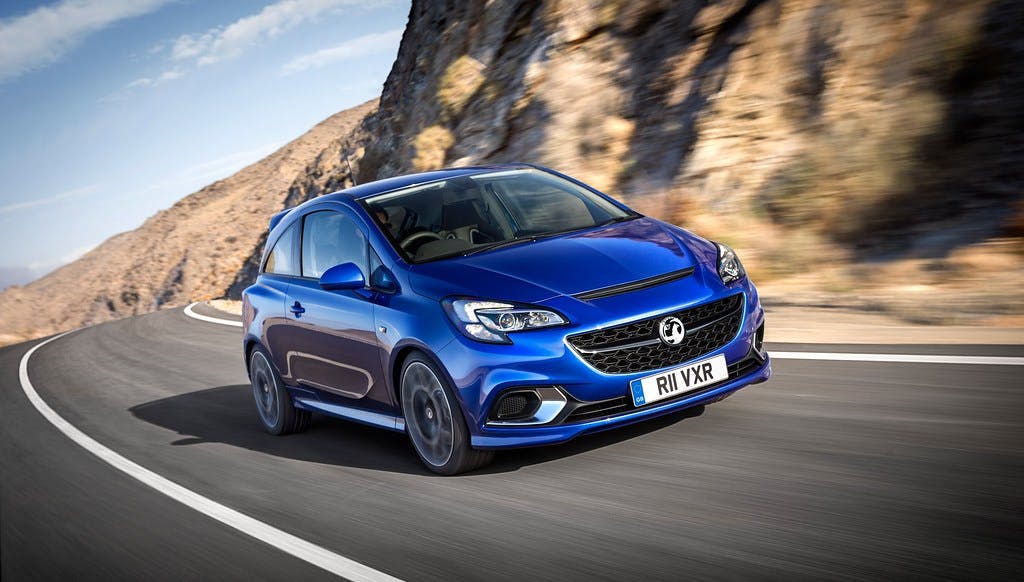 Subaru
Subaru is renowned for producing excellent family cars. Now you can drown out the noise of your screaming kids by sticking on your favourite Spotify playlist using CarPlay.
Suzuki
At one time, the Suzuki Swift was the classic car that everyone's Gran owned. The furthest thing from Swift, then. Thankfully, they have upped their cool-factor considerably by embracing CarPlay and Android Auto.
Ignis
SX4 S-CROSS
Vitara
Swift Hatchback
Volkswagen
The VW group don't mess around with their tech. Volkswagen was one of the first brands to jump on the CarPlay bandwagon - adding to the already high desirability of this manufacturer. With iOS 12 loaded up on your infotainment screen, you know you've got the best tech you can have, at a mid-market price.
Golf
Passat
Polo
Sharan
Tiguan
Touran
Volvo
This Swedish car manufacturer is renowned for producing luxury up-market vehicles that the whole family loves. Now the whole family can fight about what playlist is coming up next on CarPlay. Bliss.
Conclusion
We've done loads of posts on different car technology features you might also be interested in, in addition to Smartphone Mirroring. Why not take a look at our posts on "what is traffic light recognition" and "cars with adaptive cruise control?"