Cars With Android Auto: The Roundup
If you're anything like me, you run your entire life from your phone. I spend lunch watching stupid videos on YouTube, swipe through Tinder at the bar and get harassed by work emails at four in the morning while I'm trying to sleep.
But when I jump into my A-Class after work, I stick my phone in my pocket and switch on the radio. When I was younger, I could put up with Radio 1 DJs like Nick Grimshaw—but now, not so much. I'd say nine out of ten commutes end with me whacking the radio's power button and shouting, "Just play the goddamn song and shut up!"
But it doesn't have to be this way. Car manufacturers are starting to roll out smartphone mirroring tech, which allows you to safely access your phone when you're driving. It basically 'mirrors' your phone on the infotainment panel, allowing you to access stuff like calls, Google Maps, Spotify and so on.
My old A-Class doesn't come with smartphone mirroring—it's not the newest—but when my lease is up, I'll definitely pick up a new car that does! Since the phone market is dominated by Google and Apple, you've got two services to choose from: Android Auto or Apple CarPlay. Unless you're still rocking a Nokia 3310, you can probably guess that Android Auto is for people with Android phones like the Samsung Galaxy and Google Pixel, and Apple CarPlay is for people with iPhones.
In this blog, I'll give you a quick overview of how Android Auto works (you can see our "what is Android Auto" post for more detail), then we'll dig into the specific makes and models that support Google's smartphone mirroring.
If you're actually an Apple user, see our "what is Apple CarPlay" and Apple CarPlay compatible cars posts instead.
What is Android Auto?
Unless your car actually has Android Auto (in that case, why are you reading this blog?), you probably need a bit of background on how it works. We've done a full "What is Android Auto?" guide so we'll be concise here. The super short answer is that Android Auto allows you to 'mirror' some smartphone features on your infotainment system.
There's two big pluses to this tech. First, you can use your phone while driving without picking up penalty points and fines. Second, you don't have to use the godawful infotainment system features manufacturers insist on adding to their new cars.
One thing to watch out for is that Android Auto hasn't actually been around for all that long so only some apps will work with it. All the big apps—Spotify, Google Maps, Waze, Pocket Casts, Audible, Google Play Music and so on—will work but you might struggle for more niche apps. Check out Android Auto's website for a full list of compatible apps.
What cars come with Android Auto?
Unfortunately, not all new cars are compatible with Android Auto. Some manufacturers have opted not to allow Android to integrate with their infotainment systems while others simply haven't released an updated model just yet. (BMW, I'm looking at you.)
Here is a list of all cars on Lease Fetcher that are compatible with Android Auto. If you're more of a Steve Jobs fan, don't worry! We've got you covered. Check out our Apple Car Play for all the best iPhone-compatible motors.
For a comprehensive list, see Android Auto's website here.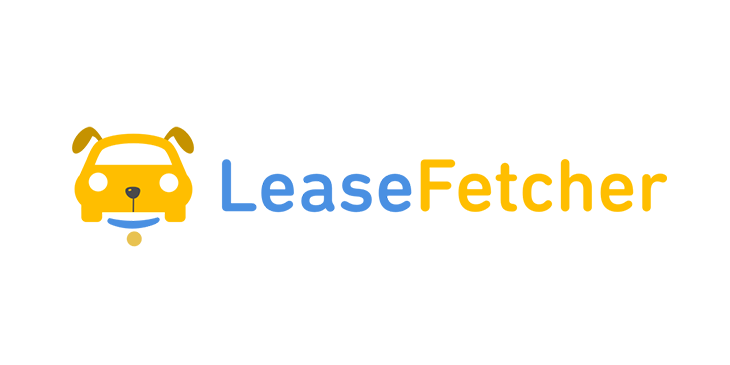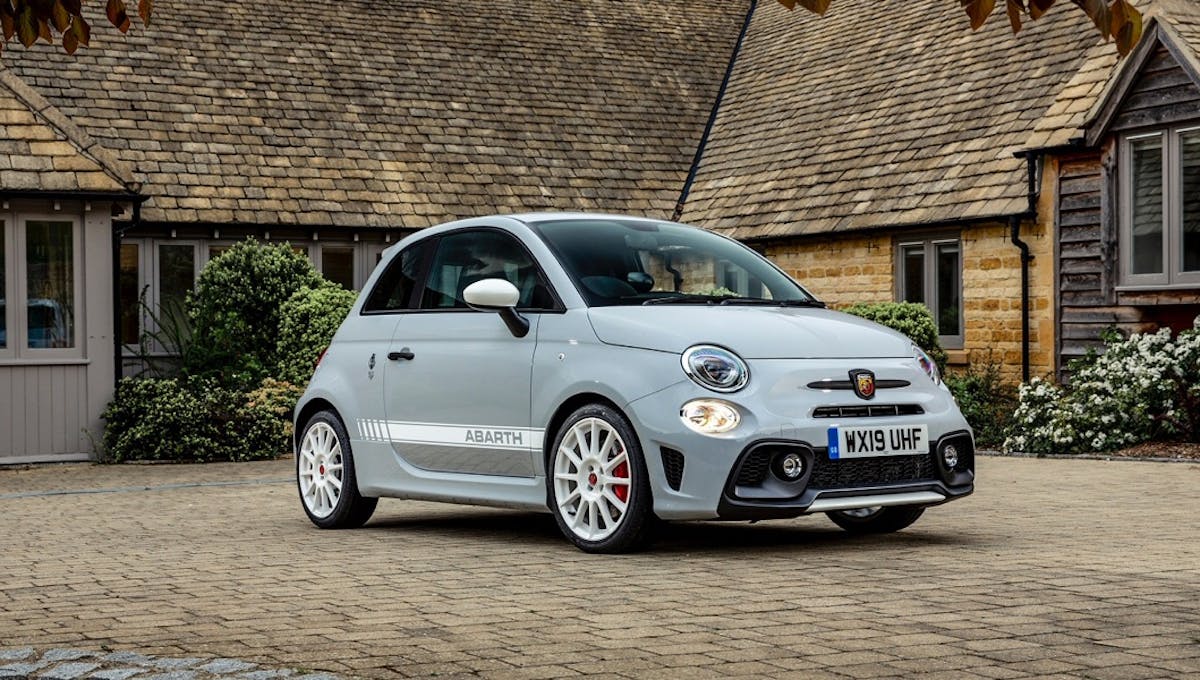 Abarth
Think of Abarth as Fiat's tearaway little brother. They take Fiat's sensible little cars like the 500 and turns them up to eleven! Expect big engines, silly colour schemes and ridiculous aero kits! Since 2017, Abarth has included Android Auto in its sooped up Fiat 500s: the Abarth 595 and Abarth 695.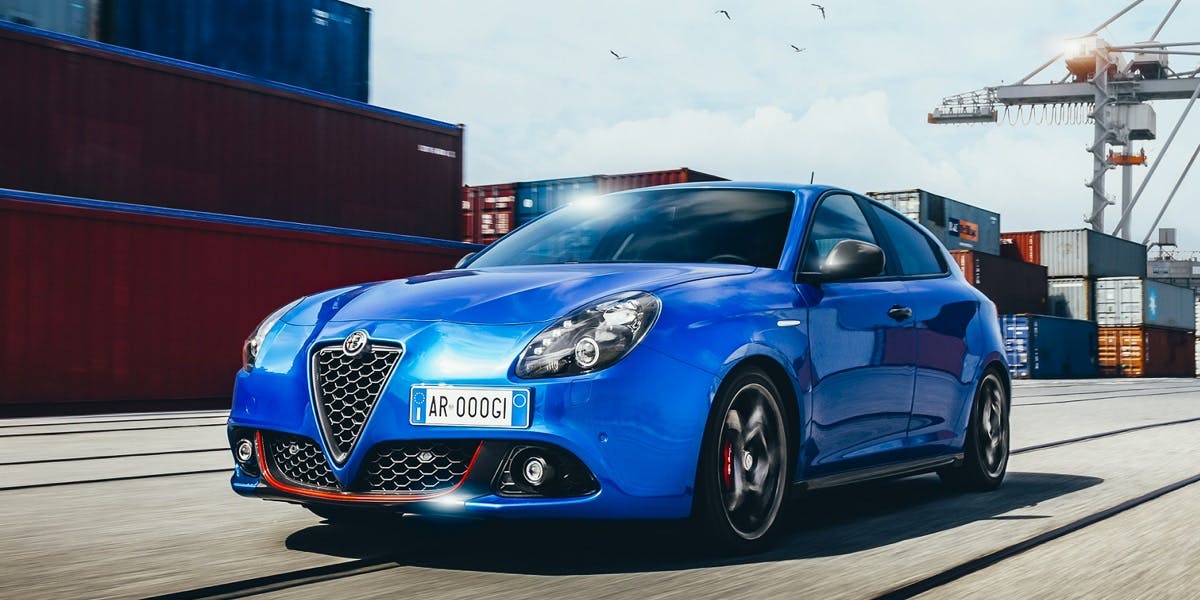 Alfa Romeo
Does Alfa Romeo really need an introduction? Not really. They're cool, Italian and make a tremendous noise! For the last two years, Alfa's offered Android Auto in four of its cars. What more do you want to know?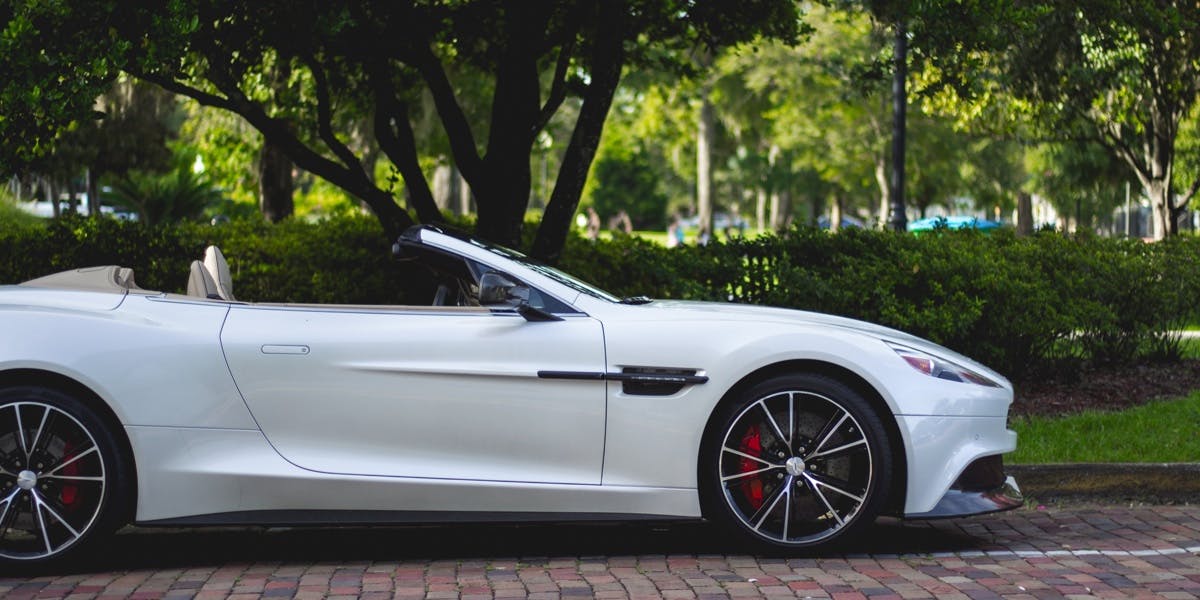 Aston Martin
I'm not sure why Aston Martin includes Android Auto in their cars. I mean, you're just listening to the engine, right? Anyhow, since 2018, Aston Martin offers three models kitted out with Android Auto.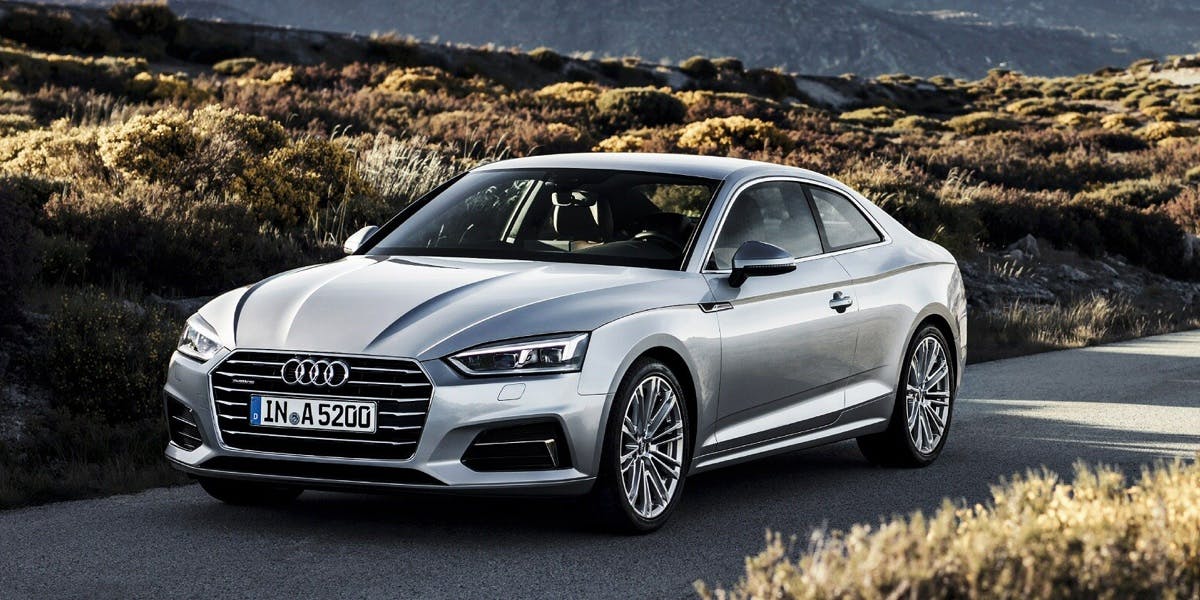 Audi
Audi was one of the first manufacturers to get behind smartphone mirroring, including Android Auto in the Audi Q7 back in 2016. Nowadays, the German giant offers 14 different models with Android Auto.
Audi A1 Sportback
Audi A3
Audi A4
Audi A5
Audi A6
Audi A7
Audi Q2
Audi Q3
Audi Q5
Audi Q7
Audi Q8
Audi R8
Audi TT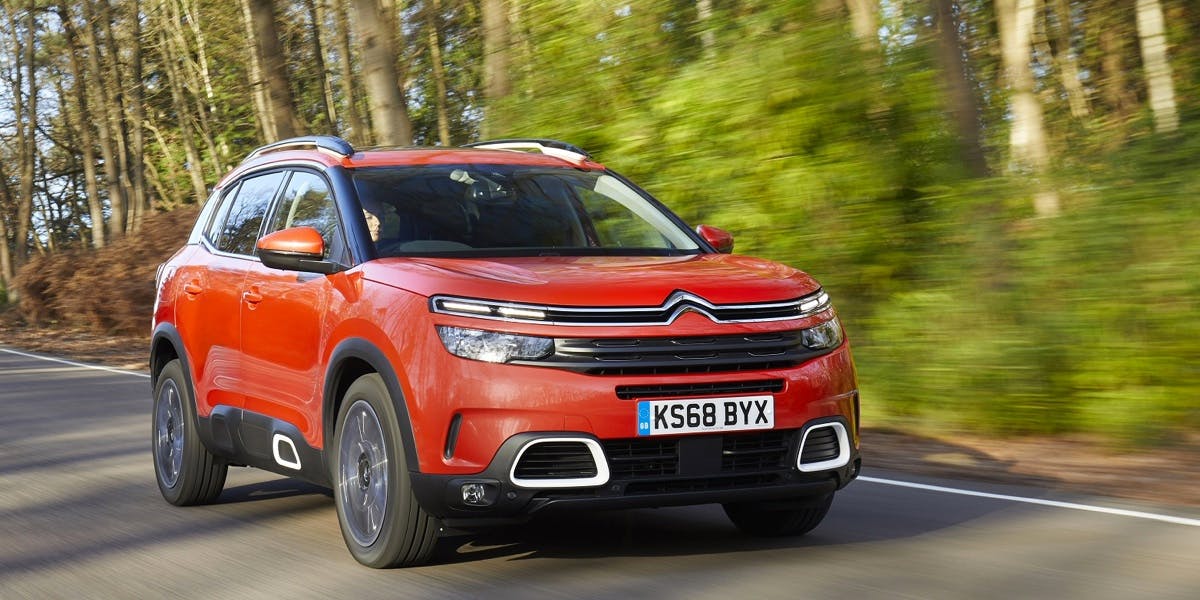 Citroën
Citroën is one of the most exciting brands out there right now. Mostly because they can't really decide what they want to be. It's all change for the French marquee and that means they're right on top of new tech trends like Android Auto.
Berlingo
C-Elysée
C3
C3 Aircross
C4 Cactus
C4 Picasso
Grand C4 Picasso
Grand C4 SpaceTourer
SpaceTourer
C5 Aircross
Jumpy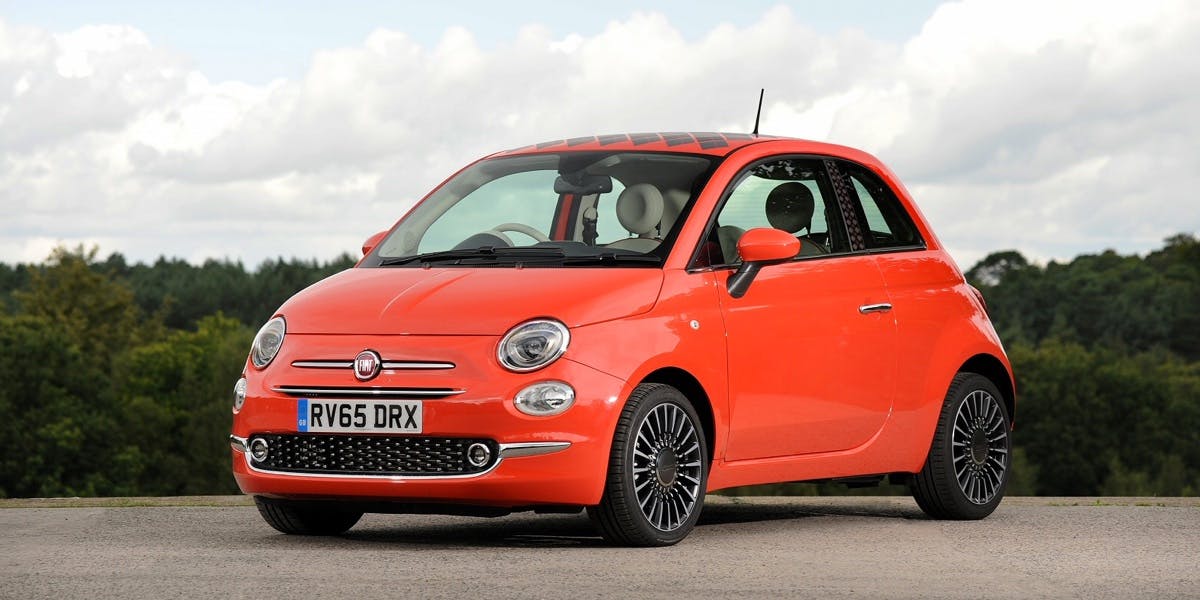 Fiat
Like it's more exciting brother Abarth, Fiat is dipping its toe in the world of smartphone mirroring. The Italian marquee only offers the tech on a handful of models but it's a decent start.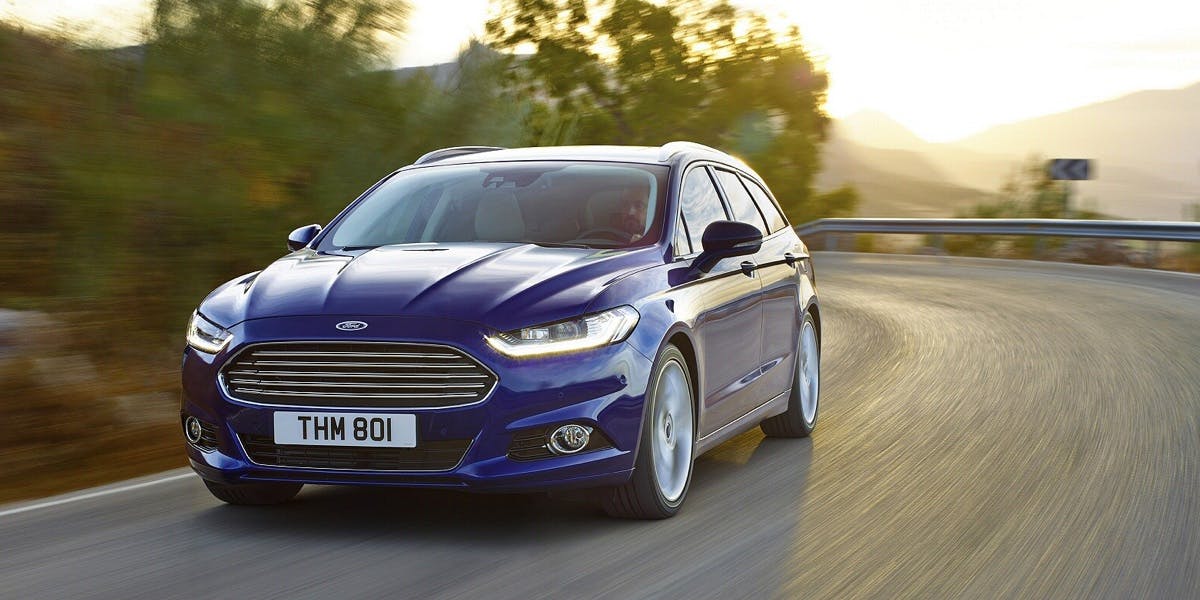 Ford
It's an interesting time for Ford. In the States, there're rumours that it's canning all its cars to focus solely on trucks. In the UK, its market share has almost halved in just five years. Could technology be the answer? Ford seems to think so as they're cramming Android Auto into almost every single car in its lineup!
C-MAX
Edge
Escape
Everest
Expedition
Explorer
F-150
Focus
Fusion
Galaxy
Kuga
Mondeo
Mustang
Ranger
S-MAX
Taurus
Tourneo Connect
Transit
Transit Connect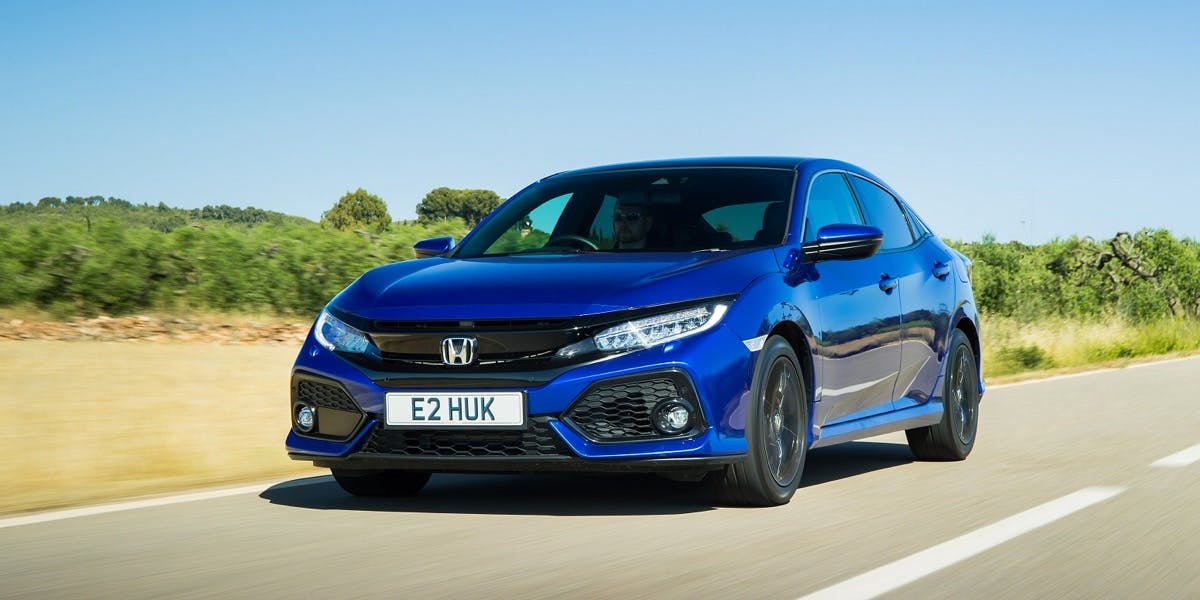 Honda
Despite being one of the first manufacturers with an Android Auto-equipped car on the market—the Honda Accord and Civic in 2016—Honda has been relatively slow to roll smartphone mirroring to other models. The marquee added five new models in 2017 and two in 2018, which makes us wonder if they're winding down support for Android Auto going forward.
Accord
Civic
Clarity Fuel Cell
CR-V
Fit
Freed
Odyssey
Pilot
Ridgeline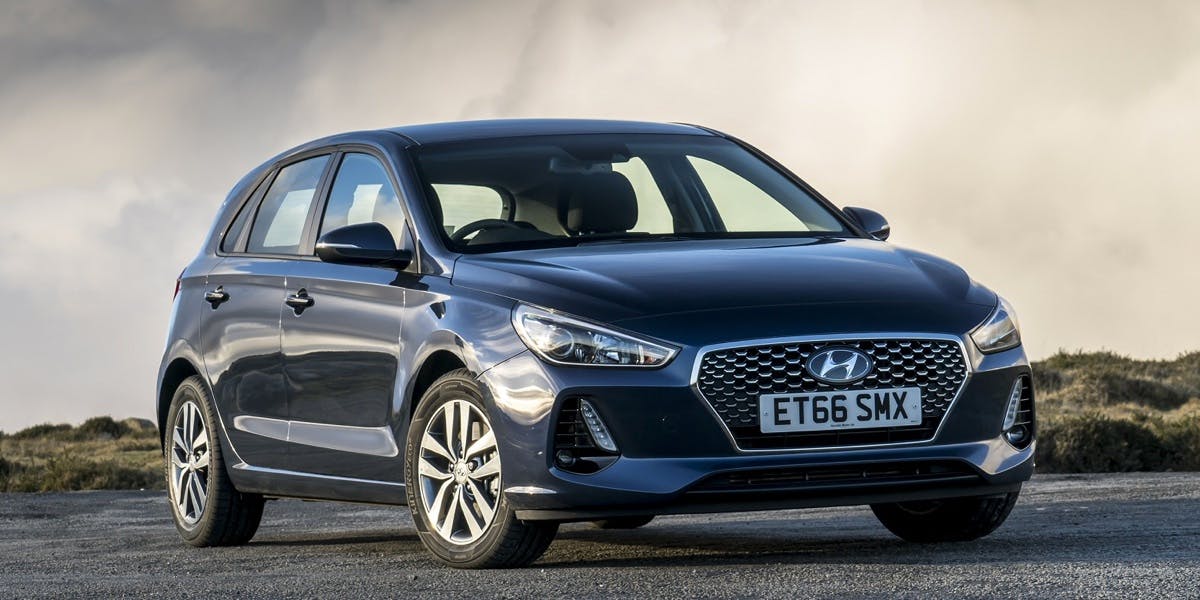 Hyundai
If there's one manufacturer going all in on tech, it's Hyundai. The South Korean marquee supports Android Auto in 24 models—basically its entire range!
Avante
Azera
Creta
Elantra
Elantra GT
Grand i10
Grandeur
i10
i20
i30
i40
Ioniq Electric
Ioniq Hybrid
Ioniq Plug-in Hybrid
Kona
Maxcruz
Palisade
Santa Fe
Santa Fe Sport
Sonata
Sonata Hybrid
Sonata Plug-in Hybrid
Tucson
Veloster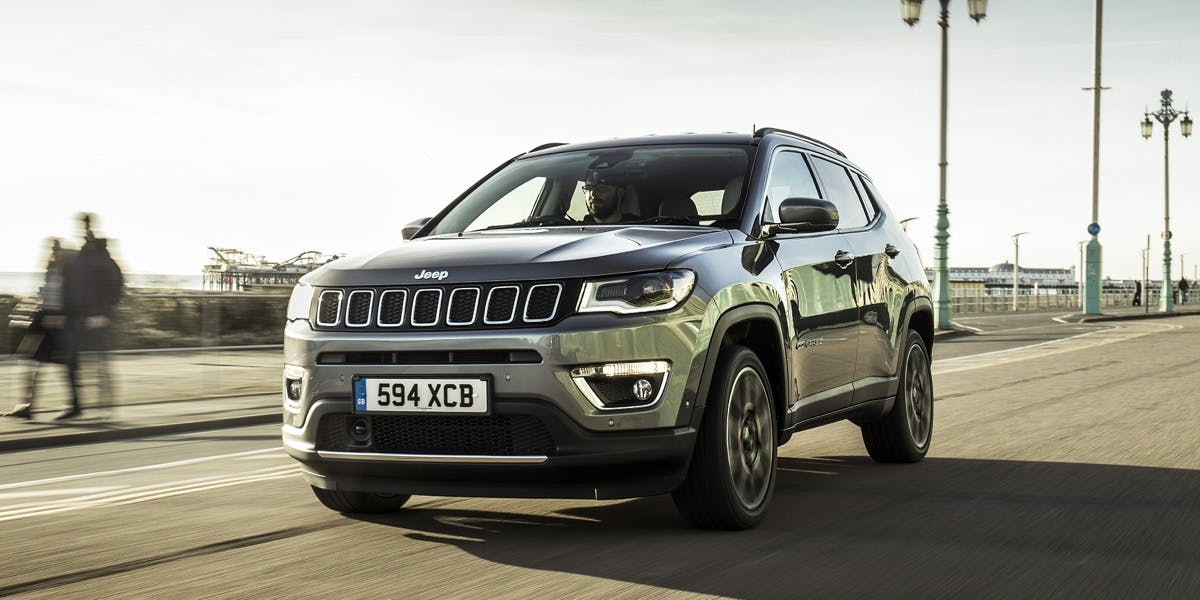 Jeep
Jeep were pretty late to the party, launching two of its three supported cars in 2018. Is there much more to say? Not really.
Compass
Grand Cherokee
Wrangler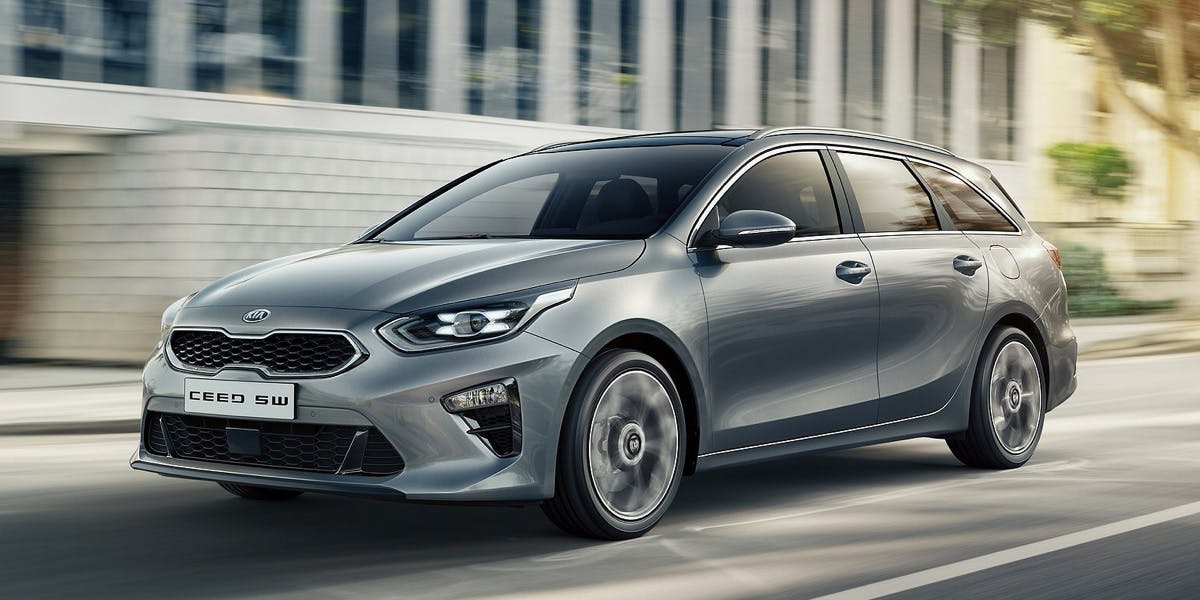 Kia
There's definitely something about South Korean marquees and technology because Kia has followed Hyundai's lead and crammed Android Auto into as many of its cars as possible.
Cadenza
Carens
Carnival
cee'd
Forte
Forte Koup
Forte5
K3
K5
K7
K9
Morning
Niro
Optima
Optima Hybrid
Optima Plug-in Hybrid
Picanto
Pride
Rio
Rondo
Sedona
Sorento
Soul
Soul Booster
Soul Booster EV
Soul EV
Sportage
Stinger
Stonic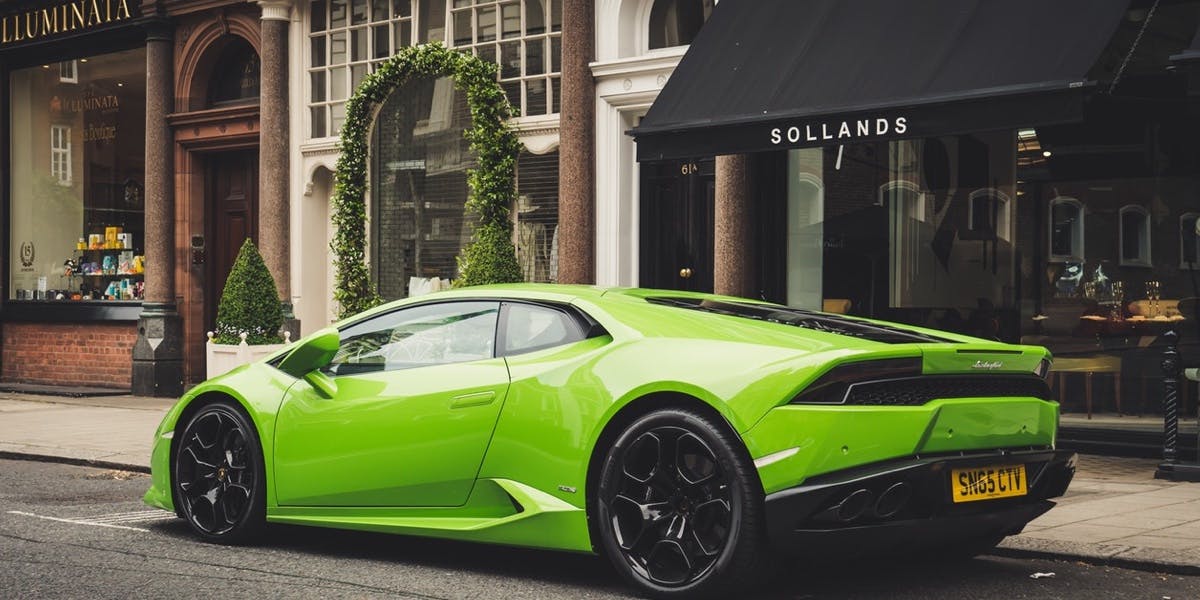 Lamborghini
If you're buying a Lambo, you're probably not worried about its infotainment panel. (Or maybe you are? I'm not exactly the target market of uber-rich playboy.) If you do want to make sure your Lambo can connect to your Google Pixel 3, make sure you get one of the four supported models.
Aventador
Centenario
Huracán
Urus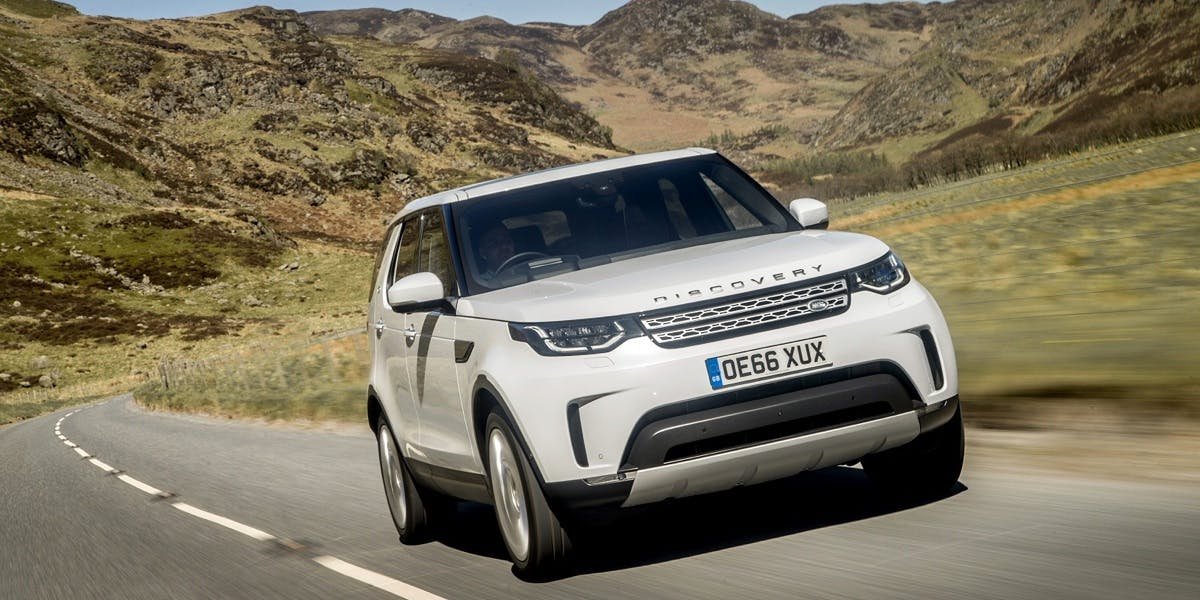 Land Rover
After completely ignoring smartphone mirroring for several years, Land Rover went all in on the tech in 2019, rolling out Android Auto in virtually all of its cars. If you buy or take out a Land Rover lease deal for any of the cars below, you'll be able to enjoy it:
Range Rover
Range Rover Sport
Range Rover Velar
Range Rover Evoque
Land Rover Discovery
Land Rover Discovery Sport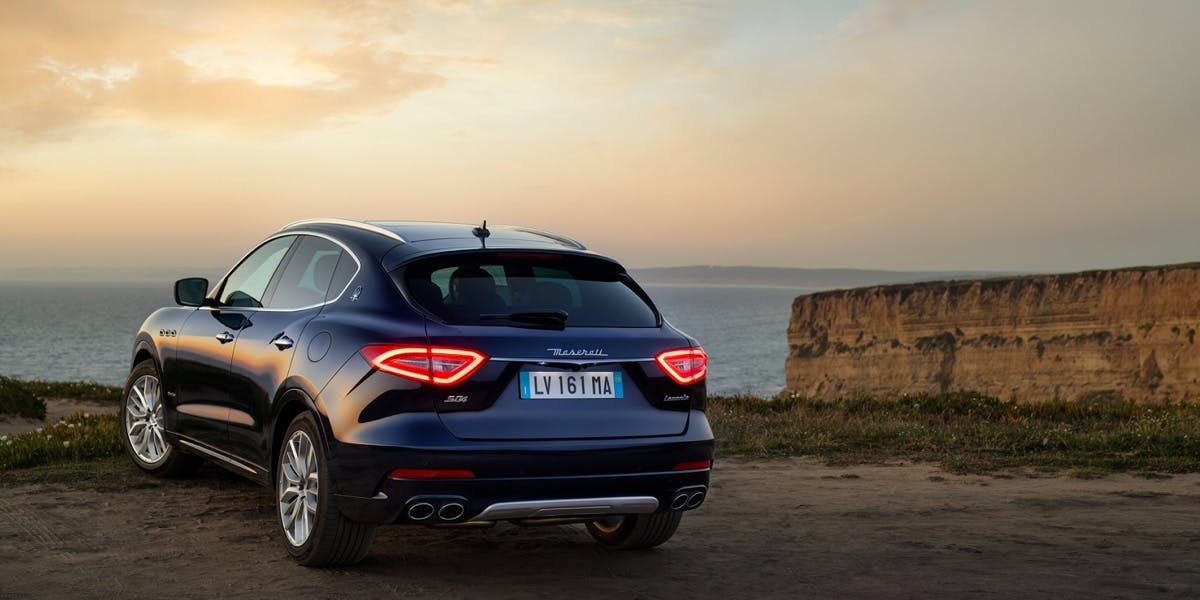 Maserati
It's neither a love story or tragedy between Maserati and Android Auto. They offer smartphone mirroring but only in three models.
Ghibli
Levante
Quattroporte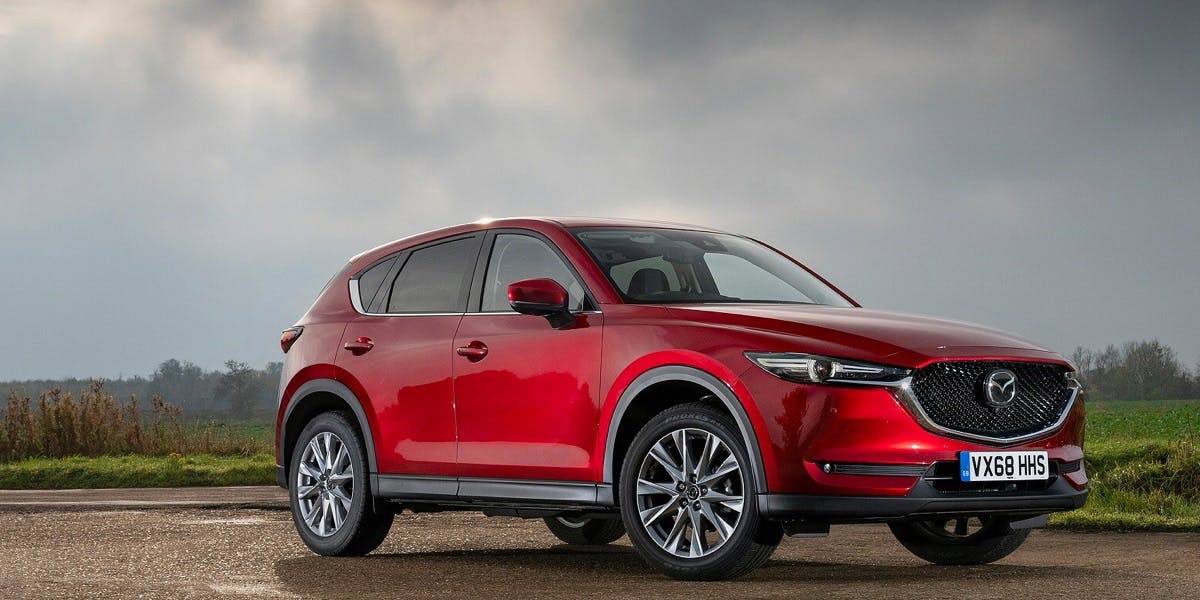 Mazda
Mazda is another late entrant to the party. When we first wrote this article, they had no Android Auto-supported cars. Now, they have four.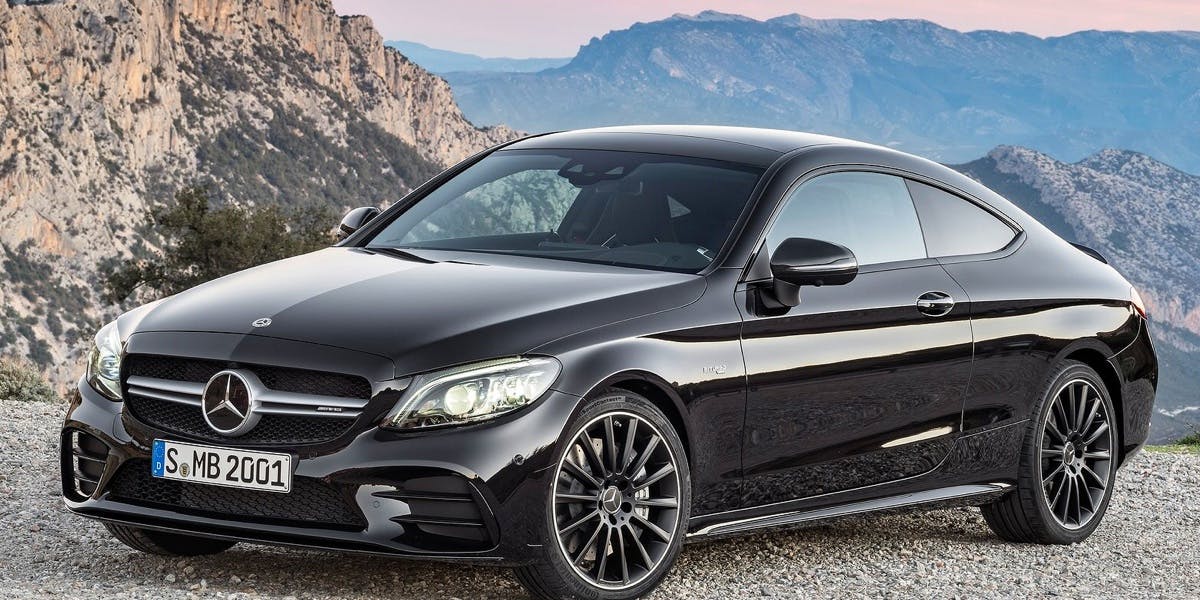 Mercedes-Benz
You'll struggle to find a Merc that isn't packed to the gunwales with tech and Android Auto is no different.
A-Class
B-Class
C-Class Cabriolet
C-Class Coupe
C-Class Saloon
C-Class Estate
CLA Coupe
CLA Shooting Brake
CLS Coupe
CLS Shooting Brake
E-Class Cabriolet
E-Class Coupe
E-Class Saloon
E-Class Estate
G-Class
GLA
GLC Coupe
GLC SUV
GLE
GLE Coupe
GLS
Mercedes-Maybach
S-Class Cabriolet
S-Class Coupé
S-Class Saloon
SL
SLC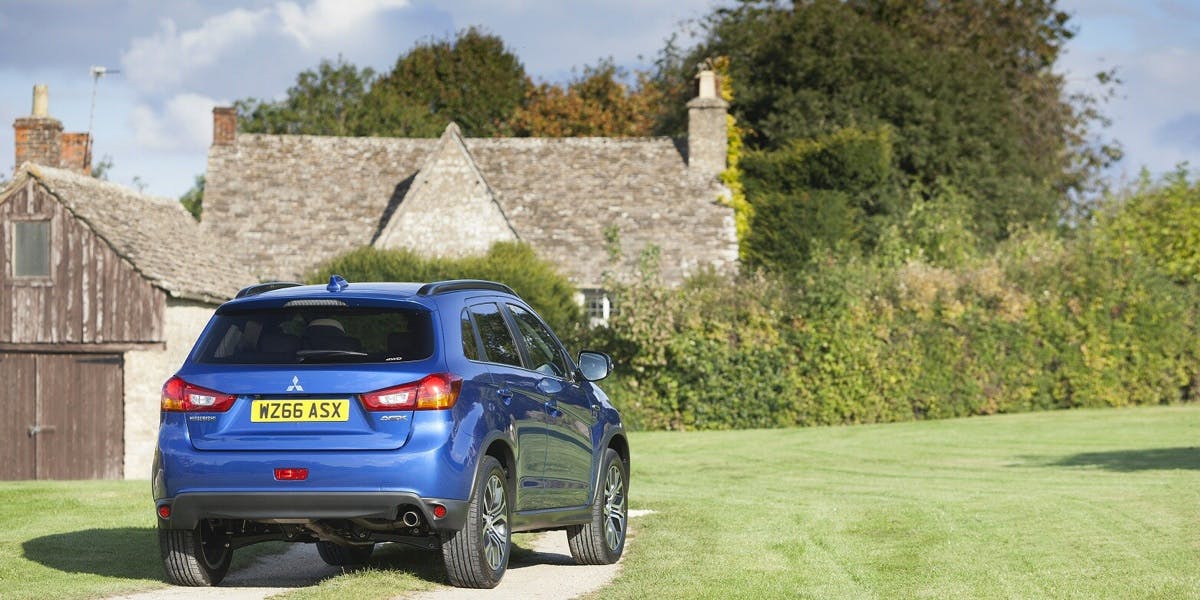 Mitsubishi
You don't see a tonne of Mitsubishis in the UK any more but they're still going strong in other territories. Alongside their investment in electric and hybrid engines, they also got behind smartphone mirroring pretty early on.
ASX
Delica D:2
Delica D:2 Custom
Eclipse Cross
i-MiEV
Mirage
Mirage G4
Outlander
Outlander PHEV
Pajero
Pajero Sport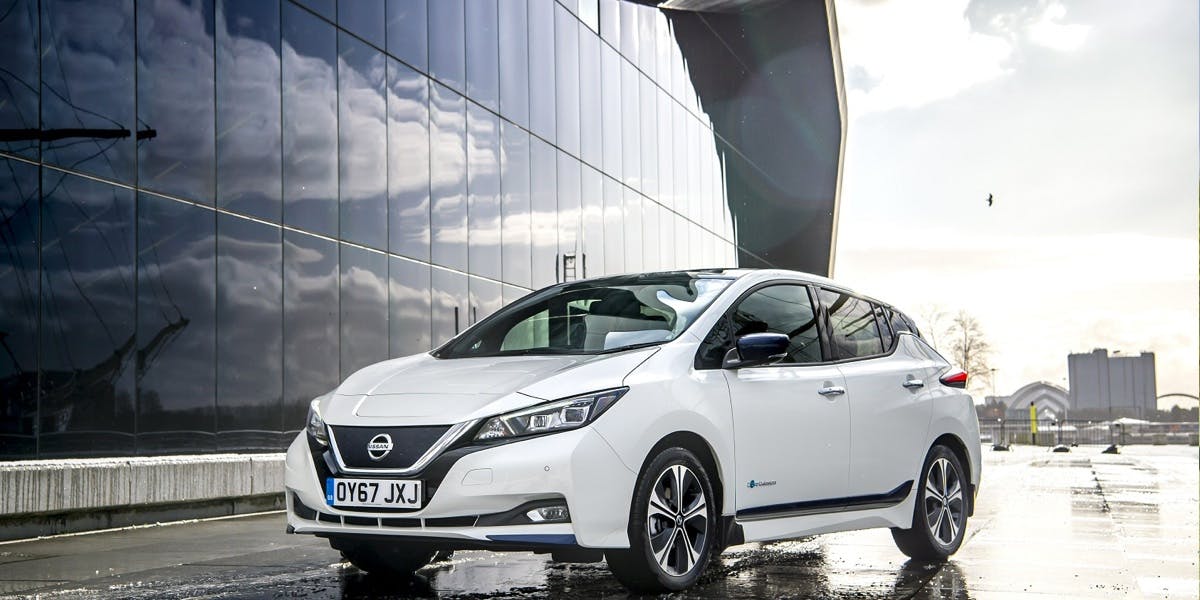 Nissan
Nissan is a bit of a weird one because they are including Android Auto in a tonne of cars—just not ones sold in the UK!
Altima
Kicks
LEAF
Maxima
Murano
Rogue
Rogue Sport
Sentra
TITAN
TITAN XD
Versa Note
Versa Sedan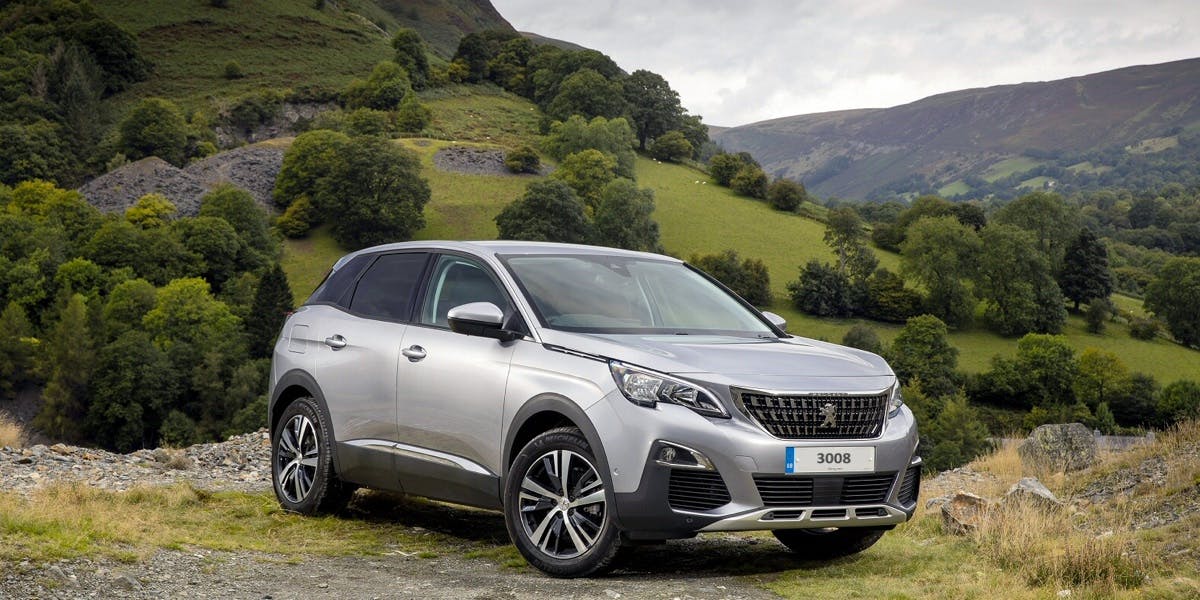 Peugeot
Peugeot has approached smartphone with typical French ambivalence. It's installed smartphone mirroring in some models—predominantly in 2017—but not others. We're still waiting to see if we get Android Auto installed in news cars.
208
2008
301
308
3008
508
508 SW
5008
Expert
Partner
Rifter
Traveller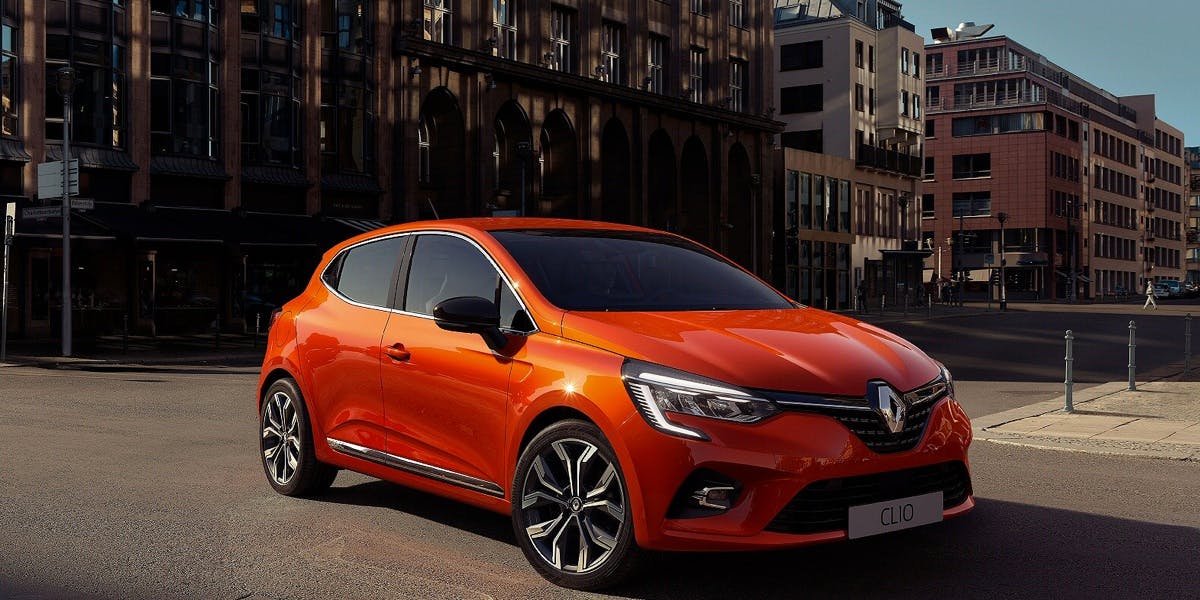 Renault
Renault is like a more engaged Peugeot. Back in 2017, they really got behind Android Auto, introducing 17 different models with the tech.
Captur
Clio
Clio Estate
Espace
Grand Scénic
Kadjar
Kangoo
Koleos
Mastar
Mégane
Mégane Estate
Scénic
Talisman
Talisman Estate
Trafic
Twingo
ZOE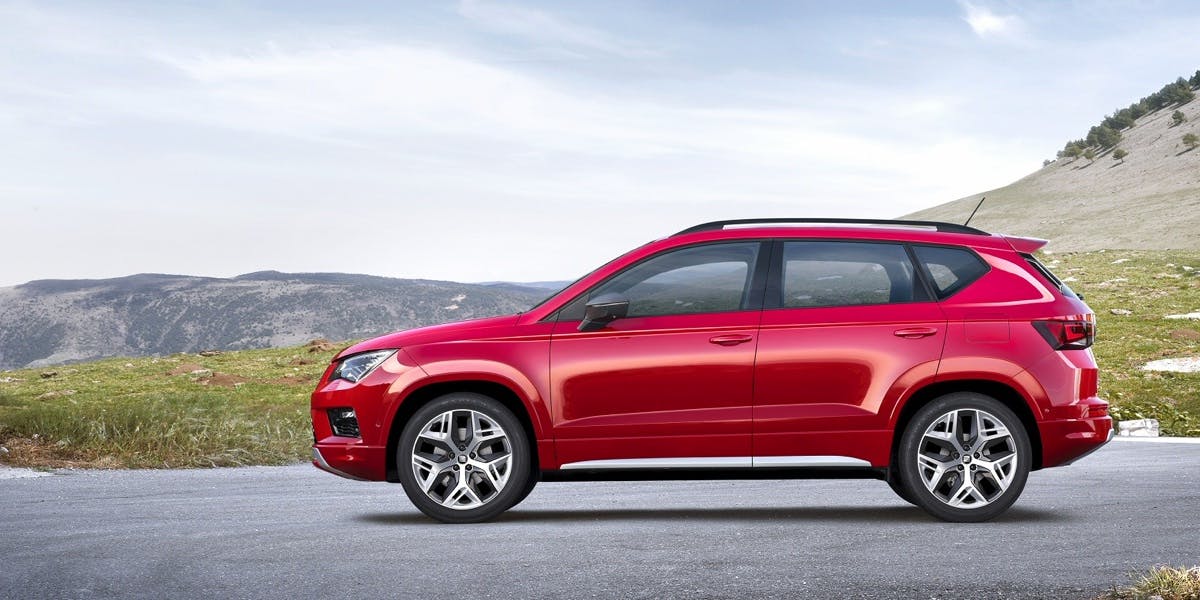 SEAT
Despite being an early-adopter (SEAT introduced six Android Auto-enabled cars in 2016), everything has slowed down since then. Three years on, SEAT's range hasn't extended past those six cars.
Alhambra
Arona
Ateca
Ibiza
León
Toledo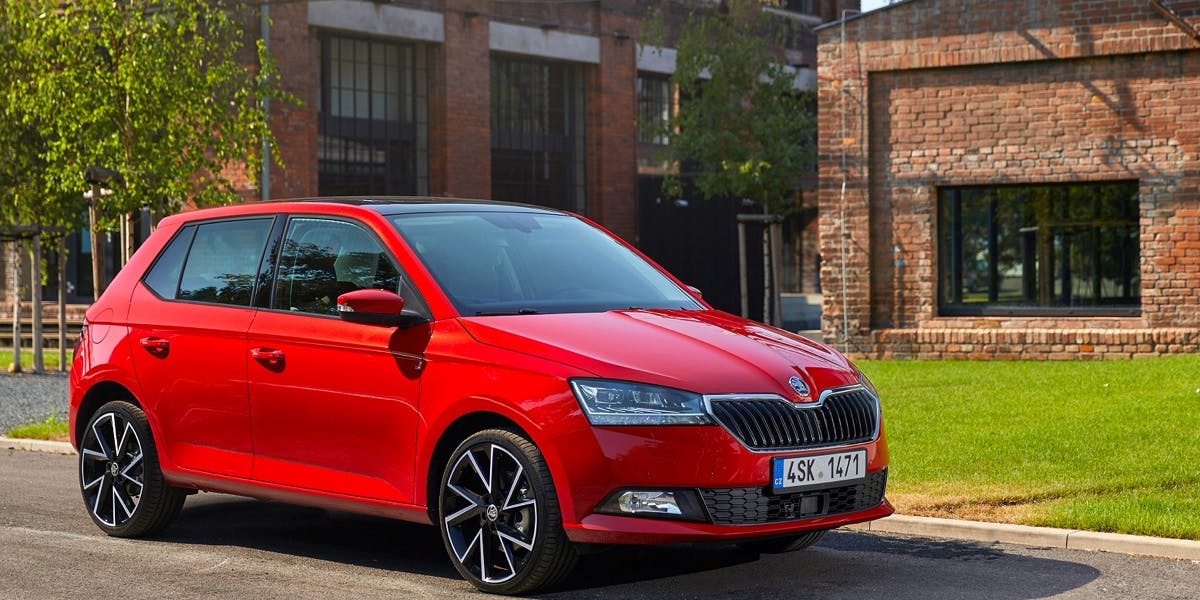 Škoda
For the past few years, Škoda has been building a name for itself in the UK as a quietly competent car manufacturer and its adoption of Android Auto is no different.
Fabia
Fabia Estate
Karoq
Kodiaq
Octavia
Octavia Estate
Rapid
Rapid Spaceback
Superb
Superb Estate
Yeti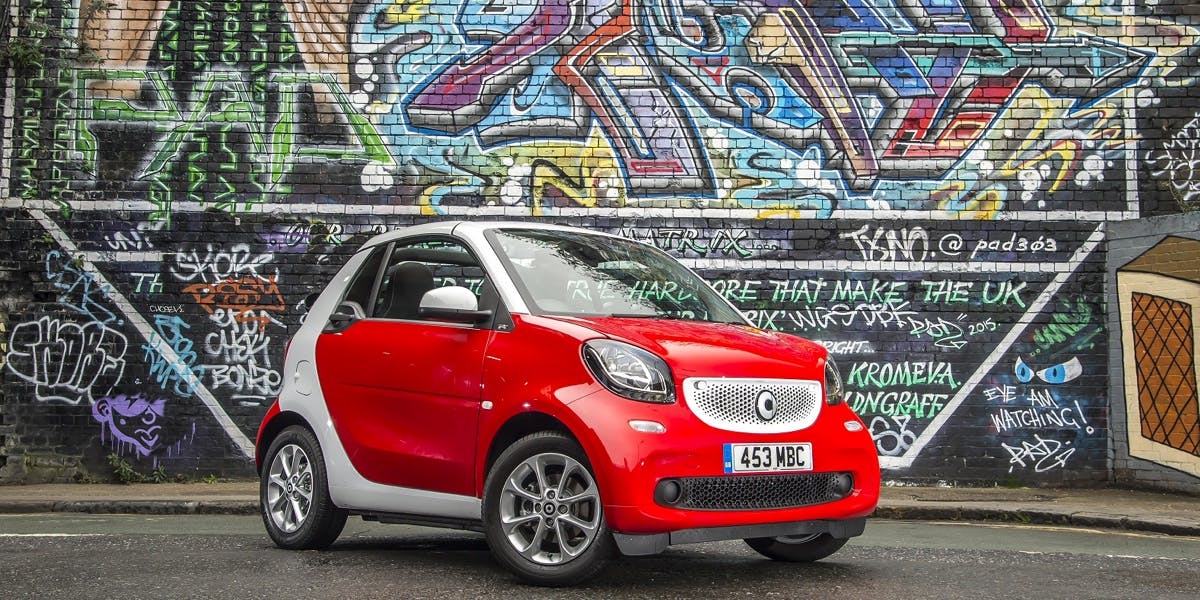 Smart
Smart by name and smart by nature. It's no surprise that the littlest of marquees has kitted out their teeny tiny cars with the latest smartphone mirroring tech.
forfour
fortwo
fortwo cabrio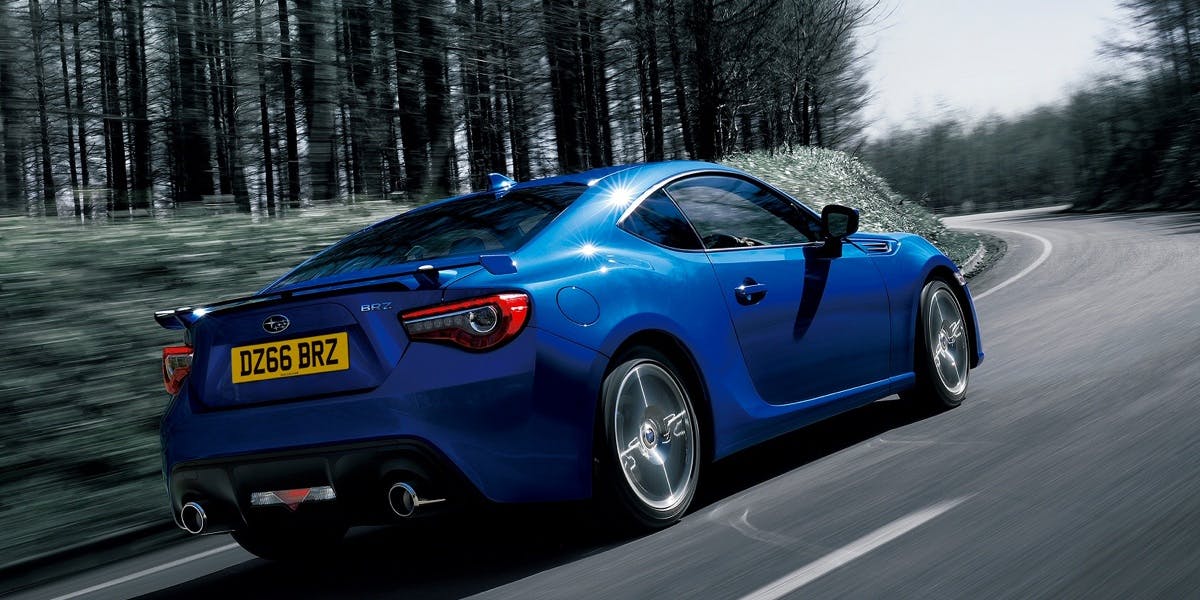 Subaru
Like Mitsubishi, you don't see an awful lot of Subarus on the road anymore. But the new ones are mostly kitted out with Android Auto.
BRZ *
Impreza
Legacy Outback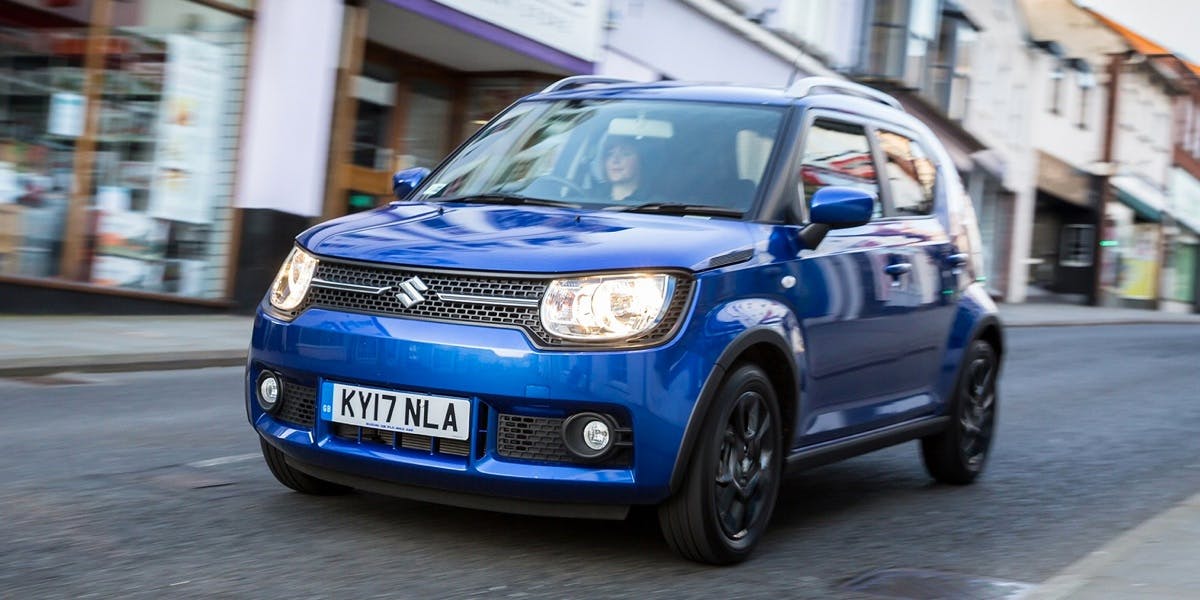 Suzuki
Suzuki's apparent lack of interest in smartphone mirroring struck me as odd. In the UK at least, Android Auto-enabled Suzukis remain kinda thin on the ground.
Hustler
Ignis
Lapin
Solio
Solio Bandit
Spacia
Spacia Custom
Spacia Custom Z
Swift
WagonR
WagonR Stingray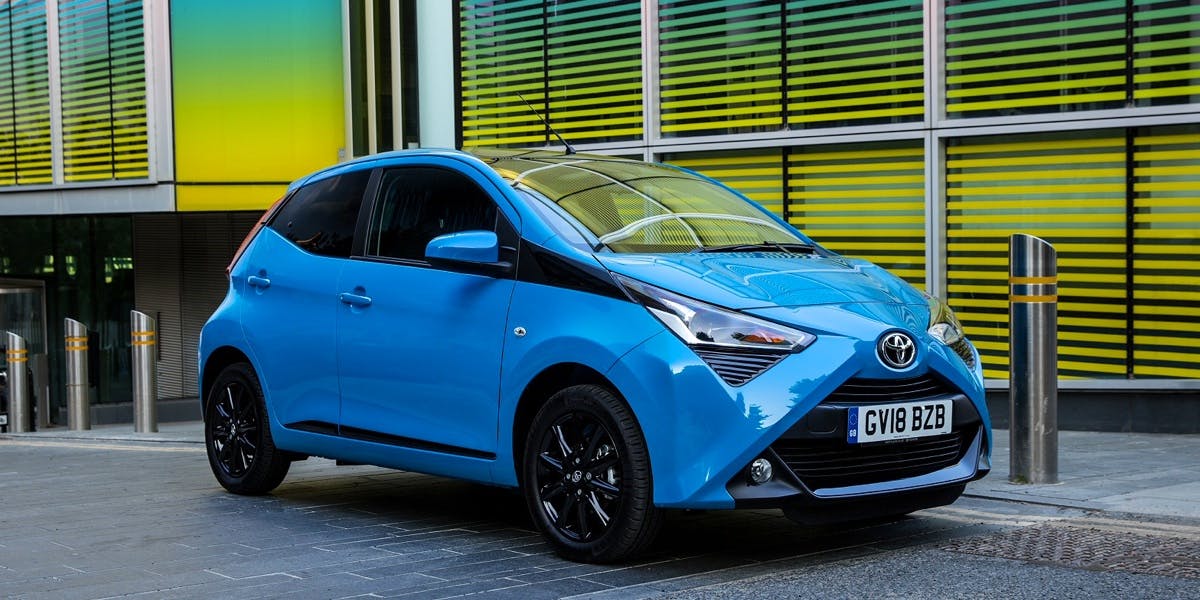 Toyota
For such a huge marquee, I expected a tonne of Toyota's cars to come with Android Auto—but nope. As I'm writing this, just two models come with smartphone mirroring with another four coming next year.
4Runner (2020)
Aygo
Sequoia (2020)
Tacoma (2020)
Tundra (2020)
Yaris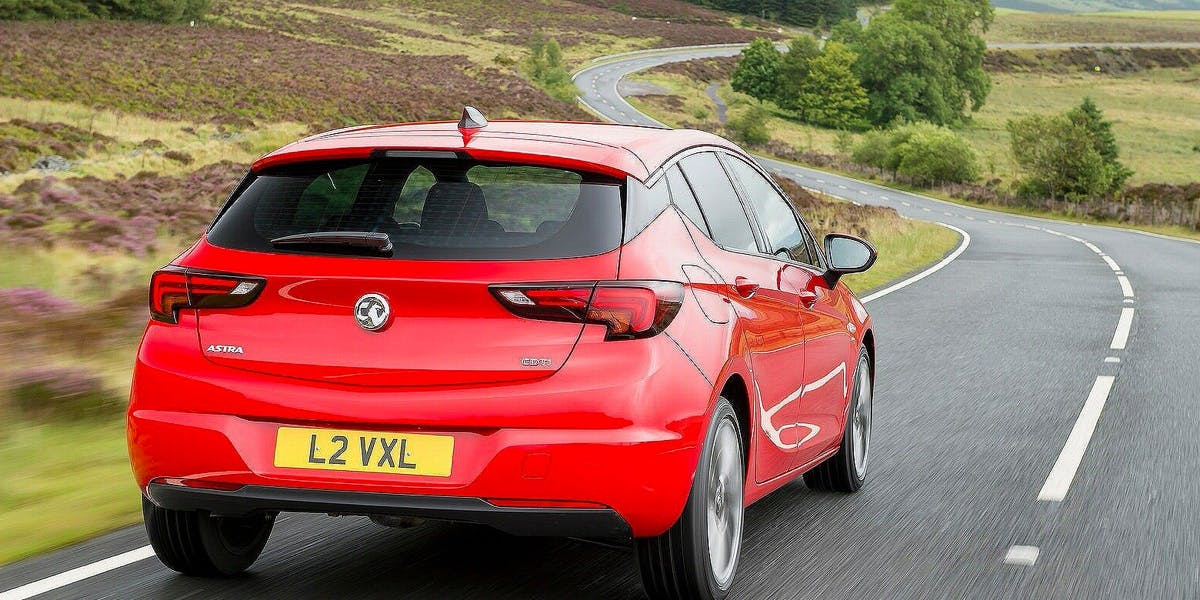 Vauxhall
Back in 2016, Vauxhall jumped into the world of smartphone mirroring with both feet, rolling out the tech to most of its cars.
Adam
Astra
Combo
Corsa
Crossland X
Grandland X
Insignia
Mokka
Viva
Zafira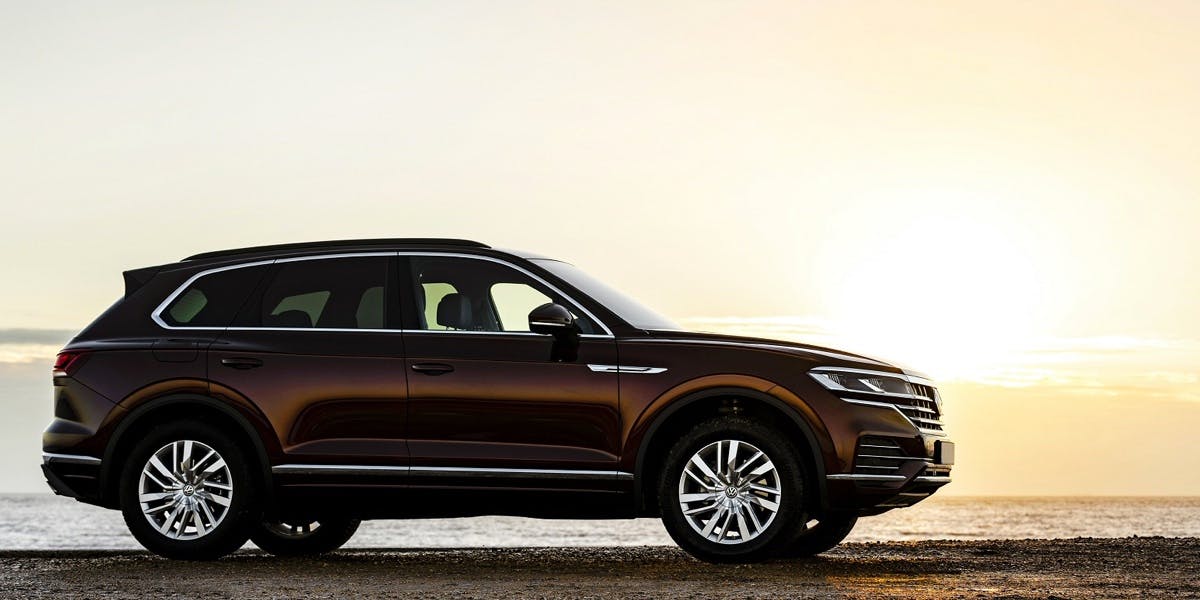 Volkswagen
As the biggest car manufacturer in the world, Volkswagen's list of supported cars was always going to be huge. So, if you're sitting comfortably, here's a full list of all of Volkswagen's supported cars.
Arteon
Atlas
Beetle
Beetle Cabriolet
CC
CrossFox
Fox
Golf
Golf Cabriolet
Golf Sportsvan
Jetta
Passat
Polo
Sagitar
Saveiro
Scirocco
Sharan
Suran
T-Roc
Teramont
Tiguan
Touareg
Touran
Voyage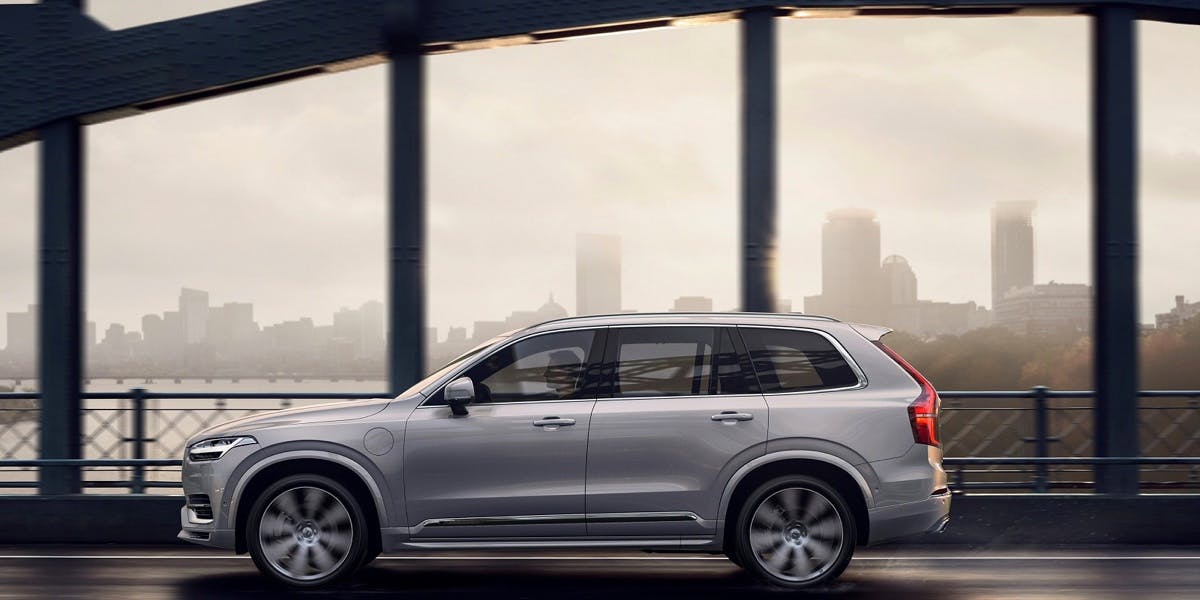 Volvo
Under its new guise as an uber-chic marquee to rival Range Rover, Volvo has built some amazing cars—and most come kitted out with Android Auto.
XC90
S90
V90
V90 Cross Country
XC60
S60
V60
XC40
Conclusion
In addition to Smartphone Mirroring, there are other car technology features you might want to consider. For example, we've done posts on what is traffic light recognition and cars with adaptive cruise control.