Is There VAT On An Electric Car?
Financial incentives are one of the main reasons why people are turning in their droves to EVs.
There's no road tax, reduced BiK rates which means company car tax on electric cars is significantly cheaper, and you won't be hit by congestion charges if you live in the 'big smoke'.
But what about that other 'Very Annoying Tax', VAT? In this article, we take a look at how VAT works when it comes to electric cars and EV charging, and what other ways you can save by driving an EV.
Save money, or save the planet? With an electric car, it doesn't have to be an 'either/or' issue. For the best deals on EVs, be sure to compare electric car lease deals with Lease Fetcher.
Is there VAT on electric cars?
It's a common misconception that, because electric cars are more environmentally friendly, they are subject to different taxation rules.
This is not the case. VAT applies at the same rate (20%), whether the car is electric, hybrid, petrol, or diesel.
However, HMRC states that VAT can be reclaimed on 'a new car if you use it only for business' whether it is electric or not.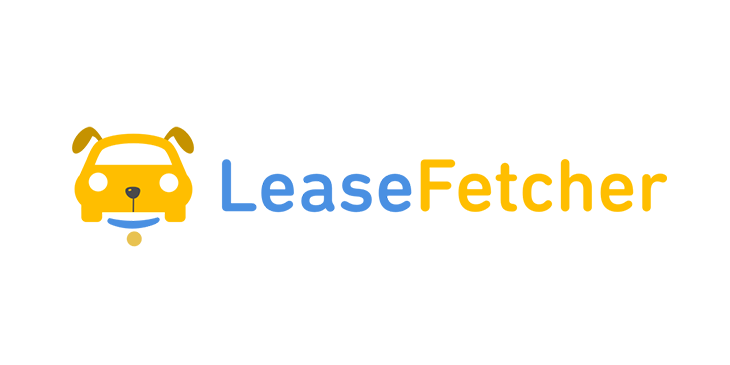 Can I reclaim any VAT on electric cars for business?
VAT is charged on electric cars and electric car charging, similar to petrol and diesel cars and refuelling at the petrol station.
However, businesses are able to claim back VAT on both the purchase of an EV and the charging.
EV purchase
VAT can be reclaimed on any car purchased for business use only, whether it is electric or otherwise.
If you use the car for a mix of personal and business travel, you will not be able to claim any of the VAT back on it.
It is important to remember that HMRC guidelines define travel between your home and your regular, permanent place of employment as a non-work journey. This means it is considered 'personal use', so the car would still attract VAT.
Electric car charging
The rules governing whether a business can claim back on recharging an electric car are a little more complicated than they are for refuelling a petrol or diesel car.
As with petrol and diesel cars, VAT can only be reclaimed on fuel when it is for 'business' use. Unfortunately, this does not include your daily commute to the office!
Whether the electricity used to recharge a vehicle is eligible for a VAT refund depends on where you recharge.
Public charging points
VAT is charged at the standard rate for all electricity used to charge vehicles at public charging stations. There is no exemption or relief that reduces the rate of VAT charged.
Employees charging at home
You will not be able to recover the VAT because the supply is made to the employee and not to the business.
Employees charging an employer's EV at the employer's premises
You can recover the full amount of VAT for the supply of electricity used to charge the electric vehicle, whether for 'business' or 'personal use'.
However, the employer will be liable for an output tax charge on the amount for private use. This is because a 'deemed supply' has been made. Alternatively, you can recover VAT on only the business element.
Employees charging in this way should keep a record of their business and private mileage so that the correct amount of tax is paid.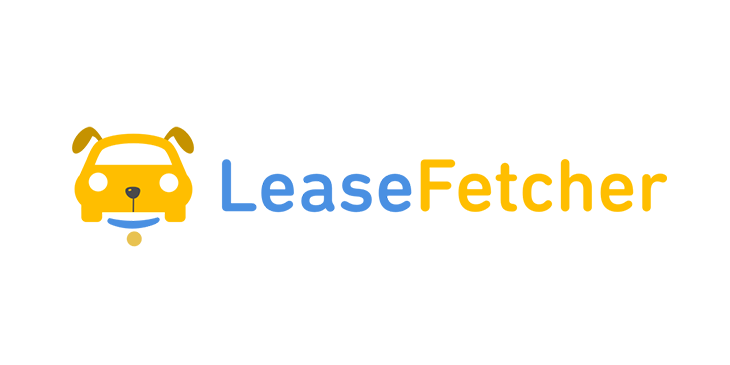 What other expenses can I reclaim if I choose an electric car for business?
There are a number of other incentives available for business owners looking to 'electrify' their fleet. These include an array of government grants for electric cars, and additional financial incentives, such as avoiding congestion charges.
Capital Allowances
You can claim capital allowances on cars you buy and use in your business. This means you can deduct part of the value from your profits before you pay tax.
If your business purchases an electric car, it will be eligible for 100% first-year allowances.
Plug-in Car Grant
The Plug-in Car Grant offers a discount on new electric cars bought for personal or business use. The amount you can claim under the plug-in car grant was reduced in December 2021.
Now, you can claim a maximum of £1,500 on any low-emissions vehicle that:
Costs less than £32,000 (£32,000, including VAT and delivery fees)
Can travel at least 70 miles with zero emissions, and
BiK Rates
Benefit in Kind (BiK) tax is levied on employees who receive additional perks or benefits on top of their salary.
If you have a company car for private use, you will have to pay a BIK contribution, or company car tax.
On electric cars
The UK government is keen to get company car drivers, business owners, and fleet managers investing in electric cars as opposed to petrol and diesel vehicles. Yet it recognises that, due to their high RRP, buying an electric car isn't the most attractive option (You can read more about why electric cars are so expensive here).
To encourage EV uptake, employees will be eligible for lower BiK tax bands if they opt to drive an electric car.
BiK tax rates on electric cars are calculated based on the list price, or P11D value, of the car (including VAT and delivery charges), the car's CO2 emissions, and the employee's income tax band.
In 2022/2023, the BiK tax band for fully electric vehicles is 2%. This is multiplied by the P11D value and the employee tax rate.
For example, a rear-wheel drive Tesla Model 3 starts at £42,990 RRP. If we multiply this by 2% (BiK tax rate) and 20% (assuming the employee is on the lowest employee tax rate), we have an annual BiK tax rate of £172
This is much cheaper than choosing a conventionally-fuelled executive saloon like the BMW 3 Series as your company car. The 3 Series has a minimum BiK rate of 12%. Even with the cheapest BMW 3 Series, which starts at £33,250 (almost £10,000 less than the Model 3), the total annual BiK tax would be £798!
On electric car charging
Employees can charge up at the workplace without it being treated as a Benefit in Kind. In other words, electric car charging for employees is exempt from BiK tax. Employers must ensure that:
Electricity is delivered through a dedicated electric car charging point.
The charging point is situated at the workplace, for example, in a dedicated parking space.
If an employer pays for the installation of an EV chargepoint at the employee's home and this is associated with the provision of an electric company car, this is BiK free.
If an employer pays for a charge card (up to the value of £100) to allow access to local authority vehicle charging points, there is no taxable Benefit in Kind.
Road Tax
Because they emit no CO2, electric cars are exempt from annual road tax (Vehicle Excise Duty).
This is true even for 'luxury cars' with a list price of more than £40,000, which usually attract a £335 premium!
Travel Incentives
As cities around the UK look to reduce their emissions and improve air quality, many are considering ways to incentivise EVs for inner-city driving.
In London, cars which do not meet Euro 4 petrol or Euro 6 diesel emissions must pay a £12.50 charge for driving in the Ultra Low Emissions Zone (ULEZ) each day. The ULEZ has recently been expanded to cover the area within the North Circular (A406) and South Circular (A205) roads. Electric cars are exempt, because they do not produce emissions.
All drivers of petrol and diesel cars must pay a £15 charge if they drive within the congestion charge zone from 07:00-22:00 each day. Electric and hydrogen cars are exempt from the charge under the cleaner vehicle discount, until December 25th 2025.
In some areas, electric cars are also able to park for free. Typically, EVs will be able to park for free in dedicated electric car charging bays, provided they are used for charging purposes.
Workplace Charging Scheme
The Workplace Charging Scheme (WCS) offers a discount on the purchase and installation of electric car charging points for business.
Eligible organisations can claim 75% of the costs, up to a maximum of £350, for each charging point installed by an OZEV-approved chargepoint installer.
Eligible organisations include registered businesses, charities or public sector organisations in England, Wales, Scotland and Northern Ireland. In addition, they must either:
Have dedicated off-street parking for employees or fleet vehicles.
Own the property or have consent from the landlord for electric vehicle charging equipment to be installed at all the sites listed in the application.
Eligible organisations can claim for up to 40 chargepoint sockets. Vouchers can be used across multiple sites, but are capped strictly at 40 vouchers per applicant. This still adds up to a tidy £14,000 saving on installation costs!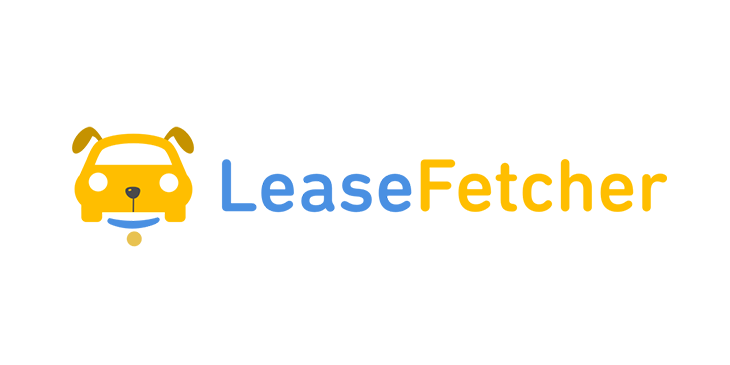 Conclusion
Electric cars are eligible for a range of government grants and financial incentives. Unfortunately, if you're purchasing an EV for private use, VAT still applies.
However, if you're purchasing or leasing an EV for business use, you'll be able to claim back the VAT. This is the same for any other car, whether it's petrol, diesel, or hybrid.
But the real benefits of owning an EV come in the form of reduced fuel costs, road tax and congestion charge exemptions, 100% first-year allowances, and incredibly low BiK rates.
Still undecided? Read about the pros and cons of electric cars, how much an electric car costs over its lifetime, or check out our cheapest electric cars to see just how much you could save!
---