What is the Workplace Charging Scheme and How To Apply
If you want to cut costs and your business owns a fleet of vehicles, now is the time to go electric.
Electric cars offer tons of perks for businesses: BIK rates are low, company car tax on electric cars is virtually non-existent, and fuel costs are significantly less than on your standard ICE.
But wait - what about electric car charging? Don't you need to pay to install the charging infrastructure? The Workplace Charging Scheme (WCS) can help offset those costs too!
The Workplace Charging Scheme (WCS) is one of the many Government grants available for buying electric cars and chargers. It's a voucher-based scheme that businesses, charities and public sector organisations can use to cut the cost of installing electric vehicle chargepoints on the premises.
The scheme is provided by the Office for Zero Emissions Vehicles (OZEV, previously the Office for Low Emission Vehicles, or OLEV) and administered by the DVLA.
The Workplace Charging Scheme is just one of several Government grants for electric car charging points. The Electric Vehicle Homecharge Scheme (EVHS) is available for those considering electric car charging at home. The Government also provides grants to local authorities through the On-Street Residential Chargepoint Scheme.
In most areas, residents can apply to the council to have a chargepoint installed on their street - great for those who are restricted to electric car charging at home with no driveway.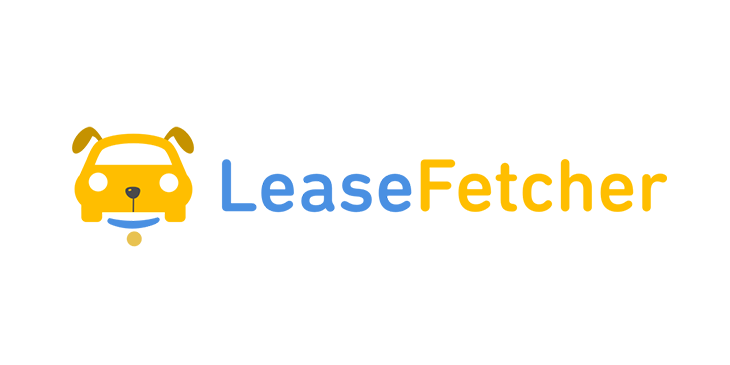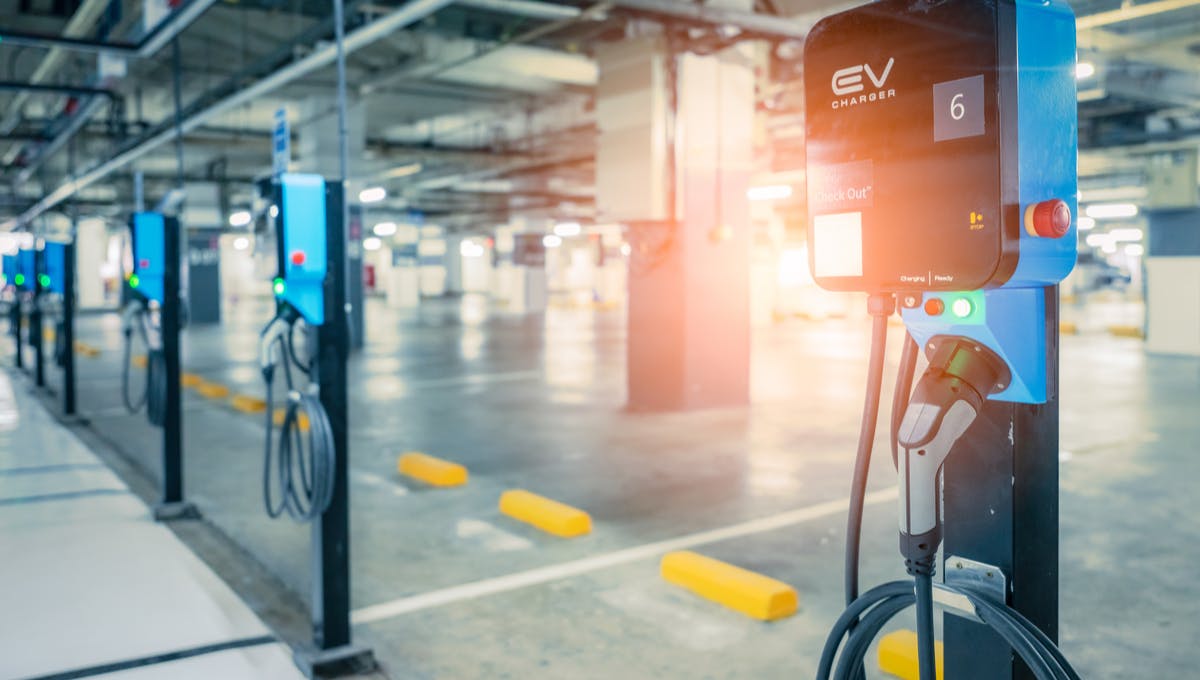 Who is the WCS aimed at?
The scheme is open to registered businesses, charities or public sector organisations in England, Wales, Scotland and Northern Ireland. It is aimed primarily at organisations with an electrified vehicle fleet, staff that drive electric cars, or those that simply want to encourage EV uptake amongst their staff.
In other words, you must be able to demonstrate an existing or future need for the installation of electric vehicle chargepoints on the premises.
Who is eligible for the Workplace Charging Scheme?
Eligible organisations include public authorities, such as Government departments and their agencies, local Governments, the armed forces, the NHS and emergency services.
OZEV will consult the list of public authorities referenced in LGA Act 2003, Section 33, and the Freedom of Information Act, Schedule 1, parts 1-3 to assess the eligibility of public authorities. If your organisation is not classed as a public authority, it must have received less than 200,000 Euros of public support in the last 3 years.
The organisation must also:
Have dedicated off-street parking for employees or fleet vehicles.
Either own the property or have consent from the landlord for electric vehicle charging equipment to be installed at all the sites listed in the application.
For those that don't own the property, gaining consent from the landlord might not be as difficult as it sounds. Many landlords do allow 'upgrades' to the premises.
In any case, electric car chargepoints are increasingly a legal requirement, as we explain below.
Why apply for the Workplace Charging Scheme?
If you own a fleet of vehicles, there are already great incentives to switch to EVs. The cost per mile is much lower than ICE cars, and tax is greatly reduced for early adopters.
But as you can imagine, it simply wouldn't be practical to have a fleet of EVs plugged into three-pin UK plugs overnight. Often, it can take over 24 hours to charge this way! By installing dedicated charging bays, you'll often be able to take full advantage of a three-phase power supply for significantly faster charging.
If you don't own a fleet of electric vehicles, you may still need to consider installing EV chargepoints at your workplace. By 2025, all existing Non-Residential Buildings with more than 20 parking bays will be required to have at least 1 'active' charging station.
For organisations operating out of New Non-Residential Buildings, or buildings undergoing a 'major renovation', the potential outlay is greater still. Car parks with 10 or more parking bays require 1 'active' chargepoint, and 1 in 5 bays must have passive chargepoint provision (pre-routed cables facilitating the easy installation of additional chargepoints).
As the UK Government readies itself for COP26 and unveils new, more ambitious emission reduction targets, we may begin to see more stringent requirements.
Regardless of building regulations, the newly announced ban on the sale of ICE vehicles from 2030 suggests that within the next decade there will be considerably more EVs parked outside the workplace. Naturally, 9 till 5 is the perfect time for employees to top-up.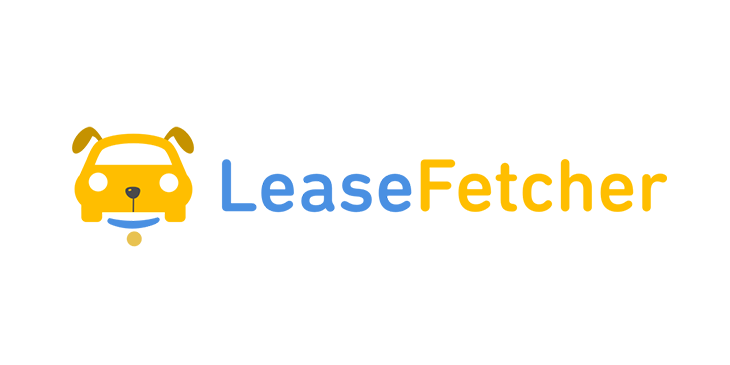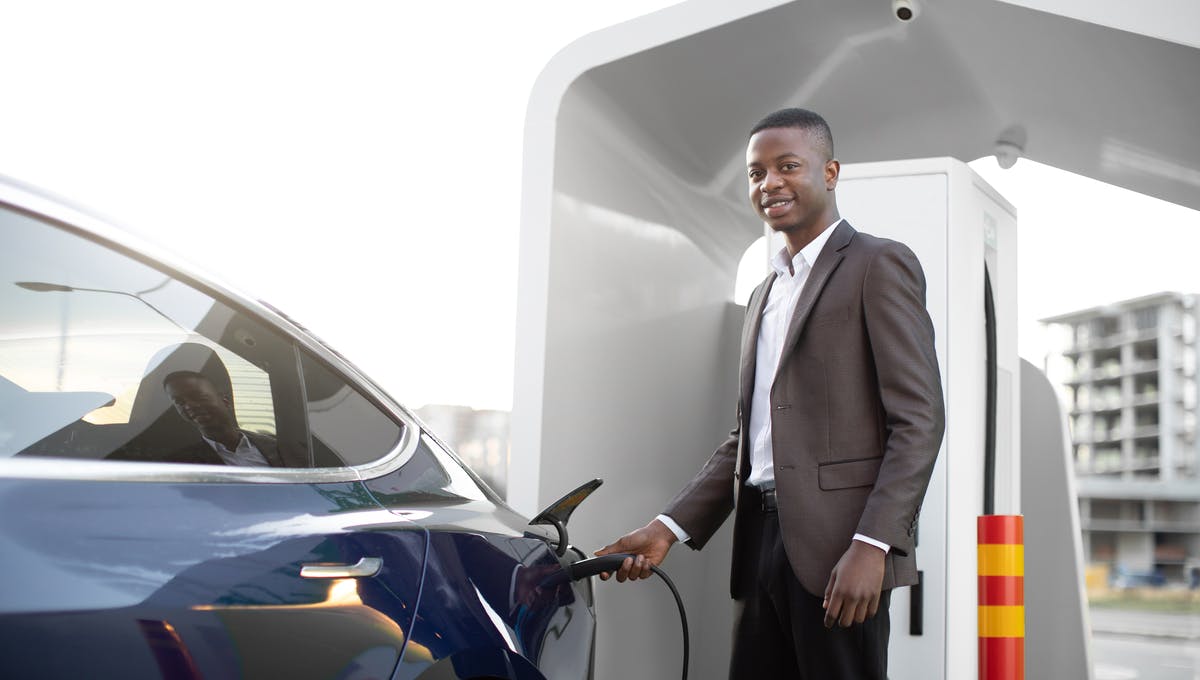 What costs does the Workplace Charging Scheme offset?
Alright, but how much is an electric car charging station to install? There's no easy answer to that question - the price can vary considerably depending on a whole range of factors, such as the type of power supply and the proximity of the chargepoints to the power supply.
Thankfully, the Workplace Charging Scheme goes a long way to offsetting the costs of the purchase and installation of new charging points on the premises. Eligible organisations can claim 75% of the costs, up to a maximum of £350, for each charging point installed by an approved chargepoint installer.
The current Workplace Charging Scheme can be used against 40 chargepoint sockets per applicant organisation. In total, your business could save up to £14,000 on installation costs!
Benefits of Charging Points
There are other benefits to installing electric car charging points for business, too. For instance, it can be a great way to entice and retain employees that don't have charging facilities at home. Workplace charging is a great alternative to overnight charging and can even be offered as a free employee benefit. It's worth noting here that employees that make use of free charging facilities won't be liable for a taxable benefit in kind, but it's up to you to decide the tariffs.
A row of EV chargepoints outside your workplace can also work wonders for your organisation's image. As customers continue to 'vote with their wallet' for B Corps and sustainable businesses, what better way is there to show that you're already ahead of the competition when it comes to cutting your carbon footprint?
How to apply for the Workplace Charging Scheme?
Businesses, charities and public sector organisations can apply for the scheme through the online application portal.
If approved, you will receive an email containing your voucher code. This is only redeemable with an OZEV-approved installer. You can find the complete list of OZEV authorised installers on the gov.uk website.
The voucher will be valid for 180 days from the date of receipt, so it's a good idea to notify the installer beforehand that you intend to use this voucher.
It's also worth keeping in mind that installations completed before a voucher has been issued will not be eligible.
What documents do you need to provide?
On the government portal, eligible businesses, charities or public sector organisations will need to provide one of the following:
A Companies House Reference Number
VAT registration Number
HMRC Registration Letter
If you are not a public authority, you will be required to flag any support you have received that can be construed as 'state aid'. This must amount to no more than 200,000 Euros in the past 3 years.
In addition, applicants must be able to provide evidence on request that the site of installation is connected to or owned by the business and that the parking is dedicated wholly to staff and/or fleet use. Suitable proof may include your organisation's parking policy or photographic evidence.
Time to start saving!
The Workplace Charging Scheme is yet another great incentive for businesses looking to electrify their fleets. But if your organisation doesn't own a vehicle fleet, installing a free to use workplace chargepoint is also a great way to reward eco-minded employees for all their hard work.
With potentially thousands of pounds of savings to be made, it makes sense to take advantage of the Workplace Charging Scheme now while EV charging solutions remain heavily subsidised.
If you're not an EV driver yourself, you might want to 'wise up' on some of the more technical aspects of EV charging and the different packages on offer. Check out our post on EV charger types and electric car charging companies so you can make the most of the Workplace Charging Scheme.
---