There's a three-way car technology battle going on right now for control of your car's dashboard. On one side are the manufacturers. On the other are the mobile tech companies, Google and Apple.
In this section, I take a look at how the battle for connectivity is shaping up, looking at Android Auto, Apple CarPlay and the best cars with both.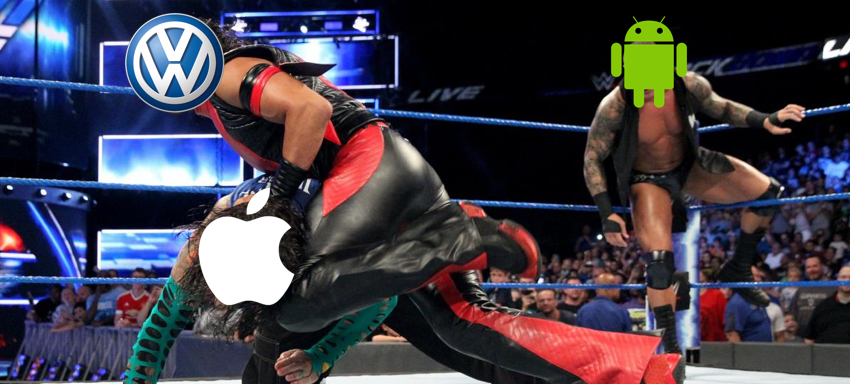 What is Android Auto? Here's Everything You Need to Know!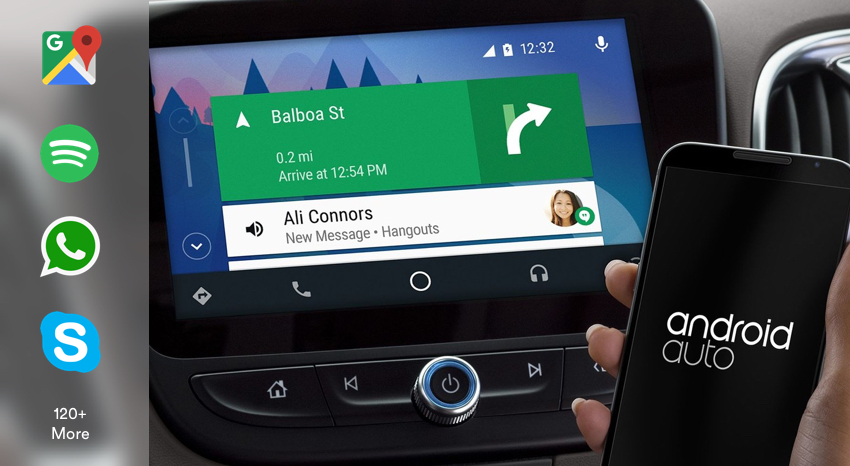 The simple answer is that Android Auto makes your smartphone's functionality accessible via your infotainment screen. So instead of using your car's out-of-date satnav, you can use Google Maps. Instead of using its dodgy music system, you can use Spotify. And so on.
There's about 120 supported apps and it should run on any phone released after 2014.
Google claims that there's over 400 car models that support Android Auto, however, the majority are US brands so you'll only find about 170 that are available in the UK.
What is Apple CarPlay? Here's Everything You Need to Know!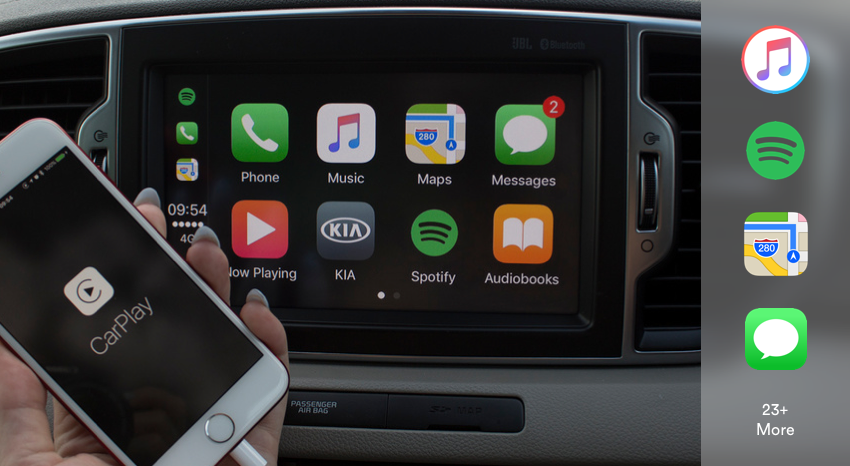 Launched in 2014, Apple CarPlay is the mobile dash platform for iPhones. It's marketed under the slogan Your ultimate copilot and that's kind of what it is. It handles your navigation, your communication and your entertainment.
It works in, more of less, the same way as Android Auto and uses an app installed on your phone to communicate with your car's infotainment panel.
With Apple CarPlay, there are fewer supported apps (around 23 Apple and third-party apps) and fewer supported car models (around 300 worldwide and 150 in the UK).
Android Auto Vs Apple CarPlay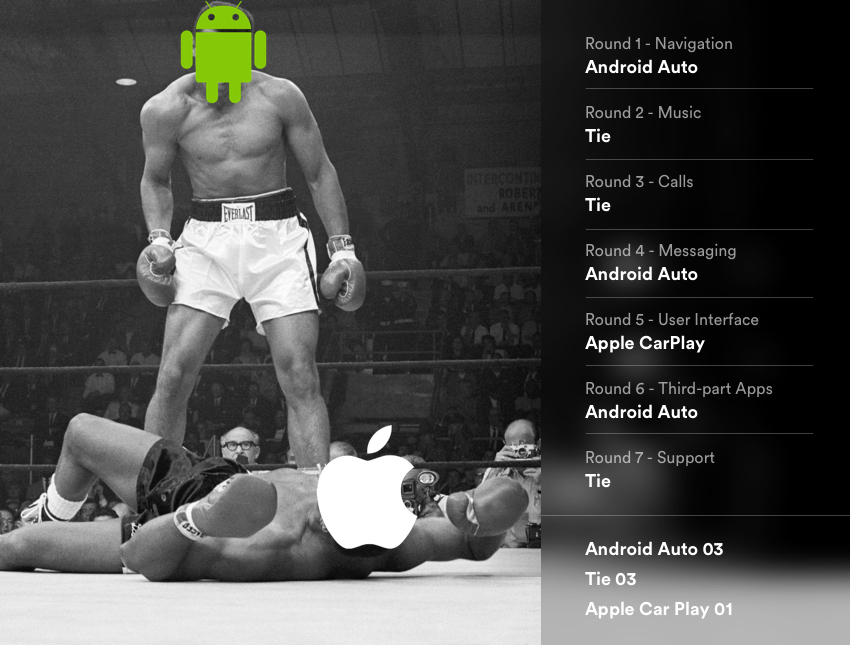 In section, I compare Google's system, Android Auto, and Apple's system, Apple CarPlay to see which is the best mobile dash platform out there. I pit the two systems against each other over seven rounds, which are:
Navigation
Music
Calls
Messaging
User Interface
Third-part Apps
Support
While Android Auto wins the comparison, your choice will almost certainly be made by the phone in your pocket right now! But its still fun to compare them.
What cars come with Android Auto?
As I mentioned above, there's 400 car models that support Android Auto. However, the majority are exclusive to the US, which leaves around 170 available in the UK.
While most manufacturers support Android Auto to some extent, the best support comes from:
Audi
Ford
Hyundai
Kia
Mercedes-Benz
Peugeot
Renault
Skoda
Volkswagen
Best cars with Android Auto
In this section, I look at the 6 best cars with Android Auto available on LeaseFetcher in 2018. They are:
What cars come with Apple CarPlay?
Like Google, Apple makes some pretty wild claims with regards to car model support. On its CarPlay site, Apple claims that 300 models support CarPlay. However, only 150 or so are available in the UK.
Some of the most supportive manufacturers include:
Audi
BMW
Hyundai
Mercedes-Benz
Best cars with Apple CarPlay?
And in this section (in case you haven't guessed already), I'm going to look at the 5 best cars that support Apple CarPlay. They are: