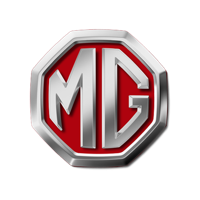 MG HS Lease
Practicality is important for any family and with the MG HS Hatchback, you've got all of the equipment and features required for a satisfying ride. Perfect for those needing extra space for their little ones and for older families too.  Less More
The MG HS is the brand's largest SUV, a step up from the ZS Hatchback and the MG3.
Whether you're packing the boot for a family holiday, moving home or feeding the 5,000 with your weekly shopping, there's a generous storage capacity. With seats up you get up to 463 litres of space and up to 1,454 with the seats laid down.
It offers generous head and leg room both in the front and back areas of the cabin, plus it's got plenty of cubby holes for storing anything and everything.
Families need to make savings and the hybrid petrol engine is one that'll help with that. Capable of up to 37.9 MPG, you'll not need to make many trips to the petrol pump. Insurance costs are low too, as you can insure the HS in as low as insurance group 16E.
With cruise control and automatic emergency braking, driver assistant features are a great selling point for families looking for a car like this one. Top-spec cars within this range can provide reversing cameras, a panoramic glass roof and LED headlights.
The MG HS Hatchback doesn't forget about infotainment with a 10.1-inch touchscreen. Make use of the SatNav and CarPlay/Android Auto connectivity as standard in every model. This will certainly help keep the little ones entertained.
The HS Hatchback is one of the most budget-friendly compact SUVs available on the market, similar in style to the Toyota Yaris Cross and the Ford EcoSport.
In the market for an affordable SUV like the MG HS? Use Lease Fetcher to compare prices against other models and by multiple UK leasing companies.
MG HS Exclusive
3 engine choices available
From £225.06 Per Month
Initial Rental:
£2,700.72
inc VAT
Engine
Fuel
Economy
Drive
CO2
0-62
Initial Rental
Monthly Cost
Petrol
37.9
M
168
9.9
£2,700.72
Petrol
36.6
A
174
9.9
£2,826.24
MG HS Excite
3 engine choices available
From £234.08 Per Month
Initial Rental:
£2,808.96
inc VAT
Engine
Fuel
Economy
Drive
CO2
0-62
Initial Rental
Monthly Cost
Petrol
36.6
A
174
9.9
£2,808.96
Petrol
37.9
M
168
9.9
£3,029.88