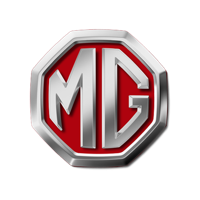 MG HS Lease
As a great-value large SUV, the MG Motor UK HS car lease is a practical but stylish family car. Its sporty looks and an interior full of surprises makes sure the contract hire HS stands out from its competition. Take a look at our great lease deals for this MG Motor UK car below. MG HS Excite
3 engine choices available
From £202.11 Per Month
Initial Rental:
£2,425.32
inc VAT
Engine
Fuel
Economy
Drive
CO2
0-62
Initial Rental
Monthly Cost
Petrol
37.9
M
168
9.9
£2,425.32
Petrol
36.6
A
174
9.9
£2,479.20 MG HS Exclusive
3 engine choices available
From £215.58 Per Month
Initial Rental:
£2,586.96
inc VAT
Engine
Fuel
Economy
Drive
CO2
0-62
Initial Rental
Monthly Cost
Petrol
37.9
M
168
9.9
£2,586.96
Petrol
36.6
A
174
9.9
£2,737.92
Leasing an MG Motor UK HS
Background to the MG Motor UK HS
With an athletic design and stylish interiors, the MG HS is a new breed of luxurious and yet affordable SUV. With five-doors and 463-litres of boot space (1,454 litres including the rear seat area), there's ample room inside for all the family. And the impressive range of safety and infotainment features makes sure your MG HS contract hire is a comfortable drive.
MG Motor UK HS Engines and Performance
Your MG HS car leasing deal comes with a 1.5-litre petrol turbo engine under the bonnet, for a sprightly drive. The T-GDi unit produces 162bhp, the unit has some pretty nifty acceleration and is smooth and quiet on motorways. The engine comes with either a six-speed manual or a seven-speed automatic dual clutch gearbox.
MG Motor UK HS Trim Levels
Your MG HS contract hire comes with the choice of upgrading to a range of two trim levels: Excite and Exclusive. Choosing the Excite trim will get you features such as Bluetooth connectivity, leather upholstery and a rear parking camera. Splashing out on the Exclusive trim will see you driving away with extra luxuries such as heated seats and ambient lighting.
MG Motor UK HS Safety and Infotainment Features
When you're putting together your MG HS car leasing, it's important to think about safety features. With the HS, you can be sure you're in a safe car. Your contract hire car comes fully kitted-out with assistive packages including lane-keep assist, start-stop function and cruise control. The infotainment features are also impressive, with a 10-inch display, Android Auto and Apple CarPlay compatibility and sat nav.
MG Motor UK HS Servicing and Warranty
As all vehicle leases from Lease Fetcher are brand new cars, you know your MG HS contract hire will come with a comprehensive manufacturer's warranty for the first five-years or 80,000 miles. MG Motor UK recommends servicing your vehicle every 15,000 miles or 12 months, whichever comes first.
Related Models from other Manufacturers
---
Finding an MG Motor UK HS Lease Deal with Lease Fetcher
Here at Lease Fetcher, we round up the best car leasing offers and special offers from Financial Conduct Authority (FCA) approved BVRLA leasing specialist brokers in England, Wales and across the UK. The comparison filters on our website help you sort through the best deals, based on your specific requirements for fuel type, trim level and contract length. So, whether you're looking for a hatchback or a coupe, a personal lease (inc VAT) or a business lease (exc VAT), we have the best car leasing deals for you. Vehicle images used here are for illustration purposes.
---
Frequently Asked Questions
Is it better to buy or lease an MG Motor UK HS?
Leasing an MG HS is the economical way to drive off with a brand new MG vehicle, allowing you to pay for the contract hire in manageable monthly payments - subject to credit approval. When the contract ends, you can simply swap the car for the latest model, so you'll always keep up with trends! And with no road tax, leasing makes life easy.
How much does it cost to lease an MG Motor UK HS?
The monthly cost of leasing an MG HS depends on your choice of trim level and engine size, as well as factors including contract length and mileage requirements. Whether you're choosing a personal price or a business price will also make a difference to the cost of your leasing, with business leases excluding VAT.