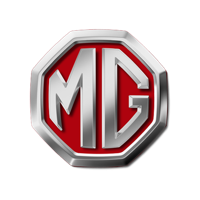 MG MG3 Lease
The MG3 is an exceptional vehicle in every sense: exceptionally high-quality at an exceptionally low-cost. Well-equipped with spacious interiors, this compact, contract hire sporty car is a great city drive. Take a look at our MG Motor UK car leasing deals for this model below.
MG MG3 Explore
1 engine choice available
Engine
Fuel
Economy
Drive
CO2
0-62
Initial Rental
Monthly Cost
1.5 VTi-TECH Explore 5dr
Petrol
47.1
M
140
10.9
£885.30
From £147.55
MG MG3 Excite
1 engine choice available
Engine
Fuel
Economy
Drive
CO2
0-62
Initial Rental
Monthly Cost
1.5 VTi-TECH Excite 5dr
Petrol
47.1
M
140
10.9
£935.22
From £155.87
MG MG3 Exclusive
2 engine choices available
Engine
Fuel
Economy
Drive
CO2
0-62
Initial Rental
Monthly Cost
1.5 VTi-TECH Exclusive 5dr
Petrol
47.1
M
140
10.9
£1,000.50
From £166.75
1.5 VTi-TECH Exclusive 5dr [Navigation]
Petrol
47.1
M
140
10.9
£1,000.50
From £166.75
Leasing an MG Motor UK MG3
Background to the MG Motor UK MG3
Assembled in Britain, with backing from the Chinese manufacturer, the MG3 hatchback is a compact city contract hire vehicle, offering a smart drive at an even smarter price. With attractive, sporty looks and tasteful design features, the MG3 feels like a quality car. And with five doors and 285-litres of boot space (1,262-litres including the rear seat area), there's plenty of room inside for all the family. MG also makes impressive SUV vehicles and electric cars.
MG Motor UK MG3 Engines and Performance
Your MG3 car leasing deal comes with a 1.5-litre VTI-tech petrol unit, which is great for driving on quick roads. The engine returns 42 mpg and produces an impressive 106 bhp. For the low price of the vehicle, it has a great amount of punch. The unit is paired with a five-speed manual gearbox.
MG Motor UK MG3 Trim Levels
When deciding on your MG3 vehicle lease, you'll have the choice of upgrading to either the Excite or the Exclusive trim level. The Excite trim level already comes well equipped, with smartphone integration, USB inputs and LED lights. Upgrading to the Exclusive trim level will get you goodies including sports seats and assistive packages such as cruise control and a reversing camera.
MG Motor UK MG3 Safety and Infotainment Features
The MG3 comes loaded with a great range of safety and infotainment features, so you can drive with ease and feel well-protected. The infotainment system comes with everything you could want, featuring an 8-inch touchscreen, DAB radio and Bluetooth connectivity. And the MG3 comes fully kitted out with safety features including six airbags and hill hold assist.
MG Motor UK MG3 Servicing and Warranty
With a Lease Fetcher car lease deal, you know you're getting a brand new car which will come with a comprehensive manufacturer's warranty, covering the MG3 for the first five-years or 80,000 miles. MG Motor UK suggests you should service your vehicle every year or 15,000 miles.
Related Models from other Manufacturers
If you want to keep having a look around, check out our Ford Fiesta lease dealand our Renault Captur lease deals for related models.
---
Finding an MG Motor UK MG3 Lease Deal with Lease Fetcher
Lease Fetcher rounds up the too car leasing special offers from trusted FCA-approved BVRLA brokers in England, Wales and rest of the UK. Using our detailed filters, you can easily sort through leasing deals depending on trim level, fuel type, budget and whether you're looking for a personal lease (inc VAT) or a business lease (exc VAT). Whatever your perfect car looks like, you can find it for the right price with Lease Fetcher.
---
Frequently Asked Questions
How much does it cost to lease an MG Motor UK MG3?
The monthly cost of leasing an MG3 will vary greatly depending on your initial payment, the particular trim level and engine size you choose plus your expected annual mileage (be aware of excess mileage charges). Whether you choose a personal leasing or a business leasing will also impact the price. For business contract hires exc VAT, you will need a VAT no - regardless of your trading style - and possibly a company number too. For the best car leasing offers, check Lease Fetcher regularly for the most up-to-date deals.
Is it better to buy or lease an MG Motor UK MG3?
With MG3 lease deals, you don't have to buy the vehicle outright. Instead, you pay an initial rental and then can pay for the leasing deal with manageable monthly payments, making driving away with a brand new car affordable for a range of budgets. It also means that at the end of your contract hire you can trade straight in for the latest model - subject to credit approval, of course. You can arrange for a callback from a broker's appointed representatives to discuss your needs in detail.