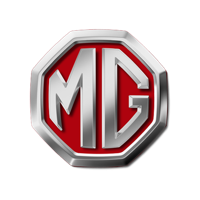 MG MG3 Lease
For city dwellers, the MG3 Hatchback is the ideal car for those needing spacious interiors and an affordable price. If you're a young family or need a car lease that's suited for lower budgets, then this is a suitable pick. Less More
The MG3 is MG's most compact car, similar in price to the MG ZS SUV.
The MG3 is great value for money. There's plenty of space within the interior cabin and its appearance has a sporty styling that many will love.
You've got lots of room in the back for a few six-foot passengers and the boot space offers 285-1,262 litres, depending on whether you put the seats up or down. More than enough room to fit in your weekly shopping haul or a couple of large suitcases for a weekend getaway.
Fuel consumption is fantastic with this model, offering up to 43.5 MPG that'll help save you money in the long run. The insurance costs are rock bottom too, further contributing to the low-budget cost of this model. It can be insured somewhere between groups 4E and 8E!
Keeping you and your passengers safe is highly important and whilst some car models scrimp on safety features, the MG3 Hatchback delivers plenty. Tyre pressure monitoring, hill launch assist, and an anti-lock braking system are just a few of the standard safety features.
An added benefit of the MG3 is its thoughtful infotainment system. Every entry-level car comes with an 8.0-inch touchscreen and Apple CarPlay smartphone mirroring to connect sat nav and music-streaming apps to the car.
As a spacious hatchback, the MG3 has been designed to take on the likes of the Vauxhall Corsa. The Dacia Sandero is also an ideal model for city-driving and for low-budget shoppers.
Shop the MG3 Hatchback's latest car lease deals with Lease Fetcher. Choose from a range of deals to suit your wallet, comparing prices from leading leasing companies.
MG MG3 Exclusive
1 engine choice available
From £165.78 Per Month
Initial Rental:
£1,989.36
inc VAT
Engine
Fuel
Economy
Drive
CO2
0-62
Initial Rental
Monthly Cost
Petrol
43.3
M
147
10.9
£1,989.36
MG MG3 Excite
1 engine choice available
From £166.10 Per Month
Initial Rental:
£1,993.20
inc VAT
Engine
Fuel
Economy
Drive
CO2
0-62
Initial Rental
Monthly Cost
Petrol
43.3
M
147
10.9
£1,993.20