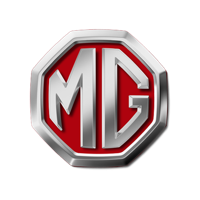 MG MG5 Electric Estate Lease
A snazzy electric estate car, this zero-emissions offering by MG Motors is leading the way in sustainable driving. The MG5 Electric is a unique car leasing offering, with buckets of space and stylish good looks. Take a look at our great MG Motors UK lease deals on this smart, clean drive below.
MG MG5 Electric Estate Excite
1 engine choice available
From £247.60 Per Month
Initial Rental:
£2,971.20
inc VAT
Engine
Fuel
Economy
Drive
CO2
0-62
Initial Rental
Monthly Cost
Electric
0
A
0
7.7
£2,971.20
MG MG5 Electric Estate Exclusive
1 engine choice available
From £257.13 Per Month
Initial Rental:
£3,085.56
inc VAT
Engine
Fuel
Economy
Drive
CO2
0-62
Initial Rental
Monthly Cost
Electric
0
A
0
7.7
£3,085.56
Leasing an MG Motor UK MG5 Electric
Background to the MG Motor UK MG5 Electric
Based on the Roewe Ei5 estate, which has been on sale in China since 2018, the MG5 electric estate car is an impressive zero-emissions model, with attractive exteriors and great versatility. Inside there's buckets of room, with five-doors and 578-litres of boot space (1,456 litres including the rear seat space), the whole family can travel in comfort and style.
MG Motor UK MG5 Electric Engines and Performance
No need to feel tethered to a charger: the MG5 has a WLTP-tested electric range of 214 miles - 276 miles in 'city' driving mode - so you can keep going for longer and faster. The MG5 uses a 52.5kWh battery pack and a 114bhp electric motor. Charging the battery takes 40 minutes using a fast-charger to 80% of its capacity - using a home charger will take 8.5 hours.
MG Motor UK MG5 Electric Trim Levels
When putting together your MG5 electric car leasing deal, you're likely to have a choice of trim levels, similar to MG ZS EV: the Excite and Exclusive grades. An upgrade to the Excite trim will get you a whole range of extra assistive packages, including cruise control and parking sensors, as well as extra design and infotainment features, so you can drive in comfort. The Exclusive trim adds in even more goodies, such as a panoramic glass roof and heated faux-leather seats.
MG Motor UK MG5 Electric Safety and Infotainment Features
Your MG5 car leasing deals comes loaded with a great range of safety and infotainment features, to make sure everyone onboard is protected and entertained. The infotainment system includes an 8-inch colour touchscreen, and offers Apple CarPlay and Android Auto with Bluetooth connectivity. In terms of safety, the MG Motor UK MG5 Electric is well-equipped, offering assistive extras including parking sensors and lane-keep assist.
MG Motor UK MG5 Electric Servicing and Warranty
A car lease with Lease Fetcher always means you're getting a brand new car which will come with a comprehensive manufacturer's warranty, in the case of the MG5 Electric, covering the vehicle for seven years. MG Motor UK suggests you should service your vehicle every year or 15,000 miles. MG also offer a 7 year warranty for their electric batteries.
Related Models from other Manufacturers
---
Finding an MG Motor UK MG5 Electric Lease Deal with Lease Fetcher
At Lease Fetcher, we make finding a brand new lease car easy. Our website brings together all the best electric vehicle leasing deals and special offers from BVRLA car leasing brokers in England, Wales and the rest of the UK. Our detailed filters allow you to sort by initial payment, fuel type, trim level and contract length. You can also easily search other manufacturers such as Peugeot, Mercedes-Benz and Hyundai. So, whether you're looking for a business lease (exc VAT) or a personal lease (inc VAT), a hatchback or an SUV, we can find the right contract hire for you.
---
Frequently Asked Questions
How much is it to lease an MG Motor UK MG5?
Your MG5 leasing costs depend on a number of factors, including the chosen trim level, contract length and any added extras for your vehicle lease. Choose a business lease exc VAT, and you will need a VAT registration number - regardless of your trading style - and you may possibly need a company number too. For the most up-to-date deals, take a look at our site or enquire during our opening hours for more information.
Is it better to lease or buy an MG Motor UK MG5?
There are a number of benefits to leasing compared with buying, allowing you to drive a brand new car and enjoy all the latest technology without having to find the large purchase price upfront. At the end of your contract lease, you simply hand the car back to your car leasing vehicle supplier and upgrade to the latest model!
Similar to the MG MG5 Electric Estate