Nissan 370z Review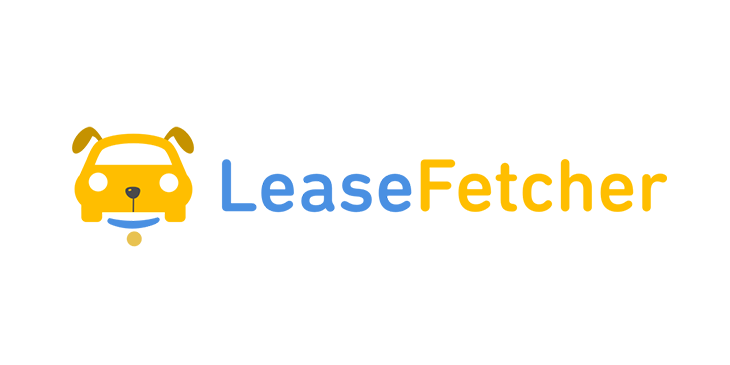 The Nissan 370Z has been around for a while now, but remains a firm favourite for drivers looking for a low cost sports car. So, is it one of the best luxury cars? Find out in our review below.
Pros
Sleek, modern styling

Value for money
Cons
Poor fuel efficiency

Noisy driving experience
---
Overall Verdict
The Nissan 370Z takes all the best aspects of the older 350Z and makes them shine. At a low cost compared to competitors, the Nissan 370Z is without a doubt one of the best affordable sports cars.
The exterior is aerodynamically designed for fast driving, and is sure to turn heads no matter where you are.
Unfortunately, the driving experience doesn't quite live up to expectations. It's fast, but noisy, and bobs over rough roads. If you're looking for a smooth, quiet car, it's probably not for you.
Though the outright cost is lower, running costs for the 370Z are high. It has a low MPG, high CO2 emissions that will cost you in road tax, and don't forget about car insurance.
The 370Z is no longer in production, so you could be hard pressed to find a new one on the market. But if you don't mind buying a used car, you could get a pretty great deal.
---
Available Trims
Base
The entry-level 370Z is a fairly good standard, coming with 18" alloys, LED lights, and Nissan Intelligent Key. You also get a leather-wrapped steering wheel and shift knob.
Sport
With the Sport version you get 19" alloys, Bose premium audio system, Nissan sport brakes, and sport-tuned shock absorbers. It also comes with a rear spoiler.
Sport Touring
The Sport Touring offers the most substantial upgrades like a 7" touch-screen display, the Nissan Navigation System, and 3-months complimentary access to SiriusXM Traffic, Weather and Radio. Aesthetically, the Sport Touring upgrades the interior with leather-appointed sport seats, synthetic suede door panel inserts, and aluminium-trimmed pedals.
Nismo
Offering something slightly different, the NISMO comes with the NISMO aerodynamic body design. This features a unique front and rear fascia, side sills, and a rear spoiler.
Inside, you have NISMO Recaro leather seats with Alcantara inserts, and an Alcantara leather wrapped steering wheel and shift knob. To set it all off, you have signature red interior stitching throughout.
---
Exterior
There's no denying that the 370Z has an eye-catching exterior.
Based on the styling of the former 350Z, the 370Z takes a number of aspects from its predecessor and refines them. While the 350Z looked better suited to the racetrack, the modern uptake is the perfect car for driving to work in style, or for your long weekend away.
It comes with a variety of colour options, including a stand-out pearl white, bright red, deep blue, and black.
High wheel arches mimic the look of vintage muscle cars, while the sharp boomerang headlights give it a modern edge. If you're looking for a Bond car on a budget, the 370Z is a perfect choice.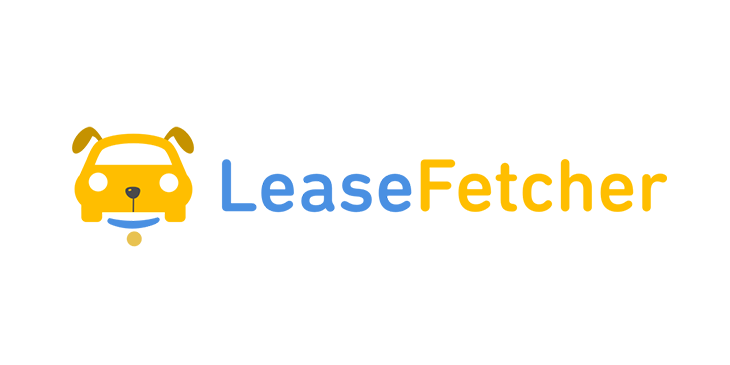 ---
Driving Experience
The 370Z can be a decent car to drive, but only really if you get the right road. Nissan has done their best to refine the driving experience, but efforts have unfortunately fallen flat.
It's a pretty noisy car to drive, and you'll find that at both low and higher speeds you've got a variety of whining, whistling, and burring to put up with. On top of this, the clutch is heavy, and the gear changes are never really smooth with the clunky gear knob.
That said, the 370Z does come with the sporty acceleration you'd expect, going 0-62mph in just 5.2 seconds. If you can find a long and smooth road to really get the car going, you'll feel it at its best.
---
Driving Position
As expected, the driving position is fairly low down. The seat and steering wheel are both adjustable, but owners have reported difficulties in getting the driving position just right.
---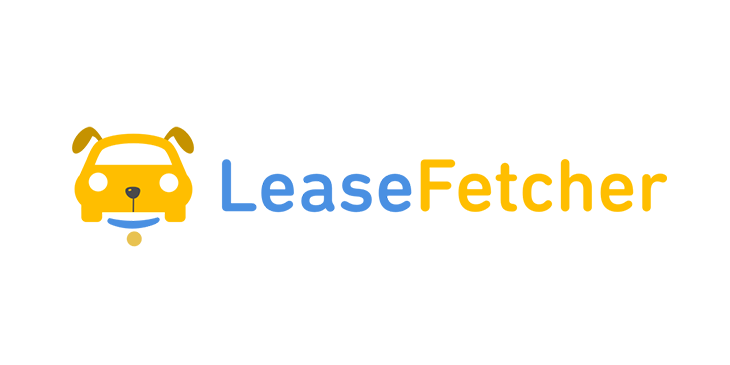 Handling
Steering is pretty good for the 370Z, but can feel heavy if you're changing direction quickly and frequently. On winding roads with quick changes, it'll likely be tiresome to steer.
---
Suspension
The 370Z is fine on flat smooth surfaces, but as a small, low car, you're going to feel it when things get rough. On bumpier, uneven terrain, the car has a tendency to bounce, and it's not particularly comfortable to drive.
Compared to competitors like the Audi R8, the 370Z just isn't quite as graceful.
370Z Interior
Though at a lower price point, it's natural to expect better things from a sports car. Despite having been on the market for a long time now, the 370Z interior doesn't disappoint.
Styling
The interior styling is refined for the age of the 370Z, so we can't really complain. The 2018 version upgraded all specs, and even the cloth interiors look and feel good quality.
Tech
The tech in the 370Z is fairly good, but disappointing in the lower specs considering the model was updated in 2018.
The Sport trim comes with a Bose premium audio system, yet not an infotainment system, and to get one you'll have to go for at least the Sport Touring.
All versions come with the Nissan Intelligent Key with push button ignition, but this isn't really a highlight given the cost and car type.
Practicality
The 370z is obviously not built for practicality, but if you're after a premium sports car, we know that's not your top priority.
A two-seater car with limited boot space, it doesn't offer much in the way of practicality. As a primary vehicle, the 370Z will really only suit niche buyers needing little space.
---
Dimensions
4,240 mm L x 1,850 mm W x 1,320 mm H
---
Boot Size
Considering there's only two seats, the 370Z boot space may come as a bit of a disappointment. Though with a wide opening, it's fairly shallow, offering just 235 litres. Large plastic bumps on each side infringe on the floor space, and make it difficult to load up larger items like suitcases.
However, if you're really keen on the 370Z but need a larger boot, there's actually a reasonable amount of additional space under the fake floor. Some owners have had it stripped out and refitted to create a larger boot.
---
Passenger Room
There's not a whole lot to say about passenger room, as the 370Z fits just one passenger. The two-seater car is fairly compact, but there's plenty of head and leg space to get comfortable. That said, it is a low car. Anyone over 6ft will likely have enough room - until you hit the bumps.
---
Safety Features
As a low sales volume car, the 370Z hasn't been tested by the Euro NCAP, and is unlikely to be in the future.
However, it does have a decent amount of safety features. It features six airbags, active head restraints, and ABS. The higher spec Sport versions also come with specially fitted sport brakes, and a Viscous Limited-Slip Differential to retain your grip on the road.
Running Costs
The 370Z might come at a lower upfront price, but if you were hoping to save money with one, you're going to be disappointed. The running costs are high, and pretty much cancel out the savings on the price.
---
MPG
Offering just 27mpg, there really isn't any way to make the 370Z cheap to drive.
Though it's not much to shout about, it's marginally better than alternatives like the Nissan GT-R, which gives only 20.7mpg.
Calculate Your Commute Cost
Work out how much it would cost you to run this car by putting the average amount of commutes you make, and their rough distance, into our tool. (Note: This is based on average UK fuel prices and might be influenced by your personal driving style)
This is based on a combined mpg of 26.9 and a petrol cost of 131.6p per litre
---
CO2 Emissions
Eco-warriors avert your eyes. The 370Z emits a painful 249g/km of CO2, which other than being terrible for the environment, makes it fairly extortionate for road tax.
---
Insurance Group
| Cheapest Trim | Lowest Insurance Group | RRP |
| --- | --- | --- |
---
Reliability
Nissan reliability can vary pretty significantly depending on the car, but the 370Z has good reports. Nissan always prioritizes safety in their models, their sports cars included.
---
Warranty
The Nissan 370Z offers a standard Nissan warranty of 3 years/60,000 miles.
As the model has been discontinued in the UK, it's worth looking into the Nissan extended warranty if you're buying second hand.
A manufacturer's warranty is important when it comes to choosing a lease. That's because a warranty states that if anything goes wrong with a car during a period of time, it is the responsibility of the manufacturer to put it right. If the fault happens outside of this period of time, and you don't have a maintenance package, you'll be responsible for fixing the problem.
Nissan Manufacturer's Warranty - 3 years or 60,000 miles
---
Servicing
Services for the 370Z are recommended at least annually, or after 12,000 miles, and should cost around £200.