Nissan Juke Review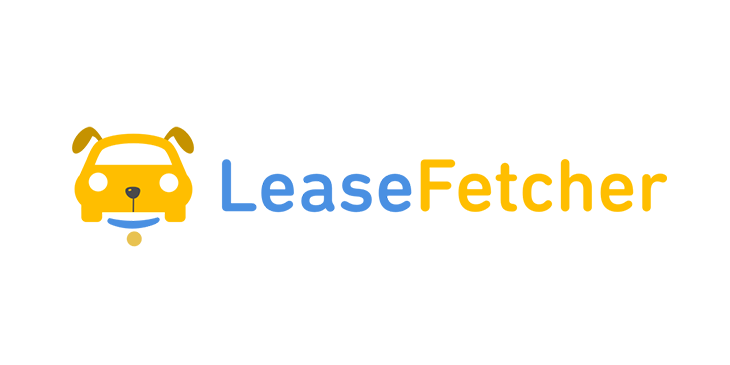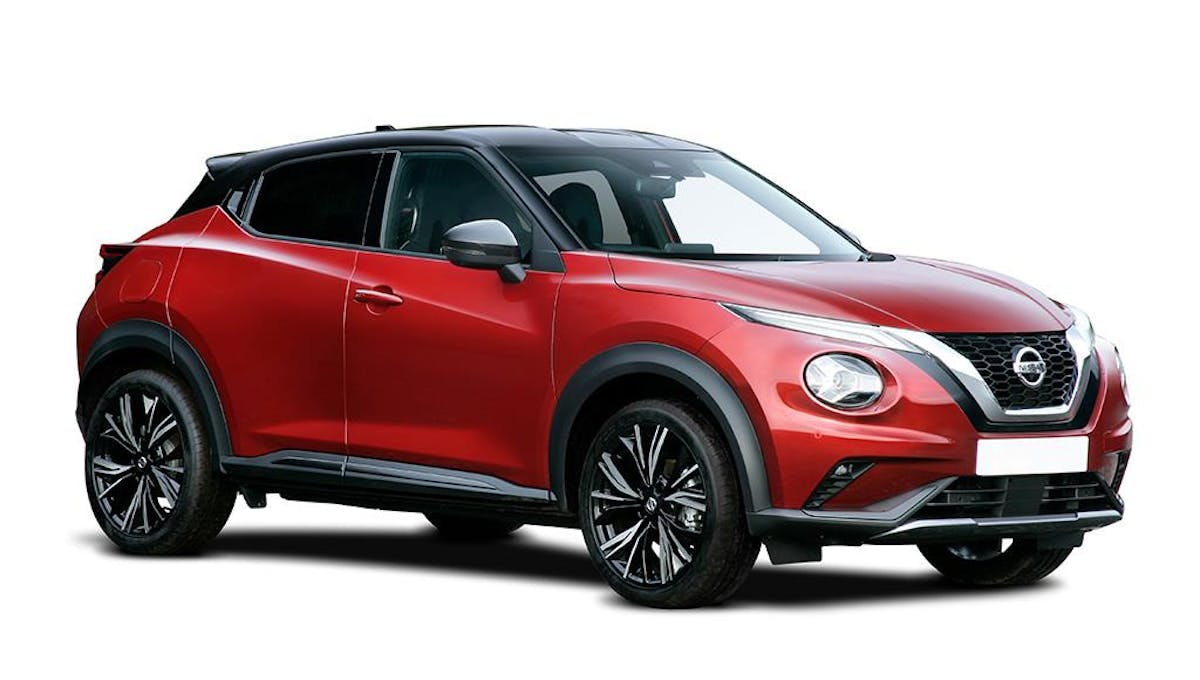 From £17,170.00 or £168.87 on Lease Fetcher.
The Nissan Juke is an ideal practical family car if you're in the market for small but spacious. The Juke doesn't shy away from bold looks, so if you like a customisable ride that turns heads, it could be the one for you. Check out our review to find out more.
Pros
Improved interior

Increased space
Cons
Only one choice of engine

Average tech
---
Overall Verdict
The new Nissan Juke holds its quirky exterior appeal, while streamlining the best of its features. It falls behind in driving experience, but is ideal in just about every other way if you're looking for a spacious small car.
The improved boot space and accessibility make it a great choice if you're looking for a great family car. But with the backseat still relatively compact, we'd recommend it for a small family of four.
The Juke has just one engine option, but the running costs are impressively low.
---
Available Trims
Visia
The entry-level Juke Visia is not bad, but fairly minimal for the cost. It comes with everything you expect from a modern car like electric windows, adaptive steering, cruise control, and 16-inch alloy wheels.
Disappointingly, the tech is pretty basic. You get a regular radio, and auxiliary input socket, but no infotainment screen.
From £17,170.00 or £168.87 per month on Lease Fetcher
Acenta
The Acenta steps up the Juke's game, but just barely. You get a bunch of improved driver convenience tech like voice recognition, Apple CarPlay, Android Auto, and Nissan Connect services with a Wi-Fi connection.
From £18,770.00 or £183.25 per month on Lease Fetcher
N-Connecta
The N-Connecta is the sweet middle spot offering just about everything you need. You get a small touchscreen infotainment system, Bluetooth, six speakers and a rear USB port for backseat passengers to charge up.
Everything is carried over from the lower specs, plus a SatNav, and front and rear parking sensors.
From £20,770.00 or £196.72 per month on Lease Fetcher
Enigma
Again, the Enigma looks to make everything just a little more refined. You get more fancy details like heated door mirrors that are electrically adjustable, and a larger 8-inch touchscreen infotainment. The Enigma comes with 19-inch alloys, and a black trim interior.
Tekna
The Tekna further upgrades most aspects of the Juke. Safety features are increased, and you get the Advanced Safety Shield pack as standard. You get some snazzy heated leather seats, and the sound is upgraded too, with a premium Bose sound system.
From £22,270.00 or £203.97 per month on Lease Fetcher
Tekna+
It's fair to say that the Tekna+ doesn't offer a whole lot more than the previous trim. The main upgrade is really aesthetic. With Tekna+ models, there are increased customisation options so that you can really design the look of your car to suit you.
From £23,670.00 or £219.18 per month on Lease Fetcher
---
Exterior
From the exterior, the Juke is essentially a jacked-up hatchback. Maintaining the unique appearance of its predecessor, the latest Juke has simply refined what came before.
Whatever colour of car you're keen on, it's likely that the Juke has it. With the higher trims you also get the exclusive option of bold two-tone designs, whether you want to mix up orange, blue, purple, or a more modest grey. A stylish front grill and headlights with Y-shaped LED technology complete the sleek upgrade.
---
Driving Experience
The Nissan Juke offers only one engine option, a 1.0-litre 3-cylinder engine that runs on petrol. It just about manages 0-62 in 10.4 seconds, and the ride and feel of the vehicle as a whole has been optimised for smooth driving.
The Juke whips around easily about town, but the petrol engine can feel laggy when you hit the motorway. With Nissan recently scrapping many of their diesel models, it's unlikely a diesel Juke will appear, but hybrid and electric versions could appear in the future.
Though a sturdy vehicle, the Juke isn't always the most nimble, and can jolt a little over bumps and rocky terrain.
---
Driving Position
The driving position for the Juke is relatively high for a hatchback, and might be named one of the best small cars with a high driving position. However, this height can be deceiving.
Due to the Juke's bulkier front, drivers might feel their view is restricted with the height of the dashboard. That said, the driver's seat can be adjusted for height and can be moved to help visibility.
---
Handling
The Nissan Juke's handling is better than you might expect, with sharp steering around tight corners. Responses are quick and you should feel reasonably secure with any frequent twists and turns.
---
Suspension
The Juke is pretty comfortable for everyday driving. However, you will find that with larger wheels, it's not the most stable over bumps. At greater speeds the Juke seems to struggle with trickier road surfaces.
Juke Interior
The interior of the Juke is clearly one of the major improvements in the upgraded model. The latest Juke offers a more high quality interior, with better materials.
Styling
The general styling of the interior has been improved, with personalisation options in keeping with the Juke's quirky exterior. The interior fabric panels can come in various fabrics and colours, so there's few limitations on creating a rainbow car if it's your heart's desire.
The two entry level models only come with a basic cloth interior, but moving up to the N-Connecta, you get partial leather seat upholstery and a leather steering wheel. With the Tekna and Tekna+, you can choose from partial or full leather seat upholstery.
Tech
The tech in the Nissan Juke offers almost everything you need, but still doesn't quite hit the nail on the head. The higher trim models have a seven-inch infotainment screen, and all dials, buttons and gauges are clearly marked and easy to use.
But the graphics and touchscreen itself feel somewhat dated. If we compare the Nissan Juke vs Renault Captur, the graphics of the Juke aren't quite as sharp or modern. You get a similar feel with models like the Nissan Qashqai, implying tech isn't the top priority for the manufacturer.
However, other than the entry level Juke, the tech is fairly standard across all specs. The Tekna trim does include automatic climate control, the Nissan Intelligent Key, and an improved sound system, but this is about the extent of the upgrade.
Practicality
The latest Juke has come on leaps and bounds in practicality, with increased interior and boot space. It's by no means a huge SUV, but if you're looking for a small but spacious crossover style car, the Juke is a great choice.
---
Dimensions
4,210 mm L x 1,800 mm W x 1,595 mm H
---
Boot Size
The boot size for the Nissan Juke is generous for its size, and offers 422 litres of space. If we look at the Nissan Juke vs Qashqai, there's very little difference in what you can fit despite the Juke being a smaller model.
The boot floor is even adjustable, allowing you to raise it up or down. Raising it naturally results in reduced space, but comes in handy for easy loading.
As the rear seats don't slide, the only option to extend the boot space is to lower the seats. This gives a pretty sizable 1,088 litre space and the boot even has a wider loading bay. Should you need to transport any furniture, bikes or equipment, you'll have plenty of space.
---
Passenger Room
The passenger room has certainly improved since the previous model, and you'll find rear knee and foot space is pretty generous. However, though it technically fits three backseat passengers, it's not going to be the most comfortable.
The narrower body is great for on the roads and parking, but for passengers…. not so much. If you're hoping to regularly drive around four adult passengers, it's probably not the car for you. The sloping roof is aesthetically pleasing from the outside, but causes the interior to feel fairly cramped and a little dark. Anyone over 6ft is likely to leave with a sore neck, so it's something to bear in mind if your intended passengers are on the tall side.
---
Safety Features
An area the Nissan Juke excels in is undoubtedly its safety. All trims of the Juke come with extensive safety features, including everything like cruise control, speed limiters, AEB, active lane keep assist and traffic sign recognition.
The majority of safety features are included across all trims however moving up models sees the addition of some more advanced safety like blind spot information.
Unsurprisingly, the Juke scored a well deserved 5 star safety rating in Euro NCAP.
Euro NCAP Safety Rating
NCAP Adult Occupant Protection %

94%

NCAP Child Occupant Protection %

85%

NCAP Pedestrian Protection %

81%

NCAP Safety Assist %

73%
Running Costs
There's not much to complain about with the Juke's running costs remaining relatively low. It won't do as well on the motorway, but a rumoured upcoming hybrid model would help boost fuel economy.
---
MPG
All Juke models come with a 1 litre petrol engine, and MPG ranges from 54.3 to 58.9 depending on the trim you choose.
---
CO2 Emissions
CO2 emissions are fairly low for the Juke, with 112g/km and 110g/km for the manual and automatic respectively. With Nissan fitting a number of their models with a hybrid powertrain, it's speculated that a hybrid Juke is on the horizon, but Nissan have yet to release any dates.
---
Insurance Group
| Cheapest Trim | Lowest Insurance Group | RRP |
| --- | --- | --- |
| Nissan Juke Visia | 13E | £14,840 |
| Nissan Juke Acenta | 13E | £16,335 |
| Nissan Juke N-Connecta | 11E | £18,360 |
| Nissan Juke Tekna | 13E | £18,335 |
| Nissan Juke Tekna+ | 14E | £24,090 |
---
Reliability
The Juke hasn't been around for that long to get a solid idea of its reliability. But if the previous version is anything to go by, we've got no reason to question it.
Nissan reliability is generally pretty strong, and the previous model scored 48th place in the 2020 Driver Power Survey.
---
Warranty
The Nissan warranty is pretty standard, and the Juke has a 3 year/unlimited mileage warranty. You can get Nissan's extended warranty, however you'll have to pay for the additional cover.
A manufacturer's warranty is important when it comes to choosing a lease. That's because a warranty states that if anything goes wrong with a car during a period of time, it is the responsibility of the manufacturer to put it right. If the fault happens outside of this period of time, and you don't have a maintenance package, you'll be responsible for fixing the problem.
Nissan Manufacturer's Warranty - 3 years or 60,000 miles
---
Servicing
Servicing for the Nissan Juke should be scheduled every 12 months, or 12,000 miles depending on which comes first.