Car Leasing Online
At Carleasing-online, we aim to make the experience of buying your next vehicle as easy and enjoyable as possible. Whether you're a business or personal buyer, we're able to provide an infinite range of vehicles to suit your needs, coupled with a range of finance options designed to provide maximum benefit to your own unique circumstances. Customer service is at the forefront of everything we do and you can be confident that we'll live up to our promise of providing you a hassle freeway of buying your next car.
Response rate:

89%

Response time:

< 20h

B1 Stanlaw Abbey Business Centre, Dover Drive, Cheshire, CH65 9BF
Most Popular Cars From Car Leasing Online
7.3
Mini Hatchback
124 derivatives available
Doors:

3 - 5

Engine:

0.0 - 2.0

Fuel:

P, D

Body:

Hatchback

Drive:

M, A

CO2:

None
Currently unavailable!
Please check again soon!
Read Review
7.2
Audi A5 Sportback
49 derivatives available
Doors:

5

Engine:

1.4 - 3.0

Fuel:

D, P

Body:

Hatchback

Drive:

M, A

CO2:

None
From £334.29 Per Month
Initial Rental:
£3,008.61
inc VAT
Key Point Of Contact
Ryan Hutton
Ryan Hutton is your main point of contact at Car Leasing Online.
Opening Hours
Monday-Friday

09:00 - 17:00

Saturday-Sunday

Closed
Why Choose Car Leasing Online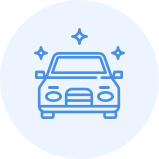 Full UK manufacturer warranty
Road tax for the contract length
Mainland UK delivery
Where Car Leasing Online Are Based
Delivery Area: Nationwide
Headquarters: B1 Stanlaw Abbey Business Centre, Dover Drive, Cheshire, CH65 9BF