CarLease UK
CarLease UK is a family run business with over 50 years' experience in the automotive industry. We understand that each of our customers' requirements are slightly different but we are here to listen to your needs and tailor a contract hire quotation/vehicle that would best meet them. Both business and personal customers are welcome and we pride ourselves on offering a first-class service in a friendly and informative manner. While we aim to respond to your enquiry within one working day, if your enquiry is urgent do feel free to call us and will deal with your requirements immediately. The aim of our business is supply an unbeatable retail experience coupled with competitive online pricing; just take a look at our Trustpilot reviews to see what our customers think of us.
Response rate:

67%

Response time:

< 8h

Kings Business Centre, Warrington Road, Leigh, WN7 3XG
Most Popular Cars From CarLease UK
7.8
Mercedes-Benz C Class Saloon
84 derivatives available
Doors:

2 - 4

Engine:

0.0 - 6.2

Fuel:

P, D, X, Y, Z

Body:

Saloon

Drive:

M, A

CO2:

None
From £282.91 Per Month
Initial Rental:
£3,394.92
inc VAT
7.8
Mercedes-Benz C Class Cabriolet
29 derivatives available
Doors:

2

Engine:

1.5 - 4.0

Fuel:

D, P

Body:

Sports

Drive:

M, A

CO2:

116 - 236g/km
From £363.04 Per Month
Initial Rental:
£3,267.36
inc VAT
Key Point Of Contact
Mike Crompton and Rob King
Mike will be your day to day contact for all LeaseFetcher enquiries. With over 10 years' of contract hire and leasing experience, Mike will be able to assist with any car, van or pickup you require. If do want a more personal experience, just call Mike on his direct dial. Rob is the CarLease UK sales and operations manager and will oversee the transaction with the sales team. If Mike is out of office, Rob will manage any enquiries on LeaseFetcher.
Opening Hours
Monday-Friday

09:00 - 17:00

Saturday

09:00 - 12:00

Sunday

Closed
Why Choose CarLease UK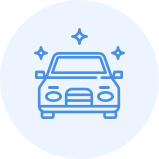 Full UK manufacturer warranty
Road tax for the contract length
Mainland UK delivery
Where CarLease UK Are Based
Delivery Area: Nationwide
Headquarters: Kings Business Centre, Warrington Road, Leigh, WN7 3XG
Based in Leigh, just off the A580 (East Lancashire Road) at the Greyhound Roundabout, we are easily accessible to all of our Northwest customers. Whether you are based in Manchester, Liverpool, Preston, Bolton, St Helens or Wigan, you can be sure to find us. As there is an abundance of free parking at our own freehold Business Centre, please feel to meet the team at CarLease UK directly.
Verified Reviews from TrustPilot
Trustpilot allows customers to tell leasing brokers what they think about their service, pricing and aftercare. We've included these reviews to help you make the best decision possible and pick the broker that's best for you.
Reviews (1,037) • Excellent
Excellent

95%

Great

3%

Average

1%

Poor

0%

Bad

1%
...Despite a couple of early supply…

...Despite a couple of early supply issues, Stephen Street of Carlease, was able to manage these issues in a totally professional and rapid manner. I've been a client of Carlease for many years. Indeed this is my 3rd vehicle renewal. Each experience has been exceptional. I have no hesitation in fully recommending any member of the Carlease staff. Thank you all for a thoroughly rewarding association. Peter. Kingston Upon Thames.

Reply from CarLease UK • 16 Oct 19

Peter, thanks for the review. I was aware of the issues and have to agree that Stephen, with the admin team, resolved them brilliantly. We really appreciate the close working relationship that we have, so thank you for your support and patience. Enjoy the new car! Phil King Service Director CarLease UK Ltd

Exceptionally professionally

exceptionally well carried out in every way very professionally executed I have used this company many times and always give me the best deal

Reply from CarLease UK • 16 Oct 19

Thank you for the review Keith and thanks for choosing the team to supply your lease car. We appreciate you have a choice; we never take your support for granted. Enjoy your new car and should you have any problems or questions, don't hesitate to contact us. Phil King Service Director CarLease UK Ltd
Great coms great service

Great coms great service. Very happy with the L200 too.

Reply from CarLease UK • 14 Oct 19

Thanks for the review - we appreciate you placing your business contract hire requirements with us. Communication is really important in our process, I am pleased that it worked for you. Great choice with the L200, this is a massively popular pickup for the VanLease team. If you need anything further, just let us know. Phil King Service Director CarLease UK Ltd

jaguar fpace from car lease UK

A great service from start to finish both Aaron and Hayley have been up front with everything any issues have been sorted immediately. Would certainly recommend car lease uk to friends and family. Thanks

Reply from CarLease UK • 10 Oct 19

Thank you for this 5 star review Barry. Honest reviews are very welcome to our family business and prove that we like to give our customers a good all round experience. Aaron and Hayley are proving to be quite a double act in the CarLease UK team. Enjoy the F-Pace and please do not hesitate to ask more questions should you need to Phil King Service Director CarLease UK Ltd
Excellent experience

Working with CarLease UK was the best experience we could have hoped for. Having recently moved to the UK from Canada, the process for things car related are slightly different. Aaron from CarLease UK gave us outstanding service and was there for us every step of the way. He was helpful, proactive and supportive throughout the process. He was always happy to answer any question, no matter how small or trivial. Once we selected our vehicle, Hayley took over with all the paperwork that needed to be done. She was also fantastic and very supportive throughout the signing. The delivery was quick once the cooling off period was over. The car came in excellent shape with a happy, smiling delivery driver. Excellent experience all round and would definitely use CarLease UK for our next car!

Reply from CarLease UK • 11 Oct 19

Thank you so much for this fabulous detailed review of your customer experience with CarLease UK and the help that you received from Aaron and Hayley. We are a family business and try to treat all our customers as we wish to be treated with first class personal service. I know that this experience has been so much more than just leasing a vehicle as you are putting down roots in the UK. If you are ever in the area, please do call in and have a cup of tea or coffee with us. We would be delighted to meet you in person Phil King Service Director CarLease UK Ltd

I was given Paul Baker's details…

I was given Paul Baker's details through a recommendation, he was very helpful and worked with me to get the deal I was after. Great service.

Reply from CarLease UK • 10 Oct 19

Thank you Joe. We really appreciate the kind words for the CarLease team and Paul, in our car sales team. We endeavour to supply accurate advice coupled with competitive pricing. It's seems we achieved this for you. Enjoy the new car. Let us know if you need anything further. Phil King Service Director CarLease UK Ltd