Volkswagen Car Leasing Deals
Founded in 1937 in Berlin, Volkswagen has evolved into a colossal automotive icon known across the world. While Volkswagen is best known for tried-and-tested cars like the Polo, Golf and Passat, the German manufacturer has introduced a load of brilliant cars in the past few years. Two of the best come at either end of the size scale with the pint-sized Up at one end and the gigantic Touareg at the other.
View Volkswagen Ranges (19)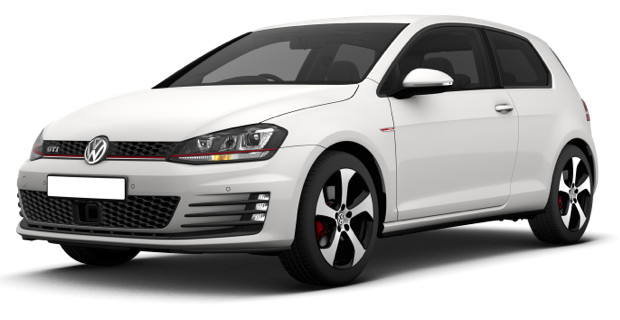 Volkswagen
More About Volkswagen Car Leasing
Way back in 1952, German automaker Volkswagen sold two Beetles to the UK and a beautiful relationship began. The following year, Volkswagen Motors Ltd. became the official UK importer and this lead to the further strengthening of the brand. Today, Volkswagen UK, as part of the Volkswagen Group, is one of UK's largest importers of vehicles.
Volkswagen isn't afraid to rock the boat and build cars that appeal to a changing demographic. While the Polo started life as a cut-price re-badged Audi 50, it's grown into a luxury status symbol and remains at the top of Volkswagen's sales charts year after year. The German giant has recently begun experimenting with electric tech, too. However, instead of inventing entirely new all-electric cars, Volkswagen are introducing electric versions of their existing models like the e-Golf and e-Up.
Despite one little diesel-based blip, Volkswagen has cultivated a reputation for outstanding engineering, ensuring every single vehicle looks, feels and drives like a precisely crafted machine. This dedication to quality and craftsmanship doesn't go unrewarded, either. Volkswagen has received numerous awards proving that their efforts have not gone to unrecognized. Take Volkswagen's newest SUV, the Atlas. The VW Atlas has received the Good Housekeeping Magazine 2018 Best New Car Award in the midsize SUV category and the Best Large Utility in the 2018 MotorWeek Drivers' Choice Awards.
The future is electric and Volkswagen knows it. The Volkswagen Group (VW's parent company) is ploughing €20 billion into EV tech and has another €50 billion earmarked for a battery tender. Across the group, Volkswagen plans to have 80 new all-electric vehicles in its showrooms by 2025. And we can't wait to see what they look like!