Tesla Cybertruck reporting for public service duty
The 1982 film Blade Runner made a lot of predictions for the present day.
Flying cars haven't materialised just yet. Voice assistants and discussions of the 'climate crisis', on the other hand, are fairly commonplace.
Step into any of the latest and greatest cars and you'll also find at least one infotainment screen (though thankfully, they're a lot sleeker than the CRT screens in the original film).
As a self-confessed comic book nerd, it's no surprise that Elon Musk chose November 2019 to unveil the Cybertruck (the month that Ridley Scott's original film was set). Whether you are a fan of its looks or not, most agree that it wouldn't look out of place in a dystopian future.
There's no denying that its impressive spec sheet makes it a perfect choice for future public service vehicles like police cars and ambulances.
But could the Tesla Cybertruck soon be as ubiquitous as the "spinner" in Blade Runner?
Here at personal car leasing and business car leasing comparison site Lease Fetcher, we commissioned a designer to find out what such a future might look like.
Here's the Tesla Cybertruck, reporting for public service duty…
Because anything can happen - the Cybertruck AA van
The Ford Transit Custom is a firm favourite with the AA. But how does it stack up against a tri-motor all-wheel-drive Cybertruck?
While the legal limit for unbraked weight remains 750kg no matter what vehicle you are driving, the Ford Transit Custom can tow up to 2,800Kg braked. The tri-motor all-wheel-drive, on the other hand, can tow up to 14,000lb, or just over 6350Kg! Add to that the almost instantaneous maximum torque delivered by three purely electric motors and you've got yourself a lean, mean towing machine!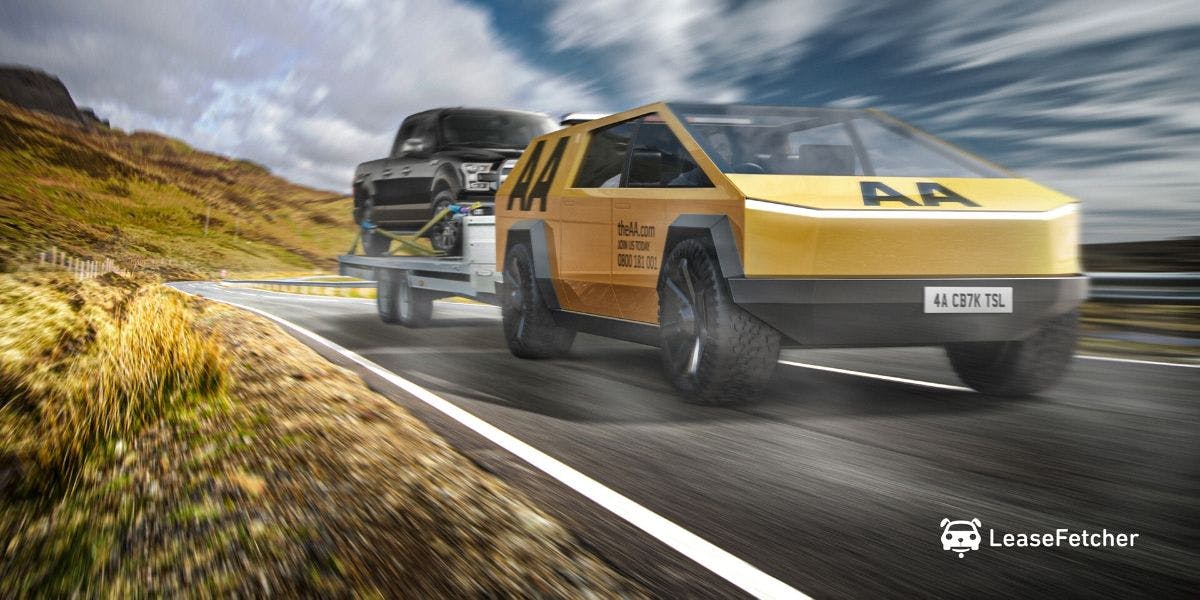 The official food of squads - Dominos Pizza brought to you by Cybertruck
Love takeaway food? Ever experienced the dreaded cold pizza? The Tesla Cybertruck might provide the solution. The top-spec tri-motor all-wheel-drive model is able to rocket from 0-60mph in just 2.9 seconds. That's right, it's up there with the Porsche 911.
That means your mighty meaty will still be hot and steamy by the time it's delivered.
While we don't want to discourage you from reducing your meat consumption, you could easily argue that getting your pepperoni-topped pizzas delivered in an electric Dominos Cybertruck is a form of carbon offsetting! Tell that to your vegan friends.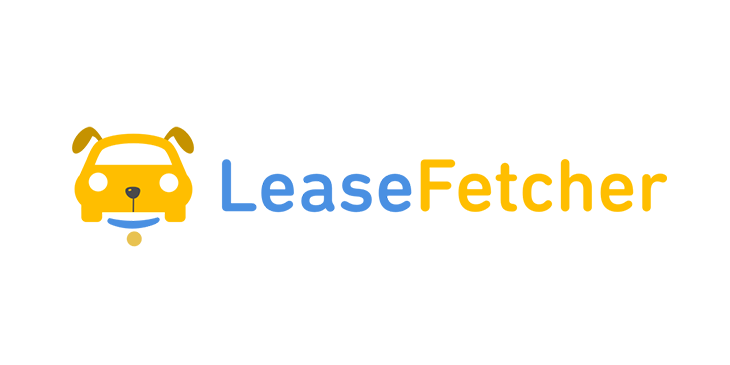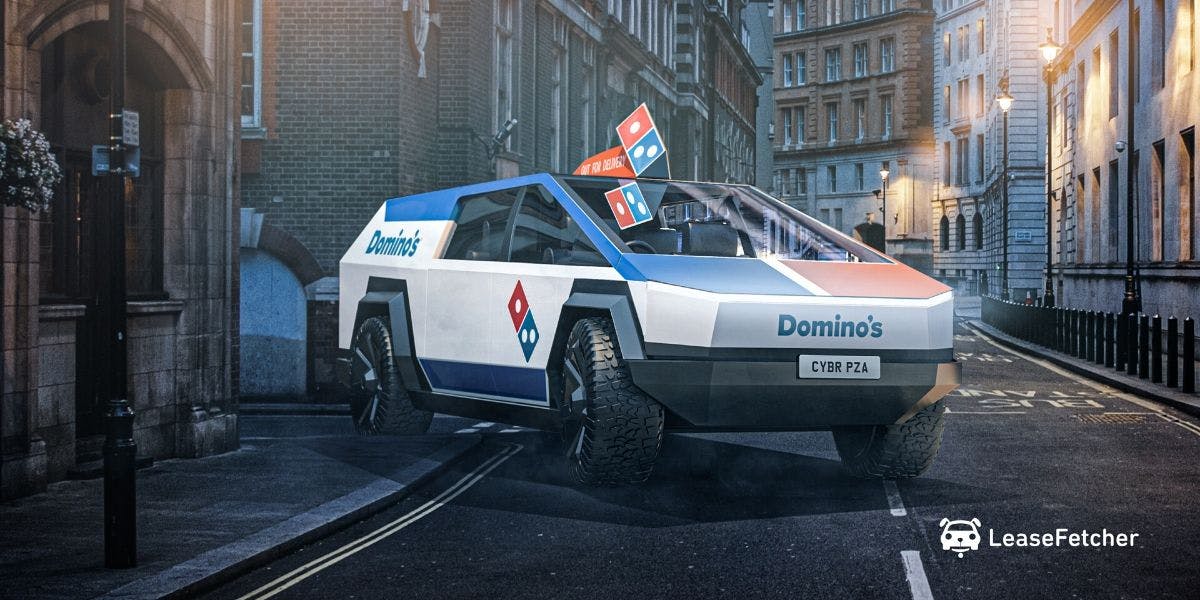 Faithful unto Death - Cybertruck joins the NYPD
Police chases, guns, movies - they go together perfectly. While films like Drive and The Fast and Furious franchise paint an exaggerated picture of life on the beat, we'd like to think that the Tesla Cybertruck could play a part in keeping our streets safer. Perhaps as part of the NYPD fleet?
Bulletproof glass (almost lol) and a solid cold-rolled steel unibody construction make this vehicle a force to be reckoned with, and with jaw-dropping acceleration and a top speed of 130, we think this quasi-tank would make a great addition to any police force...or cop movie, for that matter…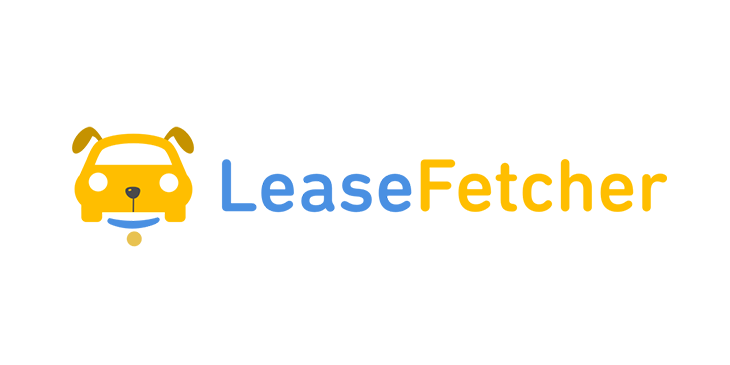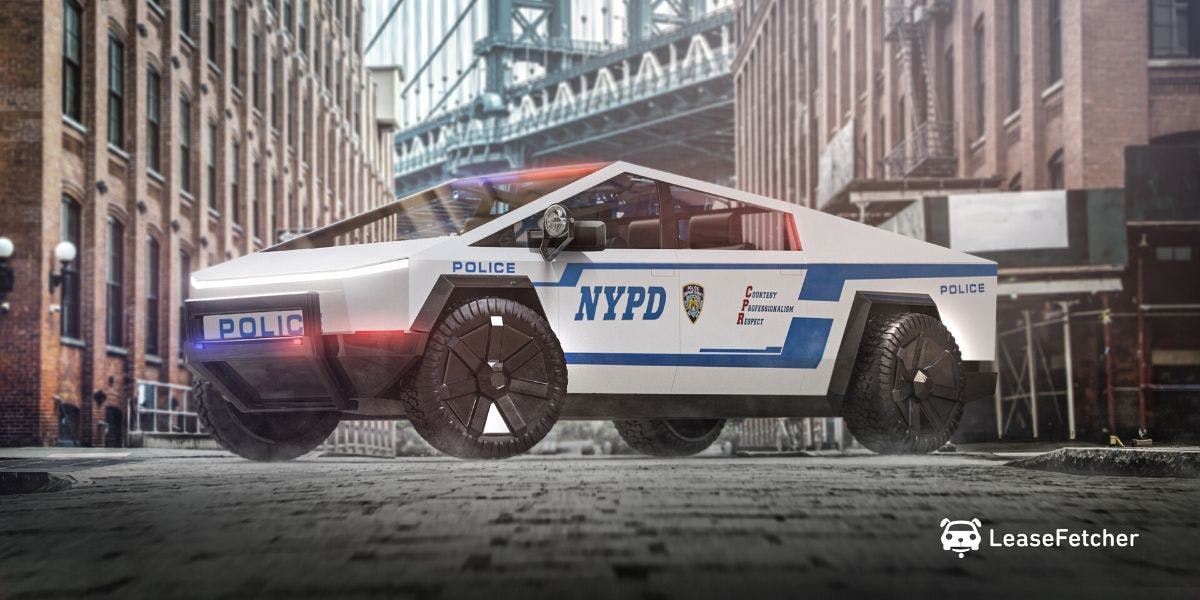 Saving lives on the coast and at sea - the HMCG Cybertruck
Her Majesty's Coastguard has been around for nearly 200 years! While it was originally established to protect profits against smugglers (something we've no doubt the Cybertruck, equipped with the right weapons, would be more than capable of doing), the emphasis has since moved to save lives.
So, what makes it a fitting replacement for current coastguard SUVs? Excellent traction should keep it from getting stuck in the mud and there's even room for a nifty jetski or Cyberquad in the back for search and rescue missions. Oh, and did we mention it can float?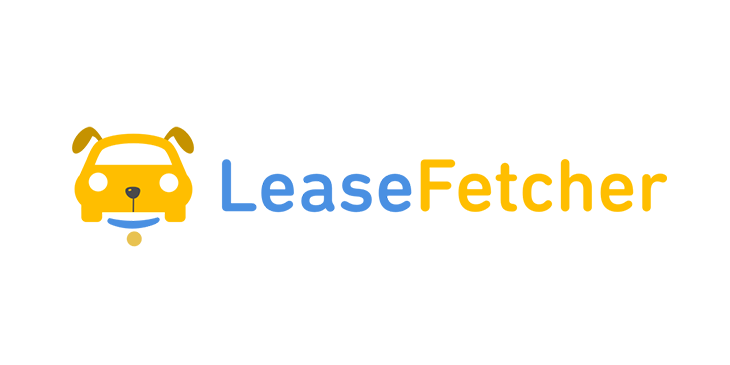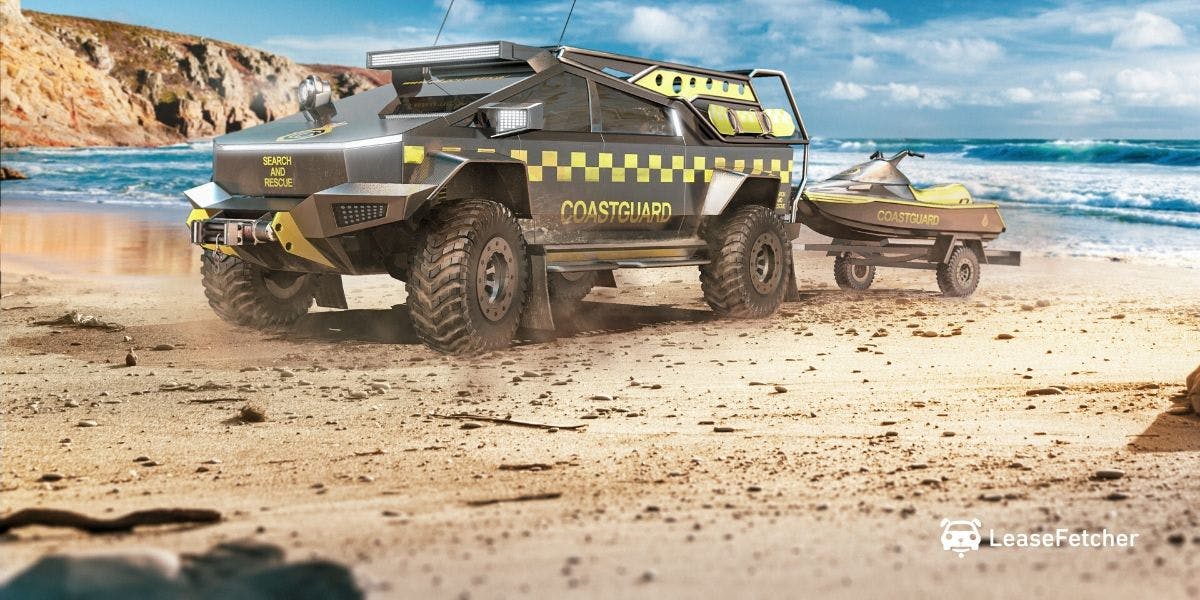 Connecting customers - the Royal Mail van of the future
As Royal Mail continues to electrify their fleet, could it be long before we see a Cybertruck bearing the royal insignia?
With 100 cubic feet of storage space (about 2.83m3) the Cybertruck doesn't quite hold up against the Mercedes eVitos which are set to join the fleet and have a carrying capacity of either 3.7m3 or 6.3m3. Perhaps this one is more of a pipe dream… (we tried, Elon)
That being said, the Cybertruck is still a better EV in pretty much every single way.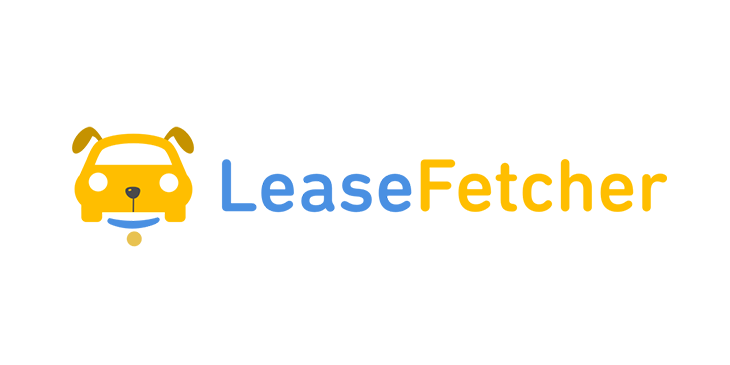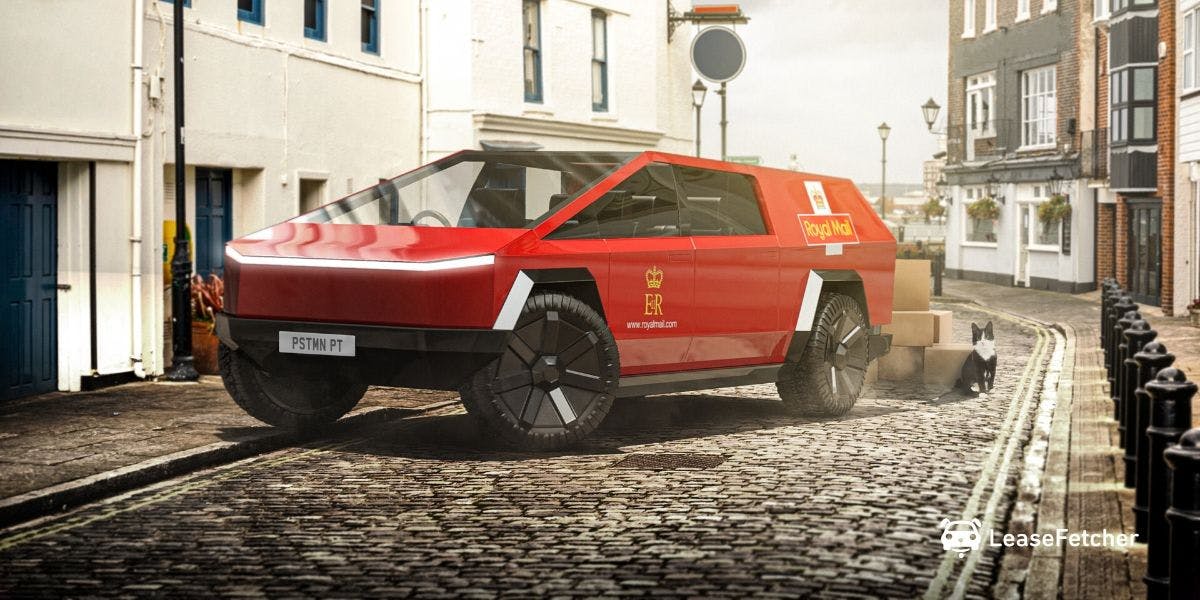 The New York taxi of tomorrow - the Cybertruck Medallion
The taxi Medallion system means we're not expecting Cybertrucks to flood the New York taxi scene any time soon. Medallions are facing stiff competition from the likes of rideshare services Uber and Lyft. Could the Cybertruck save them?
Probably not. Medallion owners are now facing a crippling debt as the value of the Medallion continues to tumble. The Cybertruck may be well suited to heavy lifting but there is little on its specification sheet to suggest it could shift the tide of free-market capitalism in favour of a profoundly outdated state-regulated taxi system.
Still, if you asked us to choose between a Toyota Prius Uber or a big yellow Cybertruck to get us around, we know which one we'd choose..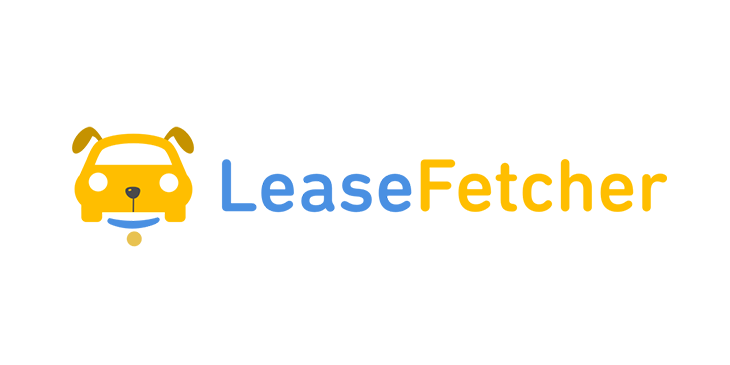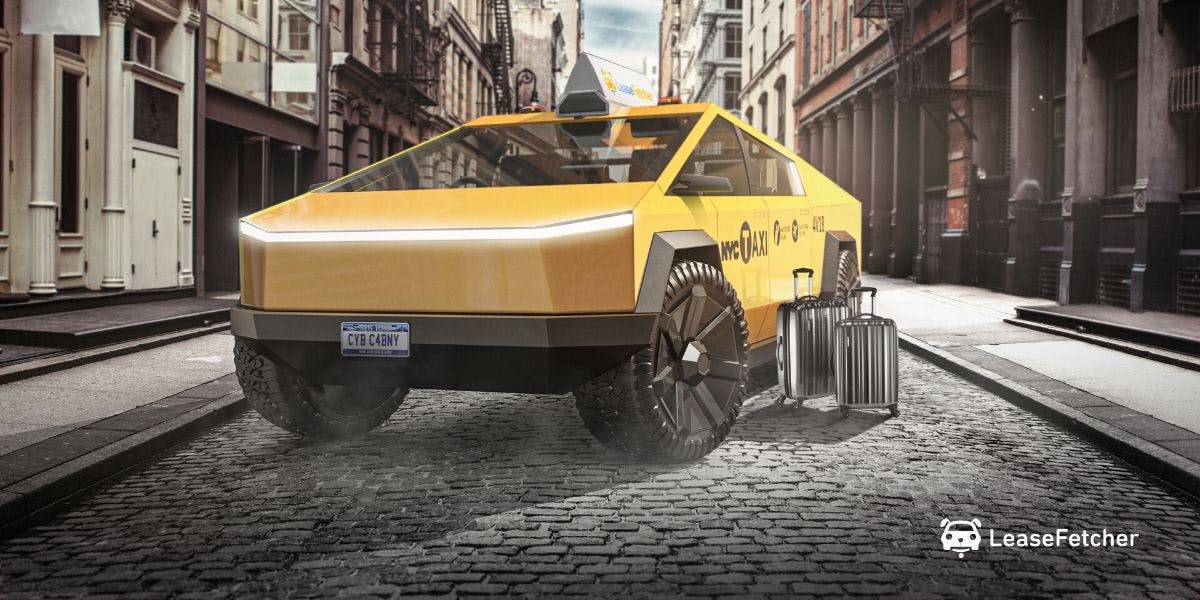 Even faster first response vehicles - the Cybertruck ambulance
There's no denying that EVs are great for saving the environment. But what about saving lives?
(Bear with us here)
You'll often see ambulances and first response vehicles darting in and out of lanes in high traffic areas to reach injured civilians. Thanks to its rapid acceleration, the Cybertruck has a significant advantage when it comes to overtaking. This might save precious minutes in a life-or-death situation.
Plus, the supplies you could load in the back - heck it might even be suited for mountain rescue situations! Why not, London Ambulance Service?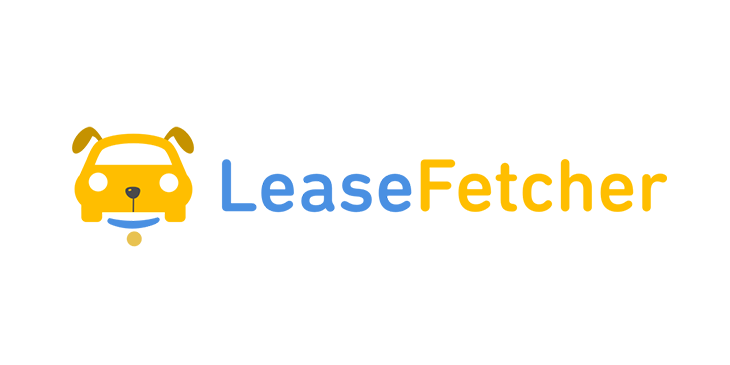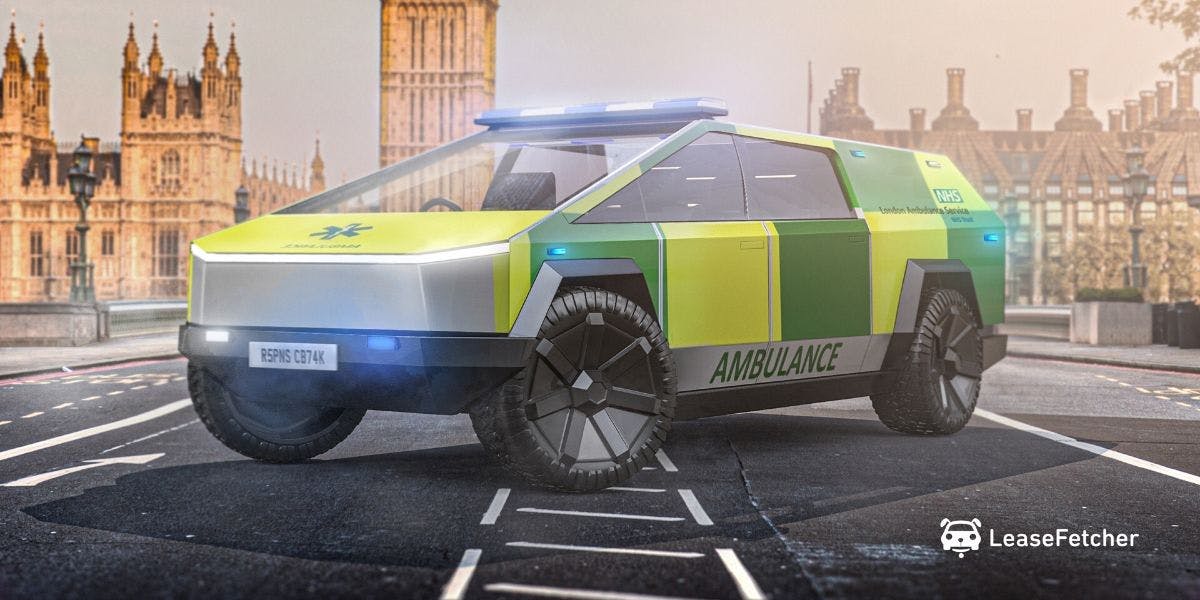 Enabling commerce around the globe - the Cybertruck UPS Van
UPS vans, or 'package cars' as they like to call them, are basically big brown armoured vehicles. The insides are mostly metal, and they get so hot that drivers often have to leave the door open. If the security of your package is a major concern for you, then a Tesla Cybertruck might put your mind at ease.
Its cold-rolled steel unibody construction uses Tesla's own 30X steel - the same as you'll find in a SpaceX rocket. Bulletproof glass makes for (nearly) impenetrable windows. With a payload capacity of 3,500lb that leaves other pickup trucks like the F150 in the dust, it could easily compete with many popular 3.5-tonne delivery vans...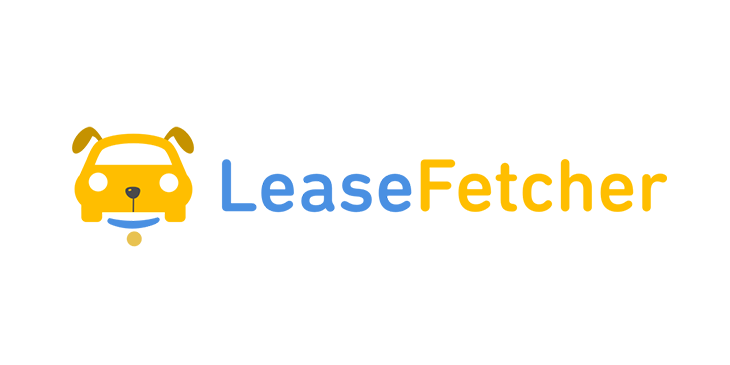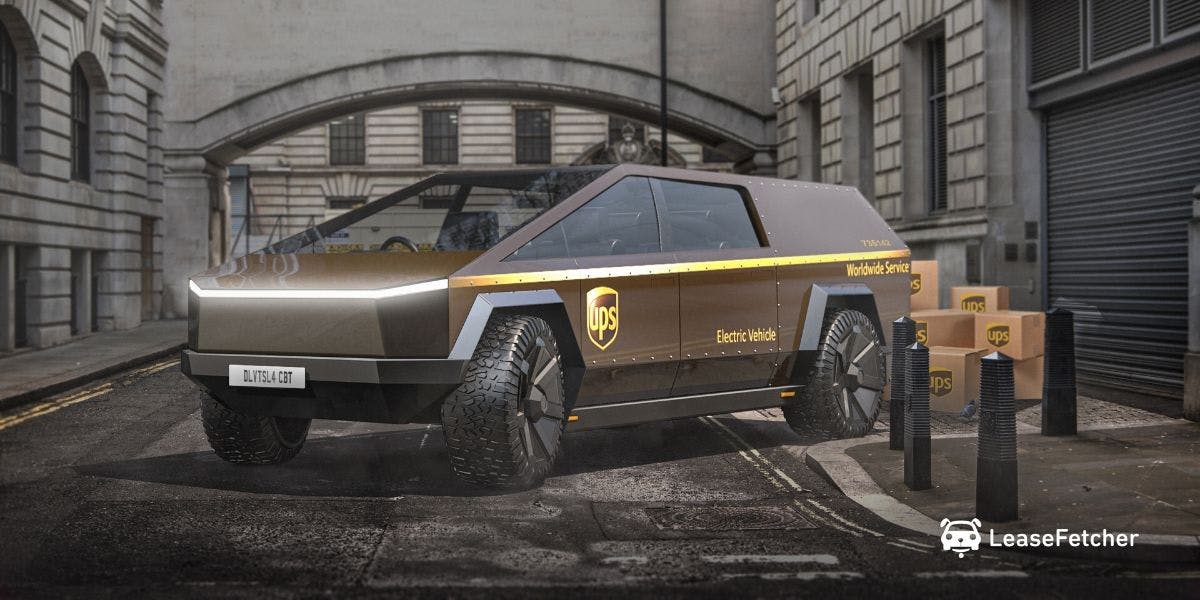 Still struggling to imagine Elon's new Cybertruck on the streets near you? Stay tuned as we've got even more goodies coming at you soon!