Compare The Best Business Car Leasing Deals In One Place!
A company car is an integral part of the day-to-day running of many businesses, so it's important to find a financing method that best suits your business needs. Business car leasing is popular amongst sole traders, limited companies, and partnerships alike for its flexibility and value for money. If you're looking for a new vehicle for your business fleet, Lease Fetcher is here to help. Find out all you need to know about business leasing here and use our handy search function below to compare the best business car lease deals on the market.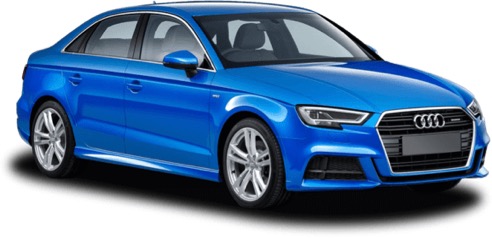 What is Business Car Leasing?
Business car leasing (also known as Business Contract Hire, or BCH for short) is a vehicle agreement between a registered business and a finance company. We've written a comprehensive guide on how car leasing works and how business car leasing works specifically, so we'll be brief here! With a business lease contract, you make an initial payment to secure the car (called an initial rental) and you make monthly payments for the duration of your lease contract.
The leasing broker calculates the overall cost to lease a car by calculating how much the vehicle will depreciate over the contract - this is based on factors like contract length, annual mileage, and your chosen car's exact specifications. Your business will never fully own the car which means at the end of the contract, you can simply hand it back to the broker and get another brand new car on a new lease contract!
Benefits of Business Car Leasing
Brand New Car
All business car leases are for brand new cars so you can have peace of mind that it'll be in ship-shape condition for all your company's needs.
Flexible Deals
Set up a lease contract that suits your business needs. Find deals for your desired contract length, annual mileage requirements, and monthly payment budget.
Fixed Monthly Payments
Agree on a fixed monthly cost for your lease to suit your business budget. Commercial vehicle prices exclude VAT.
Latest Technology
With a factory fresh lease vehicle, you'll have access to the best of modern car infotainment and safety technology.
Road Tax Included
All business lease deal prices include road tax - that's one less thing to incorporate into your budget and add to your to-do list!
Manufacturer's Warranty
Should your vehicle have any faults, you're covered by the manufacturer's warranty from the beginning of your lease.
How does Lease Fetcher Work?
We Collect Car Leasing Deals
The deals you see are gathered from the UK's top leasing companies who are all BVRLA approved. No need to click from site to site - everything you need to compare is right here!
We Help You Compare Lease Deals
We make it super easy to compare lease deals for your next company car. Use our filter system to narrow your search by manufacturer, mileage, budget, emissions, MPG, fuel type, and more!
We Connect You With Leasing Brokers
Found your perfect deal? Secure the offer by sending an enquiry to the deal provider through Lease Fetcher. They'll take the rest from there.
Compare Business Lease Deals by Manufacturer
Business Car Leasing FAQs