Compare The Best Car Leasing Special Offers On The Market
If you're in the market for a brand new car that doesn't break the bank, you've come to the right place. Here at Lease Fetcher, we've rounded up the best car leasing special offers for both personal and business contract hire. Pop your ideal contract length, initial rental amount, monthly payment budget, and other deal requirements into our search filters below and we'll bring back the top car leasing offers, tailored to you! Finding a car lease deal that offers the best value for money has never been easier with our car lease comparison site.
Top Car Leasing Special Offers
Compare Lease Deals By Manufacturers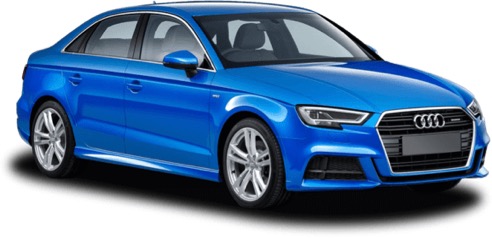 What is Car Leasing?
When you lease, you get a brand new car in exchange for paying off the amount of money it depreciates during your lease contract. The value of depreciation is split between an initial payment called an initial rental and your monthly payments. You never own the car meaning when your contract is over, you simply hand the keys back to the leasing broker and you're free to set up another contract for another brand new vehicle.
The amount that the car depreciates depends on factors like your estimated annual mileage, your contract length, and the specifications of your lease car. We've written a whole guide on how car leasing works if you'd like some more in-depth information! If you're on the hunt for a car for personal use, you need a personal lease but if you're searching for a company car, then you should look at business lease deals.
Benefits of Car Leasing
Brand New Car
Every car lease deal you see here on Lease Fetcher is for a brand new car, fresh from the assembly line! No worrying about previous wear and tear with these cars.
Flexible Deals
Whatever your budget, desired lease length, annual mileage needs, or model preferences, you can find the perfect, flexible deal with Lease Fetcher.
Fixed Monthly Payments
Balancing your budget is easy with car leasing - you agree on your monthly cost up front and it won't change throughout your contract.
Latest Technology
Get access to modern driving technology in your brand new car which you may not have been able to enjoy if you were restricted by what you could buy outright.
Road Tax Included
All our car leasing special offer prices are inclusive of road tax - that's one less thing to worry about.
Manufacturer's Warranty
To give you peace of mind, your new car is covered by the manufacturer's warranty should anything go wrong.
How does Lease Fetcher Work?
We Collect Car Leasing Deals
To make your search for a special offer lease deal easy, we gather lease deals from the UK's top BVRLA-approved leasing brokers, all here in one place.
We Help You Compare Lease Deals
Compare our special offers by filtering by loads of factors like manufacturer, fuel type, mileage, budget, MPG, emissions, and just about anything else you can think of!
We Connect You With Leasing Brokers
Found a deal you like? Great! You can enquire about it with the leasing broker directly through Lease Fetcher. They'll help you set your contract up and we will part ways!
FAQs About Our Special Offers