Compare The Best Personal Car Leasing Deals With Ease!
Are you in the market for a new set of wheels? Personal car leasing is the way to go. With Lease Fetcher, you can compare the best personal car lease deals from brokers across the UK, all in one place. Whether you want a runaround city car or a family SUV, you can find the perfect car through us. Find out everything you need to know about personal leasing here and use our simple search function below to compare deals for your new lease car.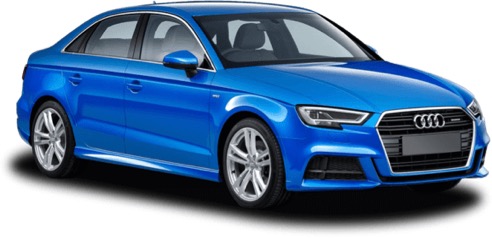 What is Personal Car Leasing?
Personal car leasing (also known as Personal Contract Hire, or PCH for short) is a form of car finance. But how does car leasing work exactly? In short, you enter a personal lease contract with a leasing broker, you pay a "deposit" called an initial rental, and then you make monthly payments until your contract ends. The cost to lease a car is equal to the value that the vehicle depreciates during your lease.
This depreciation value is influenced by factors like your contract length, your estimated annual mileage, and the specifications of your chosen car. When you take out a car lease, you never own the car outright - you pay to get behind the wheel of a modern-spec, brand new vehicle which you can easily hand back at the end of the contract. Then the cycle continues when you fancy a new car!
Benefits of Personal Car Leasing
Brand New Car
Ah, that new car smell - need we say any more? All car lease vehicles are brand spanking new. No need to worry about wear and tear like you would in an older model.
Flexible Deals
Find a deal or special offer on your terms. Adjust your contract length, agreed mileage, and monthly budget to suit your individual needs and preferences.
Fixed Monthly Payments
You'll pay an initial payment and then agree on the monthly cost which will not change during your contract. Budgeting is made much easier!
Latest Technology
You can enjoy the latest driving gadgets and gizmos in a top spec car which you may otherwise not have had access to if you had to buy outright.
Road Tax Included
Tax is one less thing to consider when leasing. You can have peace of mind that it's already included in the deal price!
Manufacturer's Warranty
Since the car is factory fresh, you're covered by the manufacturer's warranty should there be any faults (we hope not!).
How does Lease Fetcher Work?
We Collect Car Leasing Deals
We gather lease deals from the UK's top BVRLA-approved leasing companies. This way, you can see deals for your favourite models in one place. Easy!
We Help You Compare Lease Deals
Using our handy filter system, you can compare these deals by manufacturer, fuel type, mileage, budget, emissions, MPG, and more!
We Connect You With Leasing Brokers
When you've settled on a deal, you can enquire about it with the leasing broker through Lease Fetcher. We'll then wave goodbye as you sort out the finer details directly with the broker.
Compare Personal Lease Deals By Manufacturer
Personal Car Leasing FAQs