Making the switch: How many Brits are converting their current models to electric?
With a growing concern for the environment, more British drivers are converting to greener vehicles - whether it's hybrid or fully electric. The transition from petrol/diesel cars to electric vehicles is not a new phenomenon - but what about the drivers who are converting their current cars into electric ones?
We're not talking about simply taking your car to a local dealer to part exchange it for an electric one. We are talking about converting your current, much-loved model by taking out its internal combustion engine and all the other [ir]relevant components and transforming it into a fully electric one.
Here at Lease Fetcher we wanted to find out just how many drivers on the road are converting their current petrol or diesel engines into electric, battery powered ones.
We submitted a Freedom of Information (FOI) request to the Driver and Vehicle Licencing Agency (DVLA) to get concrete data from the last 10 years on how many British drivers are hitting the roads with a newly converted electric vehicle.
In this post, we'll discuss:
The manufacturers that create the models which are most commonly converted.
The body styles that are most commonly converted.
The number of classic cars that are converted.
Reasons why people convert cars to electric.
Ford is the front-runner
The FOI request returned some insightful data, showing that a total of 210 cars have been reported as being converted to electric. The DVLA was able to specify which models 187 of these conversions were.
We were also provided with data on the most popular manufacturers that have been converted, the table below showcases the top 10.
| Manufacturer | No. of Conversions |
| --- | --- |
| FORD | 40 |
| VOLKSWAGEN | 14 |
| CITROEN | 12 |
| LAND ROVER | 12 |
| PEUGEOT | 11 |
| VAUXHALL | 10 |
| ROVER | 9 |
| FIAT | 8 |
| TOYOTA | 8 |
| VOLVO | 6 |
From the results above we're then left wondering "why?", especially as Ford is the most commonly converted car by a country mile.
The simple conclusion is that, with only one full EV model in their range, Ford does not have a wide enough range to offer Ford-lovers a reasonable alternative to converting their current ICE car.
With popular EV manufacturers like Kia and Hyundai not even getting a mention, having a wide range of electric models clearly plays a huge role in influencing purchase decisions.
With the Mach-E being Ford's only electric model and starting at £47k, it's not entirely in line with the affordability and accessibility of Ford's other petrol/diesel models. Could it be that Brits want the reliability of a Ford and the sustainability of an EV, so much so they do it themselves?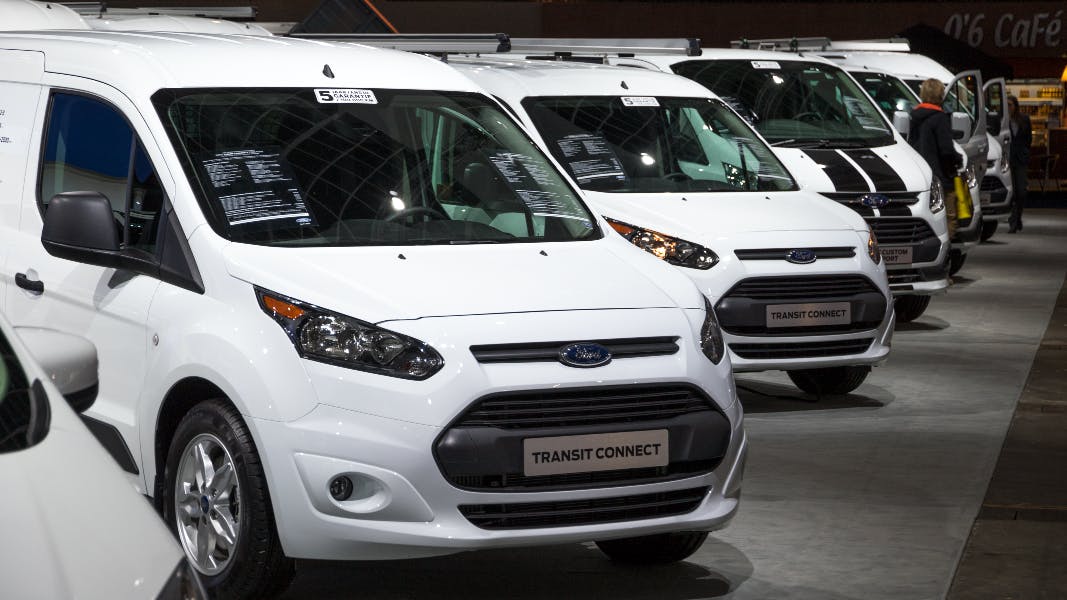 Van-cy that! British van drivers love to convert their vans to electric!
We analysed the DVLA data provided to see which body styles are the most popular amongst the Brits who commit to converting their existing cars. The results were surprising, with a total number of 32 reported models being vans or MPV body styles, and a huge 73 conversions being the much loved hatchback.
With 17 reports of conversion, the most popular model is the Ford Transit, a van commonly used amongst practical professionals and tradesmen. Other models like the Nissan Cabstar, Renault Master, and Vauxhall Caravelle also appeared on the list, showing that there is a strong desire for more automotive manufacturers to manufacture electric MPVs and vans.
Global initiatives like "EV100" have multiple forward-looking companies pledging to fully transition their fleets to electric by 2030.
Classic Car Conversions
We pulled apart the DVLA data to uncover how many of the conversions were for classic cars, or models that are no longer in production.
There are several definitions of a "classic car", with HMRC defining it as a car that is "15 years or older". However, we (and many others) believe any car can be considered classic as long as it was manufactured after 1946 and is not currently in production. With a massive 53 converted models being considered classic, below you will find the Top 10 Most Popular Classic Car Conversions
| Model Converted | Production Years | No. of Conversions |
| --- | --- | --- |
| Ford Escort | '68 - '02 | 9 |
| Austin MINI | '59 - '00 | 4 |
| Volkswagen Beetle | '38 - '19 | 4 |
| Citroen AX | '86 - '98 | 2 |
| FIAT Cinquecento | '91 - '98 | 2 |
| Rover 218 | '91 - '94 | 2 |
| Bond Bug | '70 - '74 | 1 |
| BMW 1602 | '66 - '77 | 1 |
| FIAT 1500 | '61 - '67 | 1 |
| Sunbeam Stilleto | '67 - '72 | 1 |
The popularity of rejuvenating classic cars by converting their old, worn petrol or diesel engines to electric batteries is certainly on the rise.
This could very well be the beginning of a new generation of classic car converters, a hobby that has been popular for decades, but has dropped over the years due to cost and the environmentally unfriendliness of older models.
Plus, with the rising fuel prices and increased cost of road tax, keeping your beloved classic car on the road can cost a small fortune. You also don't want to avoid said costs by keeping it in your garage to collect dust.
But, is converting your old classic to electric the best way to breathe life back into a banger?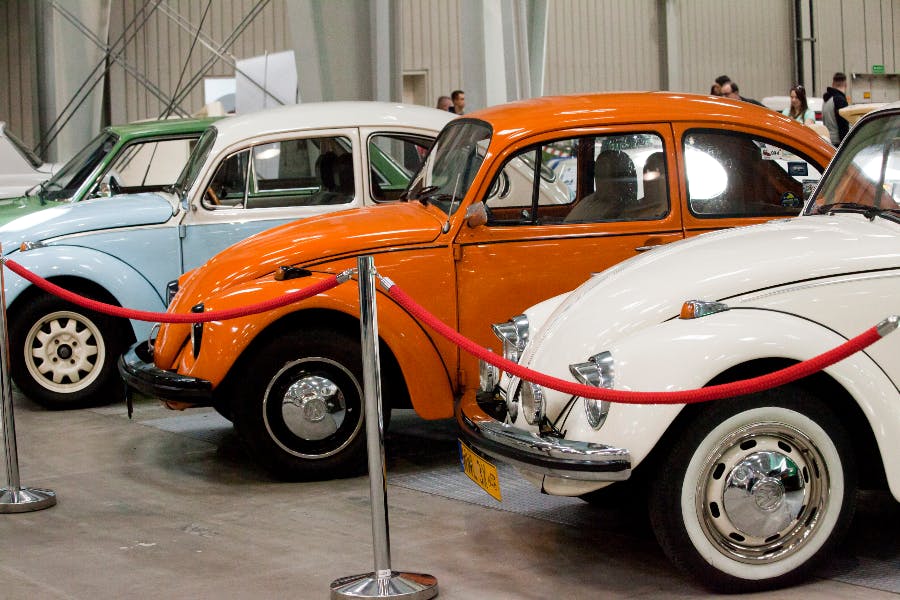 Why convert current models to electric?
There is a huge catalogue of reasons why Brits might choose to convert their current models to electric instead of trading in their petrol or diesel car for an electric vehicle.
Save the planet!
The most common motivating factor for purchasing or leasing an electric vehicle, or converting your current model is the environment. More eco-conscious drivers are opting for electric because they produce no CO2 emissions - zero! So, in a bid to be more eco-friendly Brits are converting their models to be electrically powered.
Electricity is cheaper than fuel
An electric vehicle is powered by a battery that needs to be charged, eliminating the need to purchase petrol or diesel. With the insufferable increase in the cost of living, this is a big selling point to drivers, especially those who regularly do long distance.
Long lead times
Long lead times caused by chip shortages and manufacturing difficulties due to huge surges in demand are causing the delivery of brand new electric models to take months. Therefore, impatient (or budget savvy) Brits are taking to converting their current models to have an EV in their driveway in a fraction of the time!
Cheaper to convert than buy new
Finally, converting your current model to electric can actually be cheaper than if you were to buy a brand new electric model. Converting your current model can be less than half the price, especially when the cheapest model by top EV manufacturers like Tesla starts at £48k+.
How much does it cost to convert to electric?
Converting your car to electric can be more economical, as it of course saves you money on fuel. You can also save money on road tax, congestion charges, maintenance costs and servicing fees, to name a few.
But just how much does it cost to convert your current model to electric?
It depends on a number of factors, such as your model, its size, its age and how compatible it is with an electric battery. Plus things like parts and labour are worth budgeting for too!
The RAC reports one conversion of a classic Mini cooper with the use of a DIY conversion kit, cost an estimated £8,850. Conversion specialists are known to charge anywhere from £5 - £35k, with one report of a classic car costing up to £500k to convert to electric!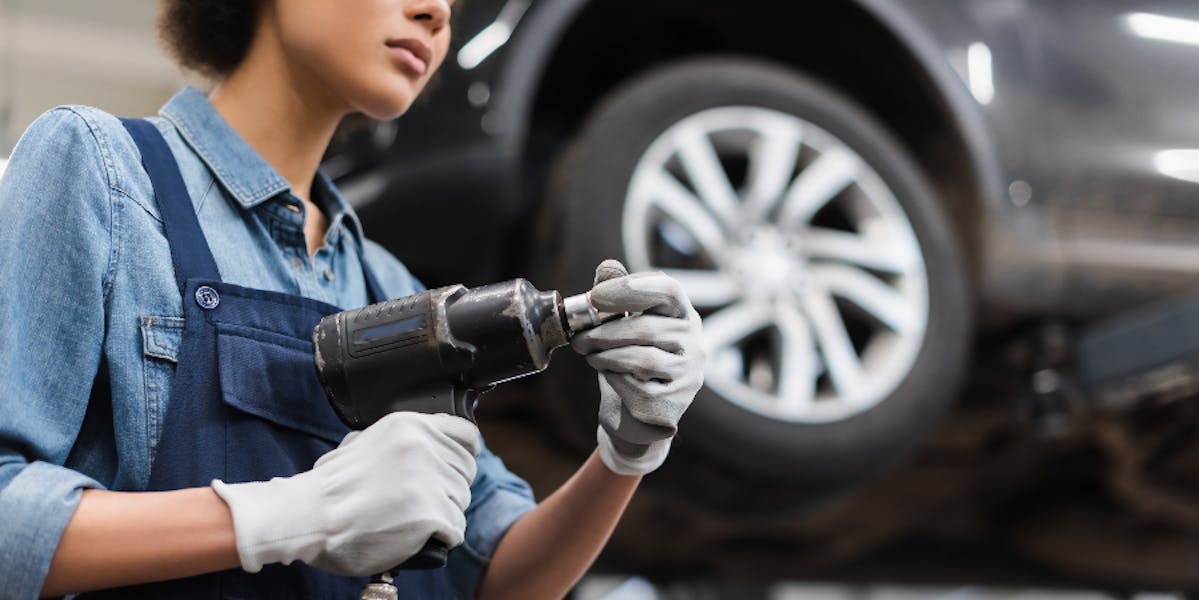 Conclusion
Across the UK there is a growing love for electric cars. With 210 reported conversions and the most popular model being the Ford Transit, we were surprised to discover just how many British drivers want an EV and what they'll do to get one!
There are a variety of driving forces behind the conversions. Is it a love for the environment? Is converting cheaper than buying? Is it for the fun of having a project?
One thing we do know is that as the years go by, more and more Brits will do what they can to have an EV in their drive, and if their favourite manufacturer can't keep up with their demand, they will do it themselves.
Methodology
We submitted an FOI request to the DVLA requesting data about electric vehicle conversions from the last 10 years.