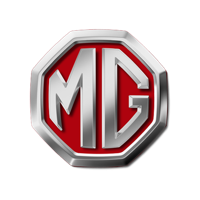 MG Lease Deals
Best MG Personal & Business Lease Deals
A well-loved British brand is back with a bang, offering a new range of popular models in a variety of powertrains and body styles. Bold, comfortable and great quality at an affordable price tag, MG Motor UK lease deals are not to be beaten for value. Check out our fantastic car leasing deals below, specially tailored to your mileage requirements and desired contract length. Less More
Popular MG Motor UK Models To Lease
The MG Motor UK line-up includes a diverse range of vehicles, including the MG MG3, a quirky supermini full of character and practicality at a great price. There's also the MG HS SUV, a stylish and highly agile hatchback and the MG ZS, a family compact SUV bursting with top-of-the-range tech - and which now comes with an electric engine for a more environmentally friendly drive. If electric is your think, they also have the MG5 EV.
More About MG Motor UK
Taking out a car leasing deal could be a great choice if you're looking to drive away with a brand new MG Motor UK, so let's have a look at the MG car range, and our carefully curated MG Motor UK leasing deals.
Formed out of the ashes of the doomed MG Rover Company in 2006 by Chinese manufacturer Nanjing Automobile, MG Motor UK has quickly risen to fame and garnered a great fan base in the motoring world. Despite the recent launch of the company, MG has produced a stylish selection of vehicles, reviving trusted, luxurious designs with a modern twist. So, if you're after a stylish but affordable quality vehicle, MG Motor UK could be a great lease deal for you.
Technology in the MG Motor UK Range
Your MG Motor UK car leasing deal will come packed full of the latest tech, with great safety features and a fun and practical infotainment system to make driving a doddle. In terms of safety, you can relax knowing your contract hire vehicle is kitted out with a comprehensive suite of features, along with a range of assistive tech such as rear parking sensors and cruise control. The infotainment system includes Bluetooth connectivity, an 8-inch display screen, sat nav and Apple CarPlay.
MG Motor UK Servicing and Warranty
As all car leases from Lease Fetcher are brand new cars, you know your contract hire will come with a comprehensive manufacturer warranty for peace of mind. MG Motor UK recommends servicing your vehicle every year or 15,000 miles, whichever comes first.
---
Finding a MG Motor UK Lease Deal with Lease Fetcher
Lease Fetcher finds and compares both personal leasing and business car leasing deals and special offers from Financial Conduct Authority-approved BVRLA brokers in England, Wales and the rest of the UK. Make life easy with our comparison filters which allow you to sort by your budget, estimated mileage, MPG, CO2 emissions, and more, to find the perfect MG Motor UK vehicles for you. Vehicle images used here are for illustration purposes.
---
Frequently Asked Questions
How much is a lease on a MG Motor UK?
The price of your MG Motor UK lease car will depend on your choice of model, trim and any extra features you add to your contract. Your estimated mileage and contract length will also impact the rate of depreciation, and business vehicle lease deals will be cheaper as you avoid VAT. Take a look on Lease Fetcher for our fantastic contract hire deals and get a personal price for you.
Is it better to buy or lease a MG Motor UK?
Leasing can be an affordable way for a wide range of budget sizes to access a new vehicle, without having to fork out hefty upfront payments. Our great car leasing offers get you all the excitement of driving a brand new car without the huge price tag - subject to credit approval. And there's no need to pay road tax or wait for callbacks from car companies. Be aware of any excess mileage charges and that personal customers wanting a lease will be quoted prices inc VAT.