Audi Q5 Estate Review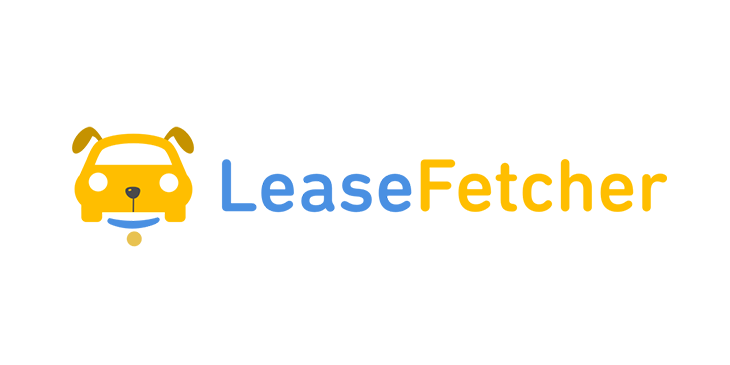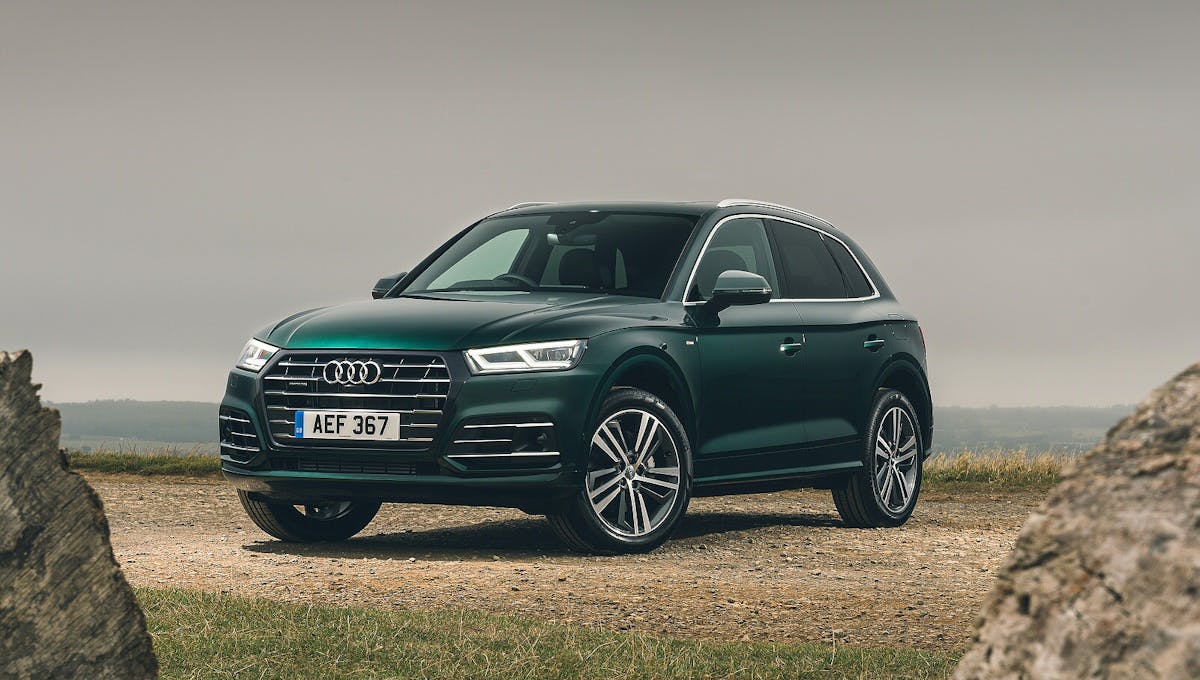 A practical family car with a premium name badge. Thinking of adding it to your shortlist? Check our Audi Q5 review.
Pros
Stunning interior

Lots of cutting-edge technology
Cons
Only 2 engines to choose from

Not the most exciting to drive
---
Overall Verdict
The Audi Q5's premium styling and enticing infotainment system make it one of the best SUV cars on the market. It may only be a five-seater, but it's practical cabin and vast boot space make it an extremely comfortable one at that.
Performance-wise, the Q5 excels. The combination of refined engines, Audi's standard quattro four-wheel drive system and modern technology ensures that the Q5 delivers comfortable performance (on & off-road) with impressive fuel economy to match.
Audi's progressive and forward-thinking approach has seen the Q5 rub shoulders with some of the best in the 'large family SUV' business. It may not be as big as some rival alternatives, but the Q5's all-round performance and practicality make it a true competitor against some of the best family cars like the BMW X3, Mercedes GLC and Range Rover Evoque.
Despite the Q5 lacking the option of seven seats, there's plenty of head and legroom in the front and rear seats for a family of five to pack up their camping gear and hit the great outdoors.
If you're looking for a charismatic new car to provide a wonderful motoring experience, then stay with us for the rest of our Audi Q5 review. You can also see how it fares against its Audi sibling in the Audi Q3 vs Q5 battle.
---
Available Trims
Sport
It may be entry-level, but the Q5 Sport trim is anything but basic. It comes with a bunch of impressive standard equipment including 18" alloy wheels, an engaging dynamic suspension, heated front sport seats in twin leather, and Audi's MMI Navigation with a 7" colour screen and a HD sat-nav.
S Line
The S Line spec provides the Q5 with a number of subtle upgrades that really embody Audi's meticulous design ethos. The wheels have been bumped up to larger 19" alloy wheels, while the exterior has been given an S Line styling pack including privacy glass, and several 'S' badges on the grille, door sills and stitched into the Alcantara leather heated front seats.
Black Edition
As you might have guessed, the Black Edition trim replaces the majority of the aluminium trims with a striking titanium black styling pack. The 20" anthracite black, Audi Sport alloy wheels are an instant giveaway and once you step into the car you'll struggle to see anything other than glossy black materials with spots of aluminium on the dashboard, pedals and 3-spoke flat-bottomed steering wheel.
Vorsprung
If money is no object, the Vorsprung trim is the bee's knees of the Audi Q5 range. Alongside the 21" Audi Sport alloy wheels, the Vorsprung boasts a set of contrast bumpers in Manhattan grey and matrix LED headlights that use sensors to detect cars. The heated front sport seats are embroidered with fine Nappa leather upholstery with 8-way lumbar adjustment and you'll also have the pleasure of getting to know Audi's Virtual Cockpit and Bang & Olufsen Sound System.
For the latest trim pricing check out our Audi Q5 lease deals page for our latest pricing. Or if you're in the market for SUV lease? We compile the best SUV leasing offers from across the UK.
---
Exterior
At every angle you look, the Audi Q5 is blessed with smooth and delicate contours. It's curved shoulder line and flared wheel arches are defining features that give the Q5 a dominating presence on the road.
---
Driving Experience
90kg lighter than the previous model, the new Audi Q5's mechanical diet has paid off, and only heightens its agility and performance.
---
Engine and Performance
The Q5 is available with a choice of one petrol and one diesel engine. Both come with quattro four-wheel drive and a seven-speed automatic gearbox as standard.
The 245bhp 2.0-litre 45 TFSI quattro 5dr S tronic petrol engine is a decent option for pottering around town. It's slightly quieter and smoother than the diesel equivalent, but take it on the motorway and its a bit disappointing, with fuel economy that leaves a lot to be desired.
Taking all things into consideration, the 190bhp 2.0-litre 40 TDI quattro 5dr S tronic diesel engine is our preferred choice. It may not be as quick as you'd like, but it's effortlessly comfortable on the motorway and much easier on your wallet in the long term.
The new Audi Q5 may not be a speed demon, but it's more than quick enough to satisfy your thrill-seeking needs.
The 40 TDI diesel engine glides from 0-62mph in 8.1 seconds with the power to reach a top speed of 136mph. The slightly more potent 45 TFSI has the capability to reach 62mph in an impressive 6.4 seconds, while achieving an effortless top speed of 147mph.
If that's still not enough to get the blood pumping, the Audi Q5 has a serious amount of fire in its belly. It's capable of going from 0-62mph in just 5.1 seconds, while reaching a top speed of 155mph.
---
Handling
The Q5's standard quattro four-wheel drive system paves the way for the cars' excellent grip through tight corners and iffy weather. There's a touch of body roll, but the Q5 doesn't lean into corners like a sports car does.
The Audi Q5 is definitely more of an accomplished motorway cruiser than an off-road extraordinaire. It's capable of dealing with arduous conditions, but take it to unfrequented terrain and it's got nothing on the Land Rover Discovery Sport.
Steering is accurate enough, but the Q5 doesn't give you the same refined connection on the front wheels that you'd feel on other premium SUVs like the Jaguar F-Pace.
---
Suspension
You get two suspension set ups on the Audi Q5. The majority of models get Audi's standard dynamic suspension, while the Vorsprung comes with the more flexible and comfortable adaptive air suspension with damper control. The optional upgrade is available on lower trims but it'll burn a hole in your pocket.
The slightly firmer dynamic suspension isn't too noticeable until you hit consecutive potholes or speed bumps. Saying that, once you get onto the motorway, things start to feel graceful and composed.
With the adaptive air suspension on the Vorsprung, you get the best of both worlds. You've got the flexibility to change between the more comfortable and sporty set up depending on your personal preference or the road conditions.
Audi Q5 Interior
The Audi Q5's interior is another notch in the manufacturers' proverbial belt. As well as filling you with aesthetic joy, the cabin is surprisingly large and spacious.
Styling
Surrounded by infinite luxury, the interior styling in the Audi Q5 is an instant selling point. A sleek minimalist dashboard combines with premium materials and plush controls to create one of the best luxury cars on the market.
The mixture of soft-touch plastics, glossy wood and sturdy metal trims give the cabin a lease of energy that gives it the nod over the BMW X3 and Mercedes GLC.
Chuck into the mix that every Audi Q5 model comes with leather seats (heated in the front), four-way electric adjustable lumbar support and extendable under-thigh support - no rivals can compete on an entry level basis.
Tech
A 7" infotainment screen comes as standard on the Q7, but it's definitely worth upgrading to the Audi Tech Pack if you've opted for the Sport or S Line trim. It'll set you back £1395 but you'll receive a larger 8" display and Audi's innovative 12.3" Virtual Cockpit screen that truly makes the Audi MMI infotainment system one of the best in the business.
Practicality
For a five-seater, the Audi Q5 Estate is particularly spacious which makes it a great option for families who don't fancy a larger, heavier SUV.
---
Dimensions
4,663 mm L x 1,893 mm W x 1,659 mm H
---
Boot Size

The Q5's not got the biggest boot in the SUV range, but it's certainly not cramped. You get 550 litres worth of storage space, but the tall roof means you'll be able to stack 4 large suitcases or plenty of school bags. With the rear seats down, the boot expands to a 1,550 litre capacity.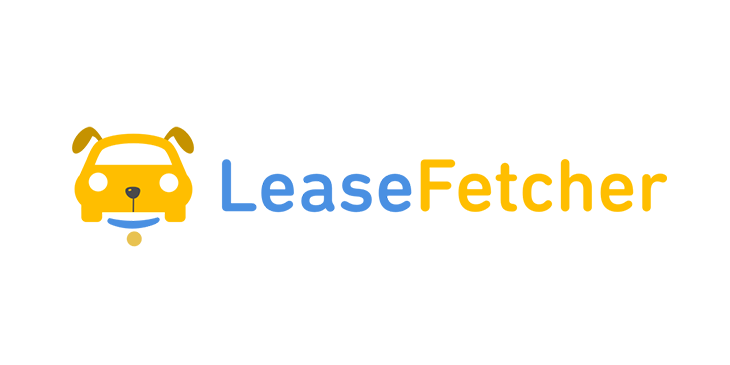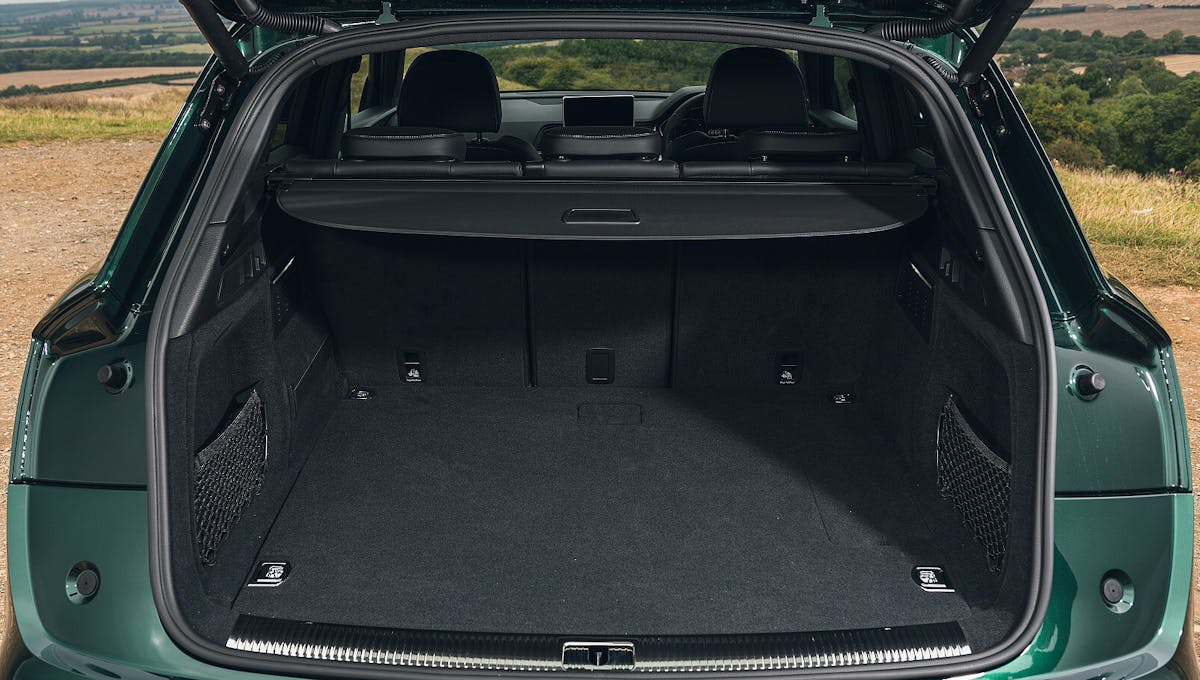 ---
Passenger Room
With plenty of electric seat adjustment, you'll seldom feel squished with four large adults or two adults and three children aboard.
There's more headroom than the previous Audi Q5 model thanks to the high roofline, while the spacious cabin means comfortable legroom is a given. There is, however, a rather annoying lump in the middle of the floor which will make those games of "Shotgun" all the more competitive.
---
Safety Features
The Audi Q5 comes with a whole host of standard kit such as automatic emergency braking, a pop-up bonnet for pedestrian protection and Audi pre-sense city which initiates emergency braking when a collision looks likely.
The top of the range Vorsprung trim comes with Audi's Tour Pack Drivers Assistance. The feature has incorporated inventive technology to provide an array of safety features including adaptive cruise control with stop and go traffic jam assist, active lane assist and pre-sense front to name a few.
Running Costs
If running costs are high up on the agenda, you should opt for the diesel option any day of the week.
---
MPG and CO2
Given the Audi Q5 TDI diesels' slightly reserved engine, fuel economy is rather cost-effective. It returns a modest 51.4 mpg and emits 144g/km of CO2.
On the other hand, the petrol equivalent is not so wallet friendly. Fuel economy returns a mediocre 39.2 mpg with 164g/km of CO2 emissions.
---
Insurance Group
In terms of insurance costs, the Audi Q5 is pretty run-of-the-mill - the diesel sits in group 31 whereas the petrol is up in group 34.
| Cheapest Trim | Lowest Insurance Group | RRP |
| --- | --- | --- |
| Audi Q5 Estate Sport | 27E | £39,605 |
| Audi Q5 Estate S Line | 29E | £30,780 |
| Audi Q5 Estate Competition | 43E | £58,060 |
| Audi Q5 Estate Vorsprung | 35E | £56,910 |
| Audi Q5 Estate Competition Vorsprung | 45E | £73,210 |
---
Warranty
The Audi Q5 comes with a three-year or 60,000-mile Audi warranty and three years' roadside assistance. BMW also offers a three-year warranty, but with the added perk of unlimited mileage. You'll also have the option of an Audi extended warranty - either the four-year/75,000 mile upgrade for £245, while the five-year/90,000 mile deal is £545. Audi reliability isn't as good as other manufacturer's, so knowing what's covered is important.
A manufacturer's warranty is important when it comes to choosing a lease. That's because a warranty states that if anything goes wrong with a car during a period of time, it is the responsibility of the manufacturer to put it right. If the fault happens outside of this period of time, and you don't have a maintenance package, you'll be responsible for fixing the problem.
Audi Manufacturer's Warranty - 3 years or 60,000 miles
---
Servicing
Servicing intervals for the Audi Q5 depend on the schedule you choose when you purchase/ lease the vehicle. You've got the option of the fixed-inspection schedule, where your car is serviced once a year no matter how miles you clocked, or the variable schedule, that is better suited to longer-distance drivers.