Audi TT RS Coupe Review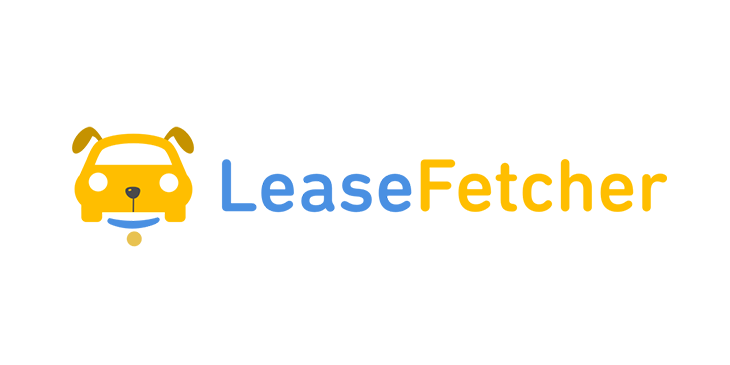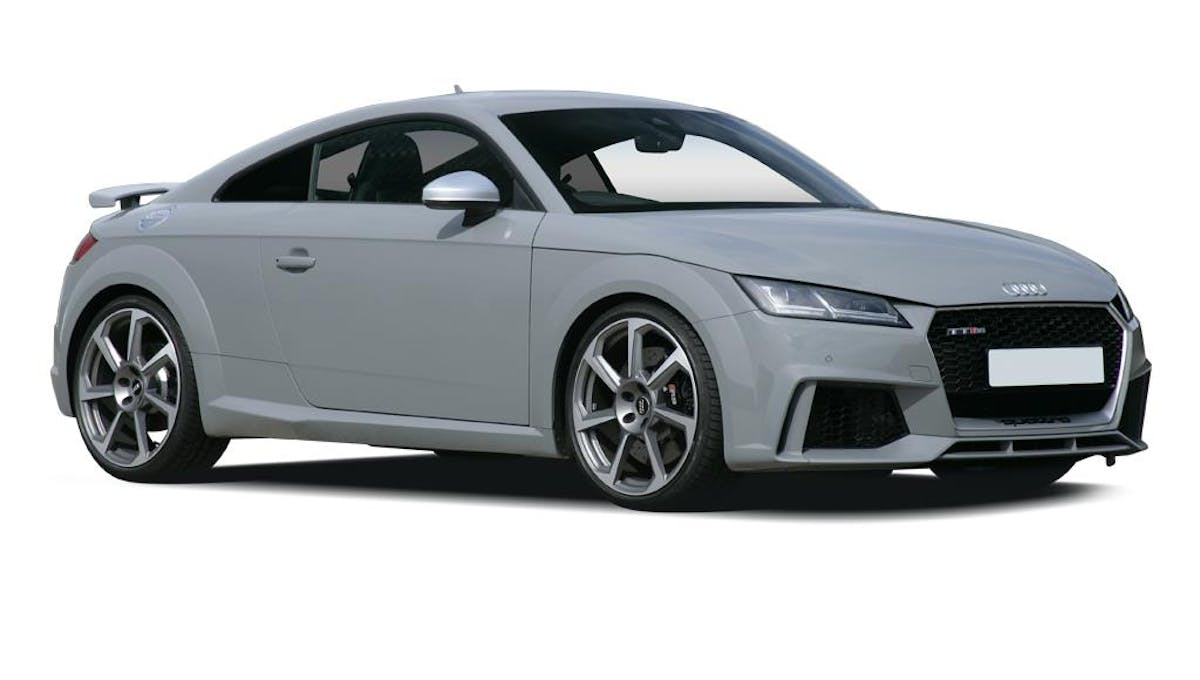 From £52,995.00 or £590.18 on Lease Fetcher.
The TT RS Coupe is one of Audi's top-tier sports cars - how does it fare against its competitors? Check our Audi TT RS Coupe review.
Pros
Classy interior.

Striking appearance.
Cons
Cramped rear seats.

Handling is better in the Porsche Cayman S.
---
Overall Verdict
If you can get past the £50k+ starting price tag that hangs over the Audi TT RS Coupe, you'll be able to better appreciate that it's an extremely capable and well-rounded supercar.
The jacked-up TT RS Coupe not only puts the standard Audi TT Coupe to the sword, it's also quicker in a straight line dash than impressive rivals like the BMW M2 coupe, Porsche 718 Cayman and 718 Boxster. You'll struggle to find a faster sports car for a similar price unless you opt for the sweet-handling Alpine A110, but even then, there's no competing with the sophistication and luxury of the TT RS' luscious cabin and mouth-watering looks. If you're looking for an affordable sports car that you can use every day then the Audi TT RS should be on your list.
Along with the standard Audi TT Coupe, the TT RS is also available in a convertible 'Roadster' form. While the RS Coupe has the edge in terms of all-round practicality, the Audi TT RS Roadster offers a unique driving experience like no other.
Both versions have an identical 2.5-litre turbocharged five-cylinder engine to thank for their electrifying performance. The 395bhp, all-aluminium petrol engine dominates the driving experience and provides the TT RS Coupe with a seriously compelling and savage personality that's hard to fault.
The seven-speed dual-clutch automatic gearbox is elegantly smooth, making it the perfect match for the standard quattro four-wheel drive powertrain. The TT RS Coupe's all-wheel drive capabilities ensure that the car's tyres stay firmly gripped to the road no matter the road conditions.
Although the TT RS Coupe may not be as fun on twisty roads as the BMW M2, or as involving as the 718 Cayman, one thing the Audi TT has in its locker is hushed wind noise. If noise is a bug bear, switching to the 'Comfort' mode on Audi's Drive Select system will also quieten down the ferocious exhaust note to a tolerable level.
Audi Drive Select can be operated at the touch of a button via the suave Alcantara leather steering wheel. The 3-spoke, flat-bottomed multi-function centre-piece also exhibits the start/stop button function as well as the race-track inspired RS badge.
Glance round the cabin and the RS TT Coupe is brimming with soft plastics, chrome accents and attractive features. The dominant treble air vents are symmetrically aligned across the dashboard and the Audi Virtual Cockpit display is highly acclaimed.
Upgrade to the Comfort and Sound pack and you'll bag yourself a superior Bang & Olufsen sound system (standard on Vorsprung trim) that comes equipped with 12 high-performance speakers and a 14-channel amplifier with a total power of 680 watts.
If your priority is family-friendly practicality, you've come to the wrong place. Despite the Audi TT RS Coupe being labelled a four-seater, its rear seats are probably better off being used as a dumping ground for shopping and carry-on bags. On the flipside, the sporty RS heated front seats are noticeably spacious and embedded with supportive bolsters to keep you in place through those fast corners.
When it comes to running costs, the Audi TT RS is pretty run-of-the-mill for a high-performance sports car. Fuel economy is similar to alternative supercars and CO2 emissions are definitely not environmentally friendly, so you can rule it out as a company car option.
All in all, the Audi TT RS Coupe is a dazzling looking sports car with a wonderful interior to match. Its superb handling is all the more impressive when you consider the mighty engine it has hiding under the bonnet.
If the Audi TT RS Coupe appeals to you but you're stuck on it just yet, you can browse our Audi TT alternatives for more inspiration.
---
Available Trims
TT RS Coupé
The entry-level Audi RS Coupe trim packs some great features. The 19" '5-arm' polygon alloy wheels and the dynamic LED headlights give the exterior a Blade Runner-inspired feel. Step inside and you'll be thrilled to see that the Virtual Cockpit comes as standard alongside Cruise Control and Parking System Plus. The TT RS Coupe's Sport suspension also offers a firmer ride which is ideal for a coupe sports car.
From £52,995.00 or £590.18 per month on Lease Fetcher
TT RS Coupé Audi Sport Edition
The middle-of the-range 'Sport Edition' trim is a masterpiece if you like the finer details. In addition to the TT RS, the Audi Sport Edition boasts 20" '7-spoke rotor alloy wheels in glossy anthracite black. Black seems to be a recurring theme with a black styling pack adding black highlights to the radiator grille, front blade and rear diffuser insert as well as the iconic 'four-ring' Audi logo. We can't forget to mention the sophisticated carbon inlays that are splashed across the cabin or the upgraded RS Sports Exhaust system.
From £56,995.00 or £644.97 per month on Lease Fetcher
TT RS Coupé Vorsprung
The cream of the crop belongs to the 'Vorsprung' trim. Highlights on the Vorsprung include the innovative Matrix LED headlights that selectively blocks the area of any detected vehicles passing you by. You'll also have the pleasure of the Audi Magnetic Ride which continuously adapts the suspension damping to suit the conditions of the road. The Vorsprung trim also boasts electrically adjustable front seats with pneumatic backrest side bolster adjustment as well as a range of driver assistance systems including Audi Side and Park Assist.
For low-cost monthly trim prices head over to our Audi TT RS Coupe deals page to see exactly how much you can save on your next lease deal. Or if your looking for alternative options to consider then checkout our latest coupe lease deals.
---
Exterior
In all honesty, the Audi TT RS Coupe is hard to fault.
Although it dons the same body style as the standard TT Coupe, the RS feels a cut above thanks to its winged rear spoiler and accentured side air inlets.
From its enticing honeycomb front grille to it's glossy black brake calipers, this Audi coupe is branded with the sleek RS logo.
---
Driving Experience
The Audi TT RS Coupe packs just the solitary petrol engine, but boy does it come with some fire power!
The 2.5-litre, 395bhp Quattro S Tronic turbo-charged engine is exhilaratingly quick, leaving both the Porsche Cayman and BMW M2 in their wake.
If you're in the market for race-car-esque performance, you'll seldom be disappointed with the TT RS Coupe. By achieving 0-62mph in just under 3.7 seconds, this Audi sports car is almost a whole second quicker than the Porsche 718 Cayman S!
The Audi TT RS reaches a top speed of 155mph, but if that's not enough to tickle your adrenaline-junkie needs you have the option of paying for thrills. Audi can unshackle the Coupe for an additional £1,600 which will see the TT RS reach an improved top speed of 174mph.
---
Driving Position
The Audi TT RS Coupe offers plenty of seat and steering wheel adjustment, but you never really feel as comfortable as you do in alternatives like the BMW M2 and Porsche 718 Cayman for example.
The pedals feel a little too close and the seat is relatively high compared to the lower-slung Porsche models. Rear visibility is also a slight issue as a result of the Coupe's sloping roofline, but front visibility is clear and judging where the nose of the car ends is a piece of cake!
---
Handling
The TT RS has it's closest rivals smoked in the 100m category, but take the Audi Coupe cross-country and it won't impress nearly as much.
Steering is slightly less communicative through corners despite the TT RS coming with progressive steering, while the TT RS also feels less involved than some of its competition.
The quattro all-wheel drive system plays its part in helping to control performance at a fair rate of knots, but even then, the TT RS feels heavier than the likes of the Porsche 718 Cayman and the BMW M2.
---
Suspension
The TT RS Coupe manages to combine race-car performance with a firm, sporty suspension to produce a beautifully controlled and comfortable ride.
Pay an additional £1,595 (or opt for Black Edition or Vorsprung trim) for the larger 20-inch alloy wheels and adaptive dampers are a necessity for added comfort and performance. They feel more aggressive in 'Dynamic' mode and feel better suited when the TT RS is driven hard.
Audi Drive Select comes as standard on the TT RS Coupe which allows you to select your preferred driving mode from a choice of five different driving modes including Comfort, Dynamic, Individual, Auto and Efficiency.
Audi TT RS Coupe Interior
The dashing interior of the Audi TT RS Coupe is what you've come to expect from an Audi cabin. The high-grade materials, ergonomic layout and comfortable seats provide a relaxed ambience on board.
Styling
Dominating the TT RS' dashboard are three beautifully crafted air vents that control the air temperature for the cabin and the heated front seats.
These heated front seats are embroidered with Fine Nappa leather and an 'S' badge to reinforce the Coupe's sporty nature. They allow for plenty of adjustment as well as offering 4-way electrical lumbar support.
If you feel like sprucing the cabin up, the £895 RS design package adds some extra panache. It brings RS-embossed floor mats and seat belts on top of red accents to the air-vents.
Tech
The TT RS Coupe's Audi MMI Navigation Plus system operates through a 12.3" full-colour HD, Virtual Cockpit screen located behind the steering wheel. The graphics are crisp and the system is extremely responsive.
The Virtual Cockpit replaces traditional dials with digital information, and you can easily customise what you want to see at any given moment via buttons on the multi-function steering wheel or a rotary dial between the front seats.
Practicality
The TT RS Coupe is a tale of two halves. The front sports seats epitomise the luxurious traits of a semi-practical sports car, while the rear seats highlight the worst.
---
Dimensions
4.201m (L) x 1.966m (W) x 1.343m (H)
---
Boot Size
For a compact two-door coupe, the Audi TT RS has a fairly decent boot space. The standard capacity is 305 litres, but thanks to the 50:50 split, the useless rear seats can turn into somewhat of a valuable asset. Once folded, you'll enjoy 712 litres worth of storage space.
---
Passenger Room
Up front, there's plenty of space to stretch the legs and get comfortable thanks to the adjustable, supportive front seats. The well positioned peak of the sloping roofline ensures headroom isn't too much of an issue either.
In the back, it's a completely different story. In true Audi TT fashion, the large front seats take up so much room that the rear seats are most suitable for small children, at best. In all honesty, you're probably better just folding the seats down and using the extended boot as a larger storage space. Still, at least they're there - the Porsche Cayman and Alpine A110 are only two-seaters.
---
Safety Features
Audi's Parking System Plus comes as standard on the Audi TT RS Coupe. This includes front and rear parking sensors, while a rear-view camera is on the option sheet. LED headlights, cruise control and hill-hold assist are also available with the latter making dodgy hill starts a thing of the past.
The TT RS also comes with Automatic Emergency Braking and Audi Active Lane Assist which automatically steers the car to keep you in your lane.
Euro NCAP Safety Rating
Running Costs
Running costs are what you'd expect from a car of this magnitude - expensive to run, insure and extremely un-environmentally friendly.
---
MPG
For a high-powered sports car, the Audi TT RS Coupe's fuel economy is relatively decent. It will return you 30.7 mpg which is on par with similarly priced and performing alternatives.
Calculate Your Commute Cost
Work out how much it would cost you to run this car by putting the average amount of commutes you make, and their rough distance, into our tool. (Note: This is based on average UK fuel prices and might be influenced by your personal driving style)
This is based on a combined mpg of 35.8 and a petrol cost of 131.6p per litre
---
CO2 Emissions
The 181g/km of CO2 that the TT RS Coupe emits won't do much for reducing your carbon footprint and definitely rules it out as a company car unless you're willing to pay the 37% BiK tax rate.
---
Insurance Group
The Audi TT RS Coupe sits up in insurance group 40 - one group below it's Roadster sibling.
| Cheapest Trim | Lowest Insurance Group | RRP |
| --- | --- | --- |
| Audi TT RS Coupe | 40E | £43,920 |
| Audi TT RS Coupe Audi Sport Edition | 44E | £60,845 |
| Audi TT RS Coupe Vorsprung | 46E | £66,845 |
---
Reliability
The Audi TT RS Coupe is a sophisticated sports car that retains its value well. However, reports on Audi reliability can be quite mixed, with the manufacturer placing 34th out of 40 manufacturers on the Reliability Index.
---
Warranty
The TT RS Coupe comes with a standard three-year/60,000-mile Audi warranty, which should be more than enough for most lease contracts. However, if you want a longer term or high mileage lease, you'll also be able to extend this annually up to 100,000 miles with Audi Extended Warranty.
A manufacturer's warranty is important when it comes to choosing a lease. That's because a warranty states that if anything goes wrong with a car during a period of time, it is the responsibility of the manufacturer to put it right. If the fault happens outside of this period of time, and you don't have a maintenance package, you'll be responsible for fixing the problem.
Audi Manufacturer's Warranty - 3 years or 60,000 miles
---
Servicing
For an easy life, consider the 'Audi Complete Plan'. This is available when you buy a new car from Audi, and you can pay monthly instalments for 3 types of scheduled maintenance.
The 3 types are:
Service - all services for the first 3 years.

Service and maintenance - same as above but with engine, suspension, gearbox, and brake components cover. You also get three years breakdown cover added in!

Service, maintenance, tyres - All of the above but covers any issues with tyres, including replacement as needed (fair wear and tear applies).